The interior refurbishment of the historic City East campus Brookman Building respected the heritage values of the building, while upgrading it to meet the needs of current users
There was a strong focus on an understated response to the levels four and five hallways and vestibules that allowed the interior detail of the building to be revealed. This arose from changes to the proposed floor plan, which would have otherwise concealed the stain glass window details, to be uncovered and incorporated into the overall layout.
The window details were complimented by the use of a simple yet effective black and white colour palette, cleverly expressing the heritage features.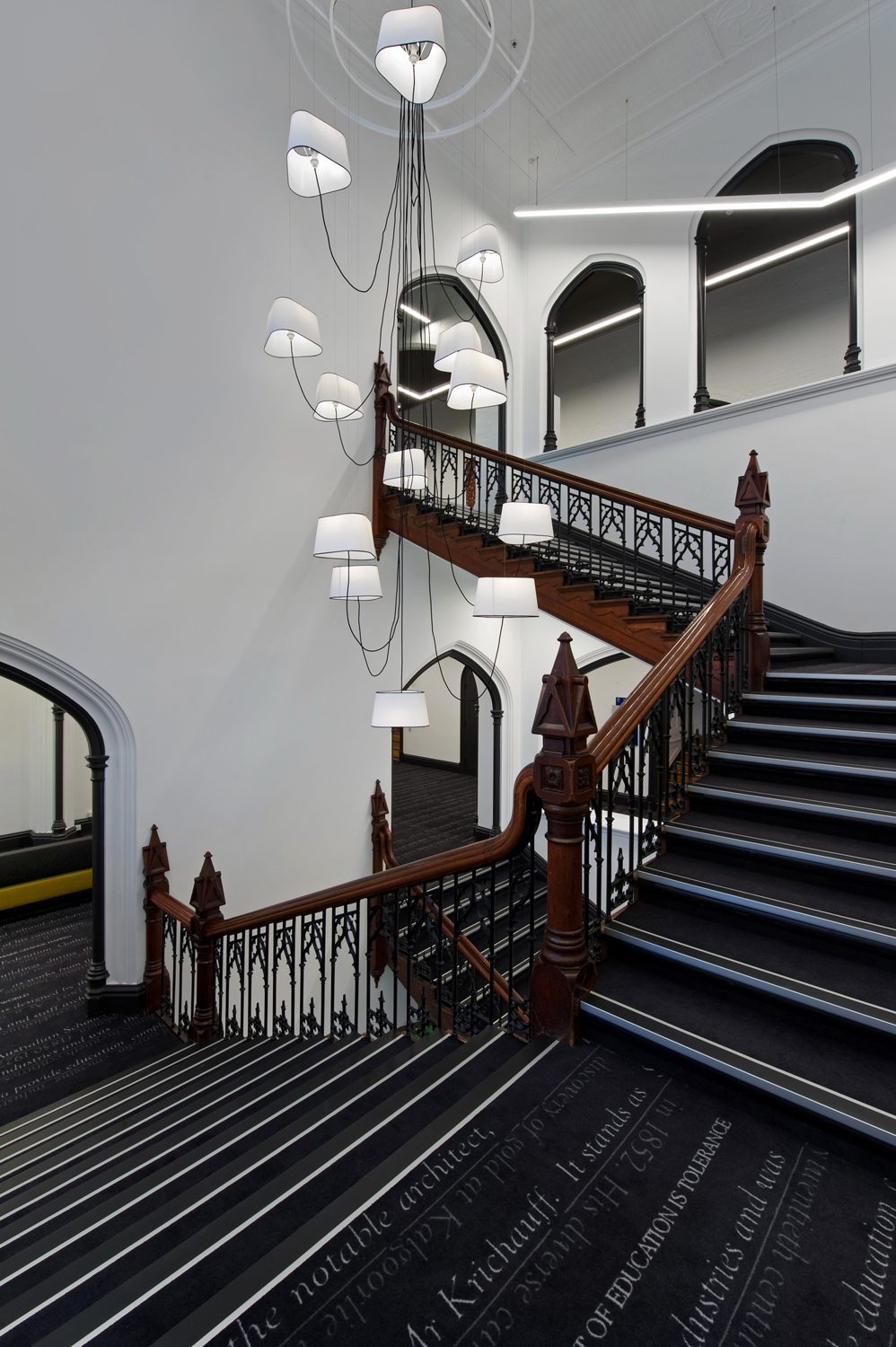 The clever lighting layout resulted in an award winning project, with an eclectic mix of slimline linear lighting and a single feature lighting element to the central stairwell.
The building remained in full occupation throughout construction and the project was completed in stages to enable the University to continue normal operation.
2015 International IESANZ Lighting Design Award
Award for Excellence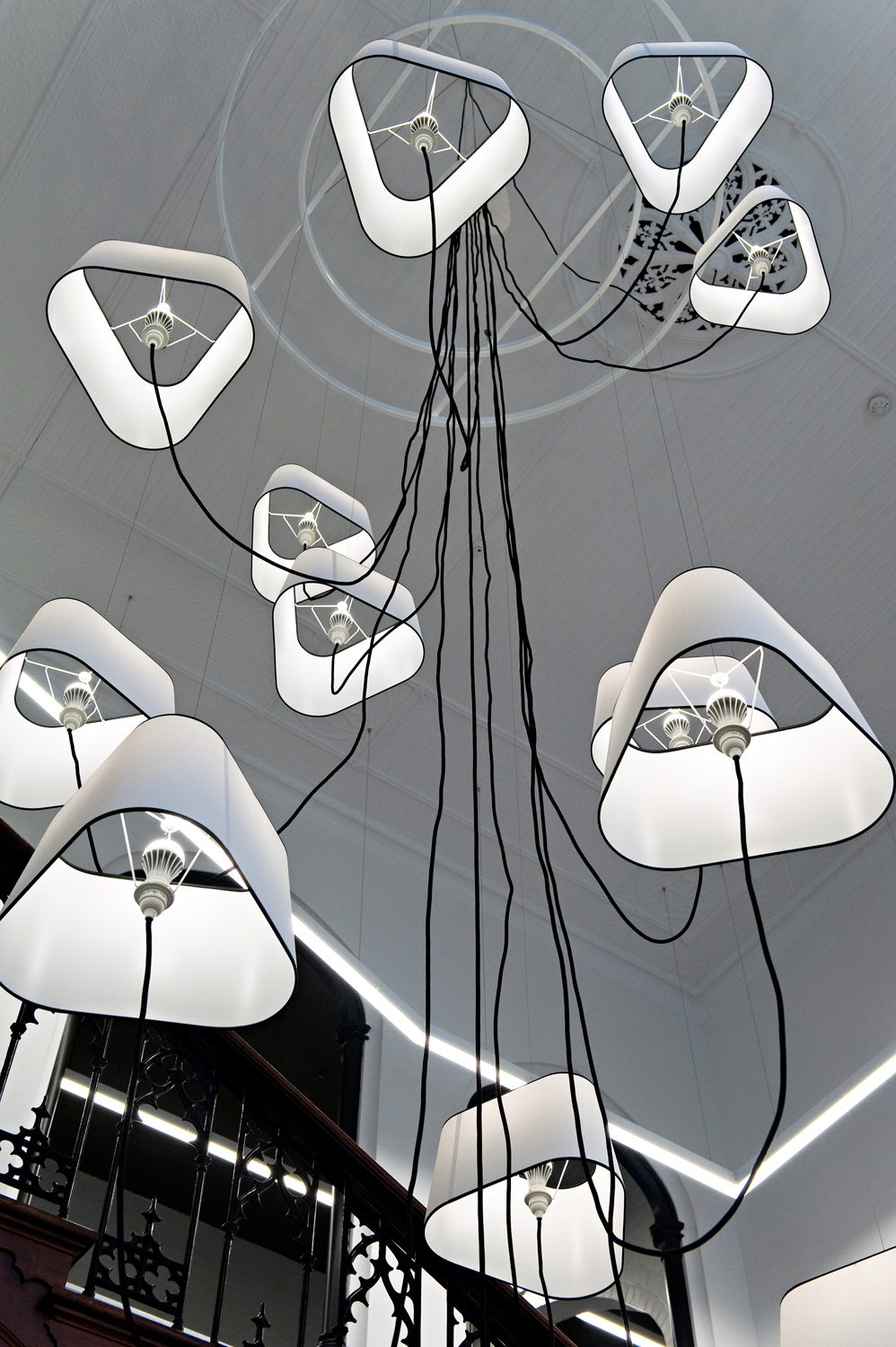 "The lighting component for this project highlighted the juxtaposition between the heritage aspects of this listed building and the practical responses required for the building uses that included staff and student use and the requisite lighting that would satisfy the social functions held in Brookman Hall."
Andrea King-Jones
Senior Project Officer | University of South Australia