We are excited to announce the promotion of our Marketing Manager Elise Rundell to Associate!
Elise joined the team in 2017 as our Communications Coordinator and has grown her role in the business to become a passionate member of our leadership team.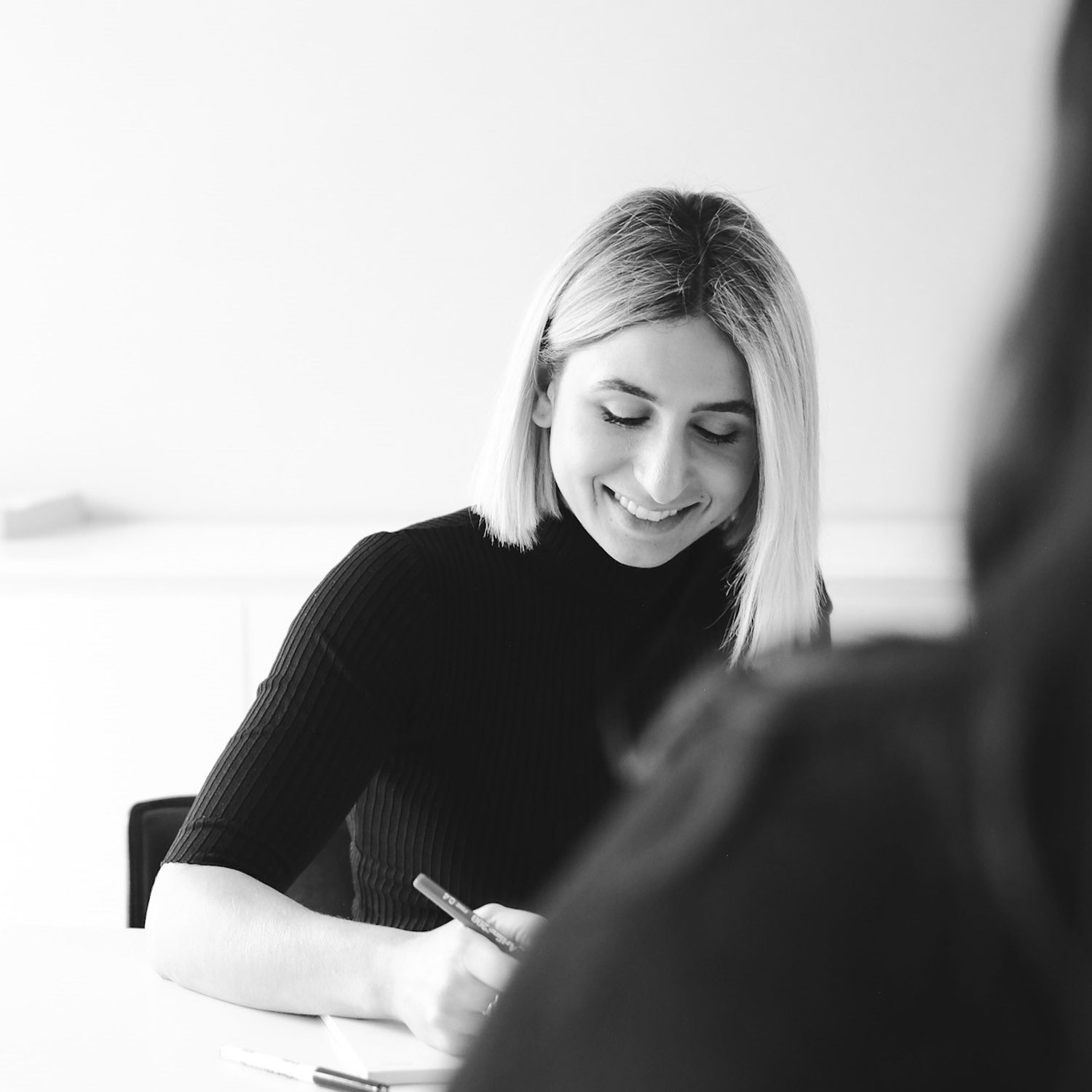 She is generally the one behind the scenes (unless when perfecting the walking blur in our professional photoshoots) so we decided to ask Elise a few questions about her position and time at S9.
How did you end up S9?
"People always seem quite interested to hear that I have a Bachelor in Architectural Studies. From a young age I always said that I wanted to become an Architect. I did the usual things that most kids with the same thoughts do – sketching floor plans in my spare time and thought it would be the perfect blend of my two loves, maths and creative. I realised during my Bachelor's that I didn't have the same passion or commitment asmy classmates and decided not to continue on with my masters.
After working in retail management for a few years I realised it was the business and marketing side that I had a real drive for and went on to complete a Post Grad in Management and Marketing while working full time. I had just finished up in another comms role when I found out about the position at S9 and figured it could be a good culmination of my studies and skillset.
The journey has really been full circle and it kind of makes me laugh that this is how it ended up, but it's pretty perfect. I have always remained passionate about architecture and design and have found my own way to be involved in the industry."
What does a Marketing Manager in an architectural studio do?
"My two key functions are marketing and coordinating our bid's for new work. I work with the Directors to develop our marketing strategy and run our digital marketing, social media, coordinate and style our photo shoots, create content, write press releases and award submissions and organise our events.
It's quite diverse, fast paced and deadline driven – just like everyone else in the studio."
What do you enjoy most about your role?
"One of my favourite parts of my job is organising our company events – in particular our Fun Friday's. The most memorable have been the Amazing Race around Kent Town and the Sports Day we did last year. Nothing like a bit of healthy competition and forcing people to eat baked goods with no hands (check the S9 instagram for story highlights). I also can't not mention the Penfold's Wine Tasting Night where we all enjoyed a taste of that year's Grange!
If there is something I'm most proud of about my time at S9, it would be the company culture that I've helped shape. Events have been a great way to do that and for everyone to blow off a bit of steam and take a break from project work."
Tell us about your role with She Creates
"She Creates is an initiative for women within Adelaide's creative communications industry, hosting events and building a community for people to network, collaborate and learn. I joined as a volunteer Committee Member earlier this year which has been a fulfilling outlet for my love of events and comms in general.
Working in the architecture and design industry in an autonomous role that isn't overly common within other Adelaide practices – it's been really rewarding to connect with new people both on a personal and professional level. What attracted me the most was the diversity of the community and the different roles and stages of life / of their careers that the members are in. I would love to see others in roles similar to mine within the architecture, building , engineering etc industries get involved and come to our next event."
What are you most excited about at S9?
"The last 12 months at S9 have been really interesting, especially collaborating with other organisations and helping to launch projects like Assembly Three and The Calyx Project by Forage Built. There are some other big projects that we've been working on internally that I'm really looking forward to launching next month and into the new year. I hate the term 'watch this space' but I guess it's kind of fitting…"