Studio Nine and Trice Project & Development Managers are proud to announce our involvement in the masterplan and refurbishment works on South Terrace across the Sage Hotel, Chifley Motel and Hotel sites.
Taking advantage of this downtime where occupancy rates are lower, refurbishment works on 160 rooms and associated areas across the Motel and Hotel sites has begun with construction of the S9 designed prototype rooms commencing at the end of May.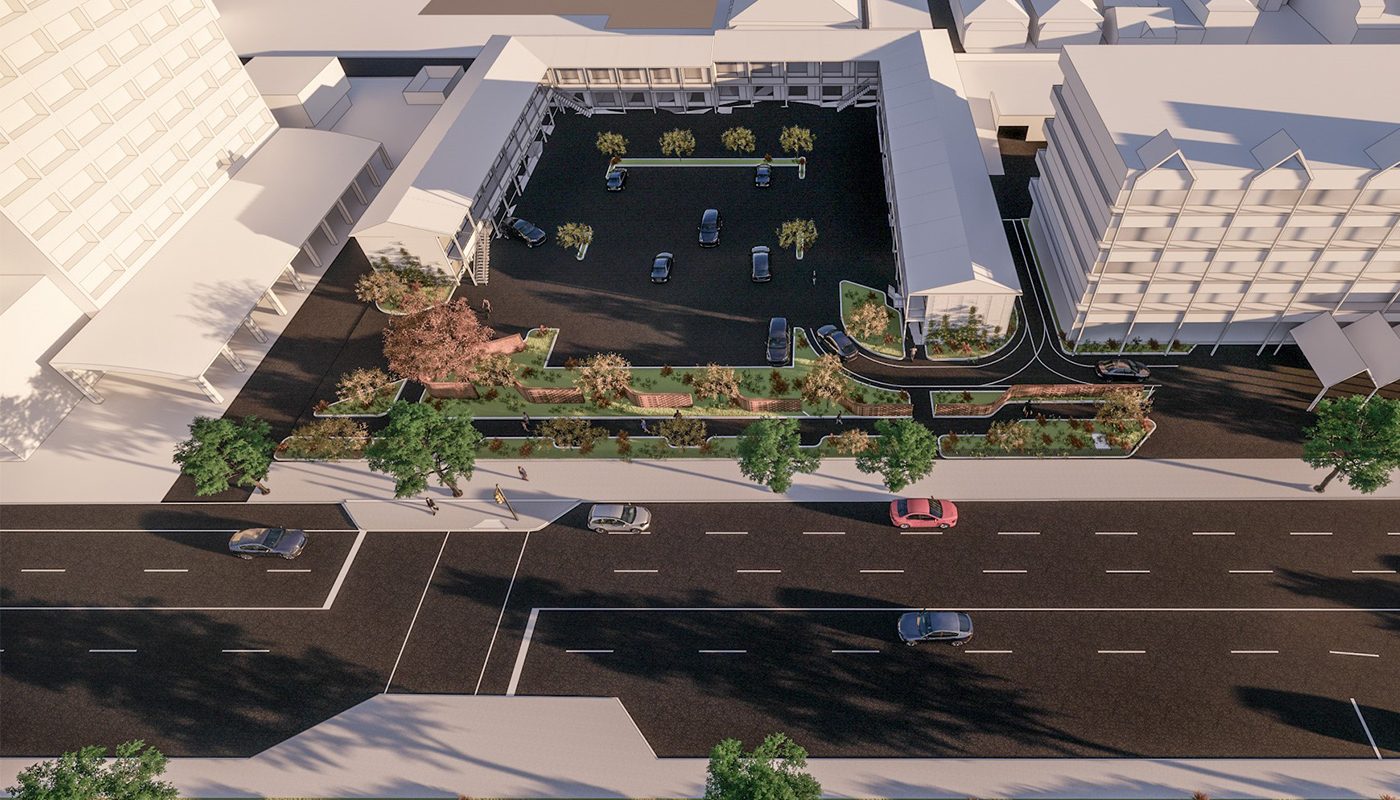 In addition, planning has been lodged for the street activation of South Terrace (pictured). This aspect of the overall masterplan of the site will create a green walkway to internally link the three sites, opening up the space and providing a safe and open pathway for staff and patrons.
The S9 project team Tony Zappia, Mandy Goehr, Lucy White, Ida Khou, Emmeline Barwick and new staff member Benjamin Figg continue to deliver work on this exciting hospitality project, working with Trice and The Chifley to use this time as an opportunity for the project to get underway.