The Aire 48 and Aire 60 homes are S9's latest designs for the award winning WEST development
Fronting the Grange Golf Club, natural light and framed views are key factors across the two and three bedroom designs. Purposefully situated in the centre of the design, a double-height lightwell acts as a focal point, allowing light to penetrate deep into the plan across both levels.
Views are orientated to overlook the neighbouring golf course, connecting occupants with their surrounds, while the raking ceiling of the balcony, another design feature, funnels light into the dwelling, showcasing a feature soffit lining.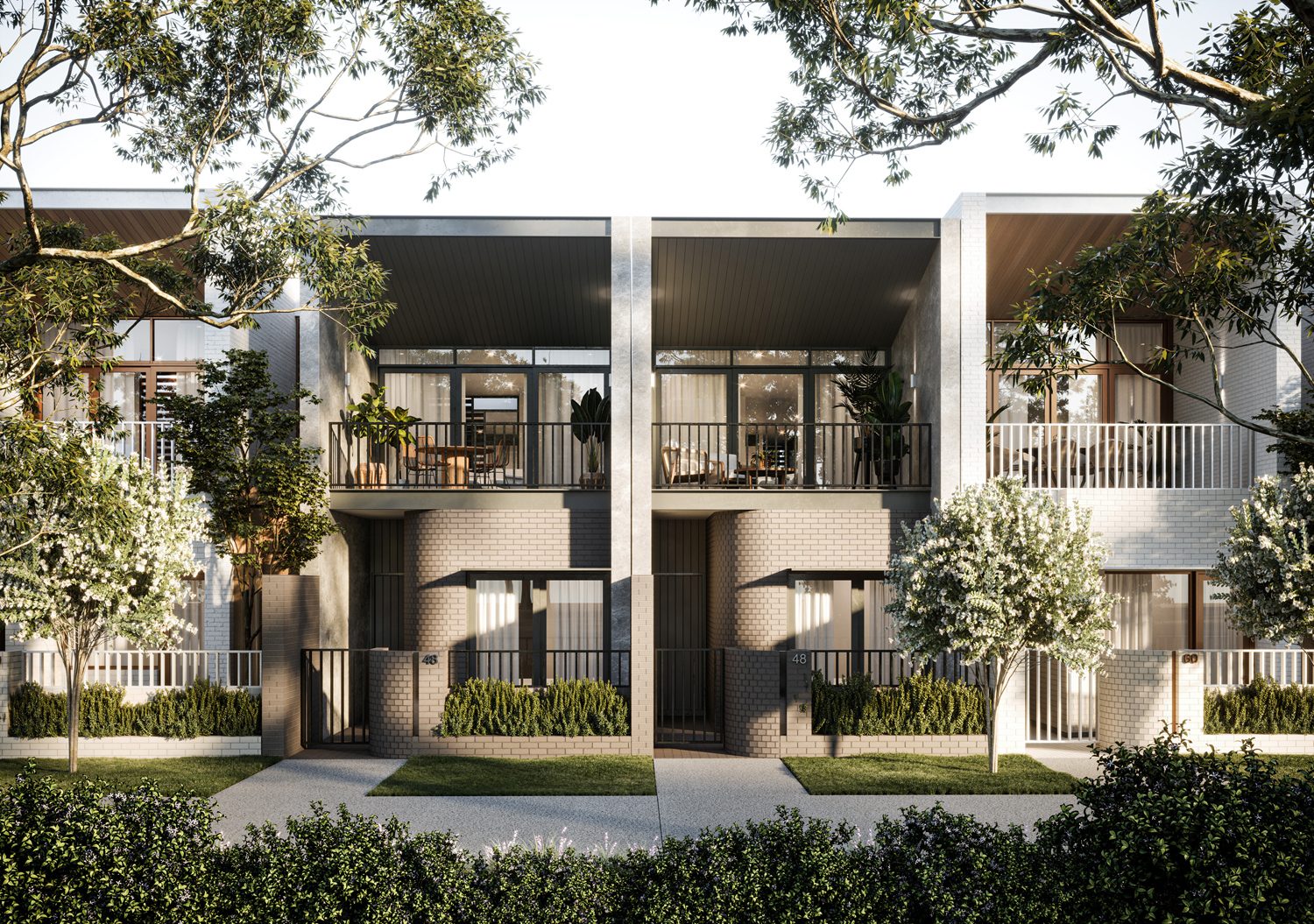 The distinctive facades combine sharp straight lines with curved brick walls. This contrast in forms is subtly balanced by a limited palette of materials.

Coupling simple materials with applied textures, such as bagged brick and striated plaster, the sense of drama in the lightwells take on another dimension as the sun drapes the textures in light and shadow.