The rejuvenation of a tired bar within Melbourne's iconic Flinders Street train station, into a popular eatery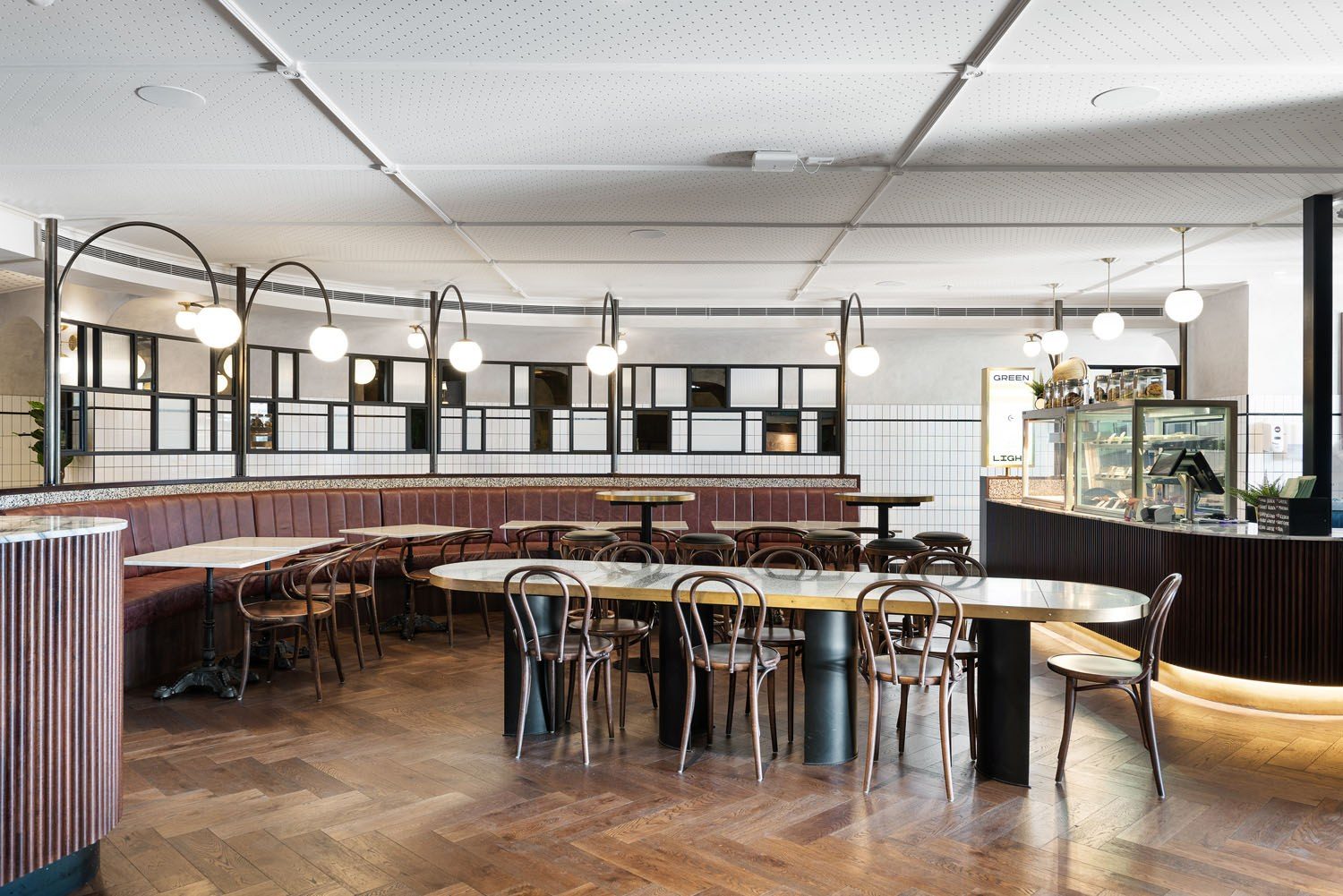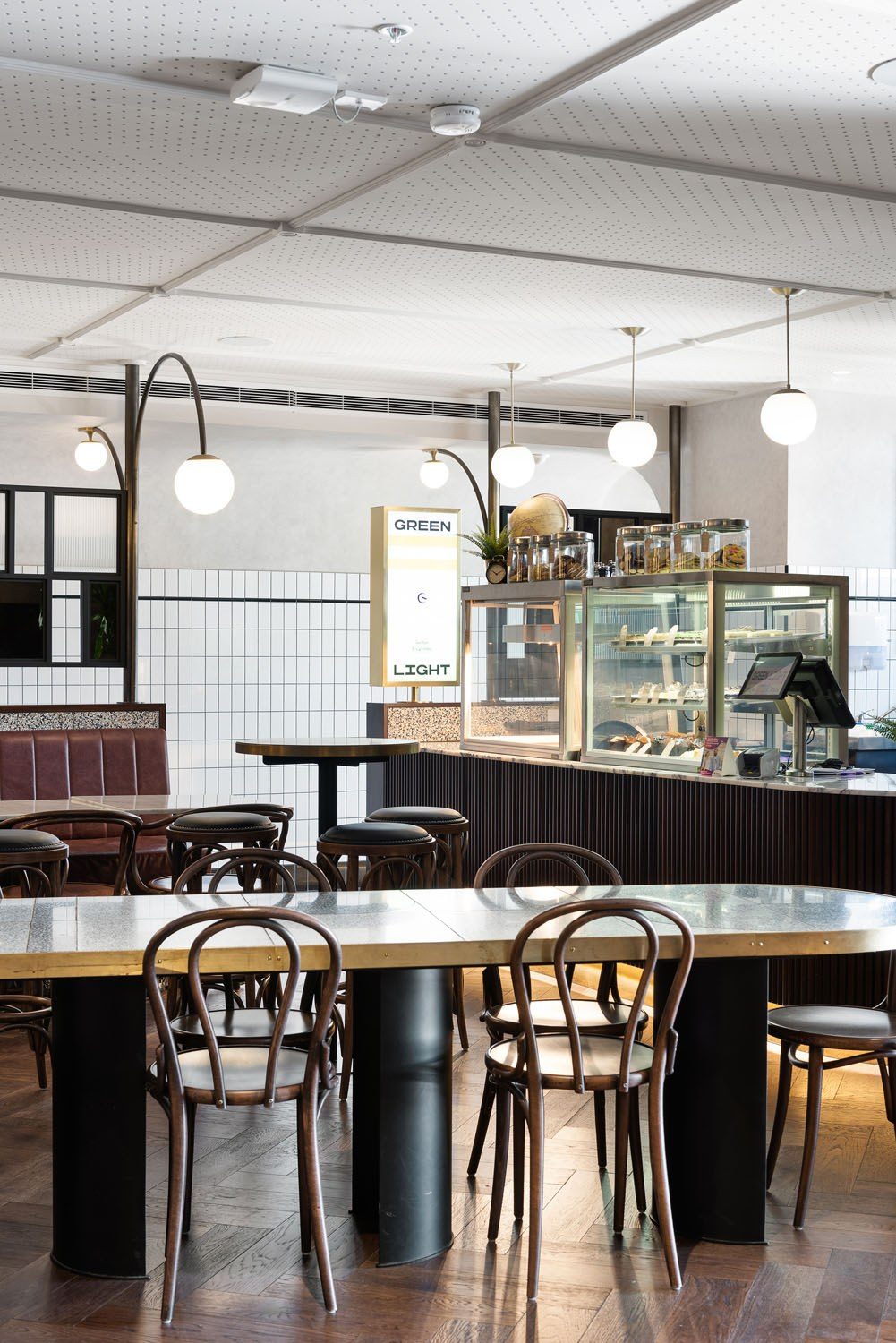 Transporting you back in time to the 1920's, Clocks rekindles romanticism by recreating the look and feel of an old train station and early train interiors. The refurbishment features elegant globe lights curling over dark leather couches and booth seating, with finishes in marble and brass.
The space includes a bar, cafe, diner and gaming area for people to meet and connect throughout the day and well into the evening.