Inspired by the community and surrounding environment, a new home to connect, gather, share and craft a new era of memories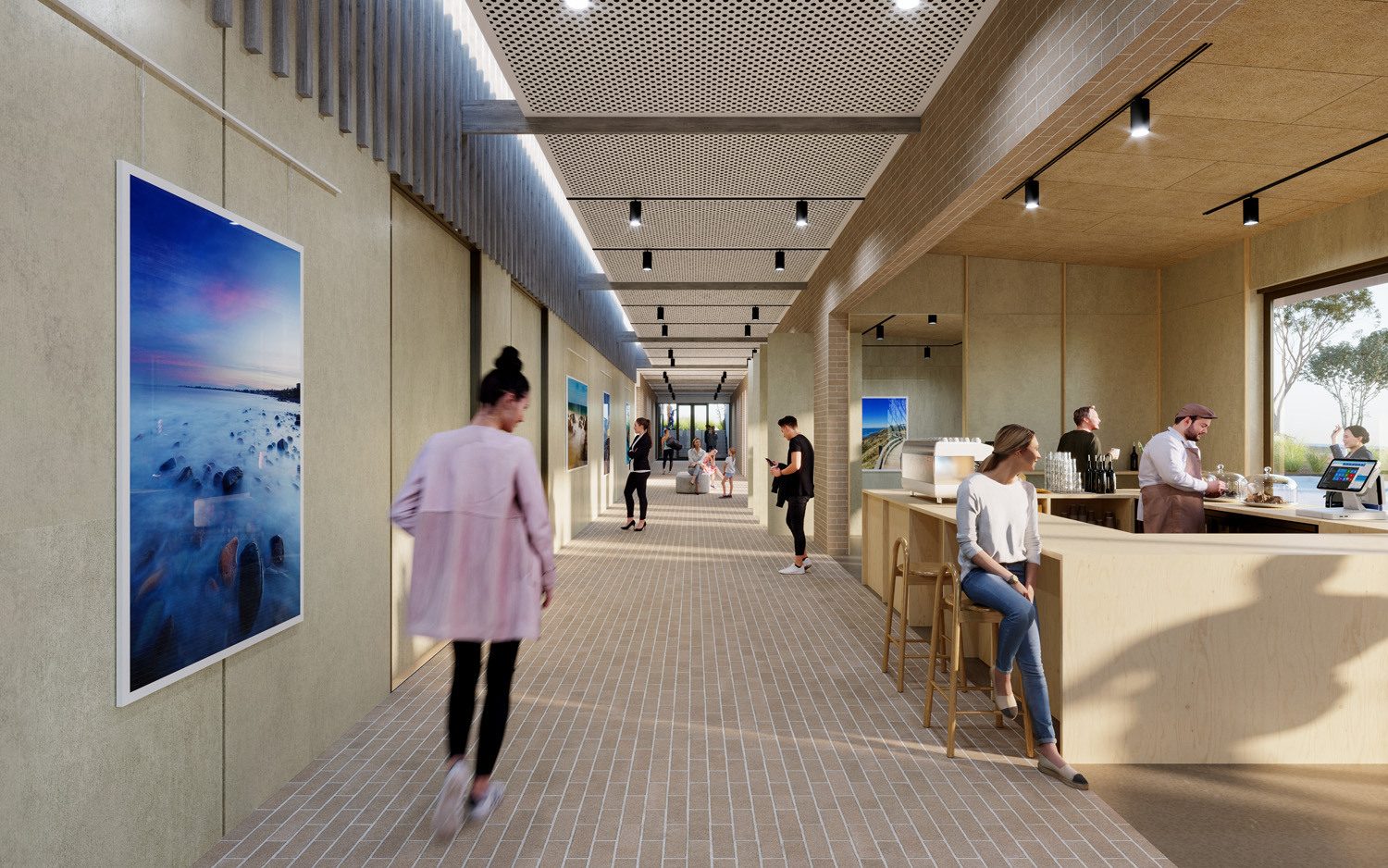 The Marino Community Hall will deliver a new purpose-built facility for arts, multicultural and social programs, increasing community participation.
The project began as a Feasibility Study and Concept Design to investigate two options for the site, the redevelopment of the existing hall or demolition of the buildings to redevelop a new community facility utilising surrounding parcels of land. As the existing building had outgrown its usage requirements and reached the end of its useful life, the option for a new facility was deemed as the preferred and was further developed.
In collaboration with the City of Marion, S9 established a clear vision for the development. The new hall will become a beacon by the sea, with a large theatre space, activity spaces, a gallery, cafe and meeting rooms.
The building is designed as two pavilions, linked through generous, light-filled circulation spaces (pictured) for incidental meeting activities and interactions outside the hall spaces — opening and connecting to the landscaping where possible.
The design narrative focuses on the beach shack tradition of Australia, playing against the civic nature of the project. The sense of arrival, idea of framing views and connection to the landscape and sea is critical to the scheme.
Materiality for the concept is hard-wearing, robust and honest playing on the surrounding context; brick for the civic or public side of the building, timber for the function space and textural internal finishes that provide a nod to the past.

Construction works commenced in August and are anticipated to be completed in mid-2024.