It's an exciting time at Studio Nine, with new projects being announced, new people joining our team to bring us close to 50 people and movement within the company — congratulations to Danny Sarich who was recently promoted to Associate!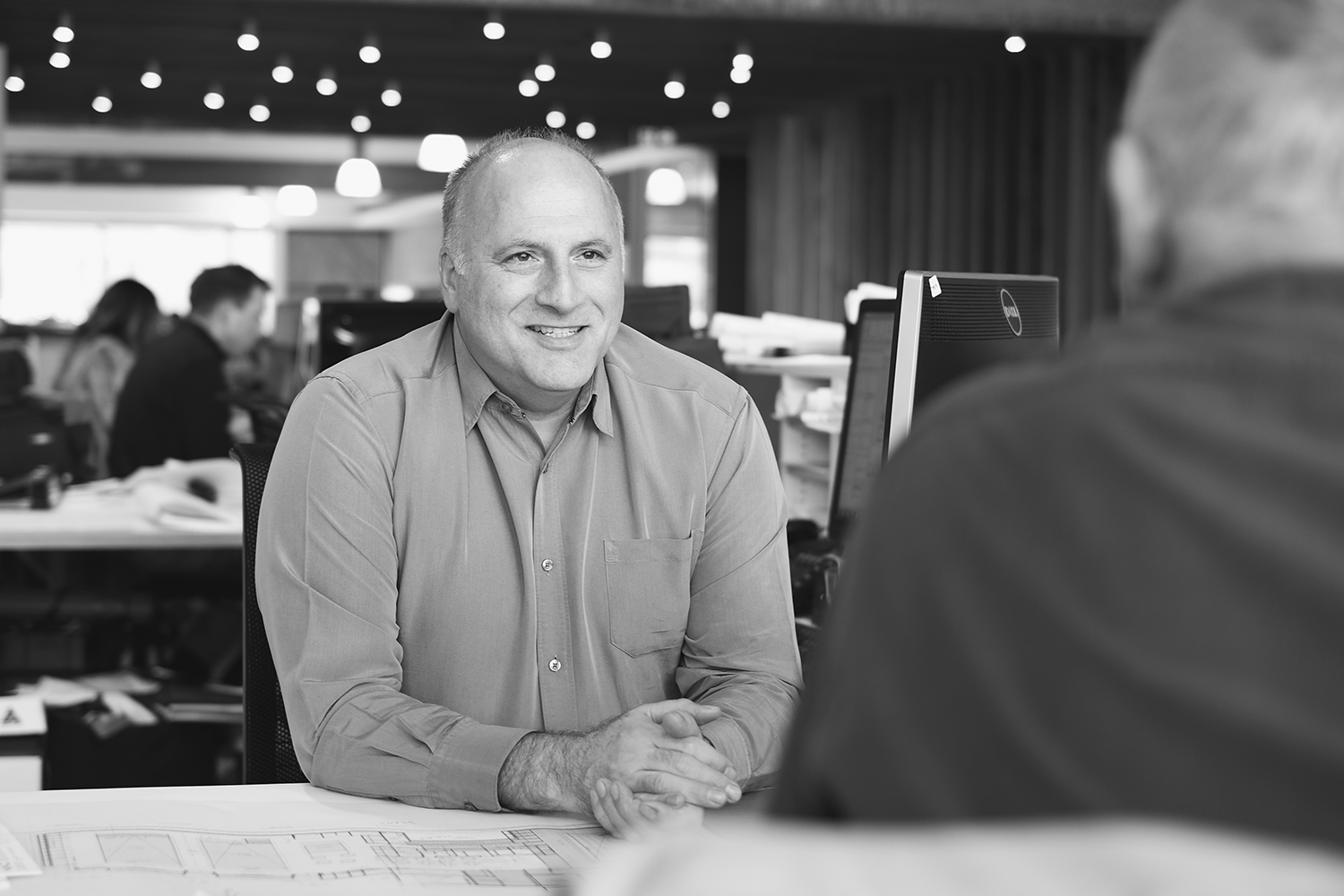 Danny joined S9 in 2016 as a Senior Architectural Technician. He is full of one liners, known for his loud phone conversations, has a wealth of knowledge about constructability and is an absolute asset to our team.
"My journey has been quite different to most people here", says Danny. "For starters, I never wanted to get into this industry! My dad was a painter, my uncles were carpenters and developers, one cousin taught interior design, and another ran his own building design business. My whole family worked within the construction industry, and I didn't want anything to do with it".
Leaving school prior to completing year 12, Danny moved around to varying jobs – working in a factory, as a delivery driver and as a sales representative – he was never truly satisfied with what he was doing. After deciding to design and build their own home and enjoying the process, it was Danny's wife Linda who suggested to him one day to get into designing homes.
Danny took a leap, putting work on hold and studying a Building Design & Drafting Course through TAFE. Two years later he graduated as the Dux of the course, all while growing his family and welcoming his two daughters into the world.
"I found my first job in the industry through networking with other members of the Building Designers Association. My background before S9 was within the commercial and industrial industries, working as an Architectural Technician in an office with three disciplines — architecture, structural and civil engineering."
Over 20 years Danny solidified himself as an expert within the industrial industry, designing complex, large scale projects from warehouses, offices, depots, factories and materials handling. He played a key role in Holden's Edinborough Park precinct and led the delivery of the $20M South Central Truck and Bus project for Commercial Motor Vehicles at Wingfield.
"Even though I have an architectural background, my point of difference is the extensive experience I've had working side by side with engineers. That has allowed me to really understand structures and am able to work on highly complex jobs."
"Starting off at S9, I was a bit of a fish out of water! My unique experience has allowed me to work on projects that have had a level of complexity to them, transferring my skills across different sectors. I know how to speak to contractors and consultants. I know how they think and how to get the best out of them – that has been a real advantage for me."
During the last five years Danny has worked across the commercial, hospitality, residential, modular design and of course the industrial sector.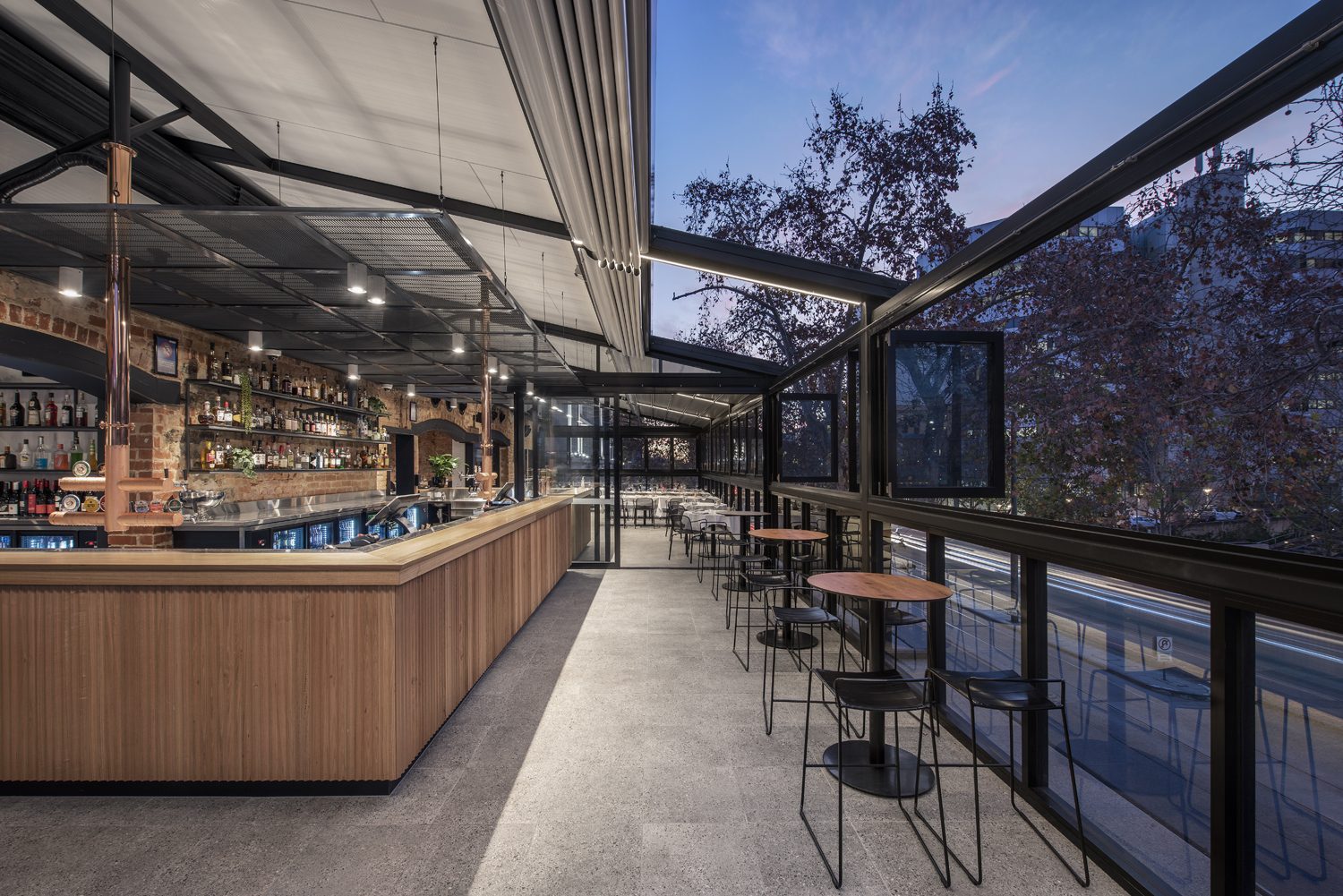 Danny notes the Rezz Hotel and Strathmore Hotel as two key projects of his. "I was involved in the Rezz from the beginning right to the end, and we are continuing to work with the client on the next stages of the project. The Strath was a highly complex project — The building is 160 years old with so many layers to it. It required different thinking".
"Working closely with Tony Zappia on these projects and numerous others I have learnt so much more about architecture and have indepth knowledge about hospitality design and other sectors"
"Becoming an Associate is a proud achievement for me. I'm excited to be part of the studio's leadership group and use my knowledge and experience to continue to improve our processes and standards, and the great work we are doing."