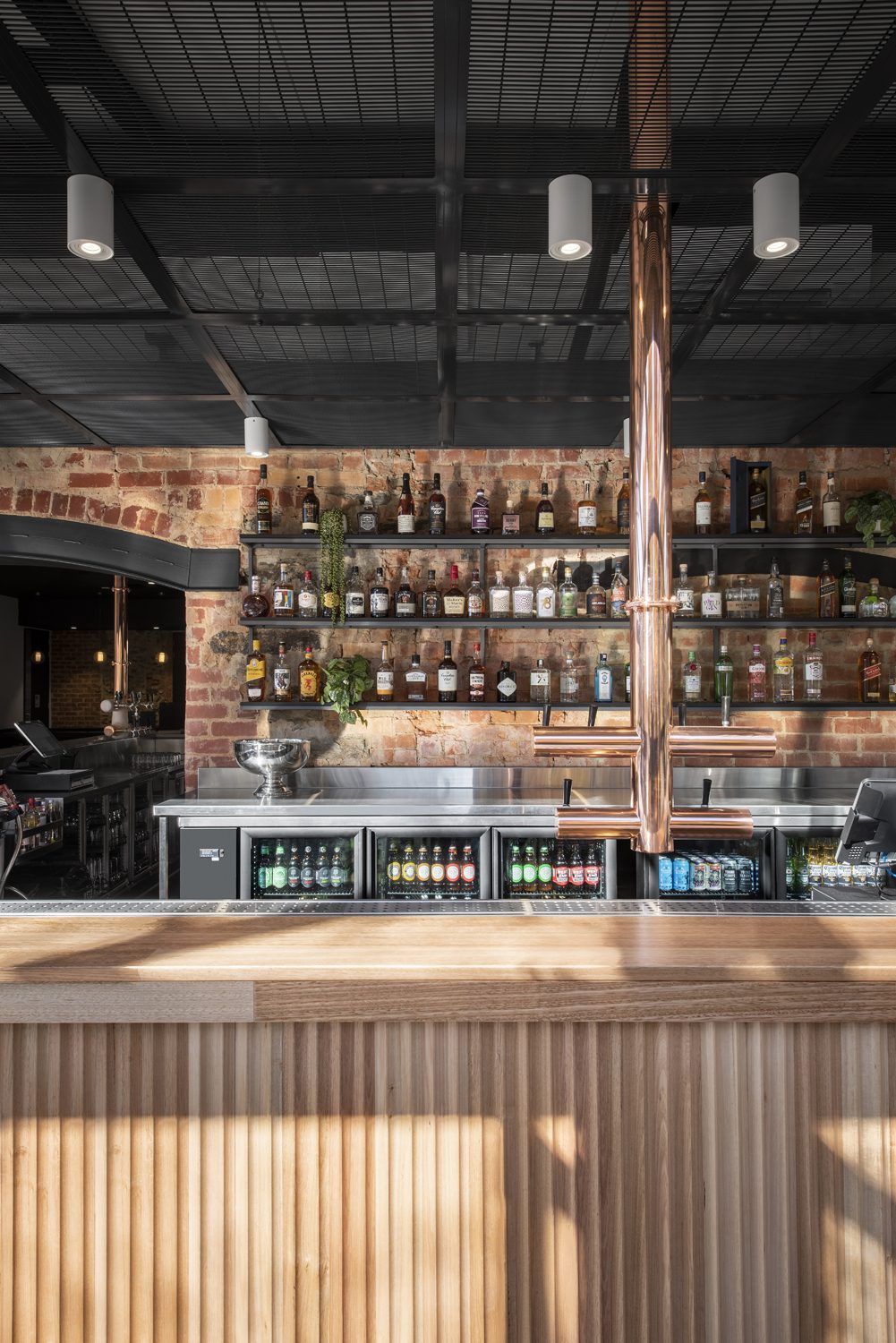 The refurbishment and renovation of the 165-year-old hotel celebrates the pubs rich and textural history by stripping the building back to its original form
Keeping within its architectural envelope, the project incorporated major structural modifications and infrastructure upgrades to uncover the existing steel structure and brick work, with accents of a restrained and honest palette of blonde and blackened timbers, perforated metal and rich fabrics.
The four internal boundary walls showcase the original red brick, acting as a constant sense of orientation in a large and previously disorientating venue. This was the first initial concept to achieve continuity in the design, with a constant thread of materials throughout to connect the spaces.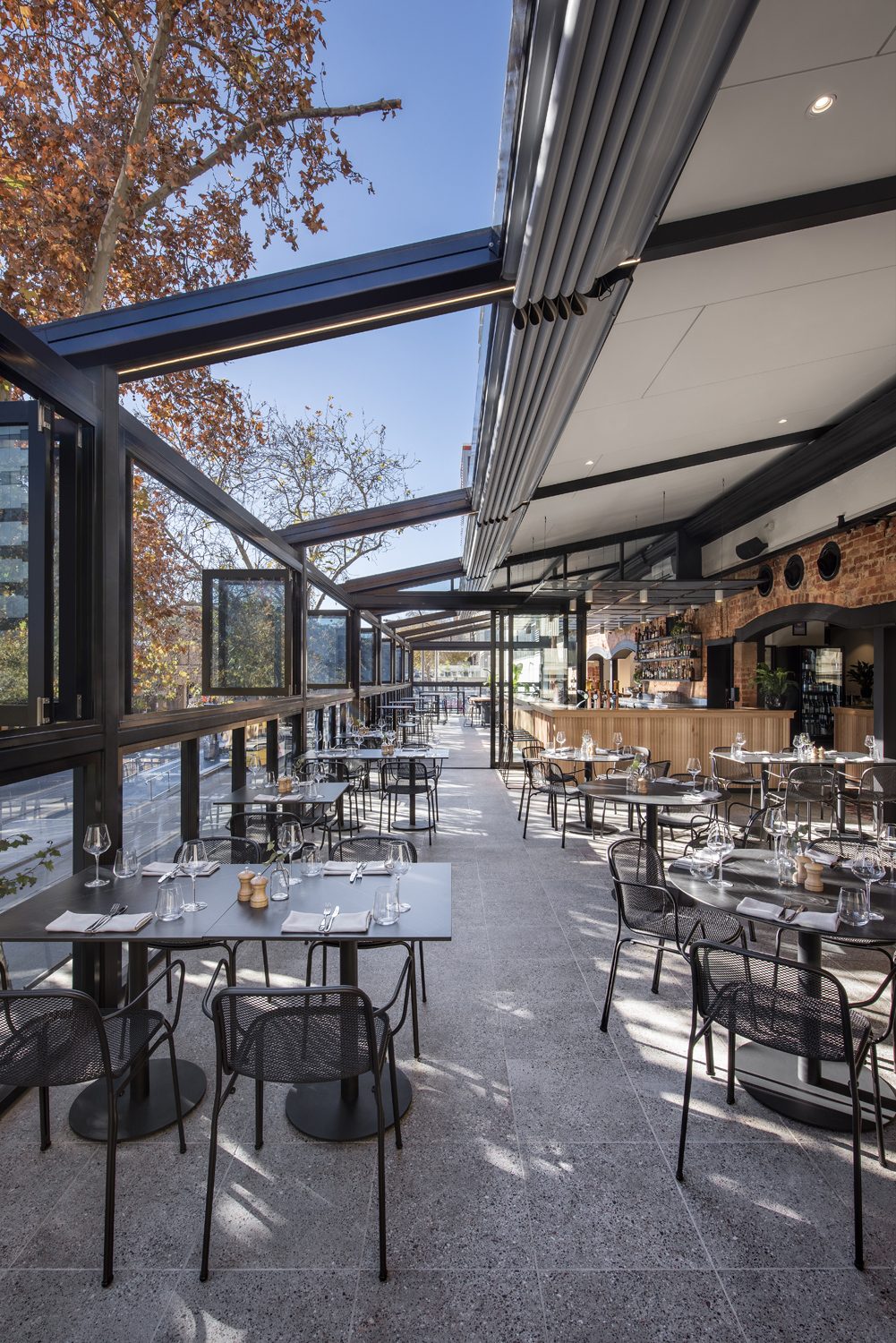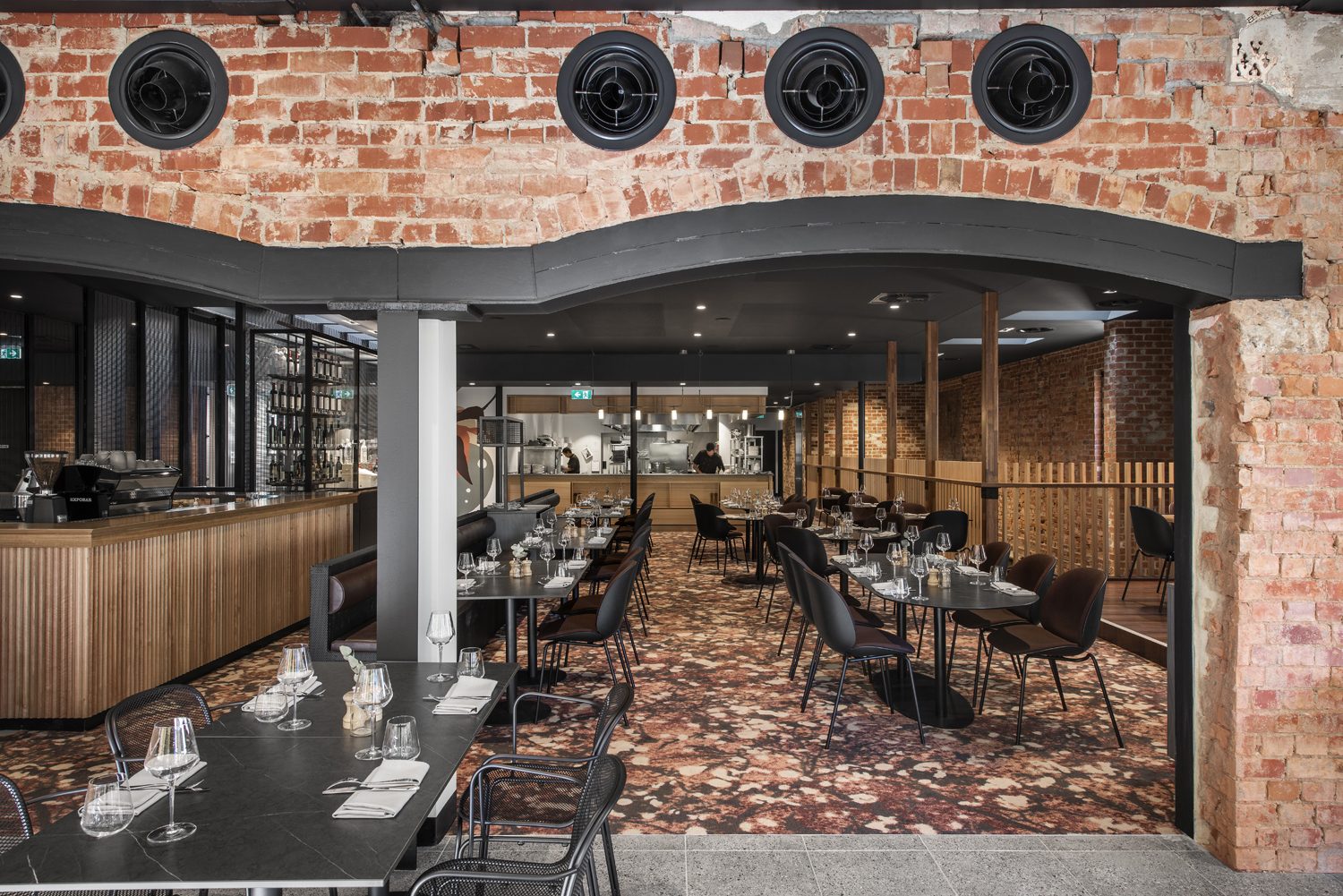 Works to the ground floor are an 'evolution', progressing the fit-out and façade to current times, while taking into consideration the existing clientele and successful downstairs trade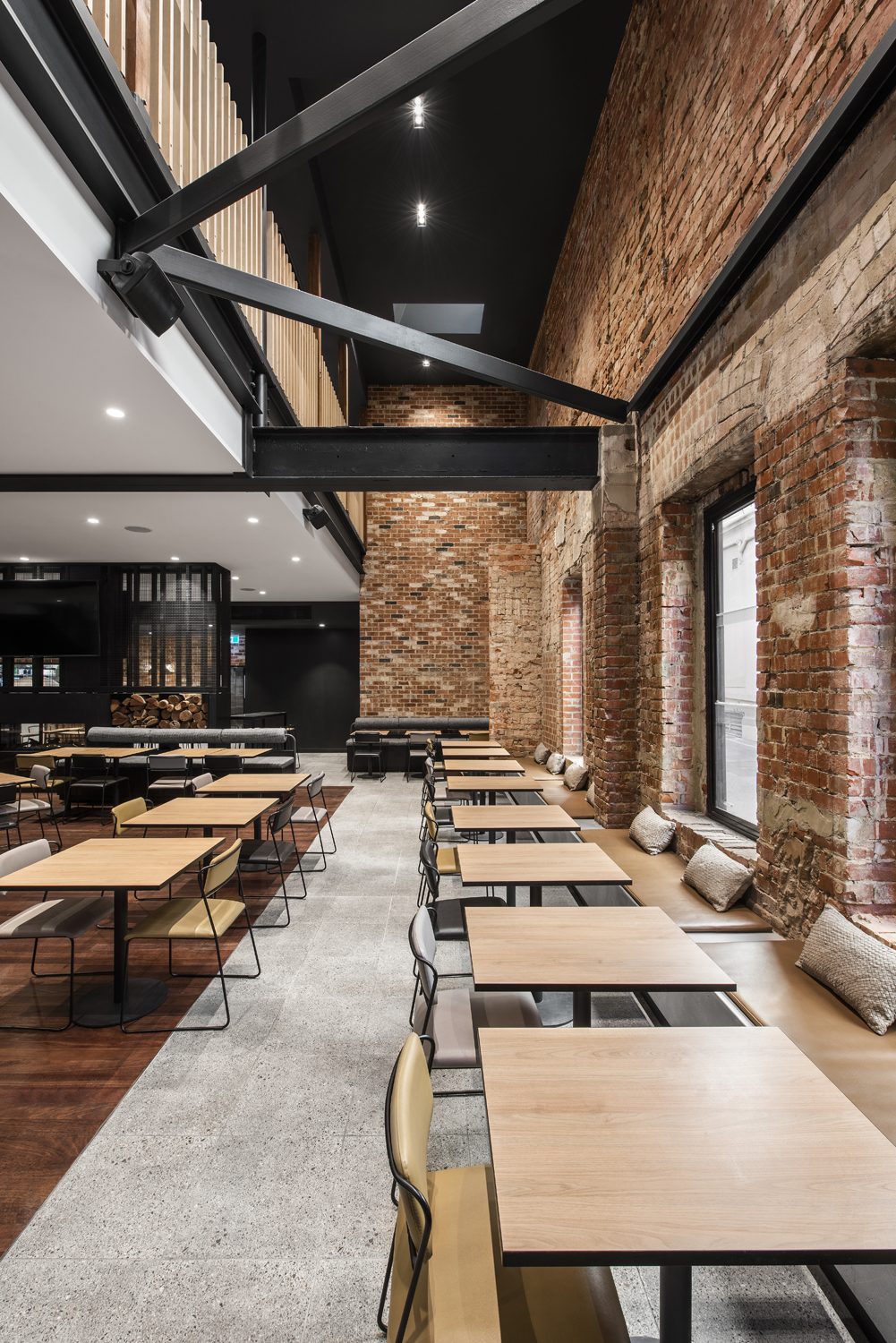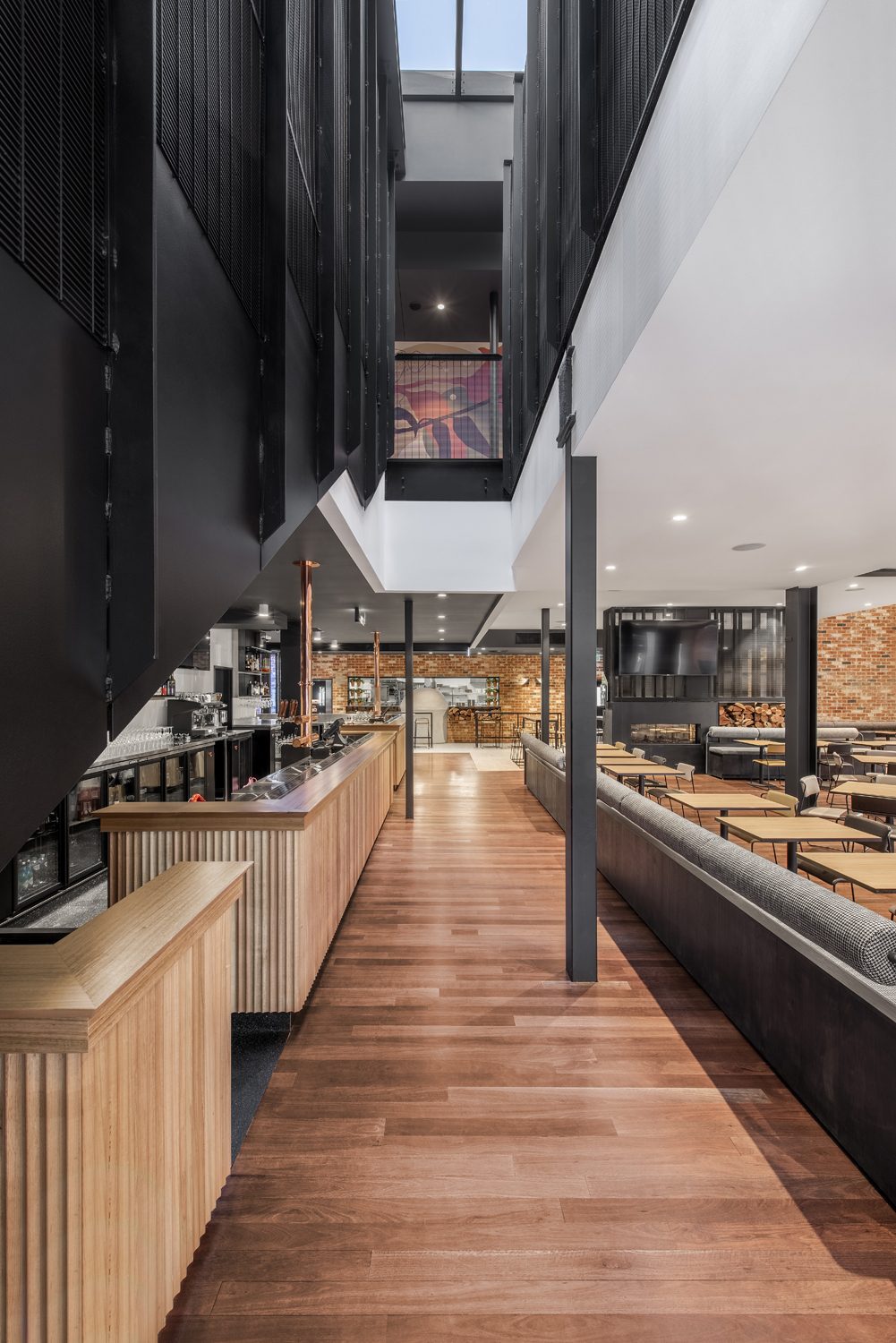 A connection to the street was created by increasing views in and out along the north and west facades. Internal reprogramming allowed for previously hidden windows on the western wall to be uncovered, creating a large open plan design with smaller 'zones' created through the use of mesh screening and change in flooring. Stepping the front floor plate back created an enhanced entrance statement and transition zone behind the original building façade. The ground floor bar runs from the entry to the rear, leading you into the venue and the outside alfresco area.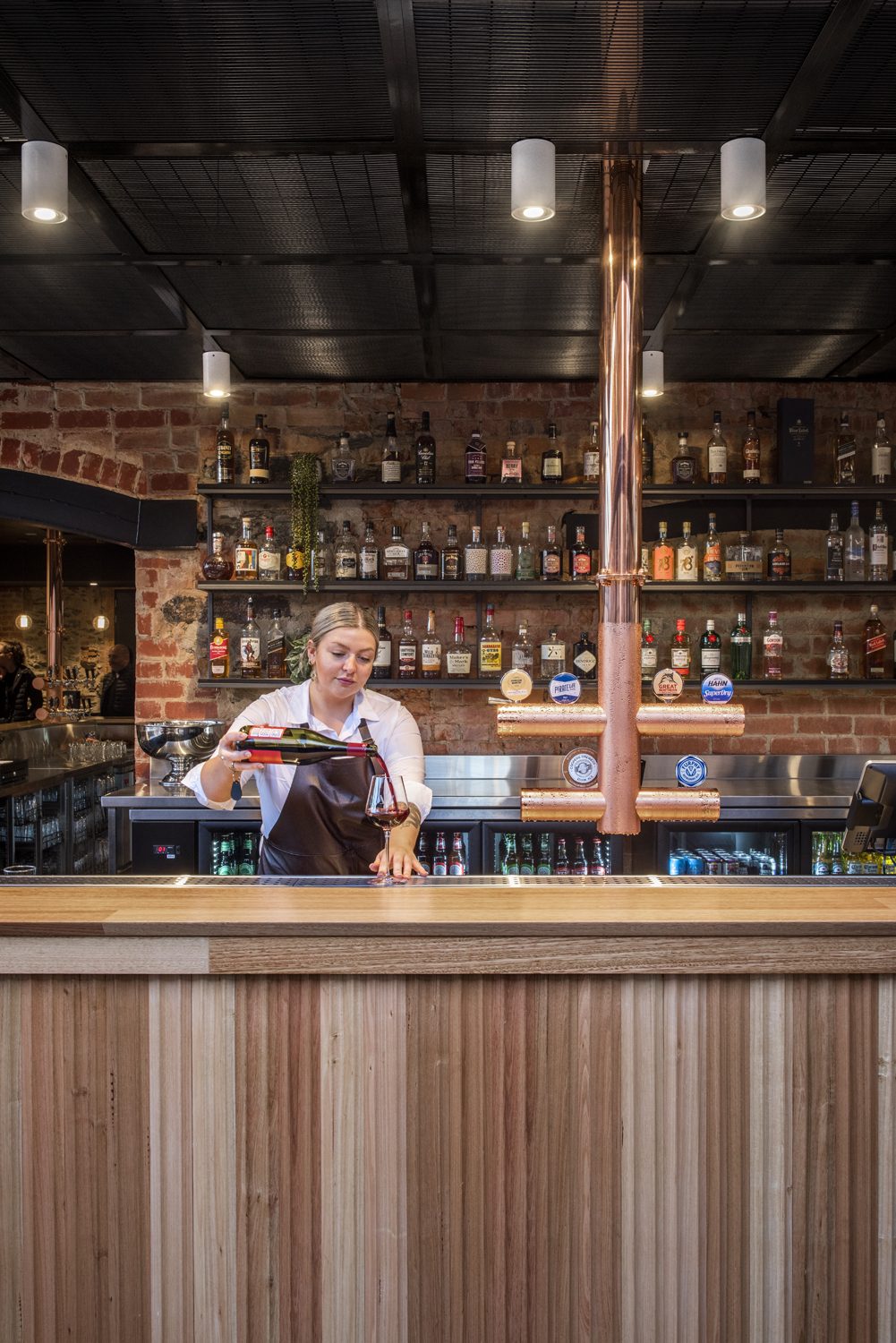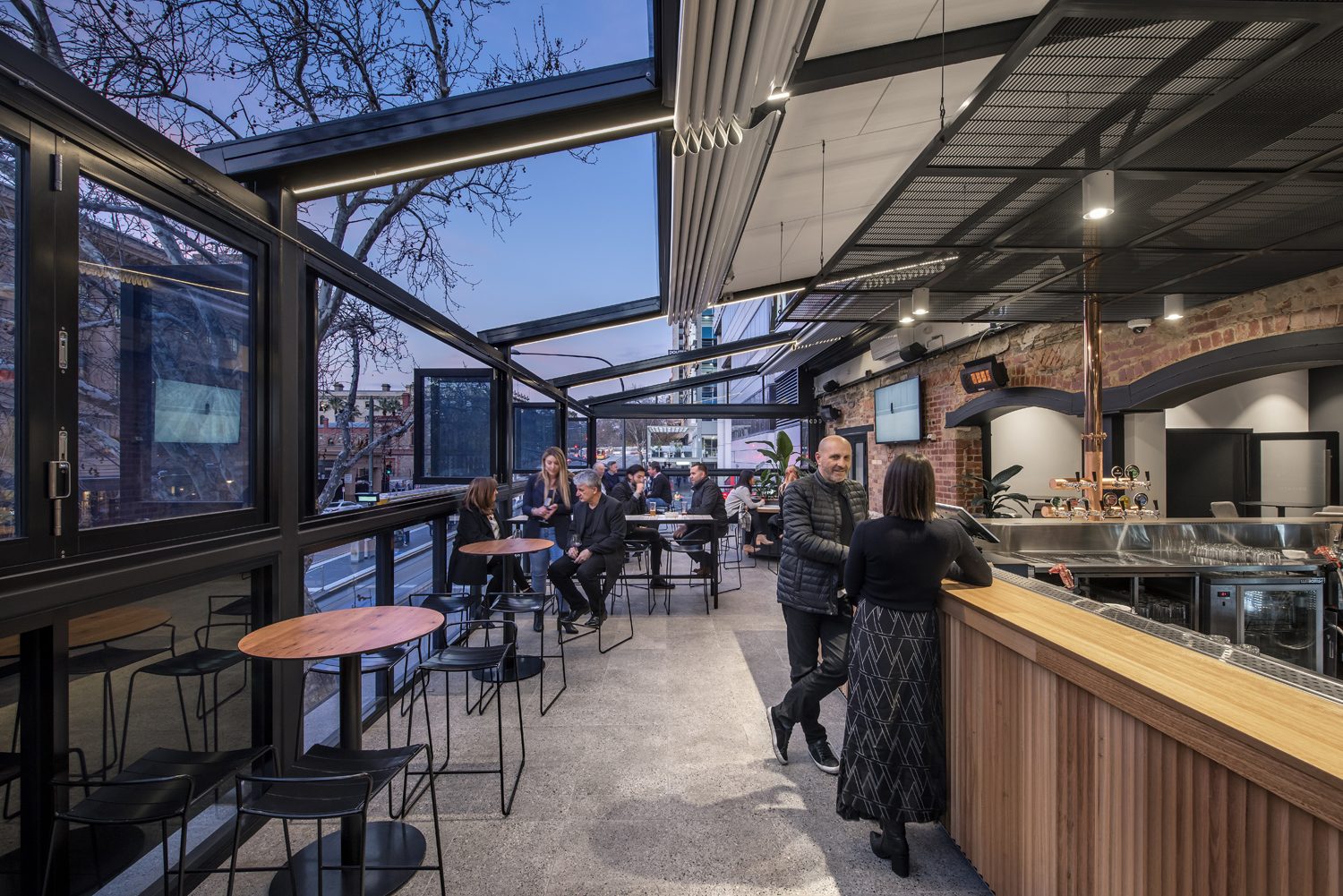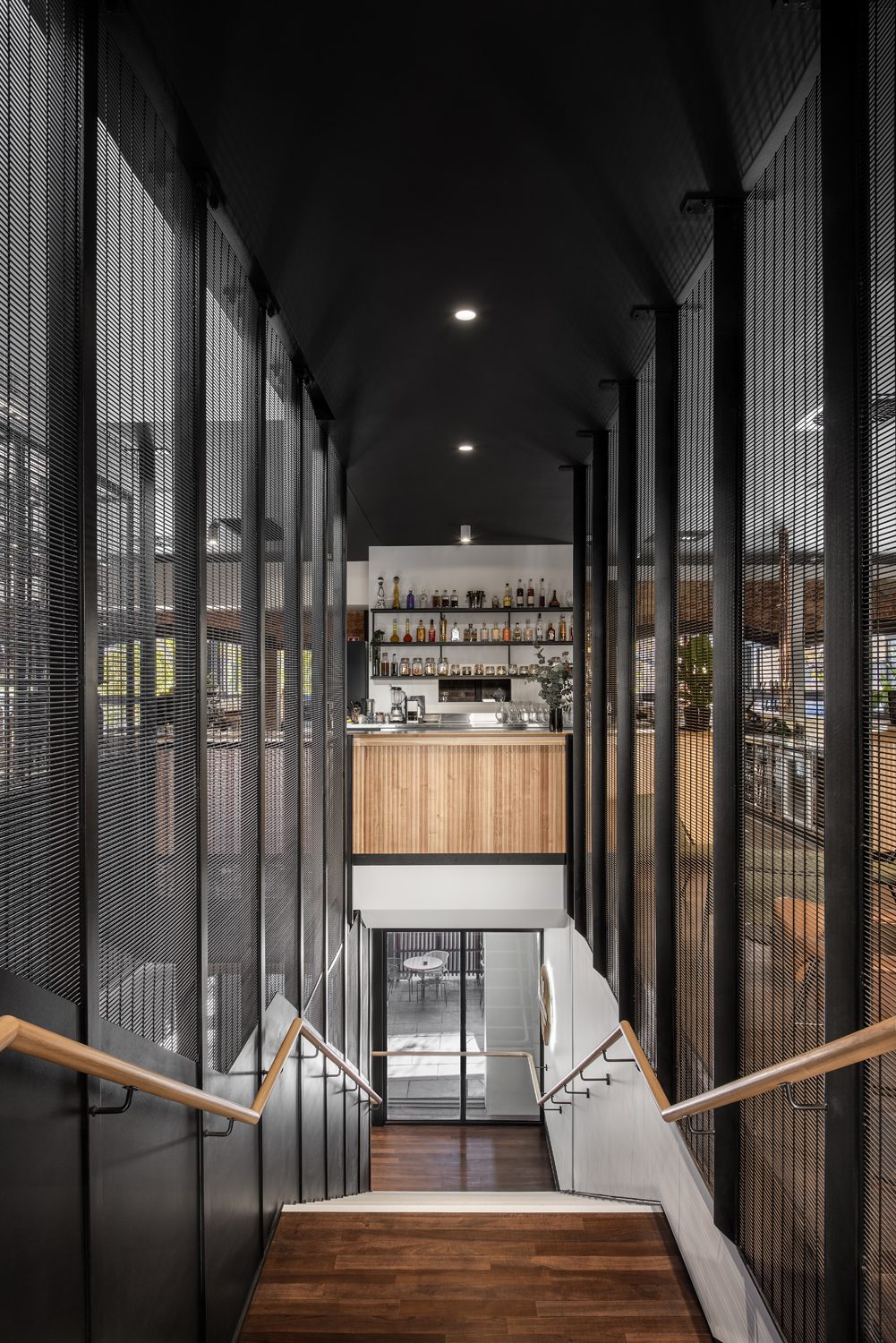 Cutting through the first floor, a large, double-height void has been created, with the addition of a new feature staircase to link the two levels
The re-imagined first floor can be described as a 'revolution', offering a new, premium dining, lounge and bar experience. The previously enclosed first floor balcony has been transformed into an open-air bar and dining area. The balcony's new operable roof and bi-fold windows provide views out to North Terrace and in turn allow street level to connect with the first floor. A decline in upstairs trade was a catalyst for the renovation, with first floor hospitality offerings typically not working in Adelaide unless used for functions.
Alike downstairs, the bar was relocated to a central location, servicing each of its zones inside and out. Custom perforated steel mesh joinery and screening used throughout doubles as privacy and transparency, separating the lounge and dining zones without closing them off entirely. The custom wine storage acts as both a backdrop to the dining area as well as creating a circulation zone.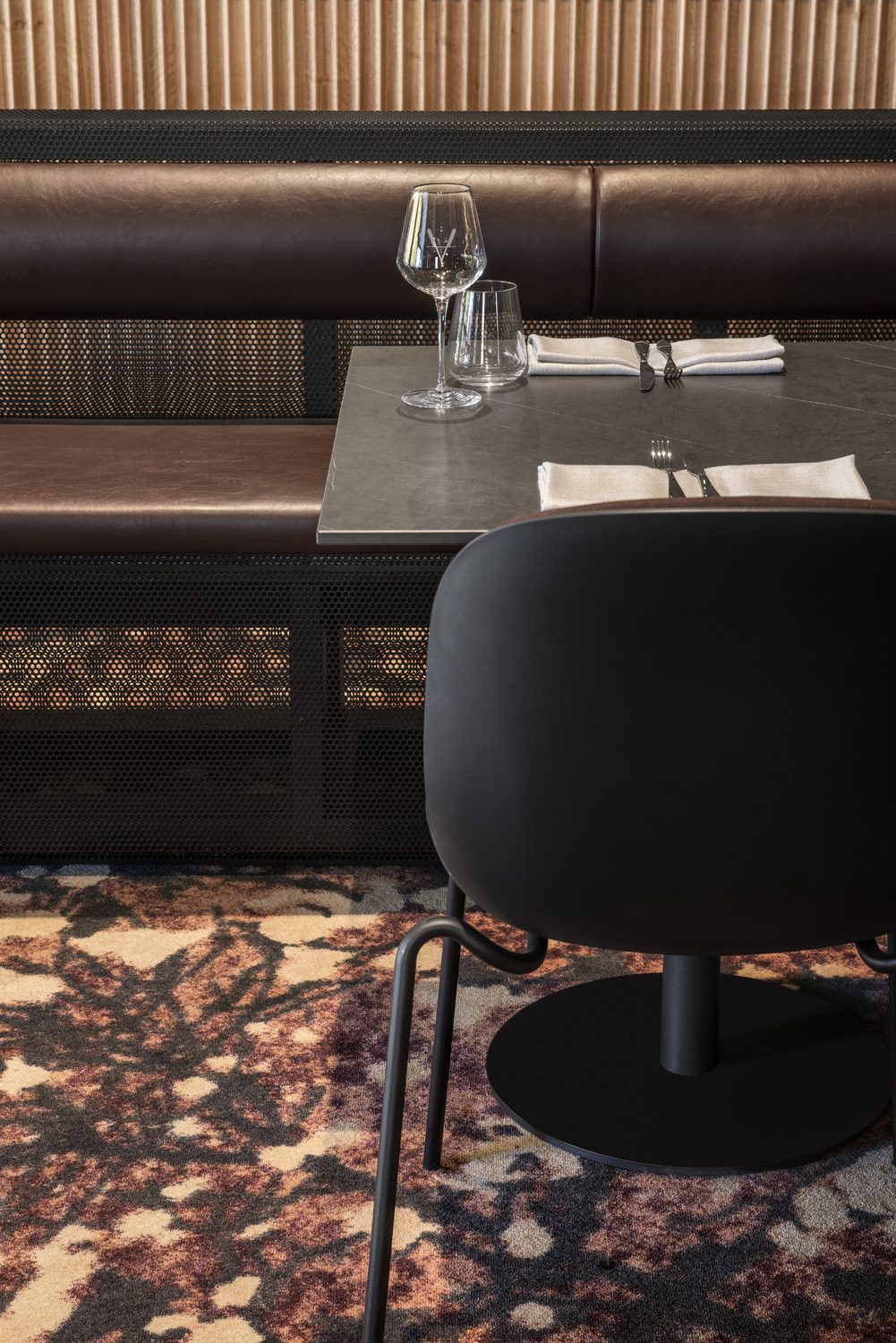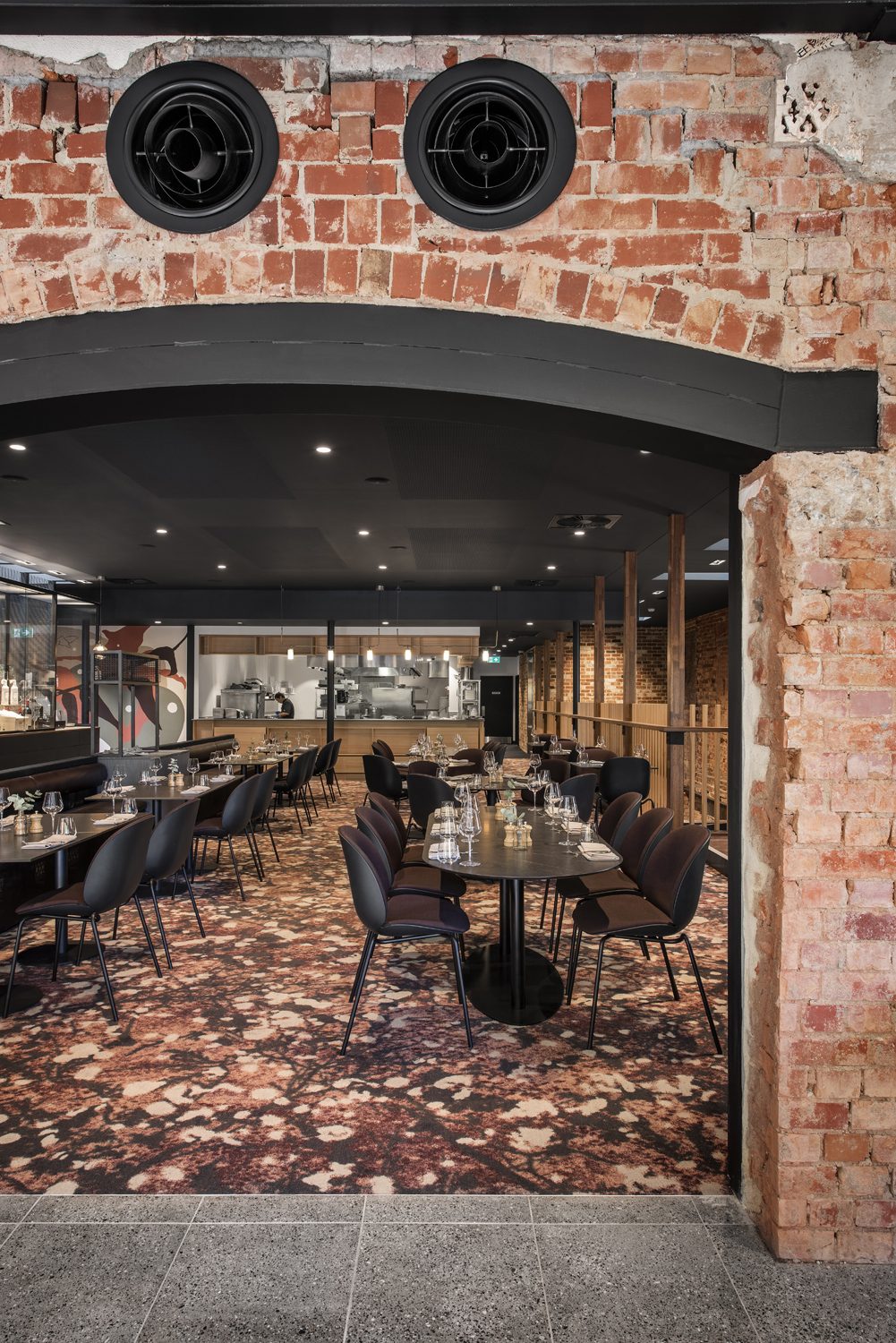 The first floor archways were a surprise uncovered during construction — with the design changed accordingly to highlight the discovery and hero the buildings original form
Undertaking a staged approach over a 12 month period, the hotel remained operational throughout construction until Covid restrictions were enforced.
The project for our long-time client has revitalised the hotel, taking full advantage of its prime city location by enhancing the experience for existing patrons and attracting a new crowd.