The transformation of the Checkside Tavern at the old Football Park site is now underway. With SANFL as our client, the $4M overhaul is set to breathe new life into the popular West Lakes venue, responding to the heightened demand for a modern, multi-use venue in the area.
The West Lakes community has undergone significant growth in the last few years as a result of the WEST Residential Development, another Studio Nine project.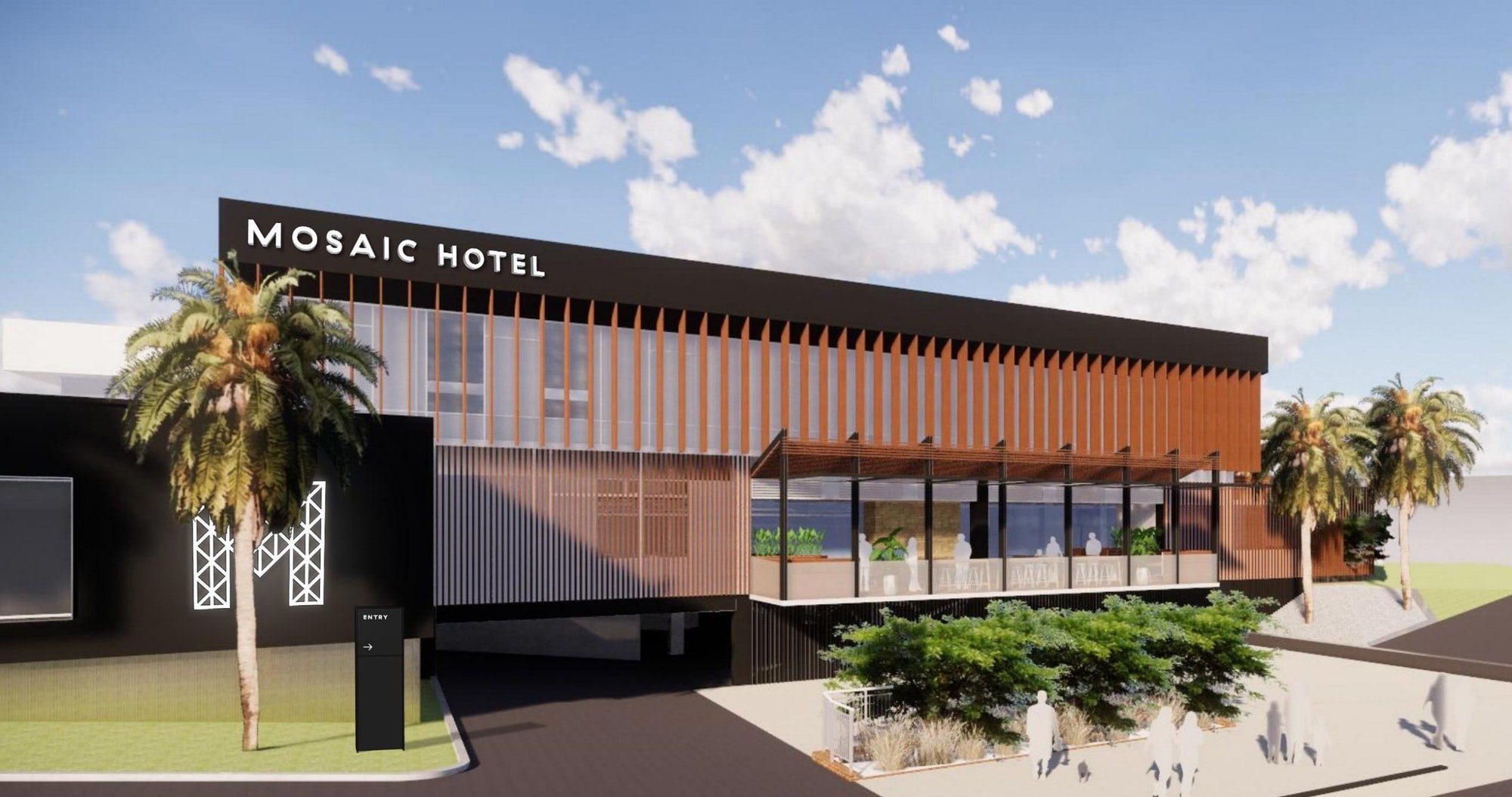 Renamed as the 'Mosaic Hotel' the venues overhaul will see a refurbishment of the tired interior, but more importantly will introduce an alfresco area allowing light, ventilation and connection through the building. Shown in the render above, the project provides an opportunity to reinvigorate the external facade, with the entrance becoming a focal point and inviting the community in.
Pascale Construction began on site earlier this month, with works due to be completed in August. As with many of our hospitality projects, the work is being undertaken in stages to allow the venue to remain operational throughout construction.
Well done to the S9 project team Tony Zappia, Kirstie Coultas, Tenielle Wildman, Sophie Mei & George Stubbs, we are looking forward to seeing this come to life.