Congratulations are in order for Jaana Bithell who was promoted to Associate last week! The announcement topped off an already exciting week for Jaana after taking home the 'Contribution to Design Award' at the 2019 National Association of Women in Construction (NAWIC) SA Awards Night.
"To be recognised as the award winner was an extremely humbling moment for my career to date", says Jaana. "I never really think of what I'm doing as a massive contribution worthy of an award, I do it because I love this industry and see it as just simply being involved. I'm not normally one lost for words, or shy to speak, but I was definitely nervous walking up on that stage to accept the award and give a speech!"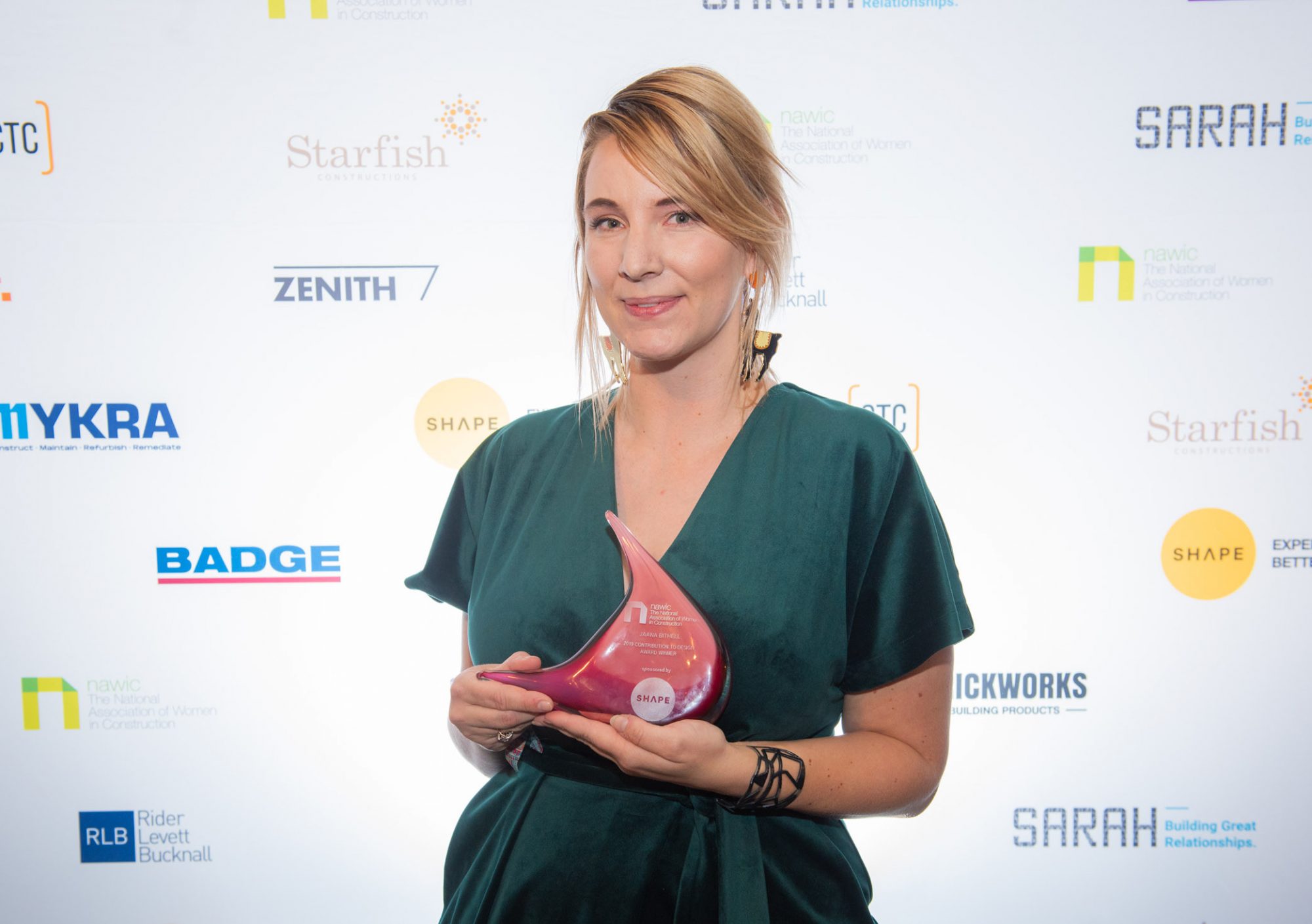 Jaana was presented the winning award for her pivotal role in both the design and delivery of Mill Film Adelaide — a key Studio Nine workplace project which also received recognition at the 2019 Design Institute of Australia (DIA) SA/NT Awards, taking home two of the top awards for the evening (read about it here).
Jaana's commitment to being a proud Studio Nine Ambassador inside and outside of the office were also highlighted at the NAWIC Awards Night. Her promotion to Associate didn't come as a surprise to the S9 team as Jaana has been considered as a leader within the studio for some time.
"I've been at S9 for 3 years, and I was initially attracted to working in an architectural studio with a large interior design department. It was a place I thought I could progress and develop my own professional skills and to a point of leadership. I'm pretty proud of myself having reached that point in what seems like such a relatively short amount of time.
In her new leadership role Jaana will continue to challenge the status quo within the studio, driving systems and processes that better the overall design outcomes.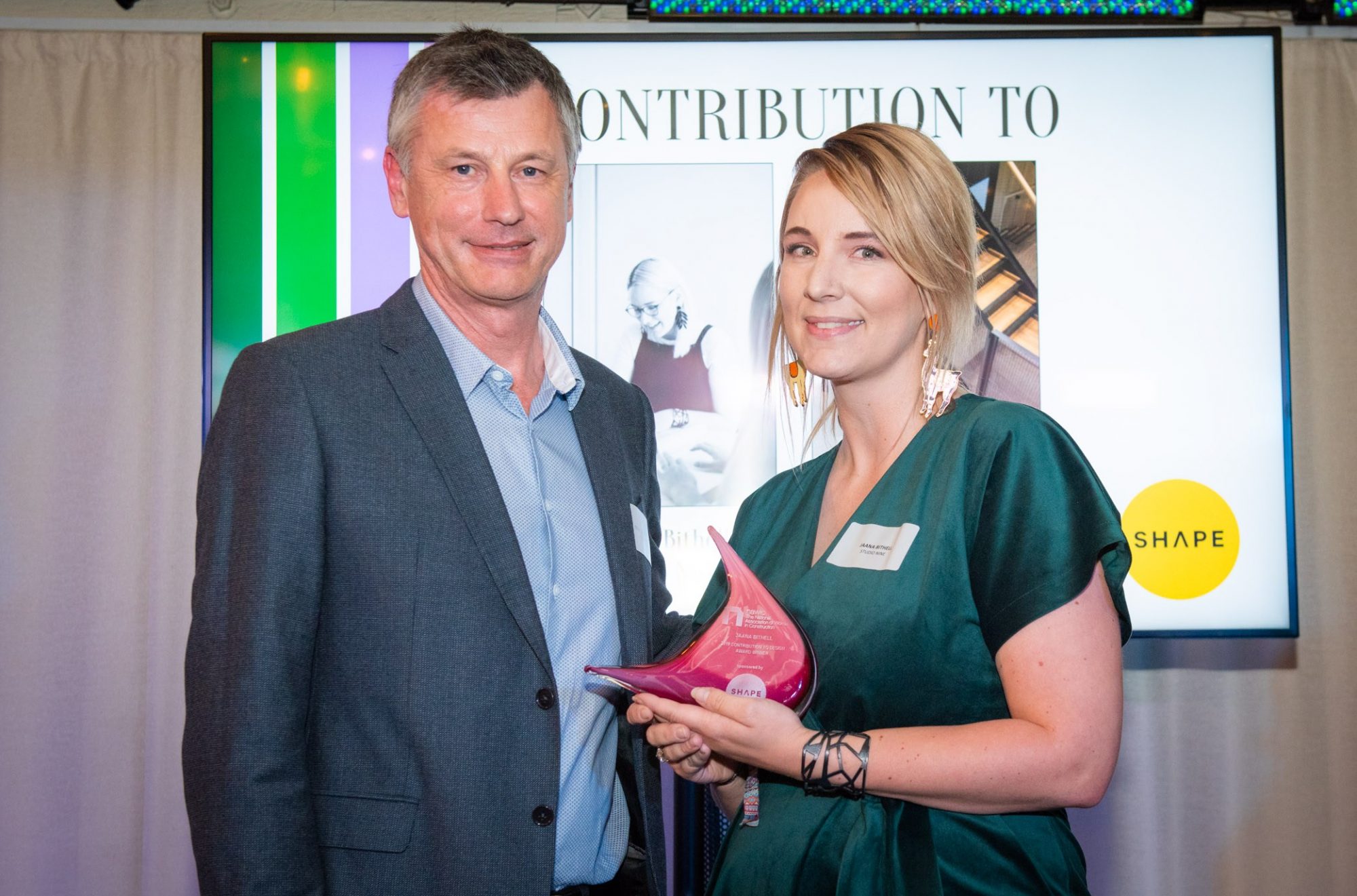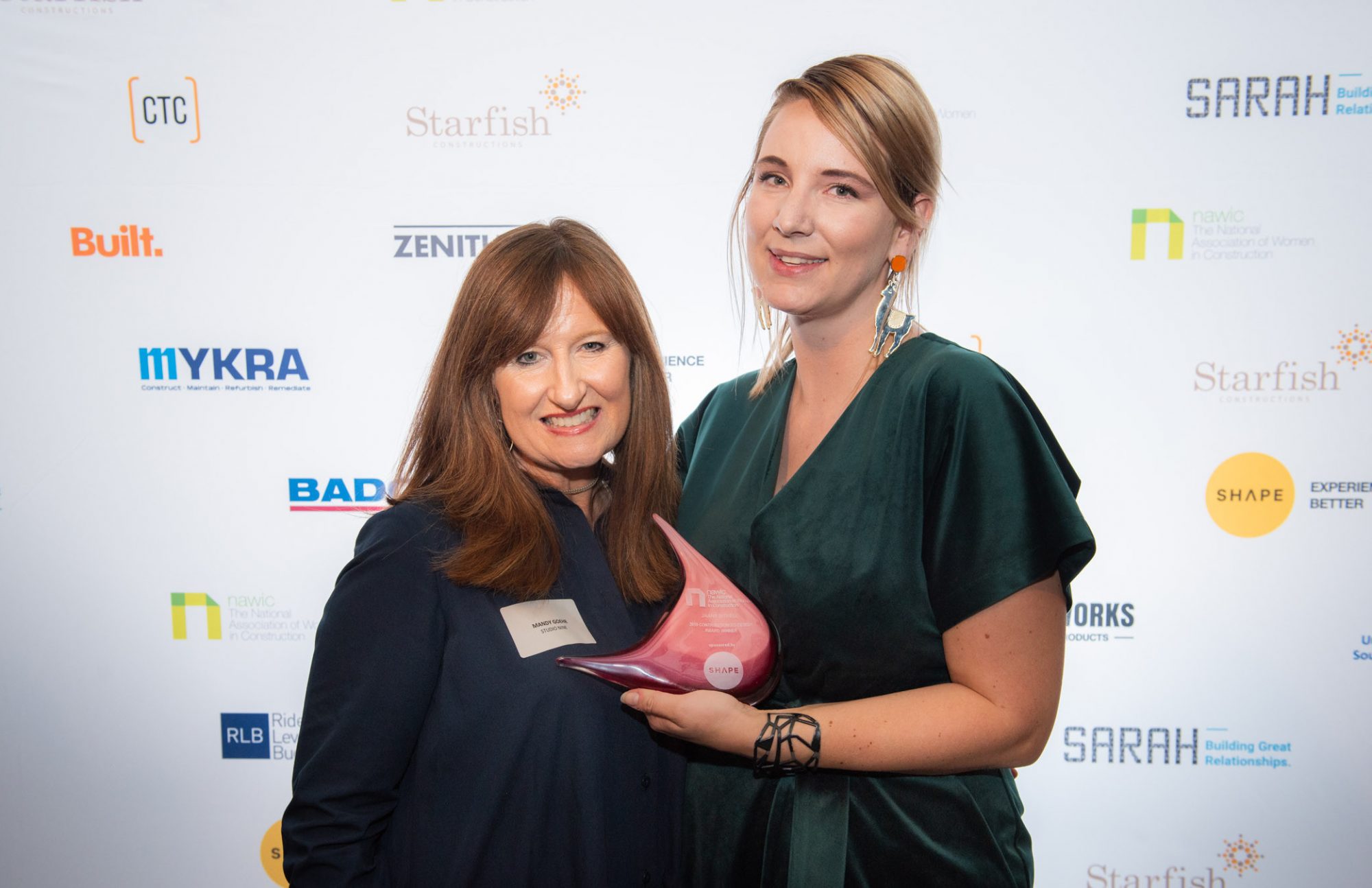 "To me an Associate is a leader – and leadership to me boils down to being; approachable, knowledgeable, a team player, respectful, driven to Inspire, improvement focused, adaptable and open and willing to continue to learn. I'd like to be a leader that is all of these things, with a side of comedic relief of course. We all have stressful moments, but I hope that for 95% of the time, my colleagues feel like they can come to me and ask me for assistance — or simply just to engage in some senseless banter, and maybe give a random high five."
Her dedication and hard work continues beyond S9 as an active member of the local design and construction community. She uses her role as Co-Vice President of the DIA SA/NT Chapter as a platform to share her passion and advocacy with the wider industry.
"If I was to give any advice to new graduates starting out in the industry it would be to not be afraid to get involved and make yourself known. Go to events, talk to new people, ask questions and never stop learning."
"I've always put my hand up to be involved", she continues. "At Uni, I was part of the group organising the end of year grad show, and I always made an effort to participate by attending events and networking opportunities through the earlier stages of my career — getting to know other designers and design lovers who are equally passionate about design as myself. I joined the DIA SA/NT Council in 2017 because I felt like I could contribute and help shape the design community within South Australia, and have since been part of organising various events and programmes in the state."
Congratulations again Jaana, you are an asset to the S9 team and the SA design community!