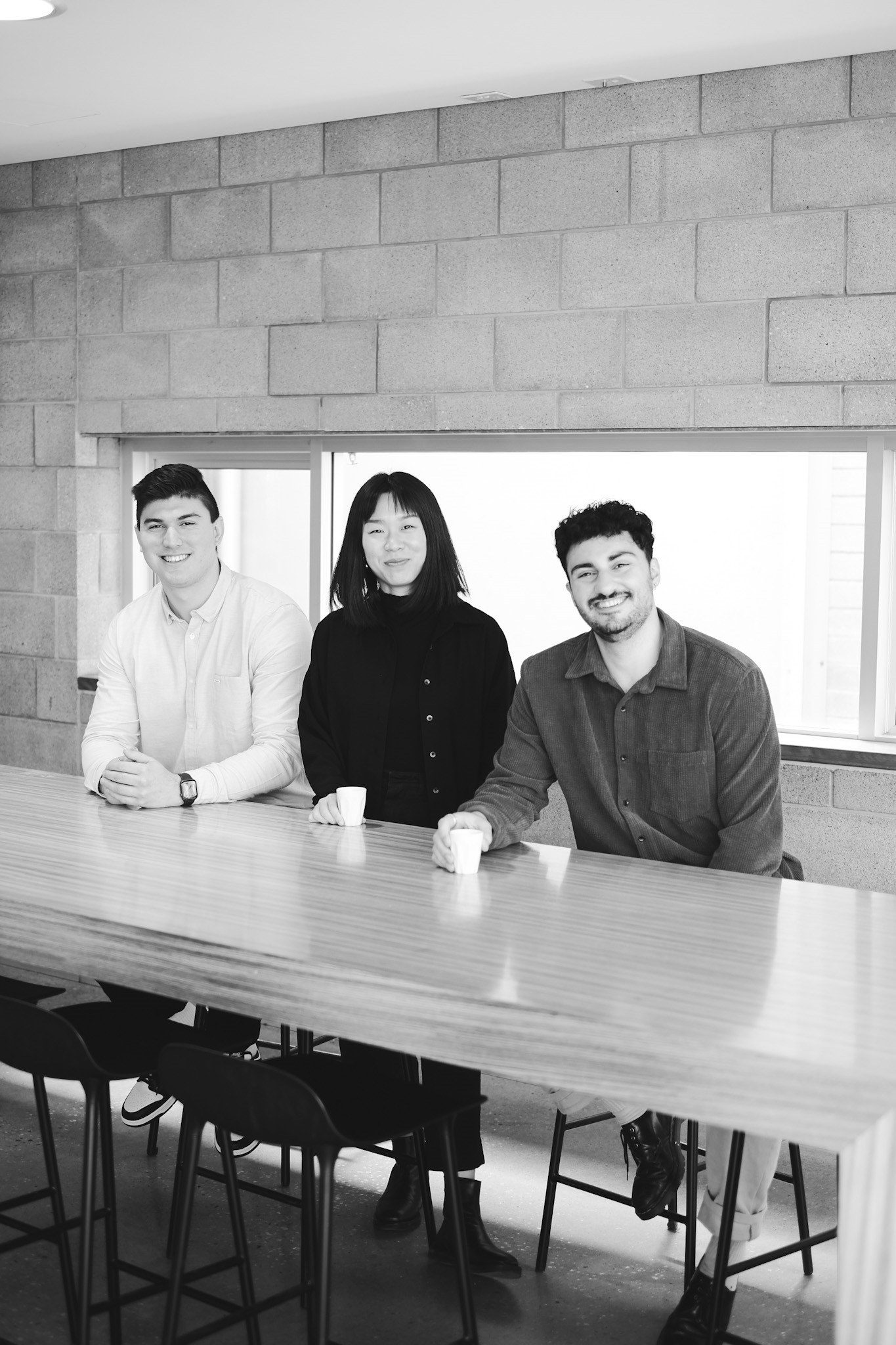 With experience from large and medium sized interstate practices, Janice has experience across large-scale commercial, multi-residential and high-end private residential projects, coupled with broader design experience assisting with exhibition design and graphic design projects early on in her career. Since joining the team Janice has worked across a breadth of projects — from modular school building projects, our latest multi-residential project for Renewal SA at Bowden, a workplace fit-out and refurbishment works for our longstanding client Moama Bowling Club.
Following on from graduating with his Master of Architecture from UniSA, Thomas joined S9 at the beginning of the year after being awarded a 5 week internship — and he's been here ever since. Being at the early stage of his career, he's eager to push himself and work outside of his comfort zone across as many sectors and types of projects as he can to find his niche. During his internship Thomas had exposure to the early concept design phase of a hospitality and a community project, worked closely with the multi-residential team to develop typology designs for a key client and assisted with content for award entries. Since then, Thomas has worked on the documentation and delivery of modular education buildings across the state, the concept design of the$49M SASI Headquarters, a workplace fitout and alongside Janice on our latest multi-residential project for Renewal SA at Bowden.
Simon also graduated with his Master of Architecture from UniSA last year. Joining S9 back in March, he came on board to assist in the delivery of a key multi-residential project. His interest within the profession sparked from a young age, wanting to contribute to the landscape of Adelaide and greater Australia. He has since had the opportunity to work on a mix of projects — from additional multi and single residential projects, the SASI Headquarters Concept Design, the refurbishment of the Kings Canyon Resort in NT and currently the documentation on a social housing project.
All three new starters echoed that they've been given the opportunity to work across a range of S9's broad project portfolio and involved in varying phases of a projects life — from concept design through to documentation, which was an important factor and driver for all of them to join the studio.