The new purpose designed, two-storey facility meets the needs of players, visitors and club administration of the expanding local clubs and community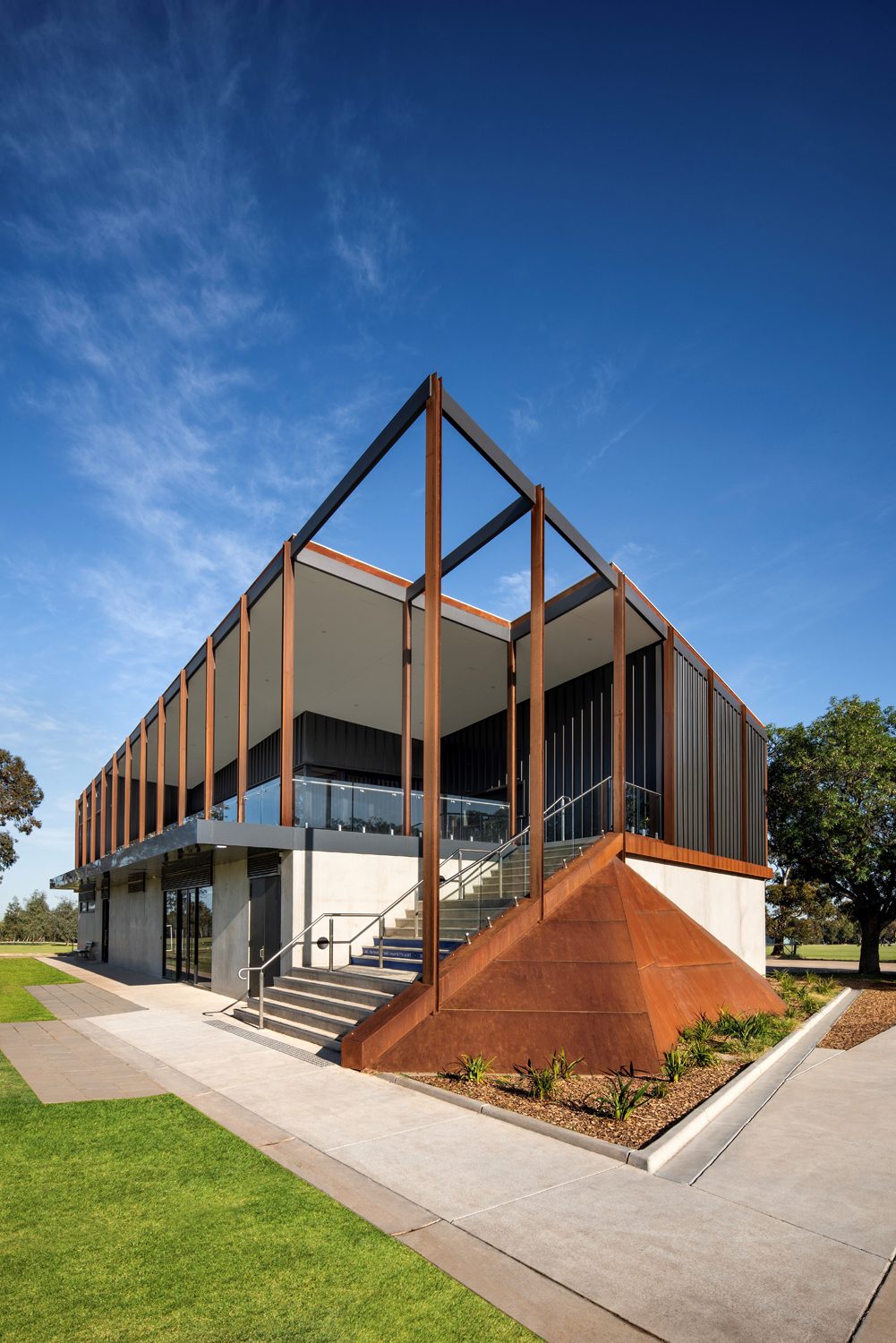 The design achieves a seamless integration of the built form and landscaping as a coherent response to the parklands context.
The apparent scale of the building was mitigated by opening up the building envelope and incorporating ample outdoor space that creates a permeable link, welcoming the wider community.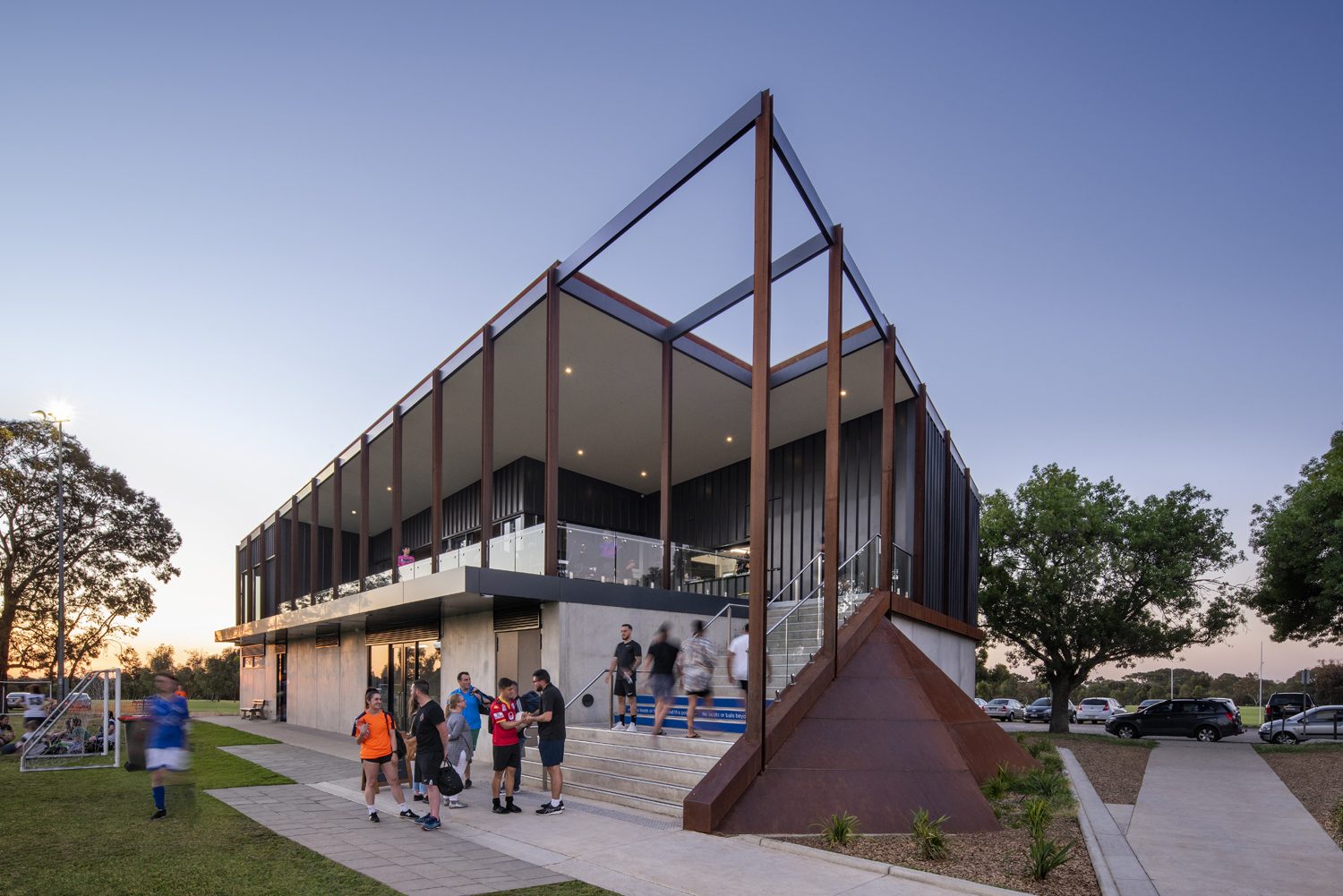 The facility includes change rooms and amenity spaces, administrative offices and meeting rooms, a stand-alone gymnasium and changing facilities, a multi-function space for 200 guests with a commercial kitchen and bar area, as well as a large external terrace viewing space overlooking the parklands.
Working on parklands created project complexities such as stringent and drawn out approvals processes. The existing facility remained fully operational during construction which resulted in a staged delivery.