Working closely with the client throughout every stage of the process, the interior design of this luxury home is true to the family and their lifestyle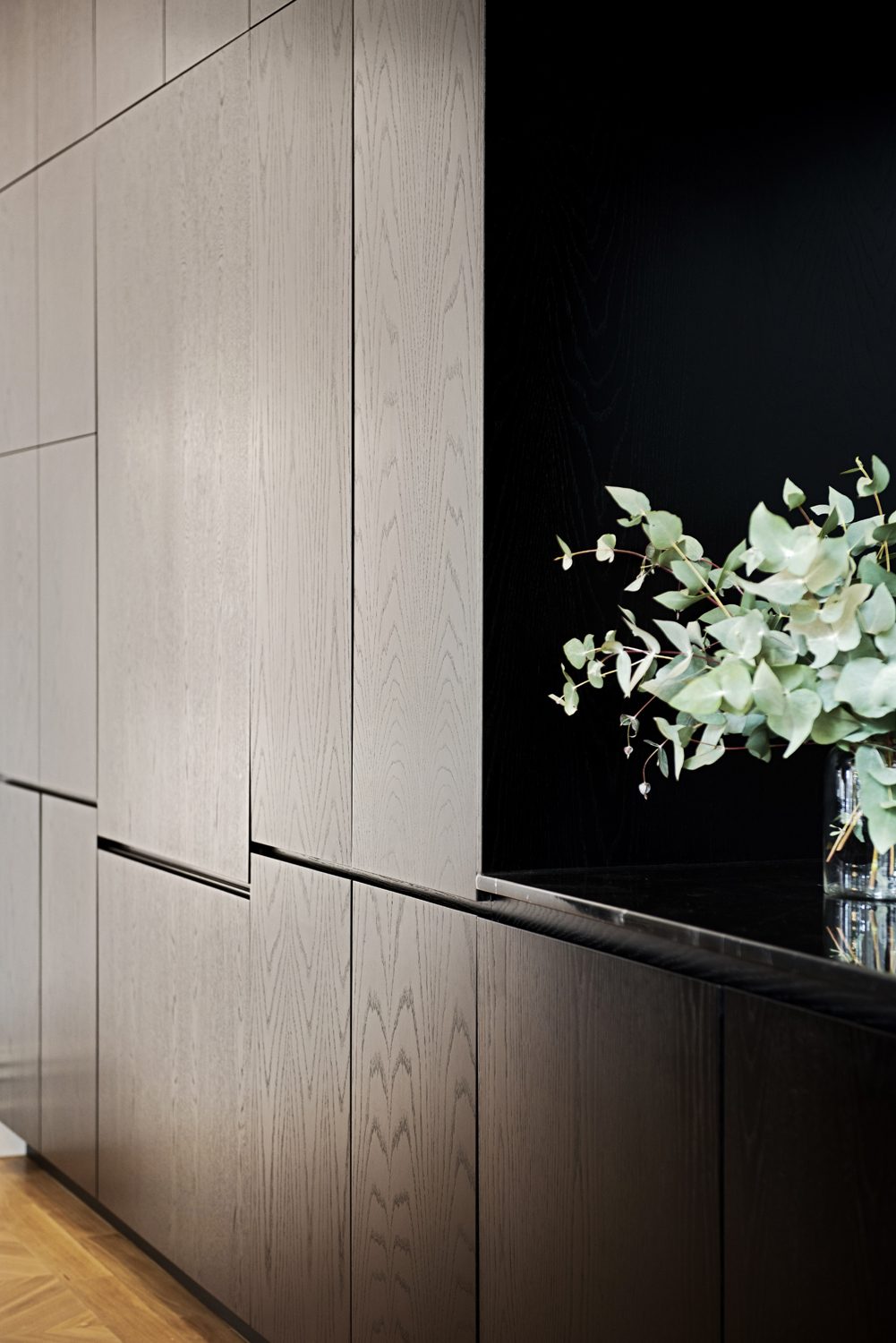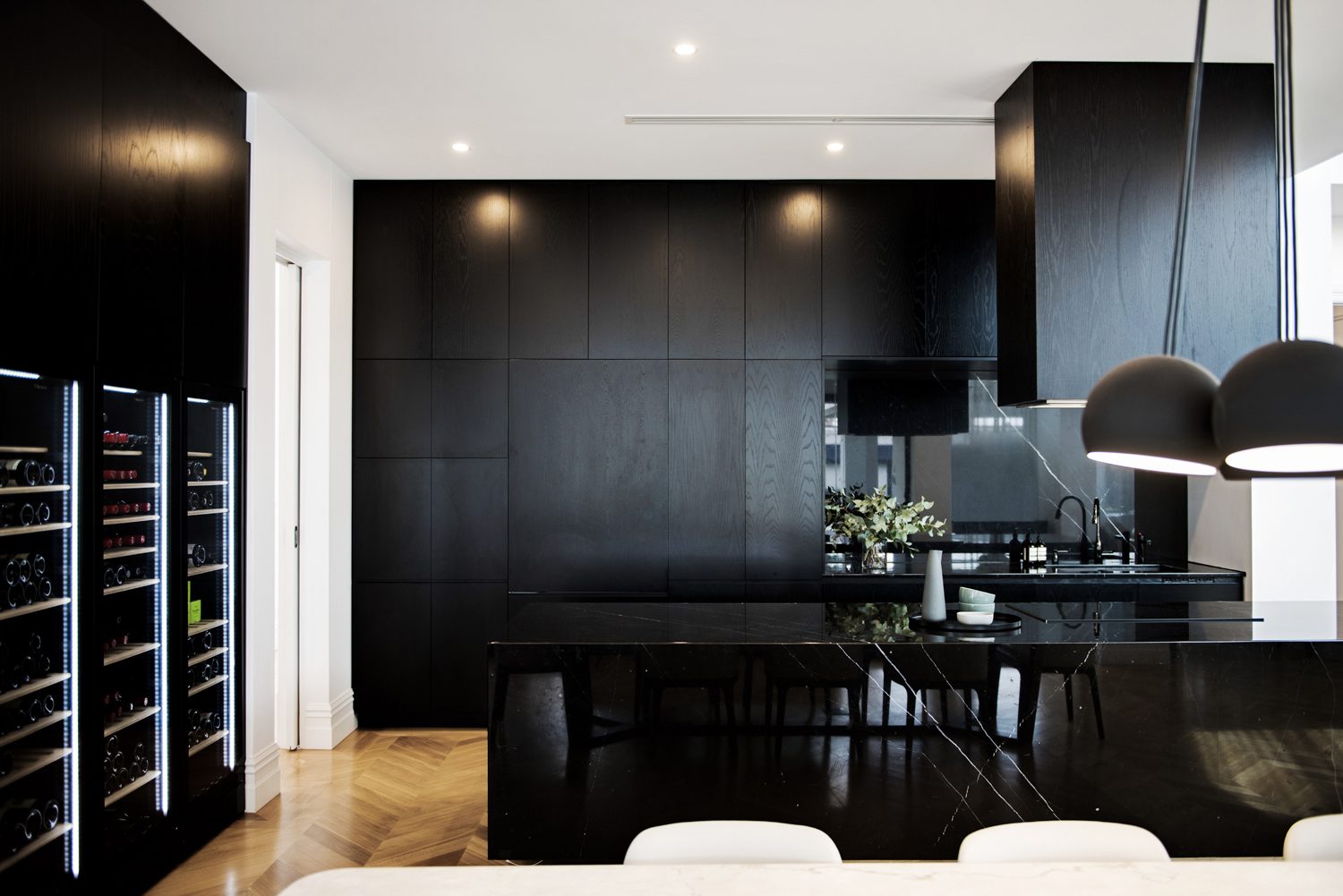 With a fundamental brief to develop a design language cohesive with the existing environment of two distinctly different types of architecture, the exemplar family home sensitively balances opulence with the sense of belonging. The design language was developed through an innate understanding of place making, exploration and celebration.
The use of volume, scale and daylight are balanced by the finer grain details and connectivity and flow throughout the house. The main arrival experience is formal yet approachable, instilling a sense of grandeur and formality. Flooded with natural light, the centrally located staircase provides a legible link to the more private spaces upstairs.
The double-height main living space, kitchen and dining area play of volume, scale and daylight, creating a place for family gatherings but also has the ability to comfortably provide the set for larger parties and celebrations.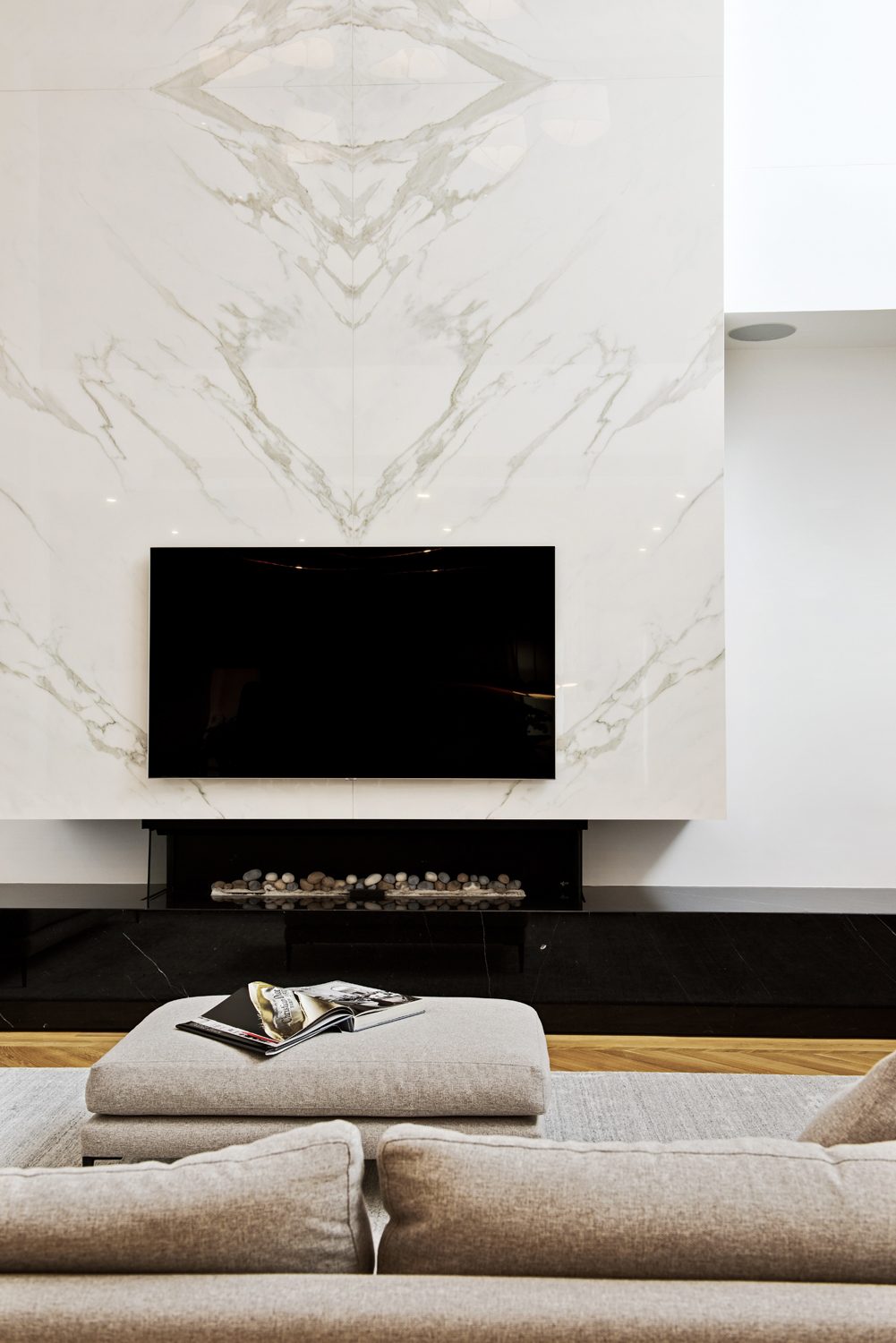 The palette of materials were contained to three — marble, stone and timber, with a focus on clean lines and a black and white colour scheme carried throughout
SBID International Design Awards 2019
Excellence in Residential Design Over £1M (Shortlist)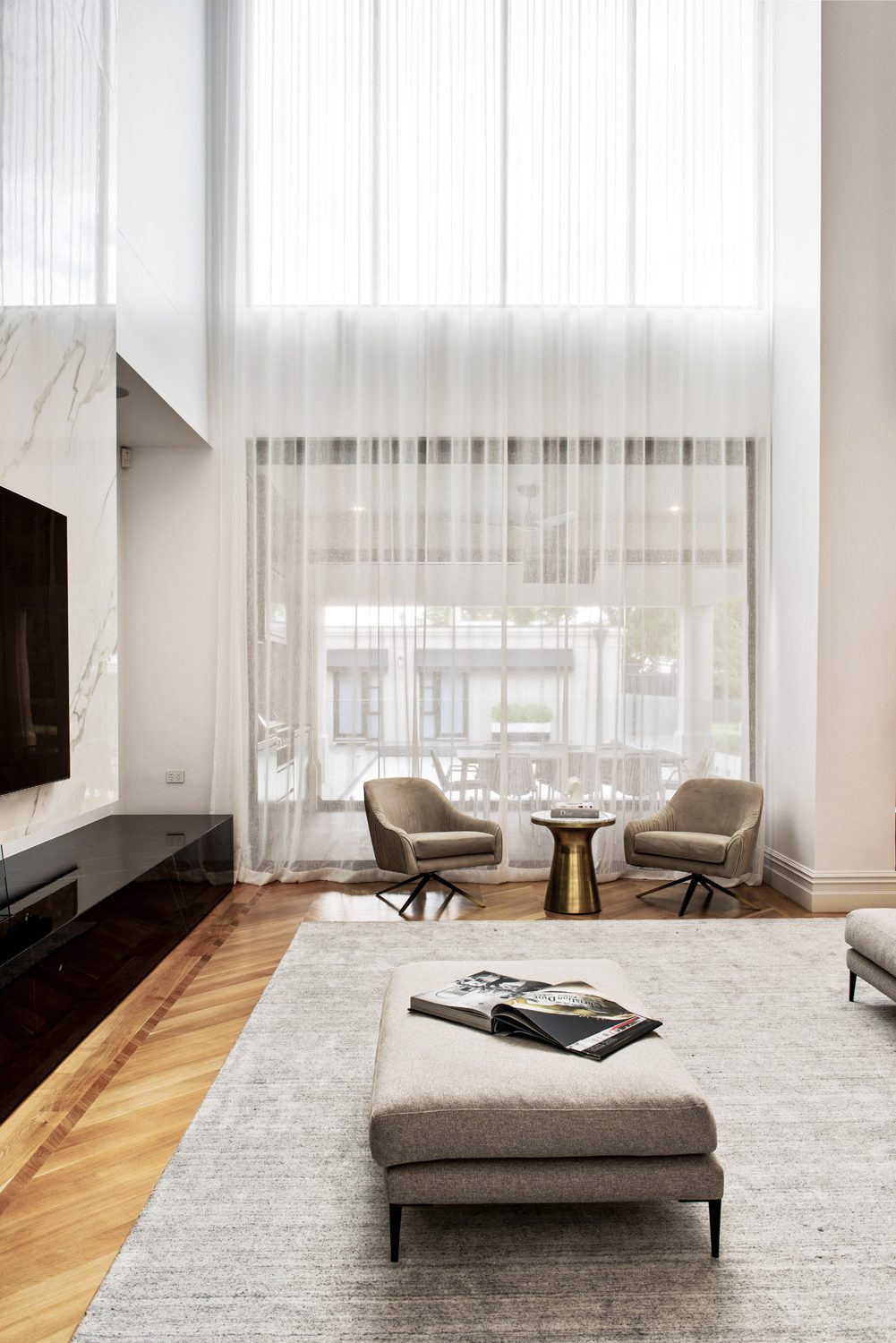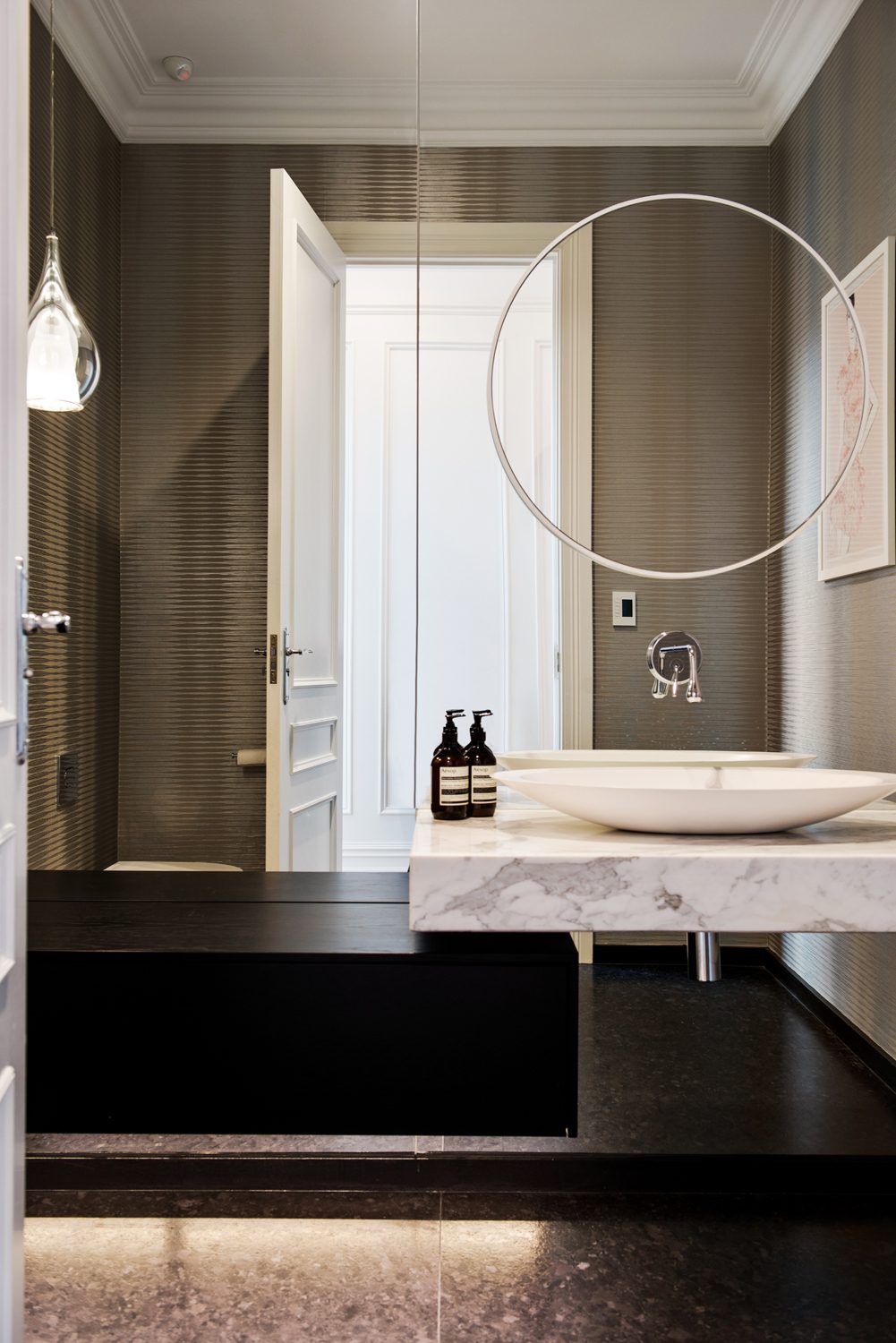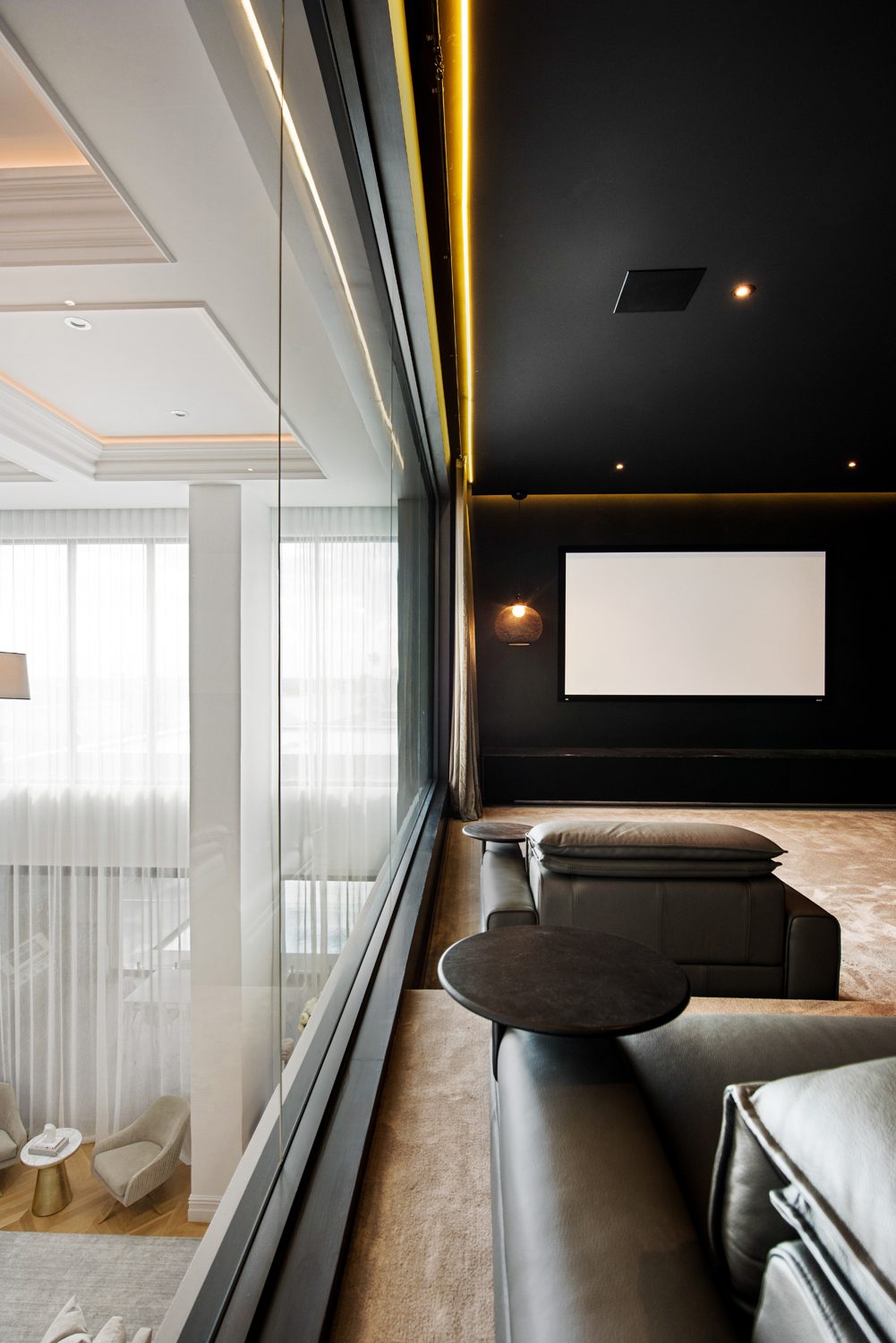 The outcome of the project first and foremost delivers a family home which is equally well suited to entertaining and showcasing depth and intrigue through careful attention to detail