Beautiful form and functionality work hand in hand to create spaces that are full of light and possibilities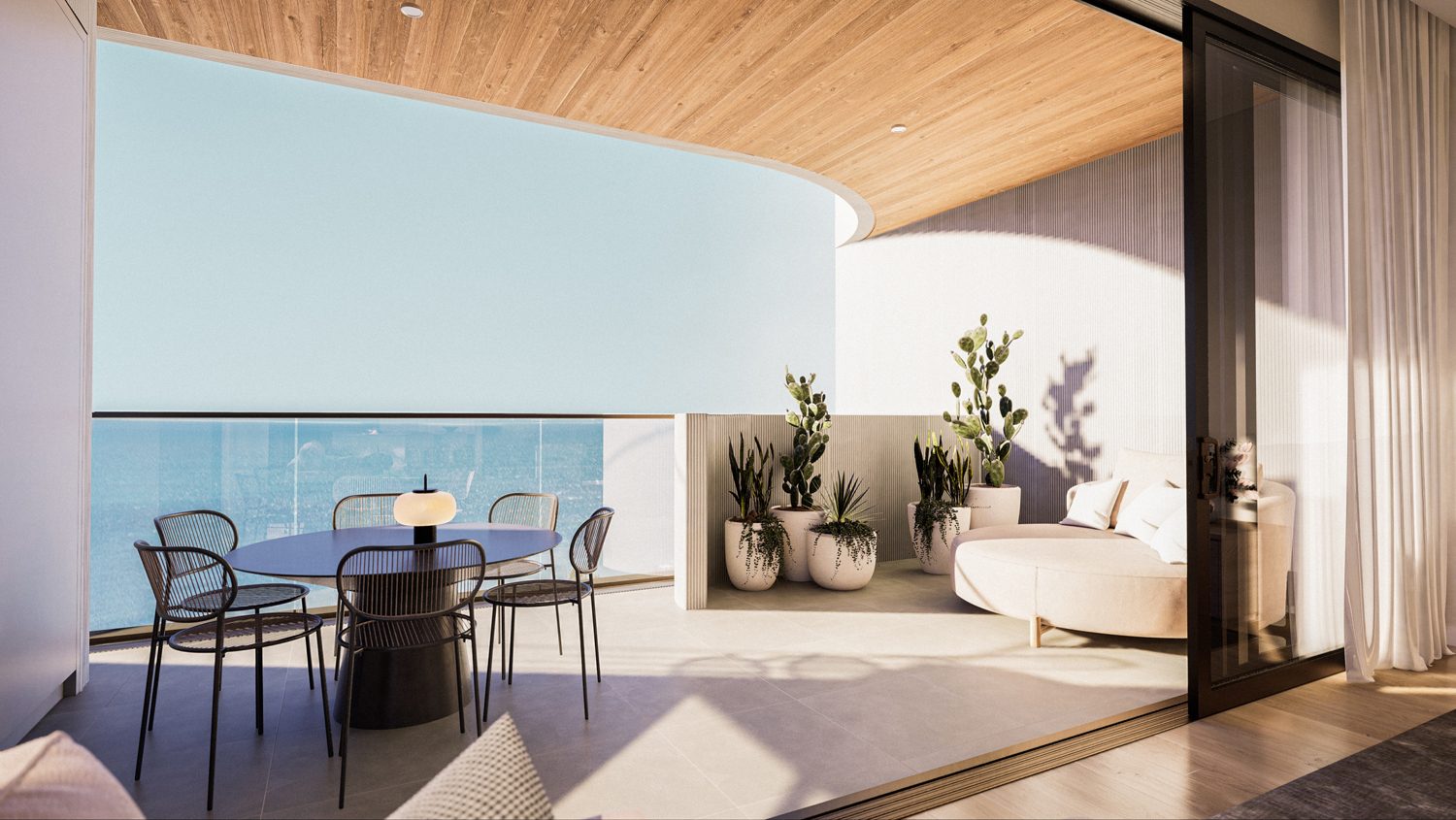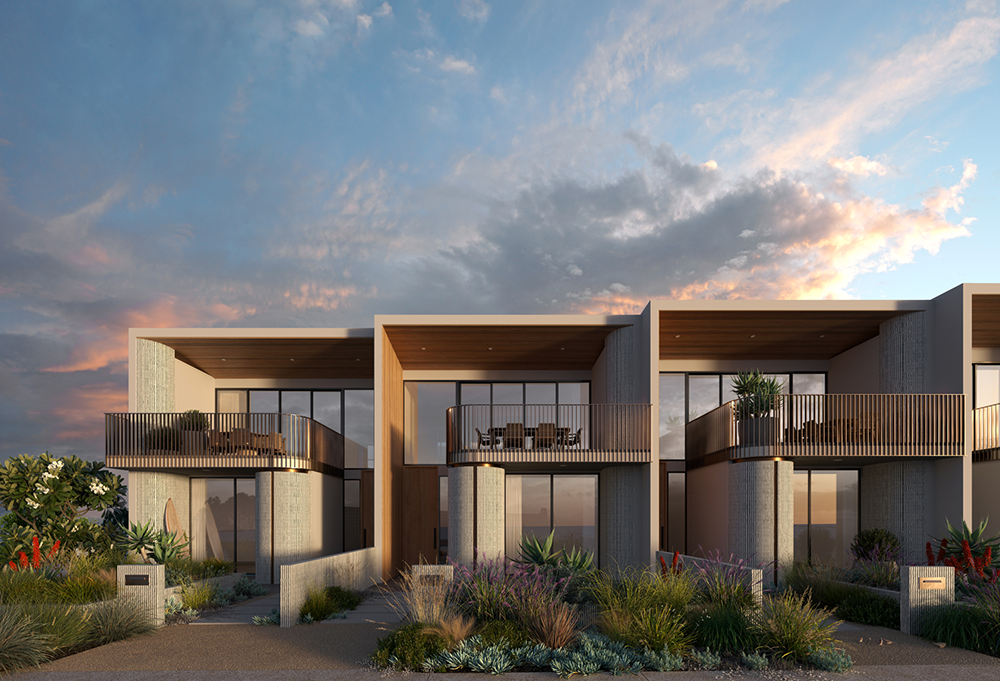 The vision for Ostro Aldinga Beach was to create homes that truly celebrate the junction between land and sea.
The junction between rough and smooth, a play in opposites and contrasts. This embodies itself in architecture through its form and interplay of textures. By exercising design restraint and focusing on simplicity, creating something truly timeless.

The gentle, organic curves in Ostro's design are an echo of the natural curves formed by the rough, volatile and unpredictable nature of sea on sand. There's a sense of space and a seamless flow between the inside and outside of the homes.
With an emphasis on design quality, large expanses of timber feature across the facades. Return balconies create a unique aspect which harness the view out to the water and a large double height volume upon entry creates a feeling of grandeur.

Stone, timber and metallic accents combine to create elements as textural as they are beautiful. Abundant natural light and easy organic forms make each Ostro townhouse a perfect refuge from the stresses of everyday life.