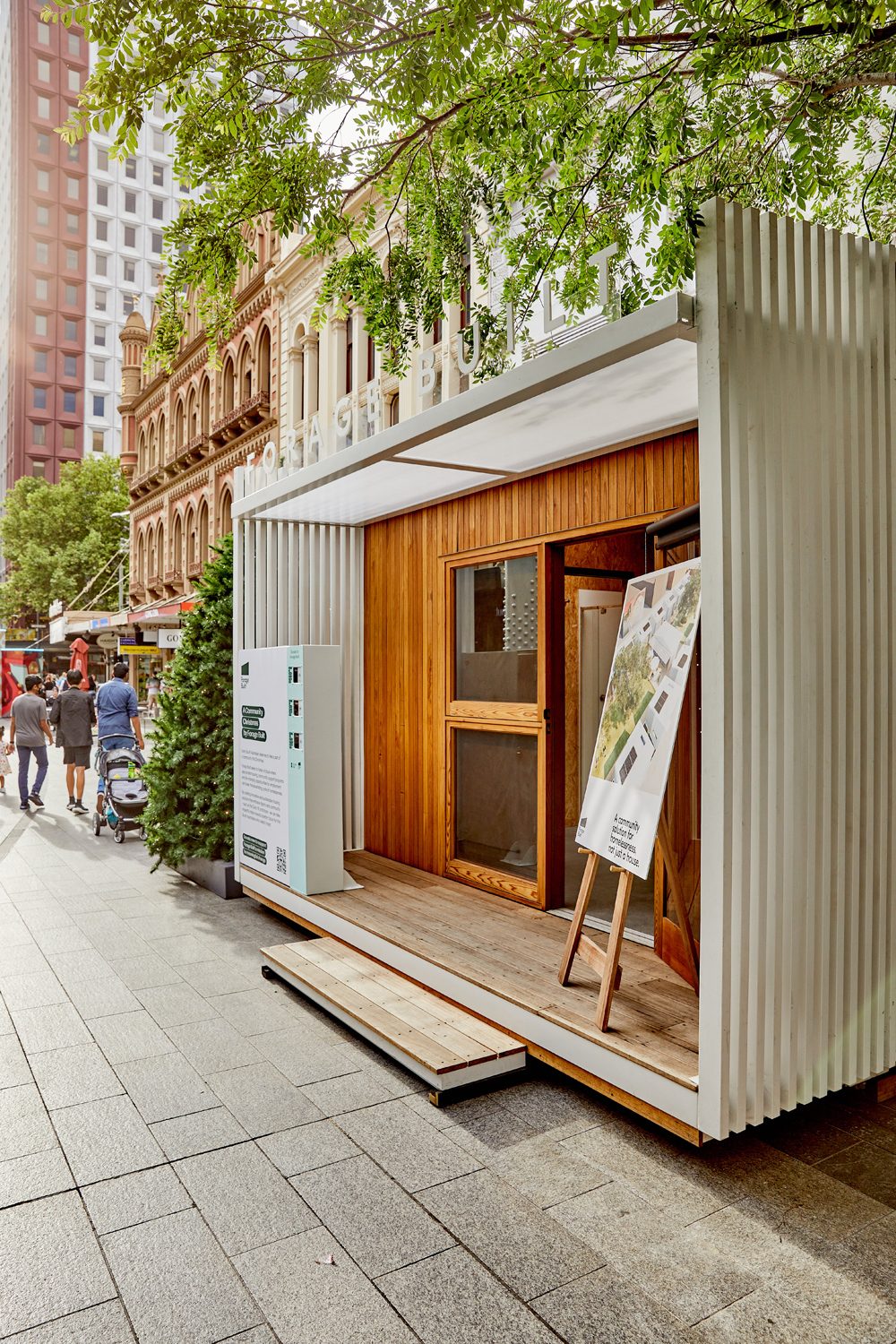 A community solution to homelessness
For the month of December, Rundle Mall will be home to The Calyx Project's Calyx-16 prototype, with Forage Built partnering with the Mall as this year's exclusive Christmas Community Partner.
The display provides a platform to raise awareness and drive donations to support the project, aiming to provide innovative housing solutions for the homeless with a community focus.
Studio Nine Architects are proud major sponsors of The Calyx Project by Forage Built — providing meaningful change to the problem of homelessness through an innovative, sustainable and integrated housing solution.

Forage Built is a social enterprise and partnership between S9 Director Andrew Steele, Forage Supply Co founders Scott Rogasch and Justin Westhoff, Zoe Steele of Tandem Building Group and Tim Pearce of Frame Creative. The group came together to create a new approach to breaking the cycle of homelessness.
With a current shortage of affordable housing for people experiencing homelessness in Australia, The Calyx Project aims to combat this issue by creating villages where people in need can find safe accommodation and a sense of community.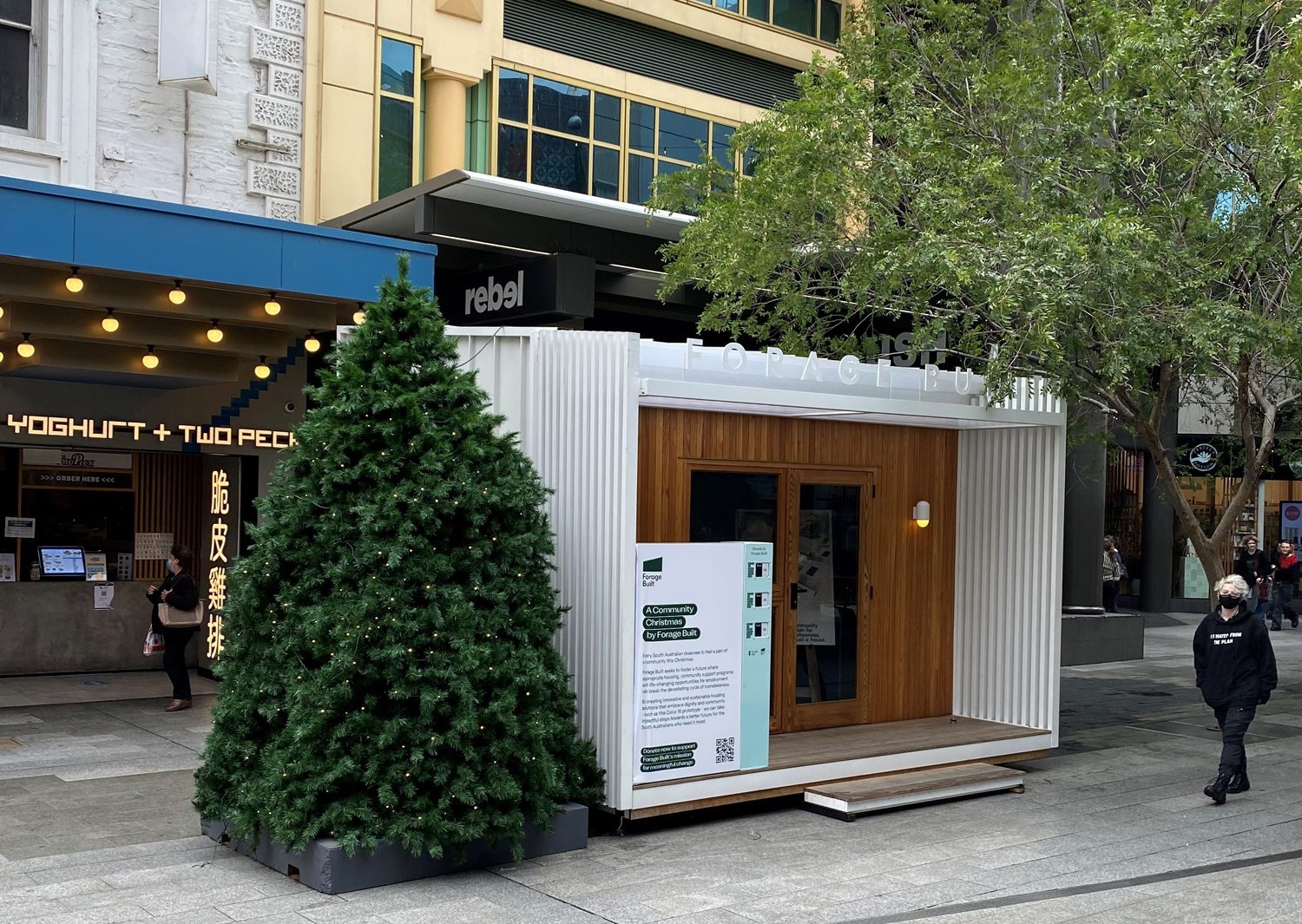 The solution begins with the design of the Calyx-16 — A 16sqm, safe, affordable, modular, transportable, energy efficient and eco-friendly dwelling