We are happy to announce that long-standing team member Aaron Schintler has been promoted to Senior Associate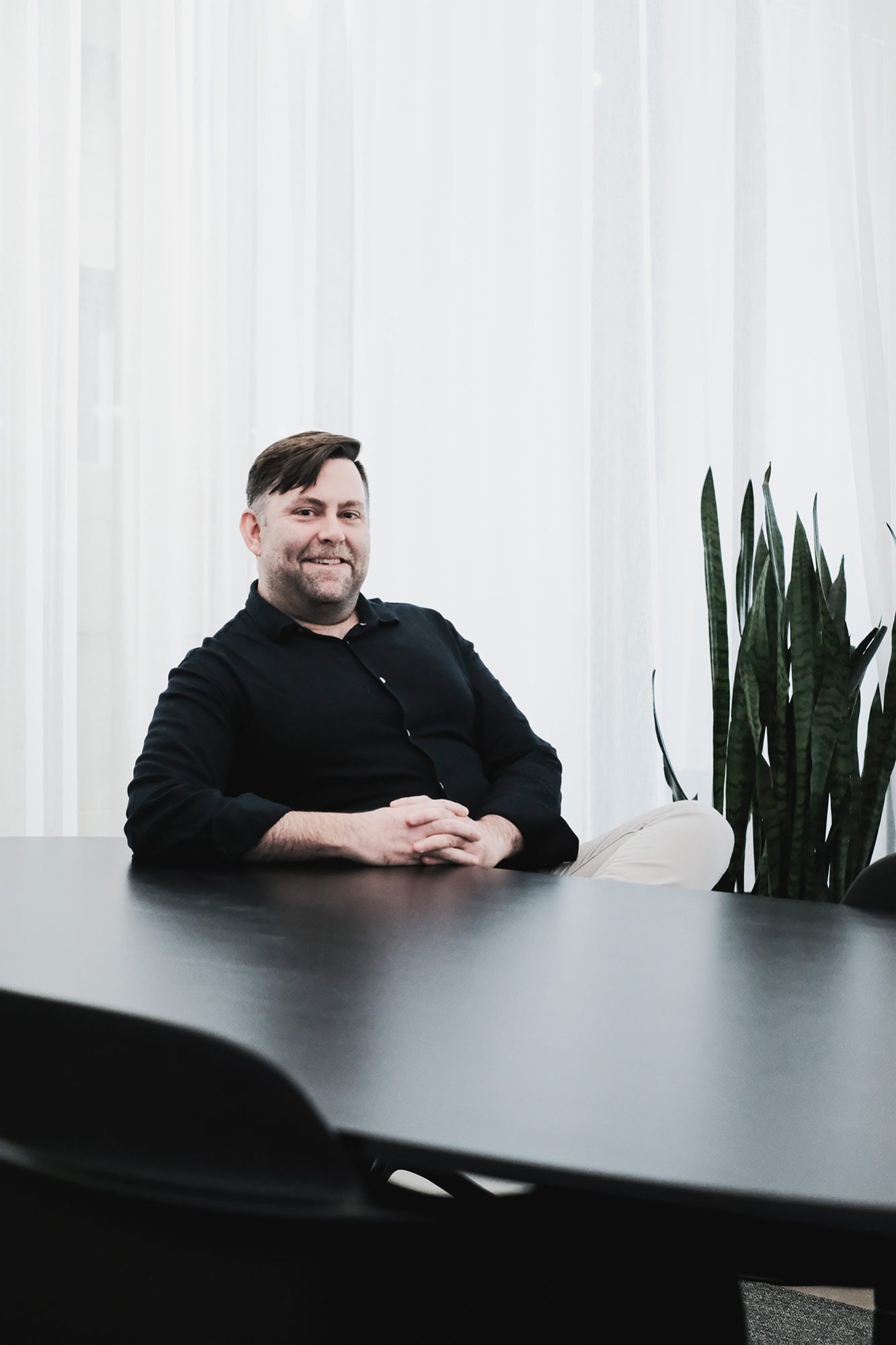 Aaron joined the studio 13 years ago and quickly became an integral part of the team. Continuously going over and above, his level of dedication to not only project work but to the betterment of the studio has seen him work on numerous significant projects and play a key role in strengthening our systems and adoption of new technologies.
Aaron had his head in the industry from a young age and began his career in the steel industry as an estimator and then detailer, before moving to an industrial design and construct company. "That was my first taste of working on large-scale commercial projects, and when I first started to dabble with technology. I learned a lot about commercial decision-making in areas like efficiency in design and construction and budgeting — all the key aspects of the design industry and commercial viability".
Following the GFC, Aaron moved into the architectural industry where he worked on predominantly multi-residential projects before finding his way to S9.

Transparent

"Diversity was really important to me — I wanted to work on different projects and gain new experience. From the get-go S9 gave me the opportunity to really carve my own path — from the kind of projects I worked on to the system improvements I put forward."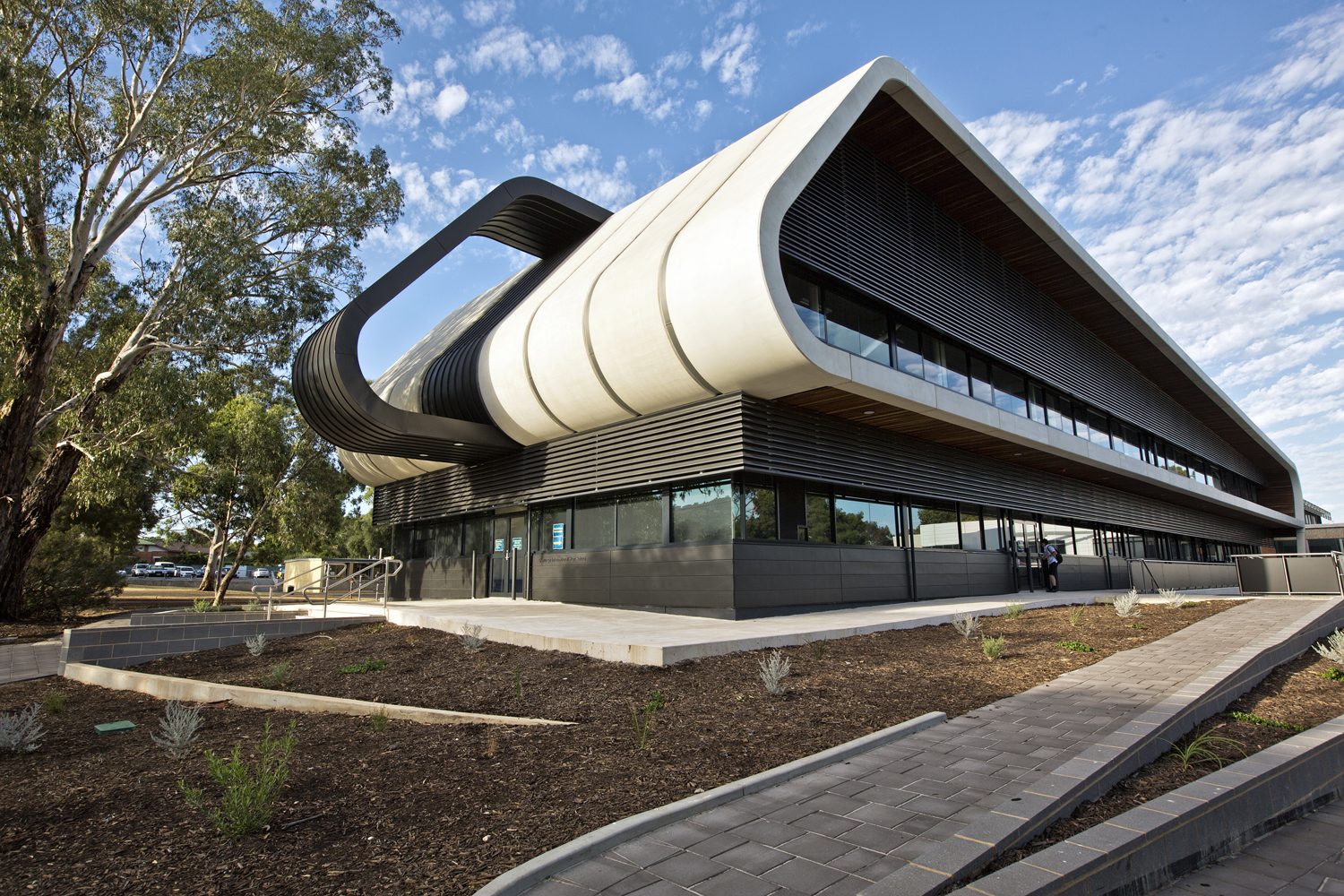 "When the Glenunga International High School Learning Hub project came into the studio I stuck my hand up to work on it straight away — and I wanted it be our first project documented in Revit." At the time the studio was working in AutoCAD and Revit wasn't yet widely used. "It was a tricky project, a simple design with complex geometry and I knew being able to communicate the design in 3D would be beneficial. I gave myself the challenge and jumped in the deep end."
The project became the catalyst to train staff and roll-out Revit as the primary documentation software throughout the studio. "It was a massive challenge and a big shift for the studio. From the start we've had robust systems in place and consistently develop and improve the way we use the program. We weren't necessarily early adopters, but we've always been all in and wanting to do things properly."

Transparent

Having worked on some of the studio's major projects, Aaron notes the most rewarding and memorable ones have always been the most technical and challenging.  "Anything that pushes you to the edge is a good thing."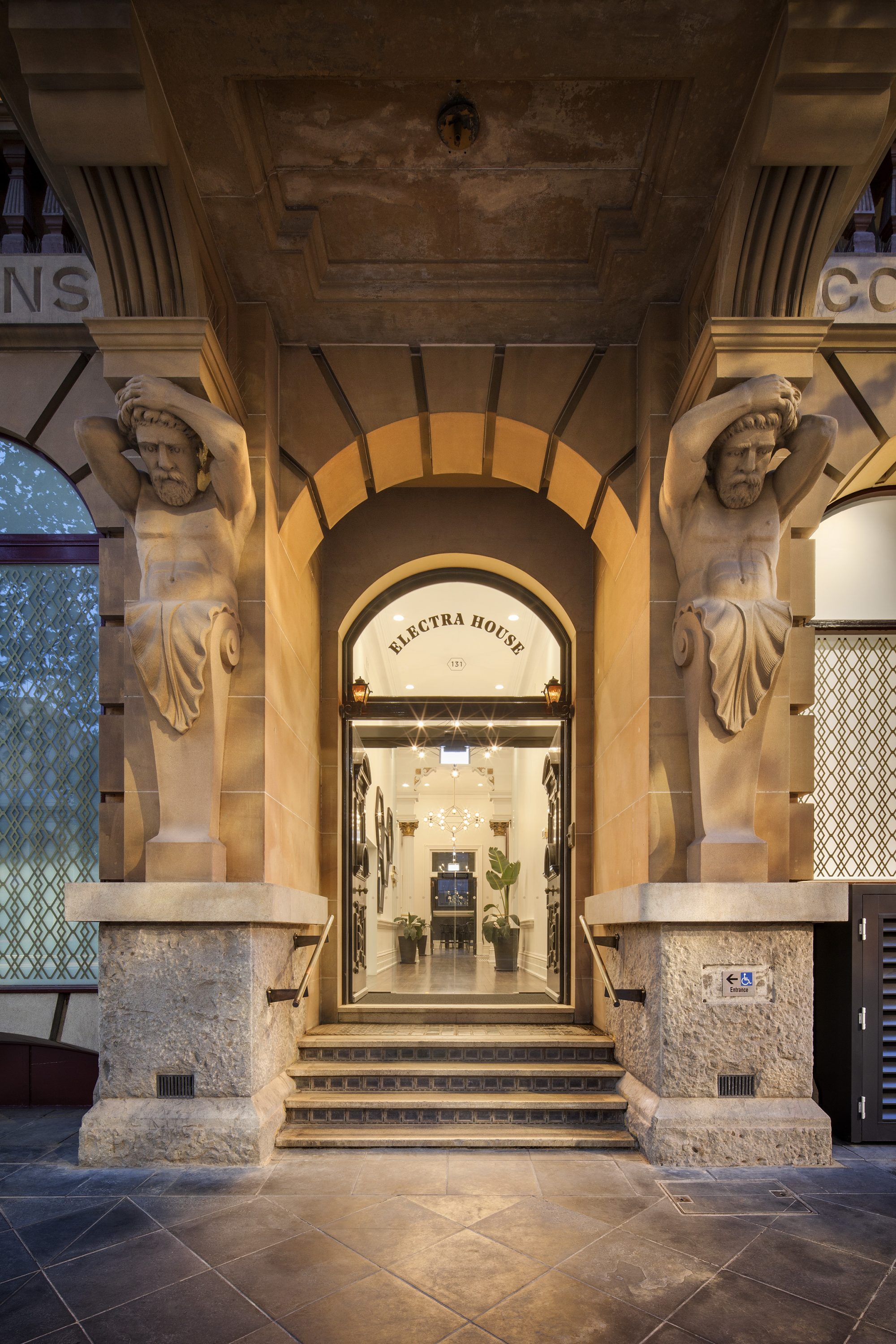 "Glenunga was challenging from a software perspective; Electra House being a derelict building that was being repurposed into a hospitality venue was highly complex and technical; Central Oval as my first real community project had the complexity of multiple user group involvement; and Marion Hotel was heavily staged to allow the hotel to remain operational while also working with different building classifications and an existing building where we reprogrammed the internal spaces."

Now as BIM Manager on the Coopers Brewery Visitors Centre, Aaron manages a large consultant team including brewing and distilling specialist consultants based interstate and overseas. "We're delivering the project through a challenging time for the industry and the industrial uses within the building present a number of design challenges."
Appealing to his technical mind, Aaron has played a key role in our product development projects, detailing and testing the NINELINE series and creating a suite of Revit 3D modelling families for the commercial use of recoverable and reusable sustainable framing system XFrame.
"It goes back to being a kid and wanting to understand how things work — asking what does it need to do from a performance perspective and then understanding what a designer needs."
As one of our longest-standing team members, Aaron has experienced many of the studio's key milestones. "I've seen the studio grow in size, changes in Directors, and the growth of the leadership team as a whole — which has been great to be a part of."
As the studio's first BIM Manager, Aaron has navigated S9 through changes in technology, improving our efficiency, office standards and Quality Assurance. Promoted to Associate in 2017 and now Senior Associate, he's a key leader in the studio.
"As a studio we always have the potential to do better, and I have always wanted to play a role in unlocking that potential. Being in a position to have more involvement with the future direction of the organisation is empowering. My appointment to Senior Associate is a recognition of my commitment to S9 and I'm excited to continue to work as a collective to produce even better outcomes."