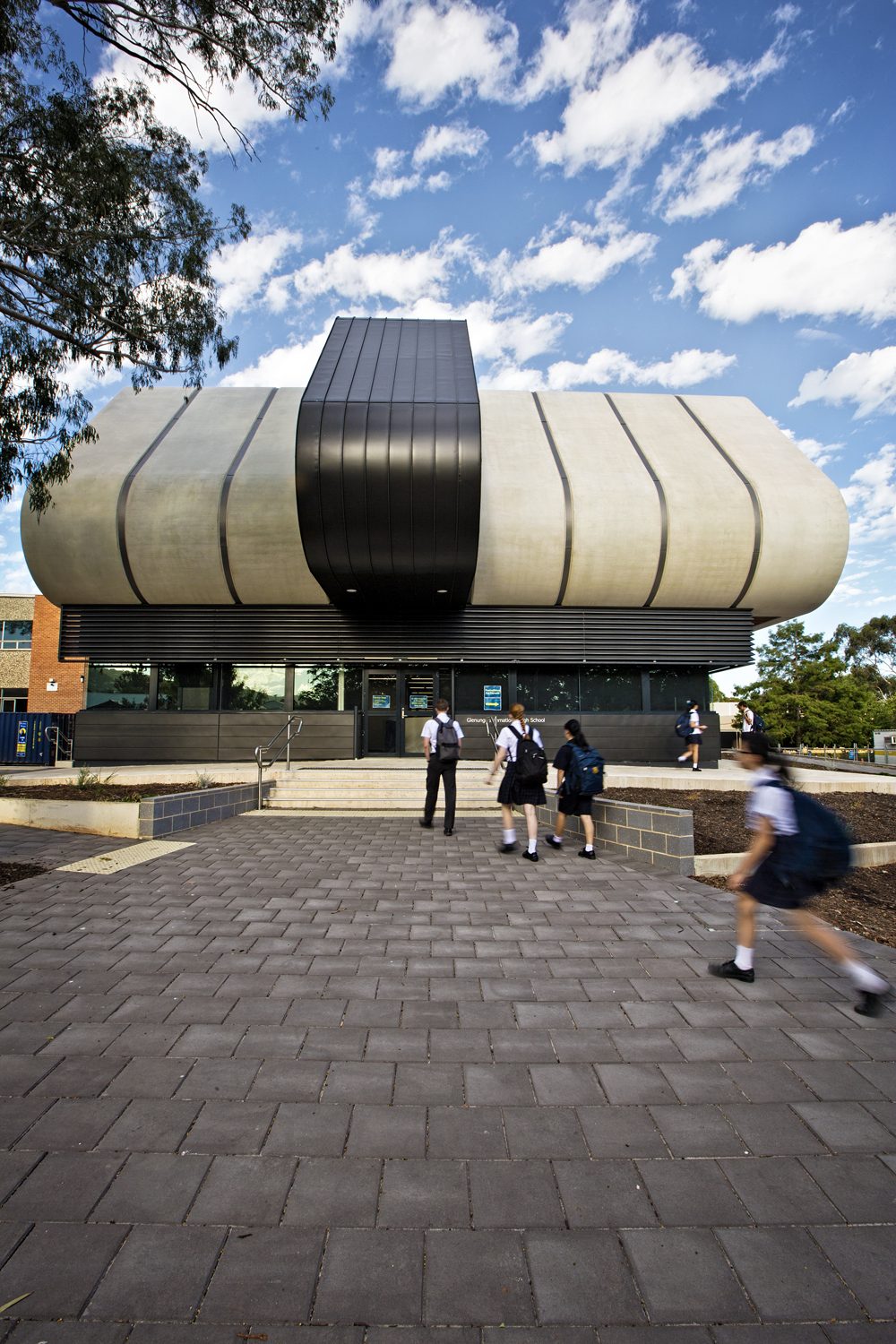 A proud representation of the progressive and sophisticated nature of the school, Studio Nine delivered a multi-disciplinary facility
The school required a partner who could understand the whole school offering and help refine the brand. Beginning with a master plan and stakeholder consultation, Studio Nine worked with the wider school community, including its old scholars, to enable the school's core cultural identity to be focused on and amplified.
Ultimately, an unrealised branding opportunity was identified in the acclaimed International Baccalaureate Program and new ways were found to promote this prestigious distinction in local, state wide and international market places.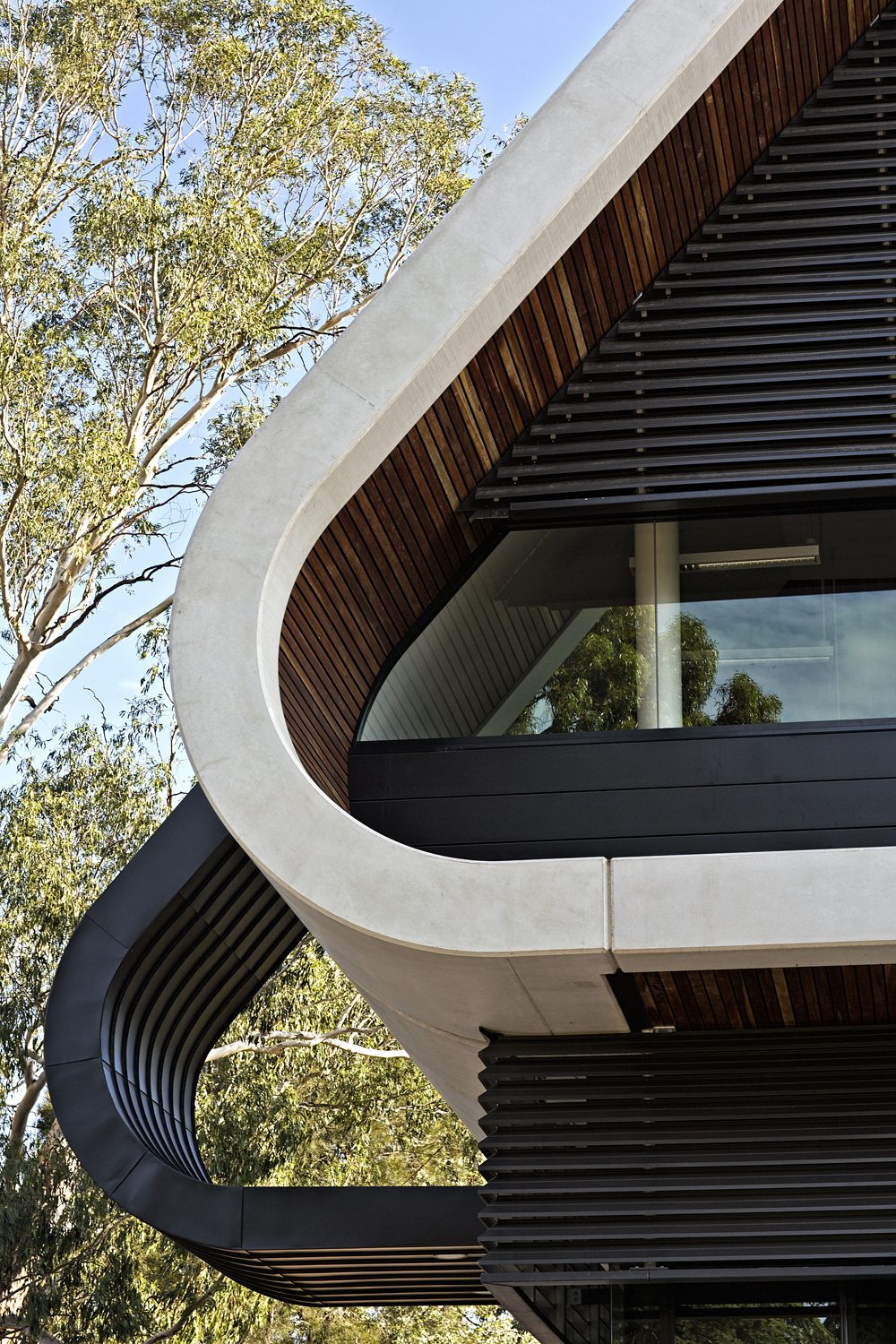 Teaching spaces include seven general learning areas, tutorial rooms, an international students suite, quiet spaces, meeting rooms, as well as appropriate support spaces.
The north facing, unique and iconic building form reflects the vision and aspirations of the school community in promoting and displaying an excellence in an International Standard of Education to both a Local and International Student Base.
The Learning Hubs functions include a Resource Centre, Reception, Administration and associated support facilities, housing multiple teaching spaces with varying multi-functional qualities that facilitate instantaneous change.
As part of the new building delivery, the existing functions within the school required extensive rationalisation and upgrading. Most of the existing facets of the school were overhauled, including drama, music, science, art, staff facilities, GLA's, resource centre, sports centre, counselling areas and the like.
Since completion, enrolments and demand excessively exceeded the available positions, increasing from 1,200 to 1,726 students over the life of the project.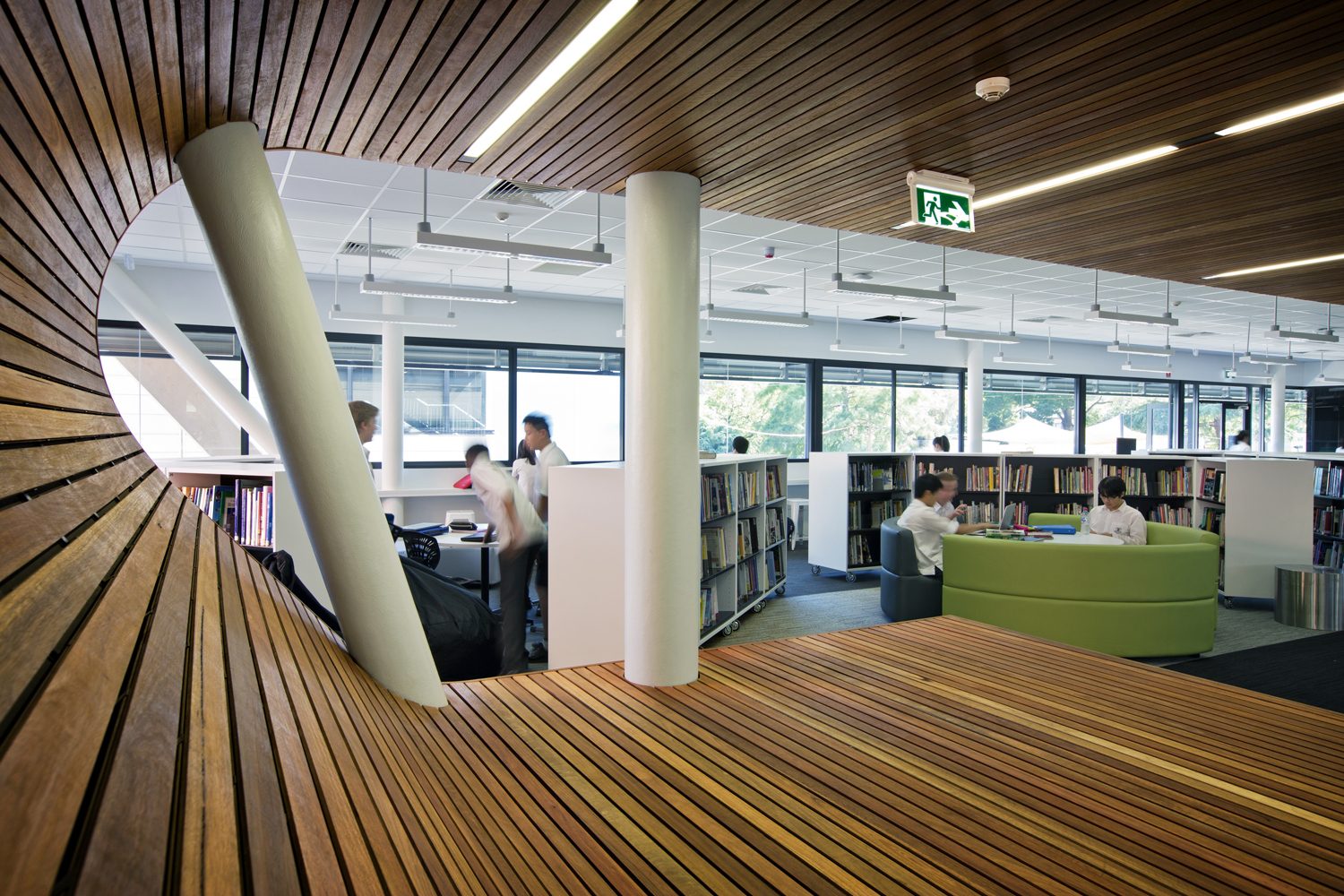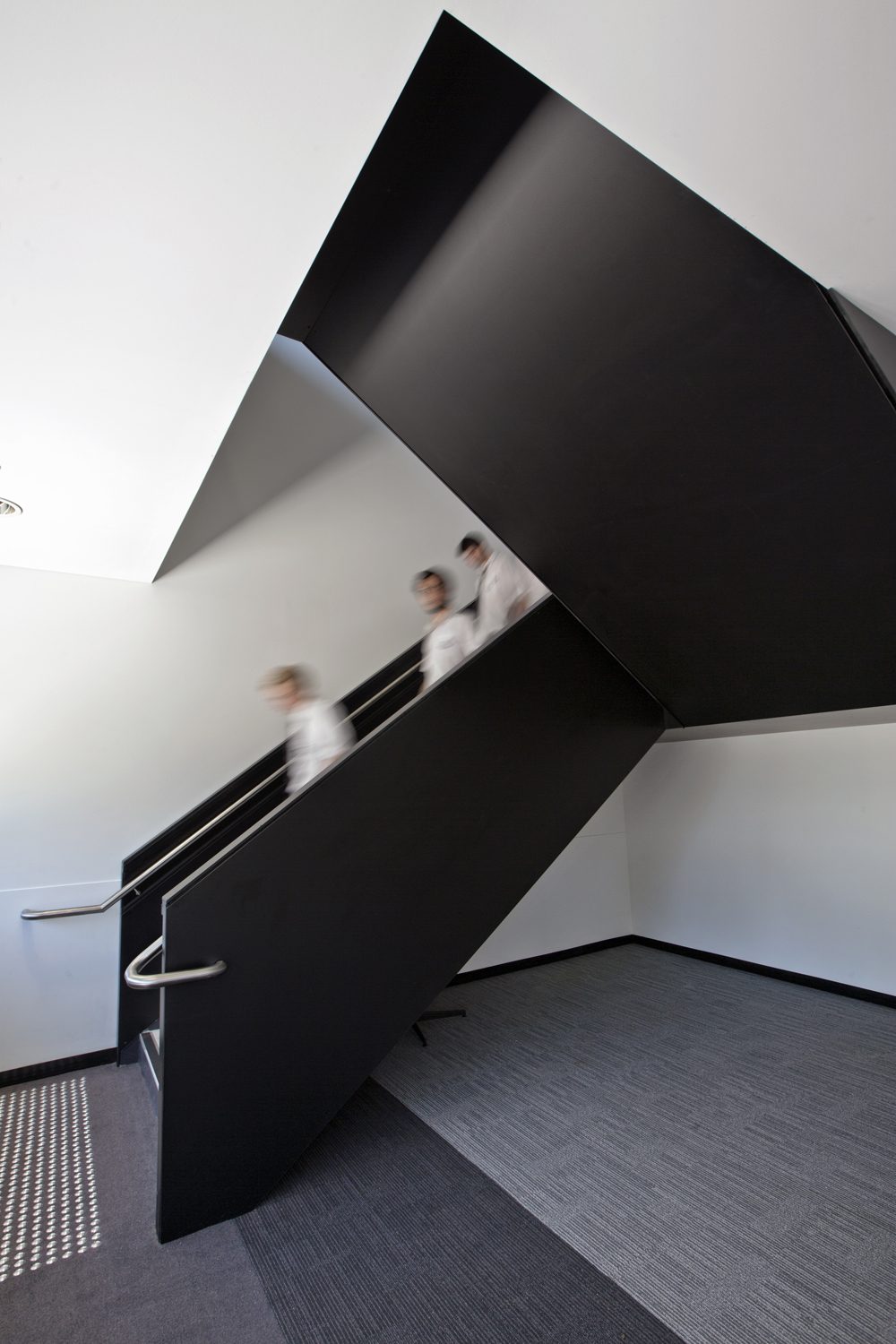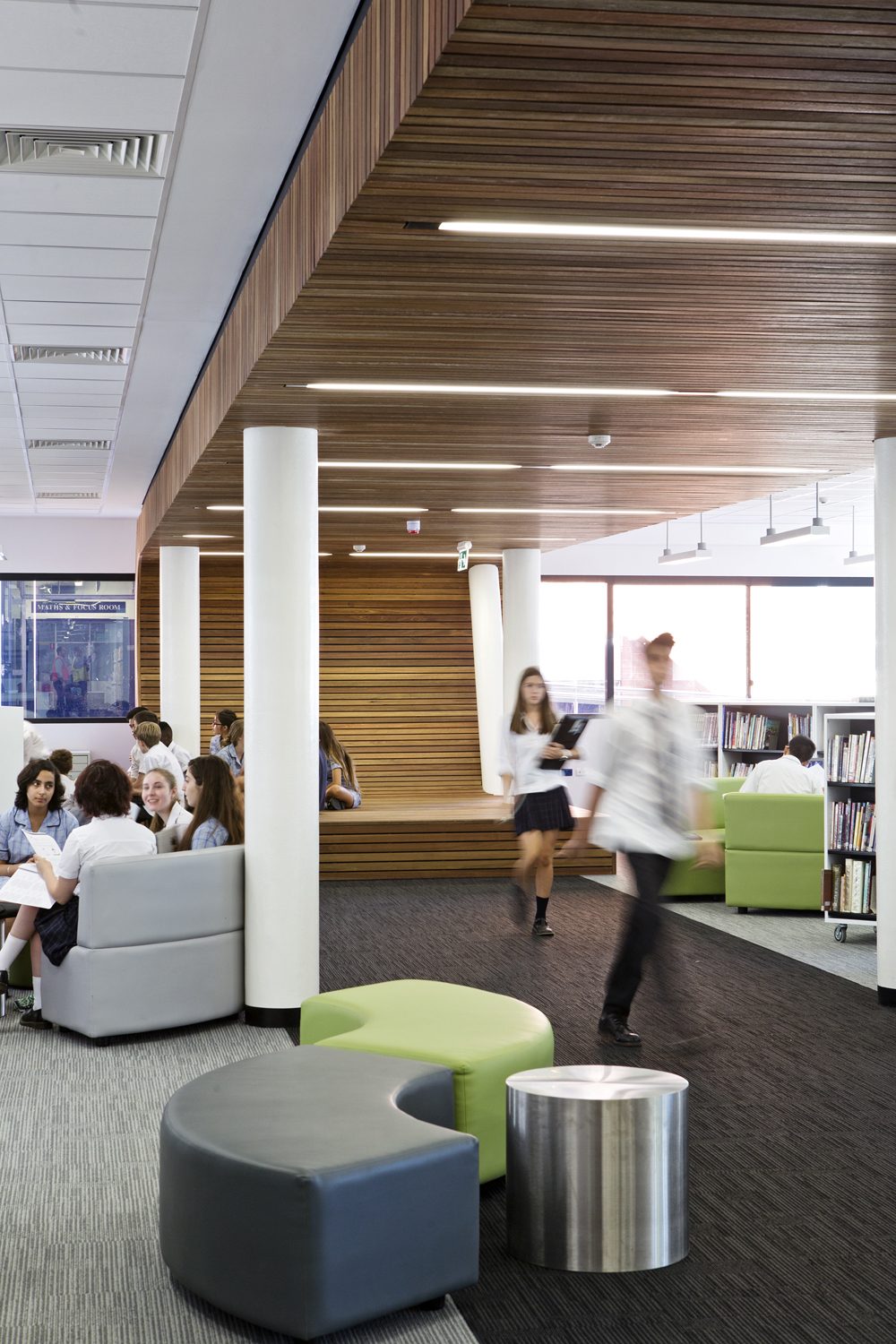 Civic Trust Awards 2014
Winner Urban Category
Civic Trust Awards 2014
Winner People's Choice Awards