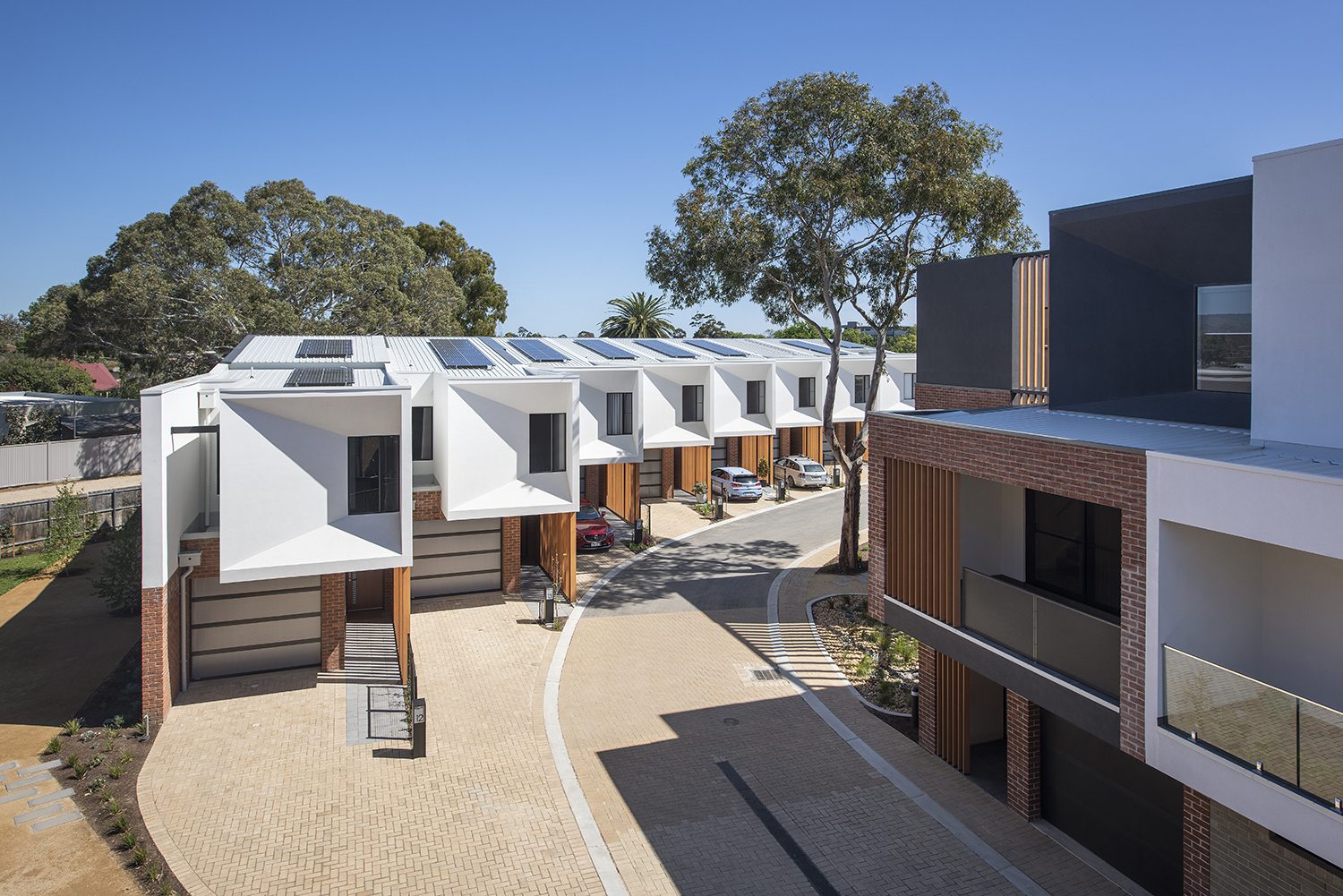 We are proud to announce Third Avenue was awarded the Best Medium Density Development at this year's Urban Development Institute of Australia SA Awards for Excellence!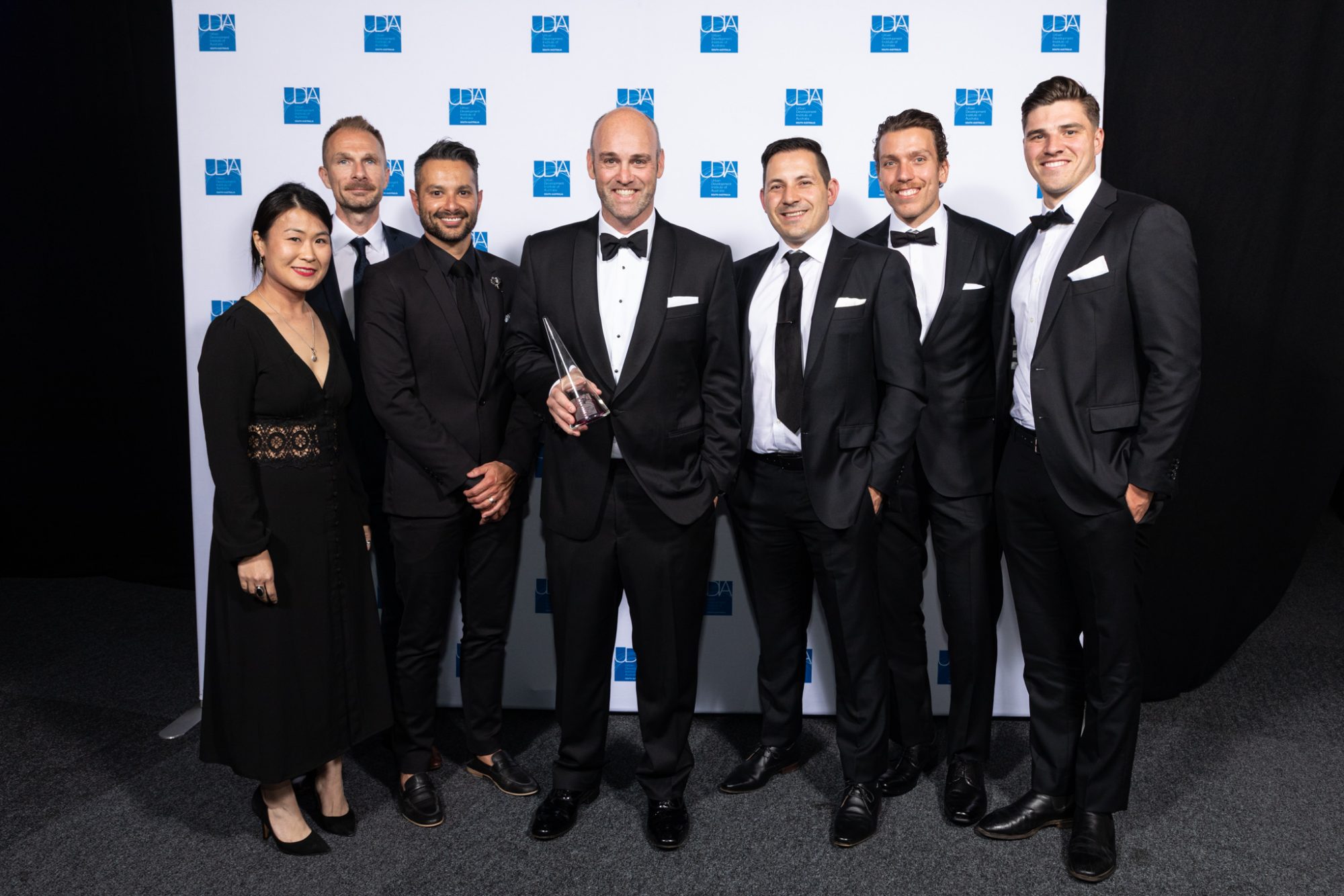 Both private and public sector developments were recognised for being the best in the state, and the night was also a celebration and recognition of individuals and companies for their contributions to excellence in urban development.
A huge congratulations to our client Arcadian Property, Builder Centina and a very special mention to the S9 team Rimas Kaminskas, Rimas Kaminskas, Marcia Liew, Rimas Kaminskas, Nick Gelekis, Danny Sarich & Keith Dougal on a well deserved win.
The development which was completed in August this year, consists of 27 townhouses. Site restraints, with multiple external and internal issues, were overcome through the meticulous design of four bespoke, two and three storey homes that reference the context of the site through considered resolution of scale, form and mass.
The family of buildings are complementary yet distinct, with this own sense of identity and place — each offering a different form of living to attract a range of residents to the development. A common narrative exists across the offerings, revolving around the framing of views out, borrowed and shared amenity, the linking of spaces through open voids and the avoidance of dark areas within the plans.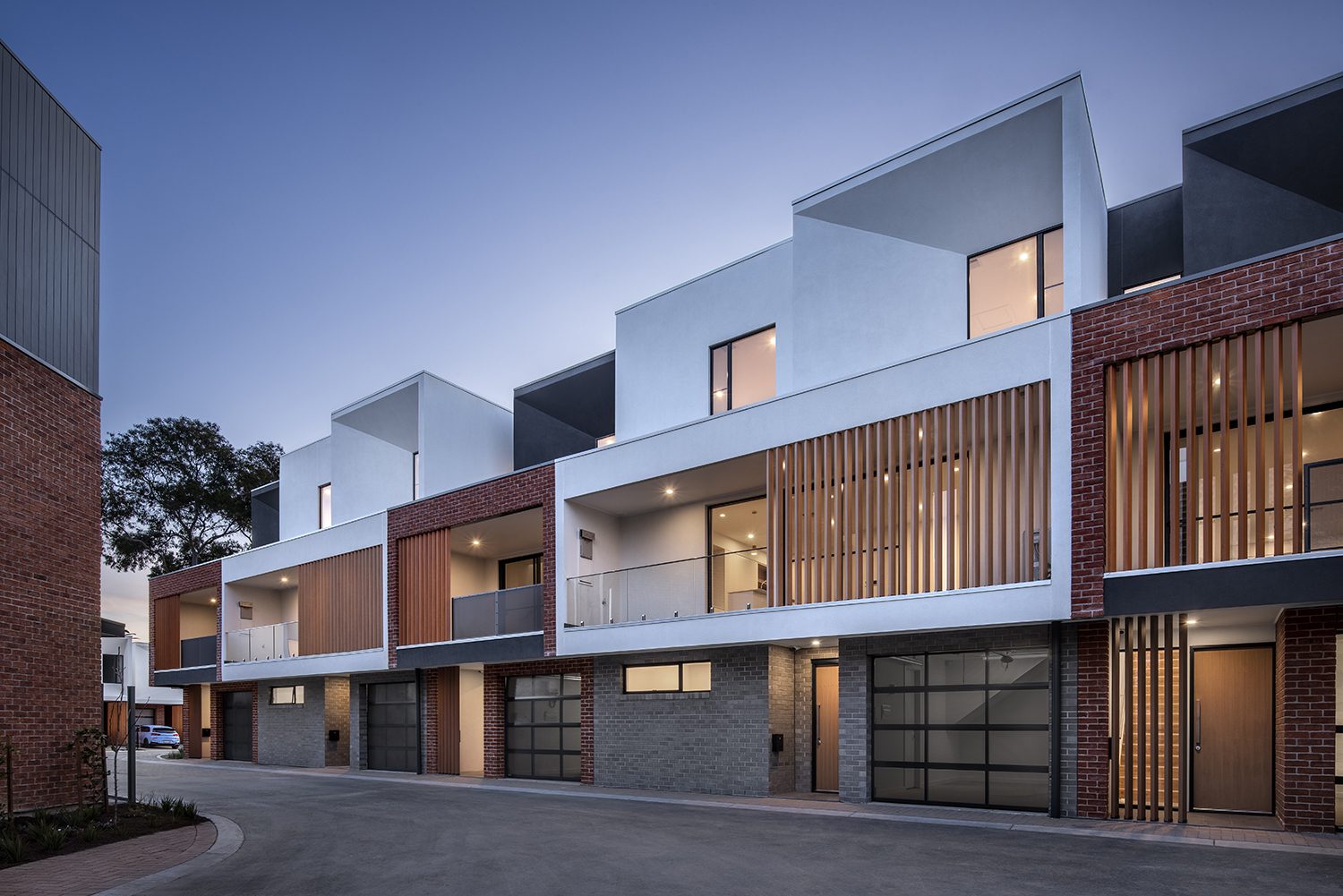 The project sets a new benchmark for what can be achieved within a contextually varied and geometrically challenging site, to deliver mediated density that realises both the design and commercial vision.
"Third Avenue is a great example of what medium density could look like going forward in Adelaide, where Client, Architect and Builder work together to execute the vision from concept to completion. The win is great recognition for the last 3 years' worth of work, well done team!"
— Project Director, Andrew Steele