Our Client SkyCity Adelaide has announced a key pillar of its $330 million transformation — unveiling our design of The District at SkyCity. Located on Level 1 of the Adelaide Casino, the $7M redevelopment realises a historic partnership with craft brewer Pirate Life, featuring Australia's first fully functional microbrewery within a casino.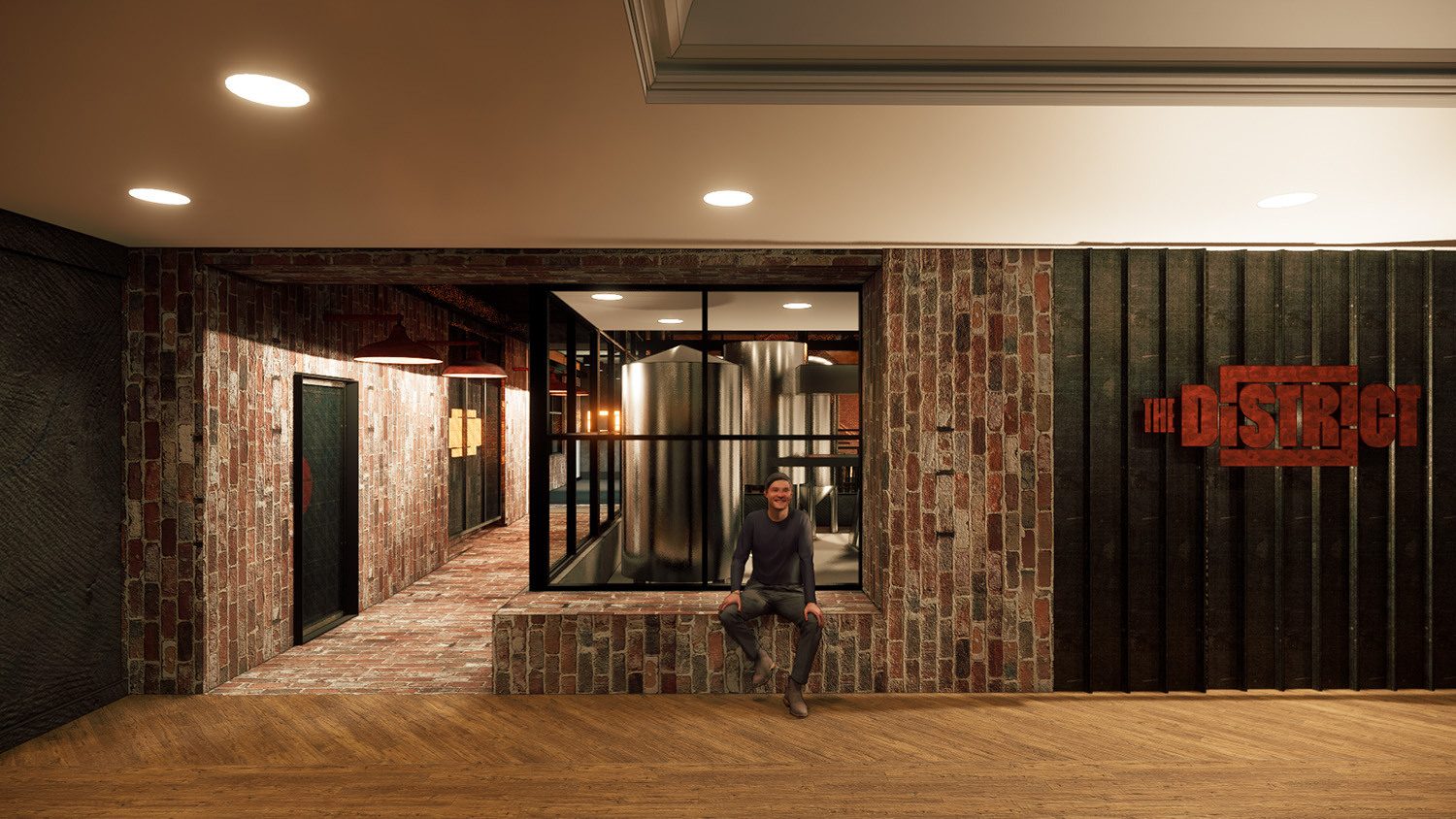 SkyCity Adelaide General Manager, David Christian, said: "The District at SkyCity, featuring the dynamic Pirate Life team, is the final piece of the puzzle at SkyCity Adelaide; creating a vibrant live entertainment space on Level 1 in the current heritage building."
"It's unbelievable for Pirate Life to have this opportunity... and being able to partner with Adelaide's most pre-eminent establishment is something we are really, really proud of", said Pirate Life co-founder Michael Cameron. "We look forward to sharing the Pirate Life experience with more South Australian, as well as tourists visiting the state", he said.
The District at SkyCity will feature a mezzanine level, allowing increased capacity for live entertainment, where customers can enjoy tailor made Pirate Life beers.
This is an exciting project for Studio Nine, in particular the project team Andrew Steele, Jaana Bithell, Michael Diakomichalis, Mandy Goehr and Ida Khou. Construction is currently being undertaken by SHAPE and is due for completion in October 2020.
To read more about our latest hospitality project, click here.
The story featured in today's Advertiser and on Channel 7 Adelaide News last night.