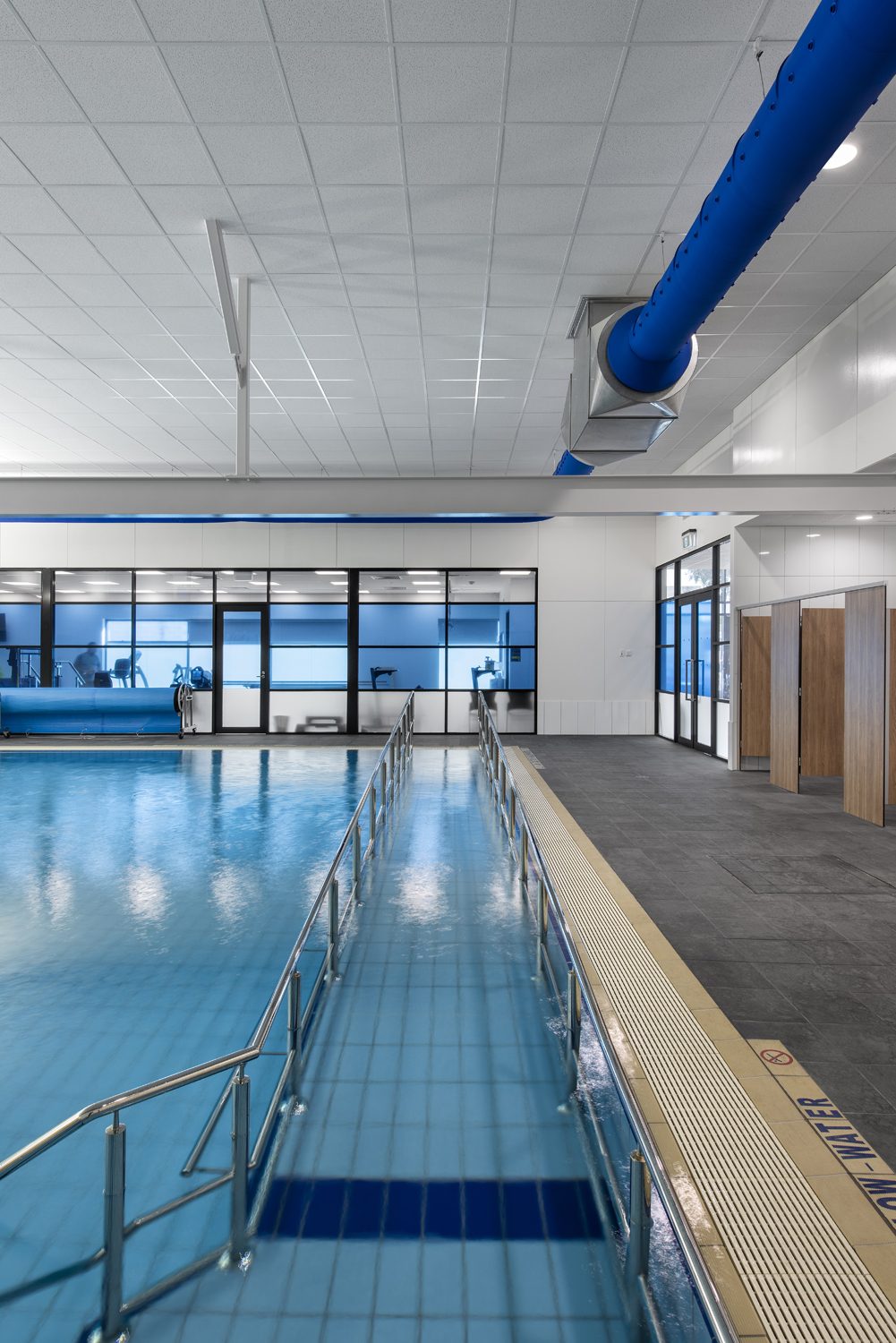 A purpose-built hydrotherapy facility, providing a unique environment for fitness, healing and rehabilitation
The centre includes two large pools, accessible changerooms and amenities, a rehabilitation gym and administration offices, utilised by a number of healthcare partners.
Drawing inspiration from the facilities end users, the canopy form reflects a person's emotional journey through rehabilitation. Responding to the high demand for a specialist facility of this nature to serve the many user and patient requirements, the majority of resources were allocated to the internal spaces. Although simple in its geometric form, there is a complexity within the typology of the building through the incorporation of gantry track systems, ambient temperature control and consideration of the materials within the pool environments.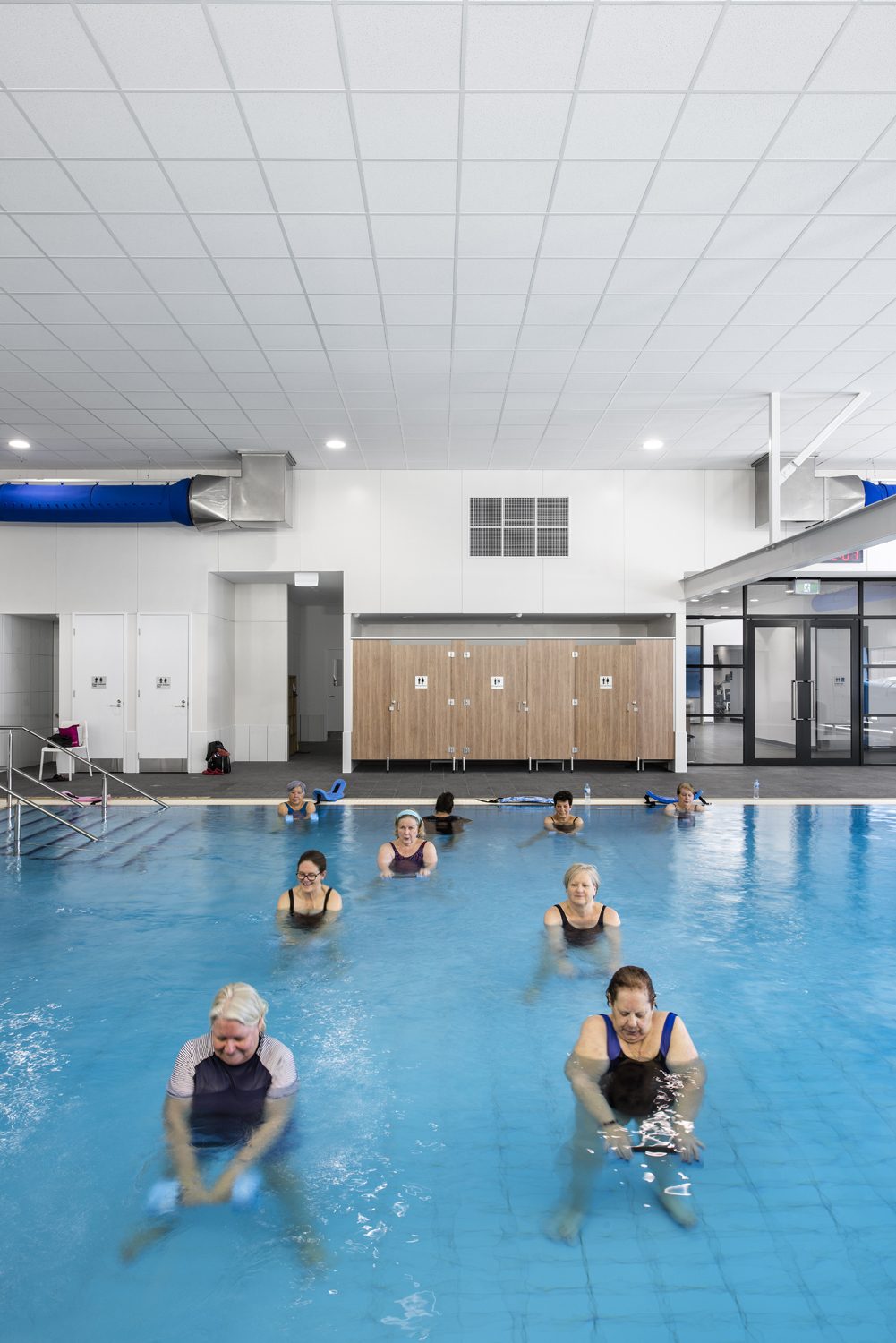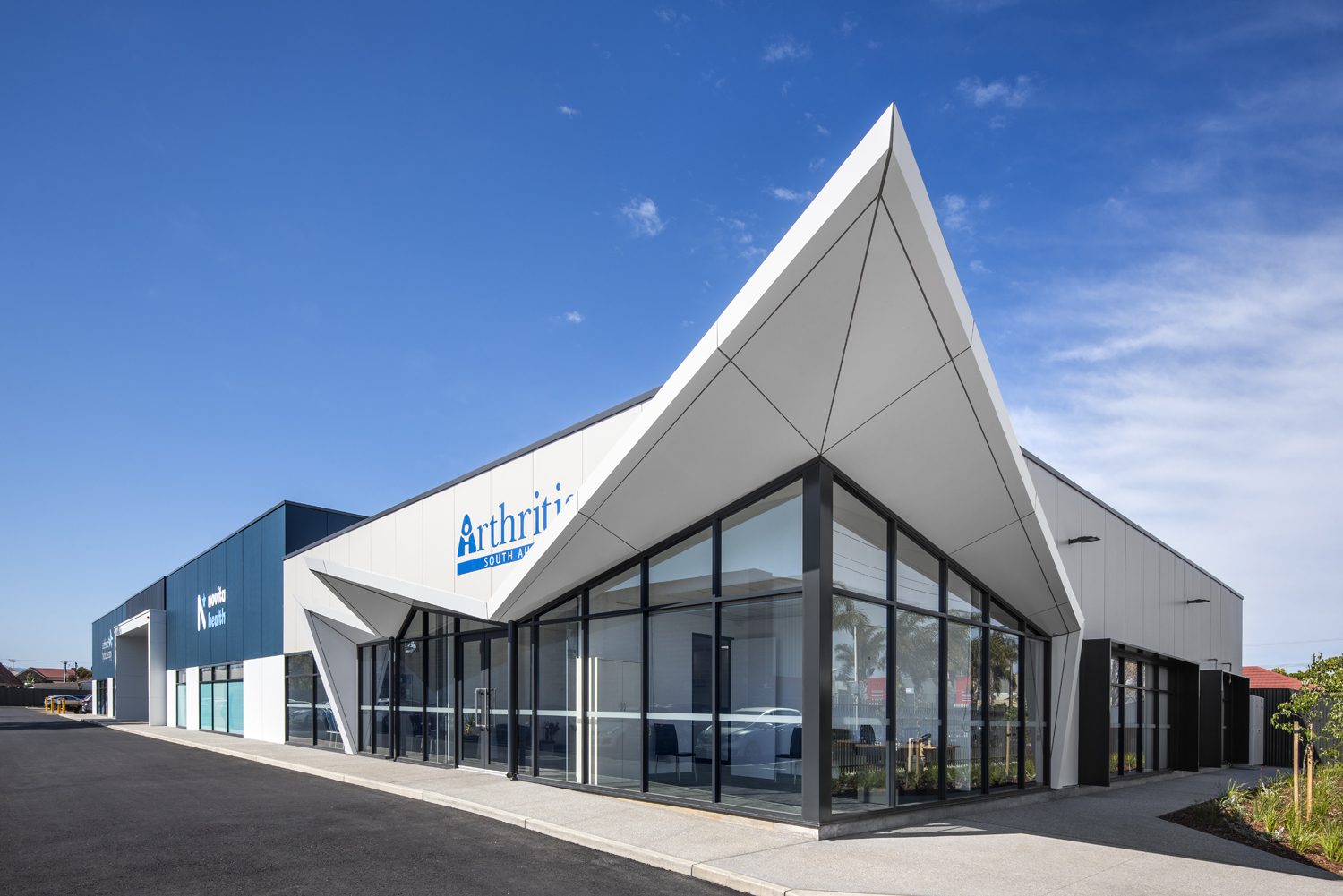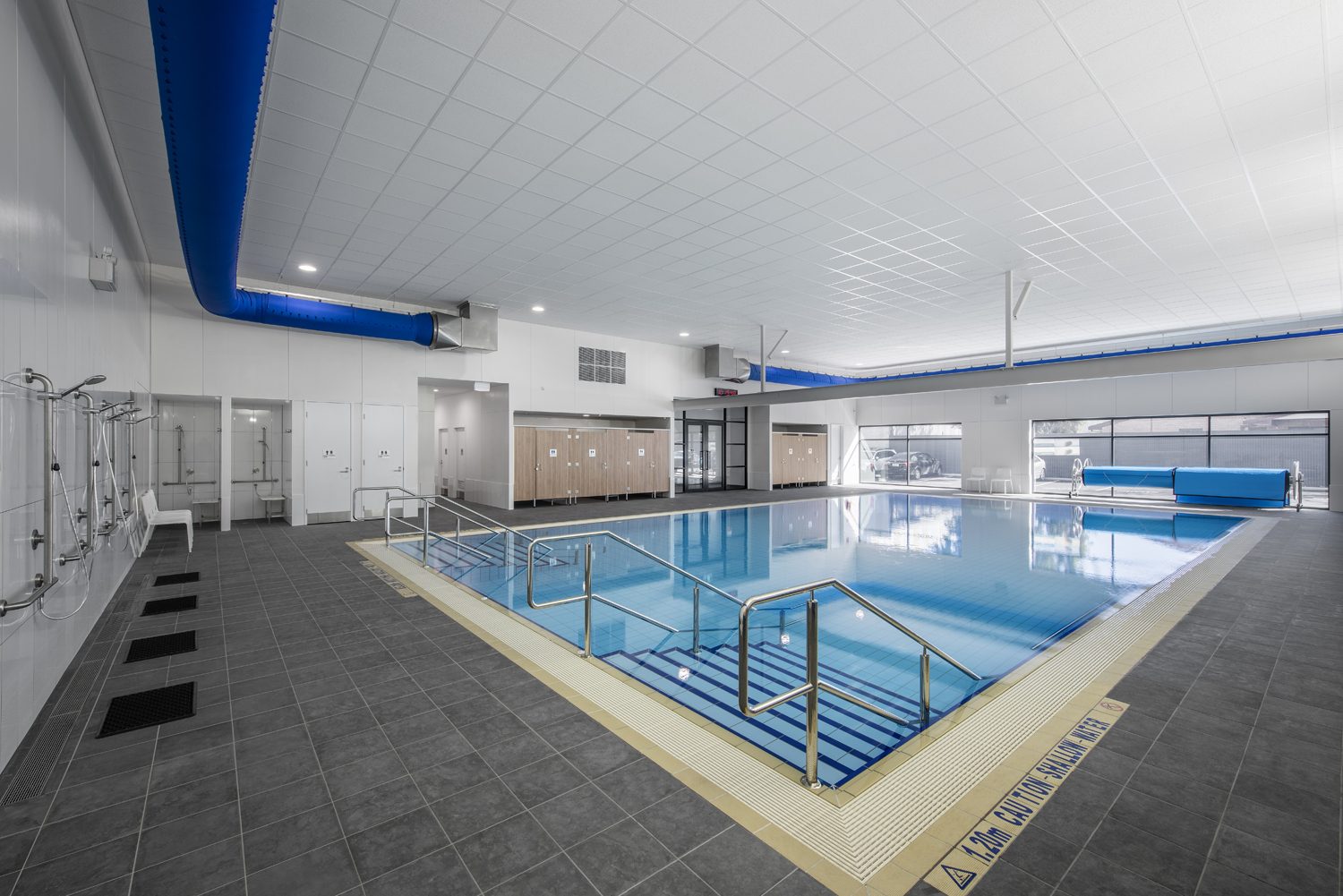 Working with a challenging site within a previously industrial area, special consideration was given to all infrastructure, including services.

Due to the high energy use of running two significant sized pools and associated amenities, 100kW of solar panels were incorporated to assist in the reduction of overall power usage. The cost of these panels was offset by not requiring an onsite transformer, thus providing a medium to long term benefit to the building and our client.