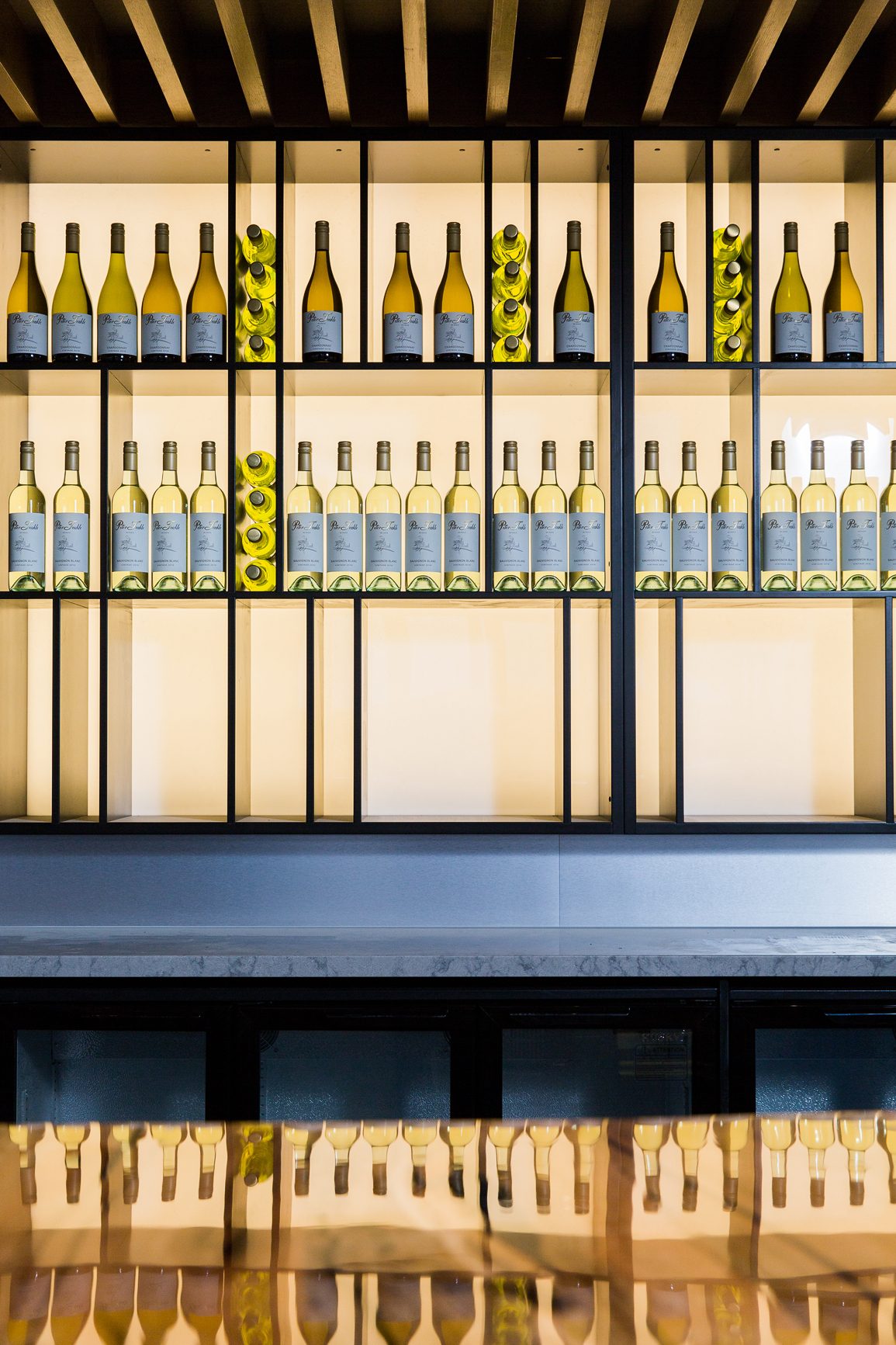 Port Lincoln's award winning dining destination where Eyre Peninsula's finest produce is showcased and enjoyed
Situated amongst the sloping vineyards of Peter Teakle Wines, the brief was to deliver a welcoming and lasting multi-purpose venue and visitor attraction, capturing the commanding viewsacross Boston Bay. A legacy and celebration of Peter Teakle and his family business.
An existing modest building of no architectural merit was redeveloped and transformed. The existing architectural vernacular was adapted through the use of natural and raw materials and elements such as locally sourced handcrafted stone, brick and timber. Reflecting the locality and supporting sustainability, the redevelopment achieves a durable and low maintenance exterior.
A commercial kitchen and bar accommodates varying food and beverage offerings in the form of a café, restaurant, lounge, functions and alfresco dining. The venues footprint is adaptable and versatile, with expanding and dividing elements for small private events through to large and corporate functions, such as weddings. The retail component for "from the land produce" showcases local and Australian products, whilst incorporating a curated display of heritage elements and connection.
The client also required an acoustically treated, no noise or reverberation space to appeal to the sophisticated diner. Multiple entry points and spatial planning were carefully considered to ensure minimal disturbance to varying groups, food service, delivery and workflow.
The venue showcases the wineries various offerings and pays homage to generations of community involvement. It is a landmark hospitality venue, attracting visitors locally, nationally, and globally to Port Lincoln.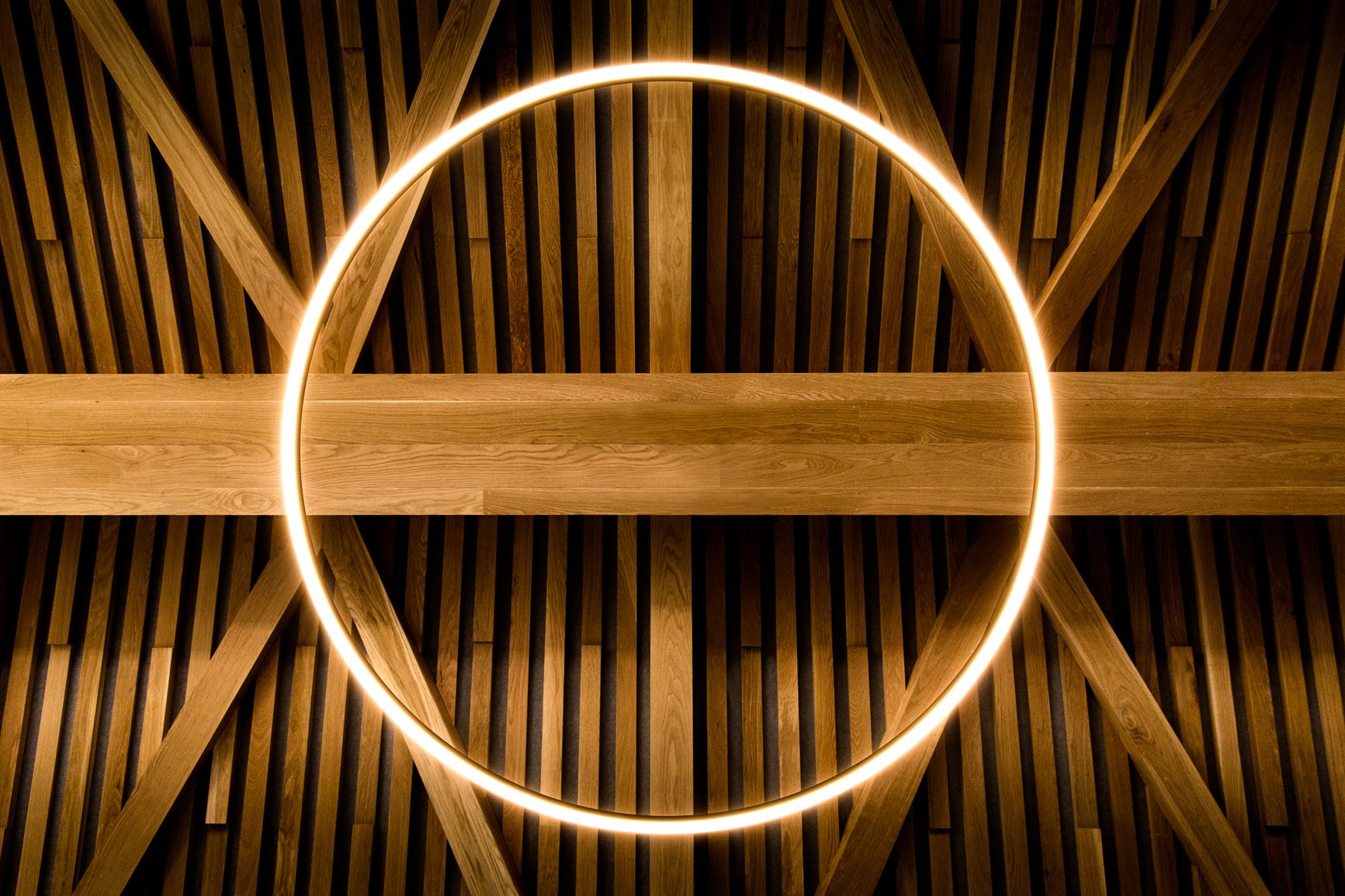 Master Builder SA Awards 2018
Excellence in a Commercial Refurbishment /​ Redevelopment (up to $5M)
Tourism Australia 2020
Australian Good Food Guide Winner