An open plan learning environment with a high focus on acoustics and flexibility, repurposing an existing building that support online learning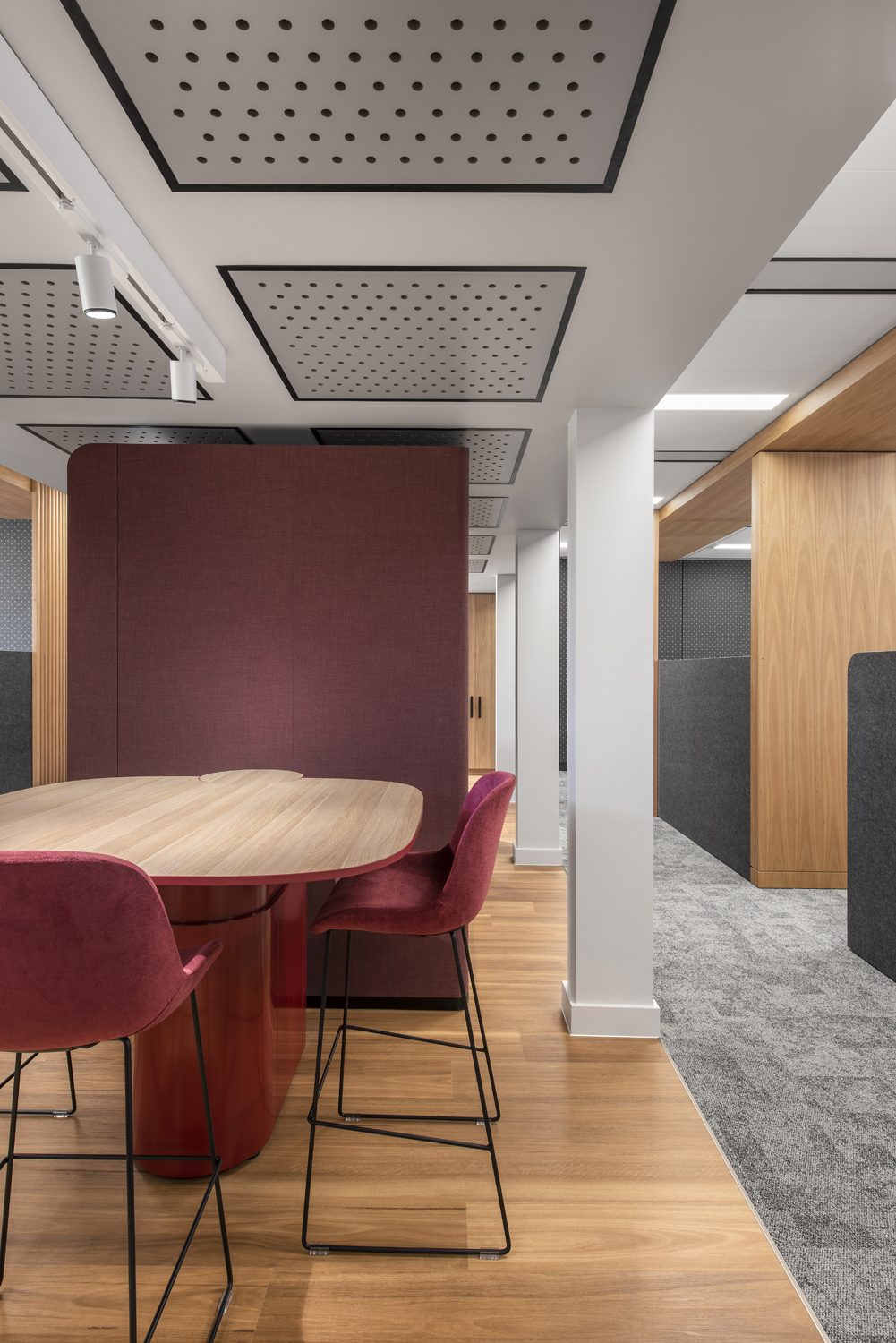 The new interior refurbishment at Open Access College (OAC) embodies practicality, creating an environment that inspires collaboration, adapts to modern teaching needs, and reflects the institution's identity.
OAC provides online learning for students who are remote or cannot integrate into standard learning environments. The brief called for an open-plan environment with a high focus on acoustics and flexibility.
Enabling easier communication between educators and learners, teaching zones utilise open-plan workstations allowing for flexibility and the seamless exchange of ideas, aligning with the dynamic nature of online education.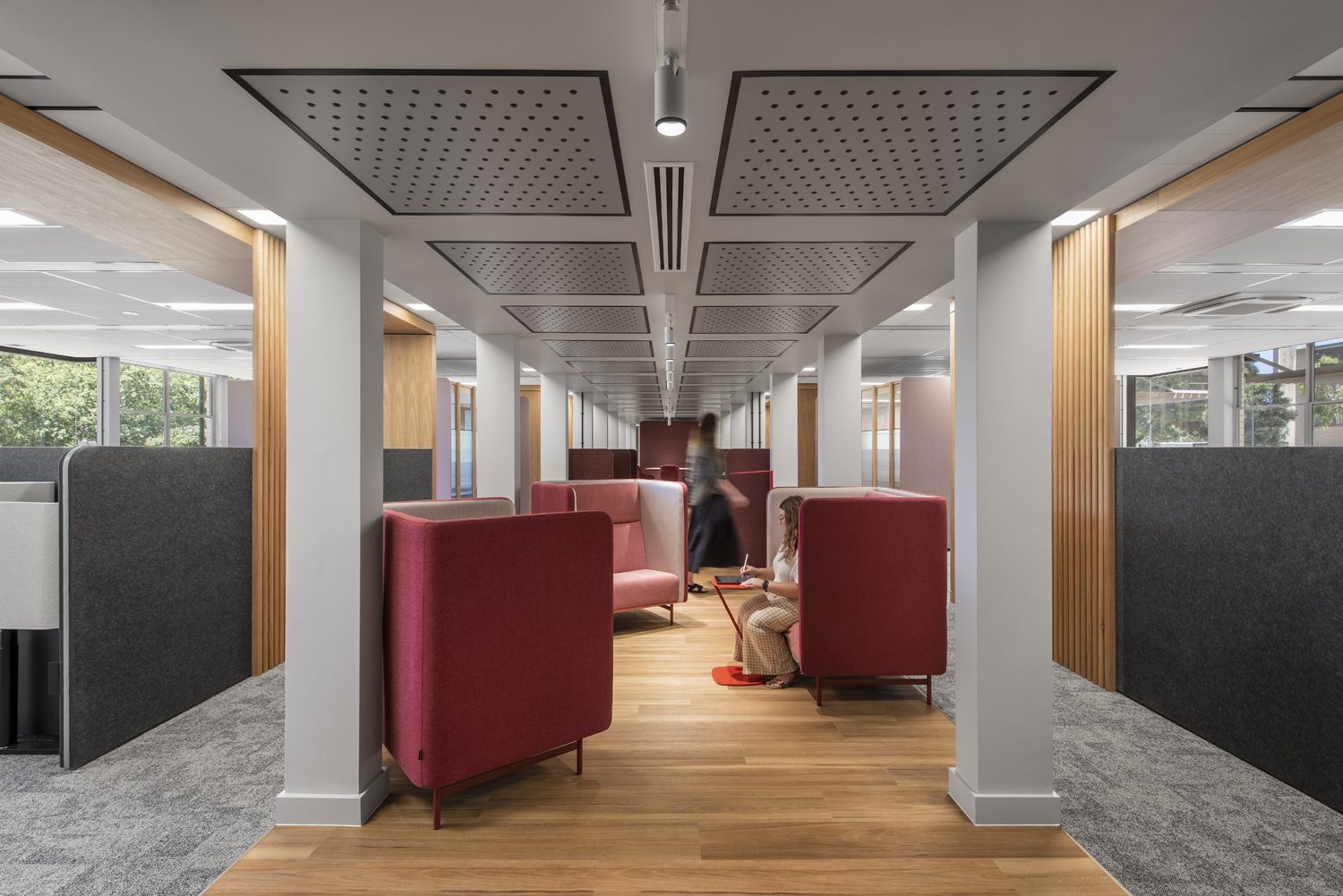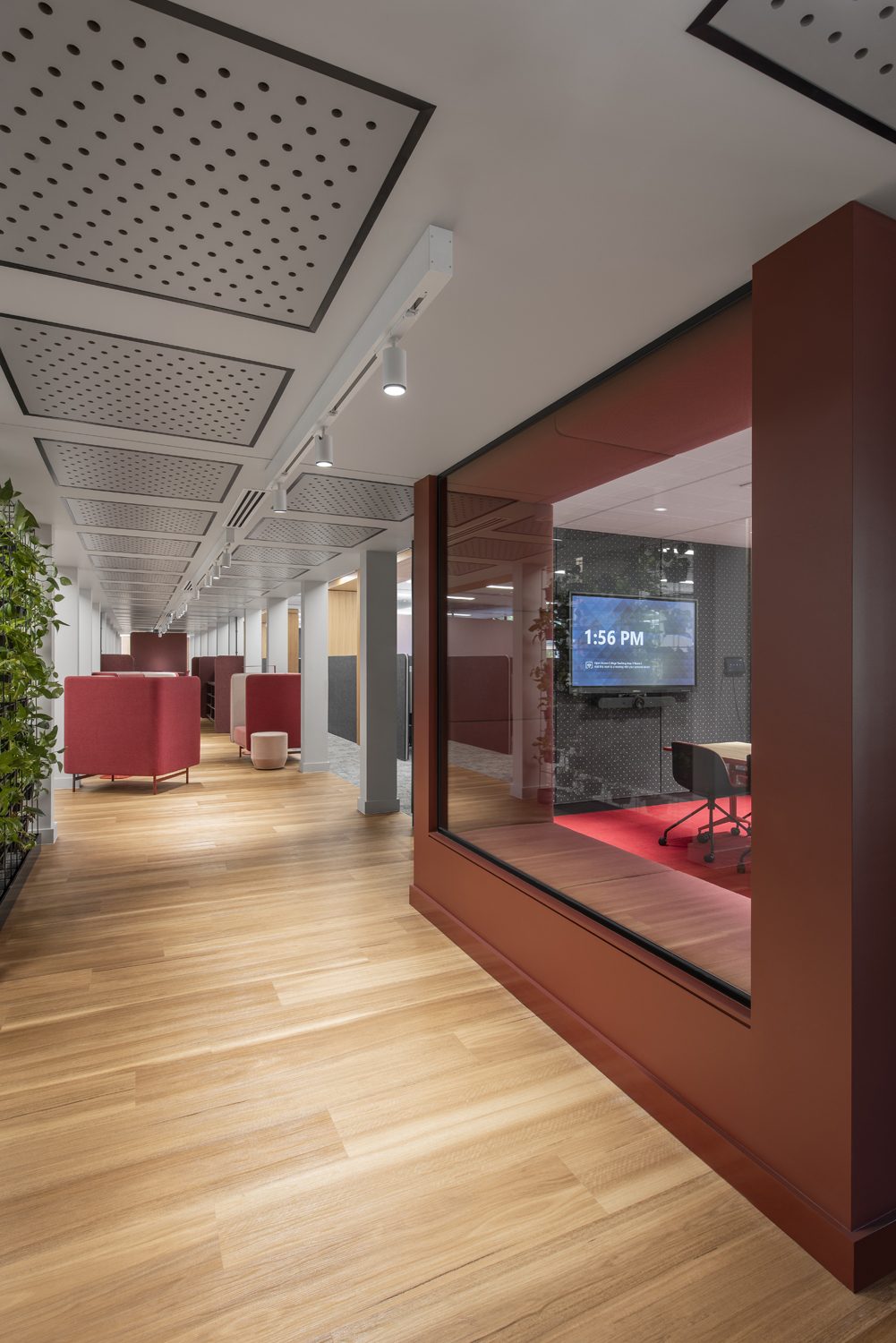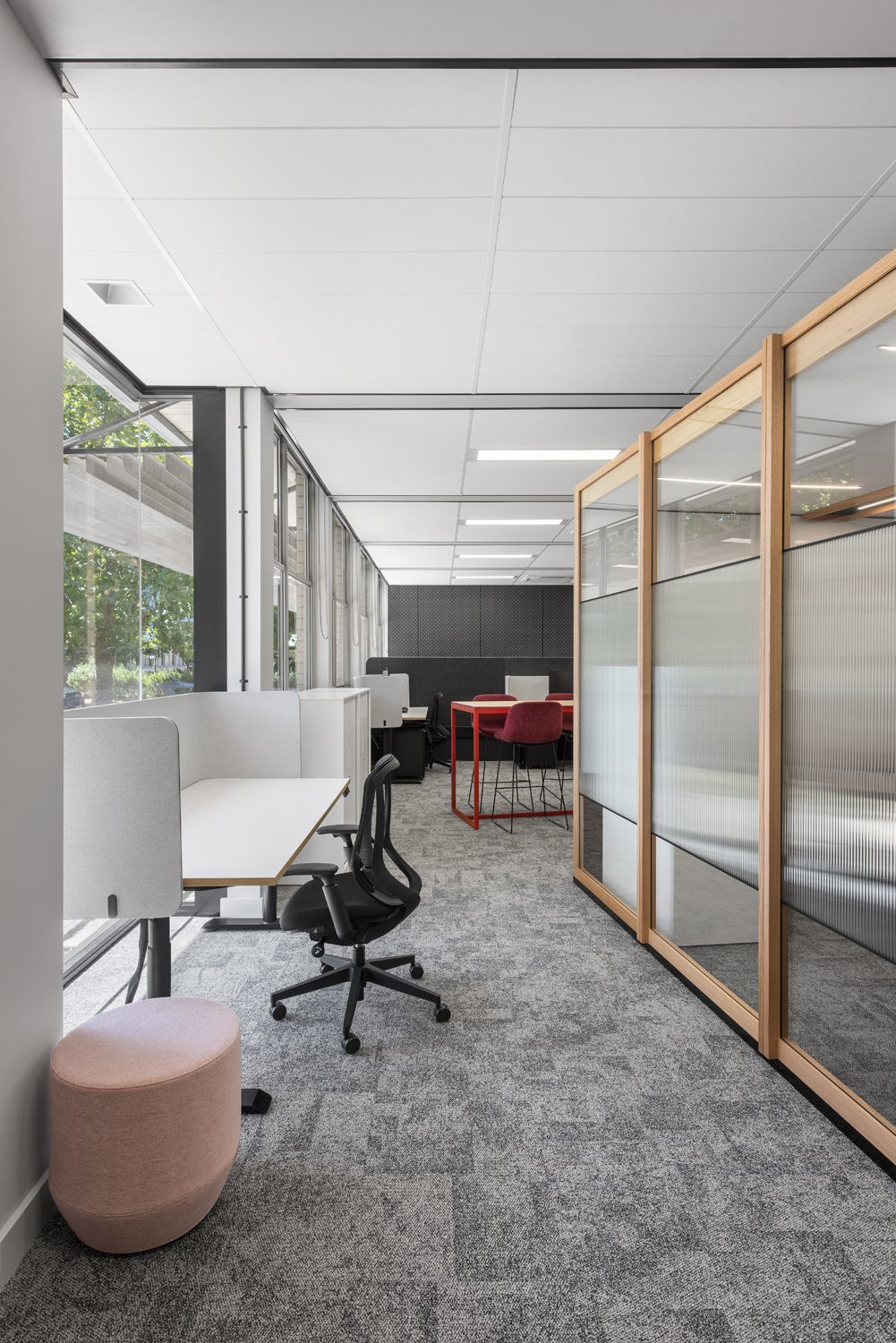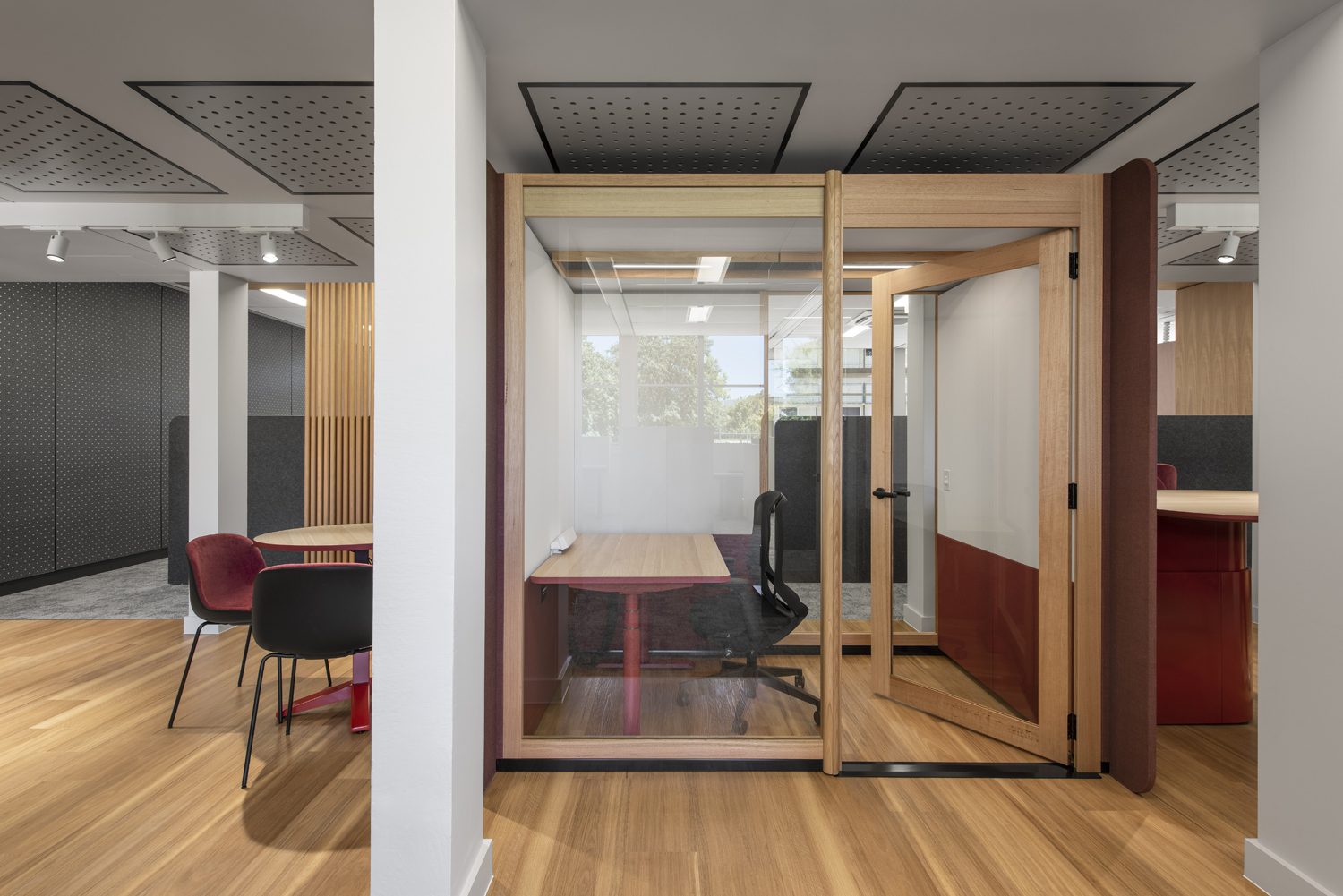 The inclusion of modular offices provides opportunities for focused work or private discussions, with their adaptable design offering OAC the flexibility to optimise their layout based on changing needs over time.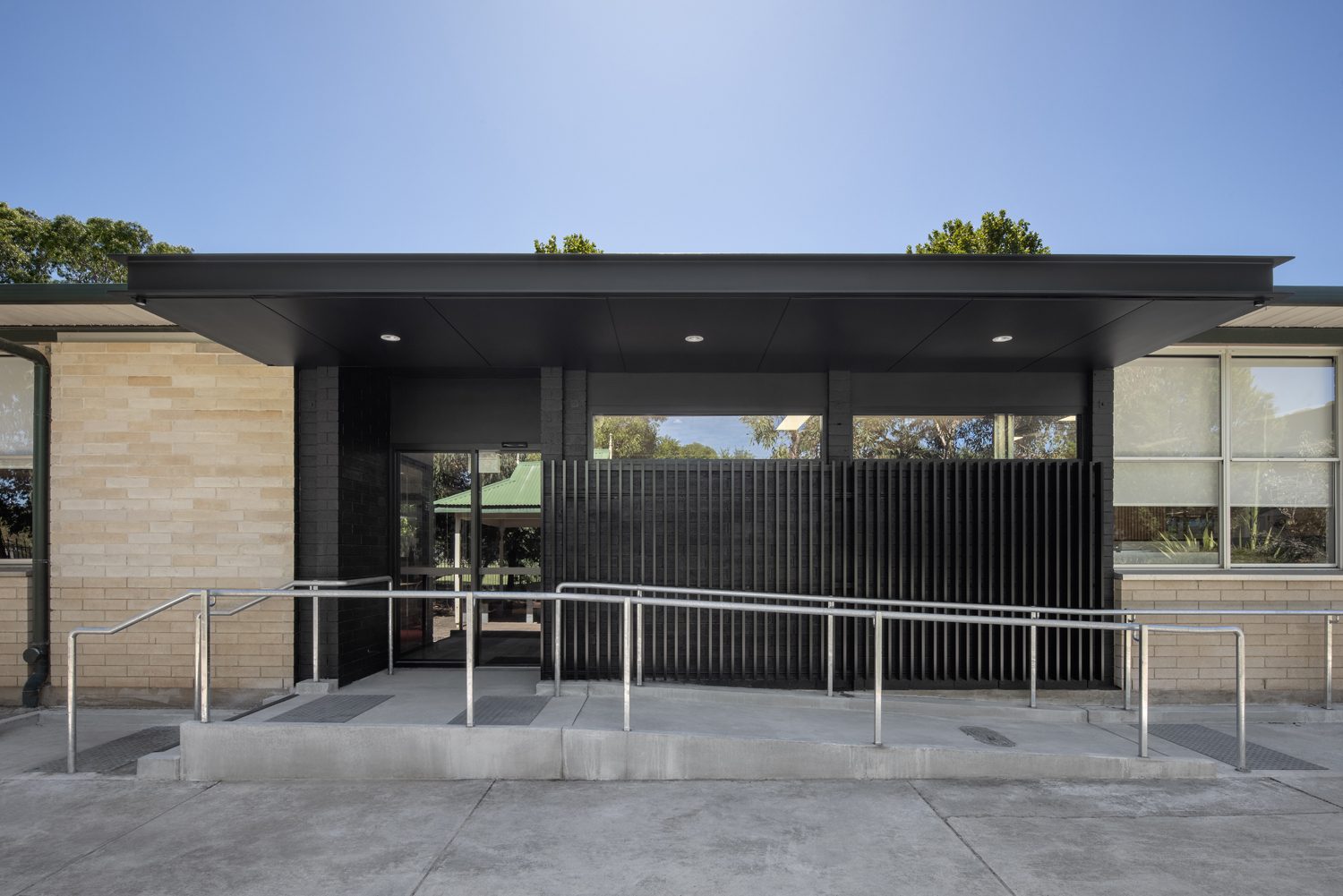 New architectural features have been carefully integrated into the refurbishment, with a new black entrance enhancing accessibility while integrating the new refurbishment into the existing building fabric. Additionally, the introduction of full-height window boxes along the facade allows natural light to filter deep into the workspace.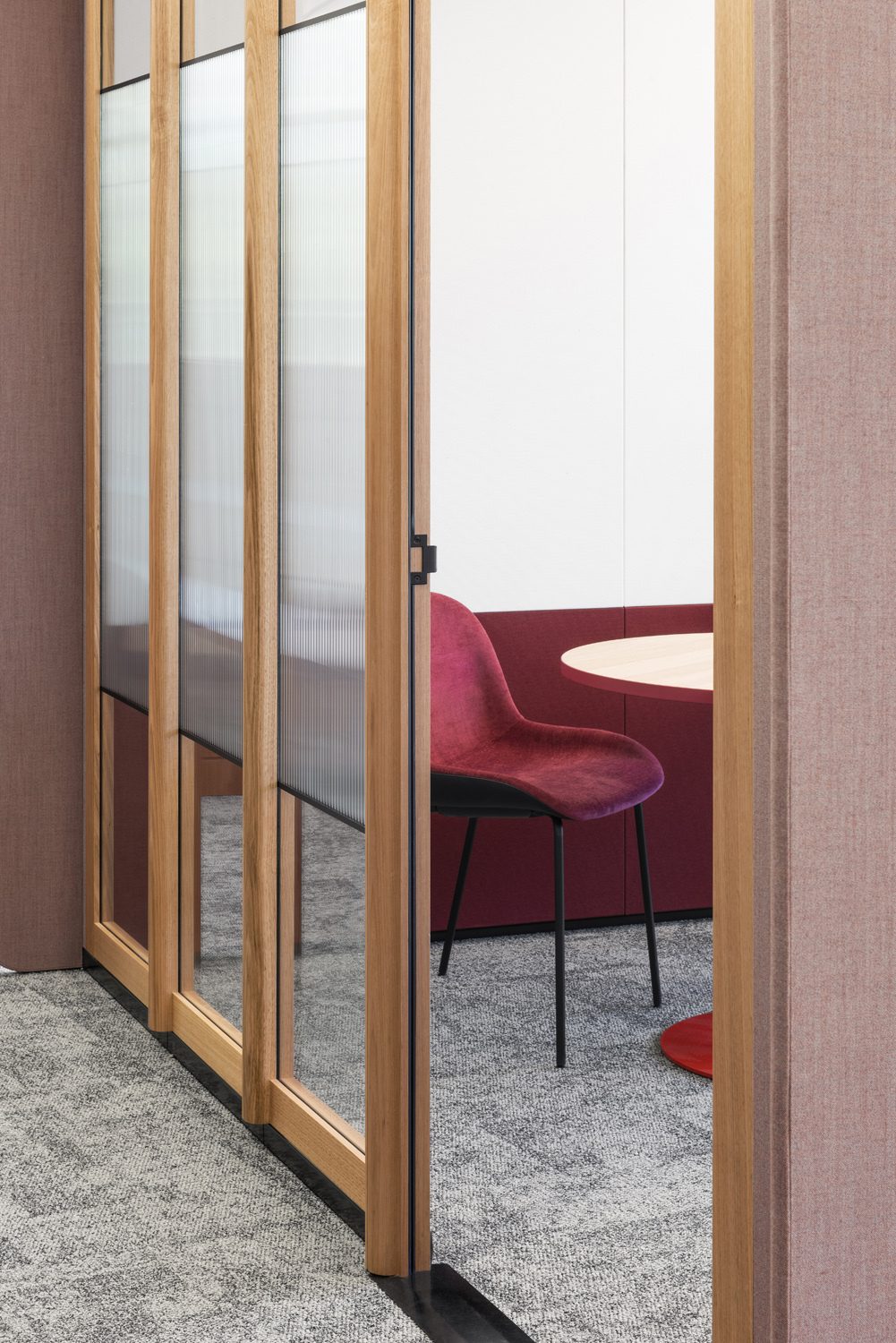 Inspired by OAC's corporate colours, the palette is a mature reflection of their identity
Understated yet impactful, creating a backdrop that is dynamic but doesn't overpower the space. This layered approach to colour integration ensures a cohesive aesthetic without being too literal to the brand.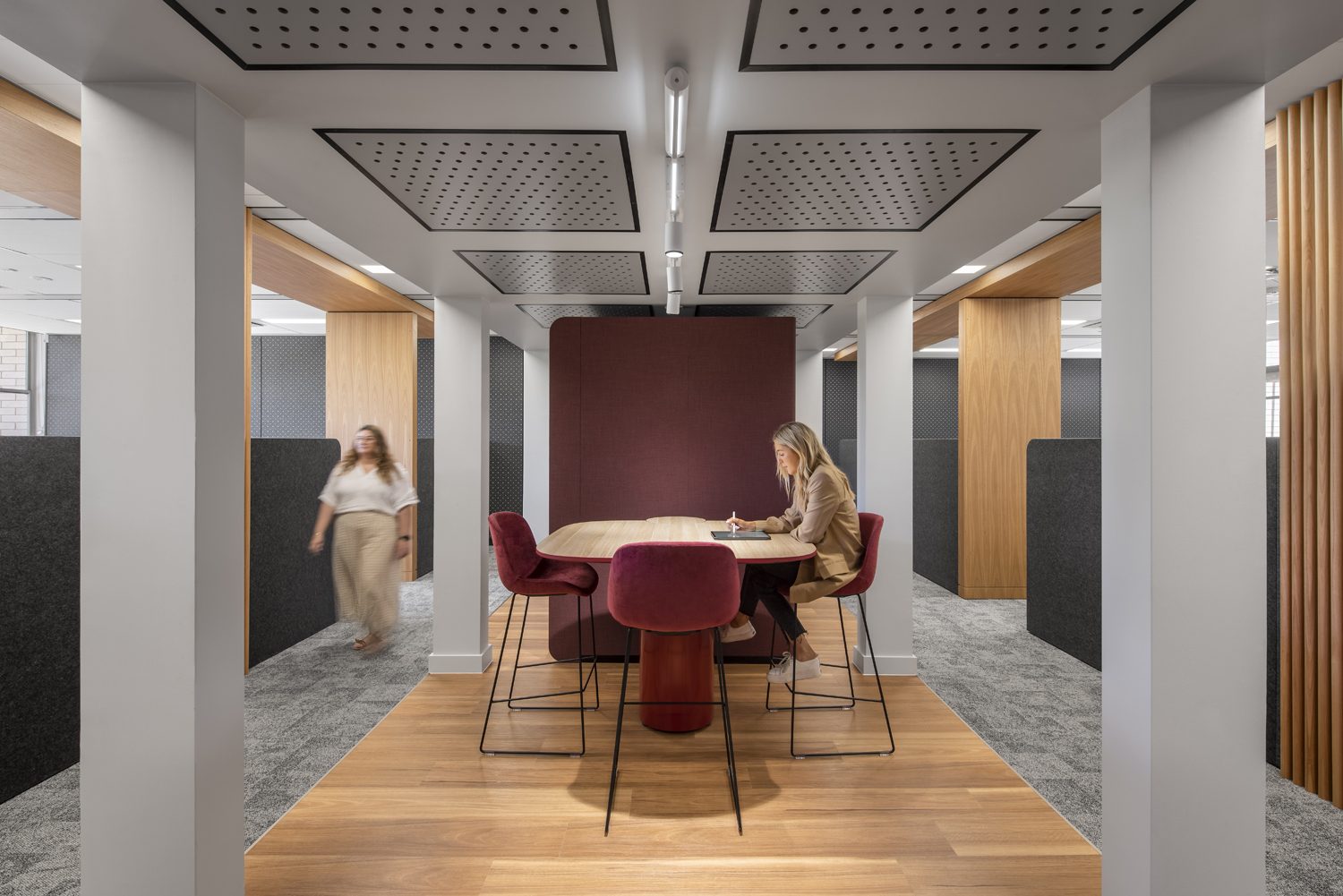 A significant facet and measure of the success of the refurbishment is the integration of specific and high acoustic requirements
The engineered acoustic solution is embedded into the fit-out through strategic placement of sound-absorbing materials and the creation of teaching zones that maintain the integrity of the acoustic design.
Focusing on delivering a space that aligns with the goals and activities of OAC, the refurbishment is bold yet pragmatic — enhancing the teaching experience through thoughtful and purposeful architecture.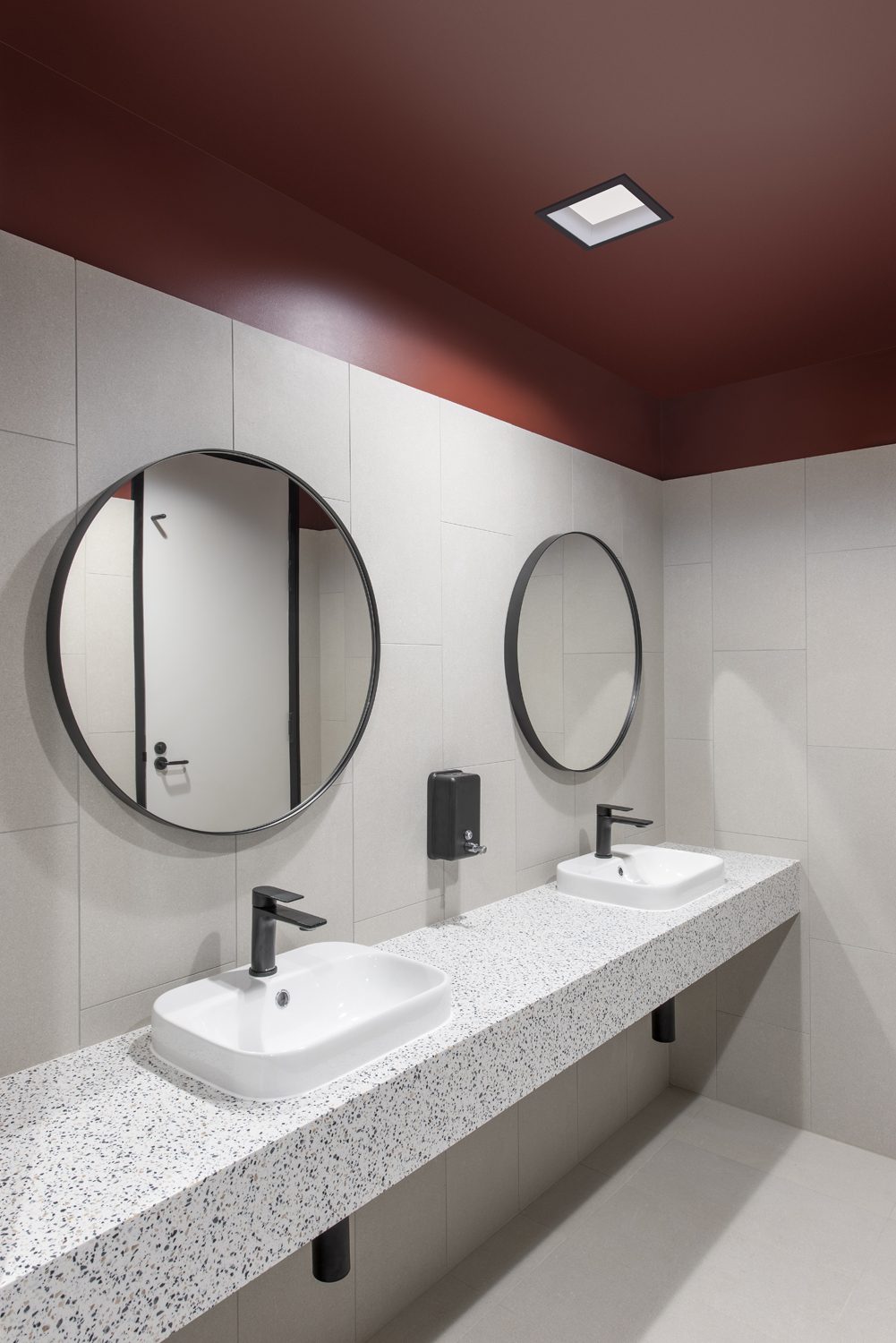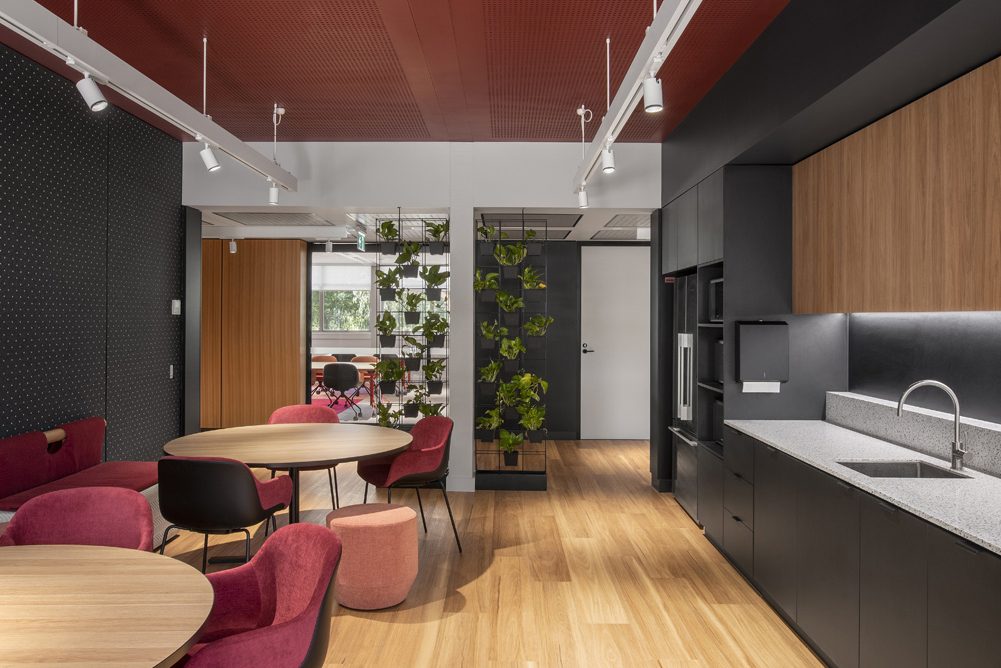 The transformation is a testament to our commitment to education, providing practical tools that empower both educators and learners