An exemplar mixed-use project in the heart of a constantly evolving suburb — a prime location in close proximity to Adelaide CBD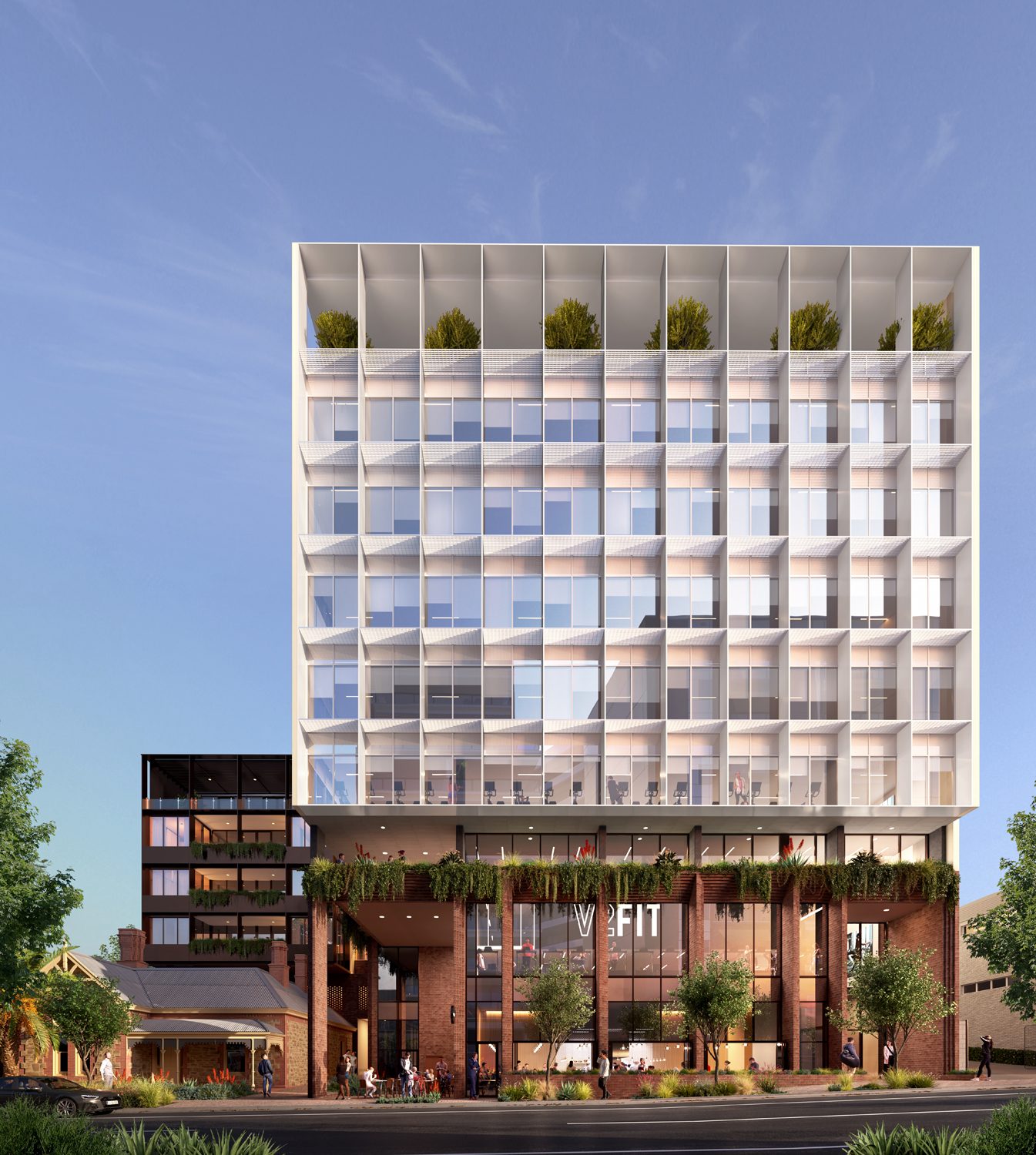 The key masterplanning principles of the site are based around stitching the new development into the surrounding context to enhance connectivity and accessibility for the wider precinct
The building programme has been developed to create a series of high quality and adaptable spaces to support a range of uses including hospitality, fitness, office, residential and car parking.
The mix of uses are all imbued with a distinct and separate sense of identity and address through the hierarchy of building arrival experiences, circulation, aspect and connection.
The upper level office floorplates provide maximum flexibility and adaptability through the strategic siting of the main building core and large extents of glazing to the north, east and southern facades. The residential offering includes open plan double fronted apartments and penthouses with large extents of glazing and terracing to provide high quality resident amenity.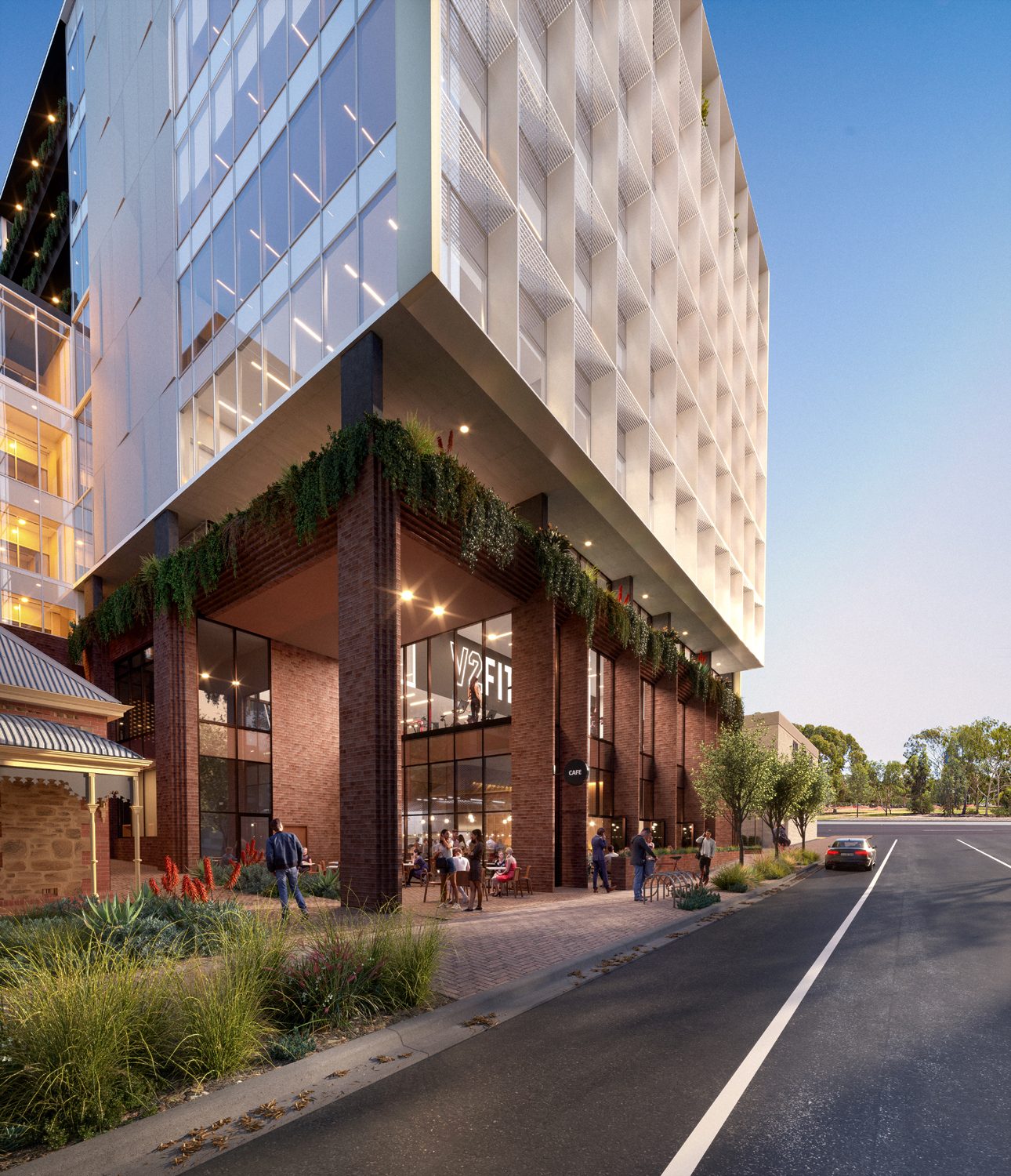 The architectural expression takes cues from the existing and emerging context. The two storey brickwork podium creates a clear sense of relationship to the retained heritage building in both scale and materiality. The podium clearly articulates the lower level hospitality and fitness uses from the office floorplates above. The upper levels are highly articulated with large extents of glazing, shading devices, to maximise daylight penetration whilst minimising heat gain, whilst external terraces provide tenants ready access to fresh air and daylight.

With environmental considerations at the forefront of the design approach, this project will set a new benchmark in delivering a vibrant and vital mixed-use development