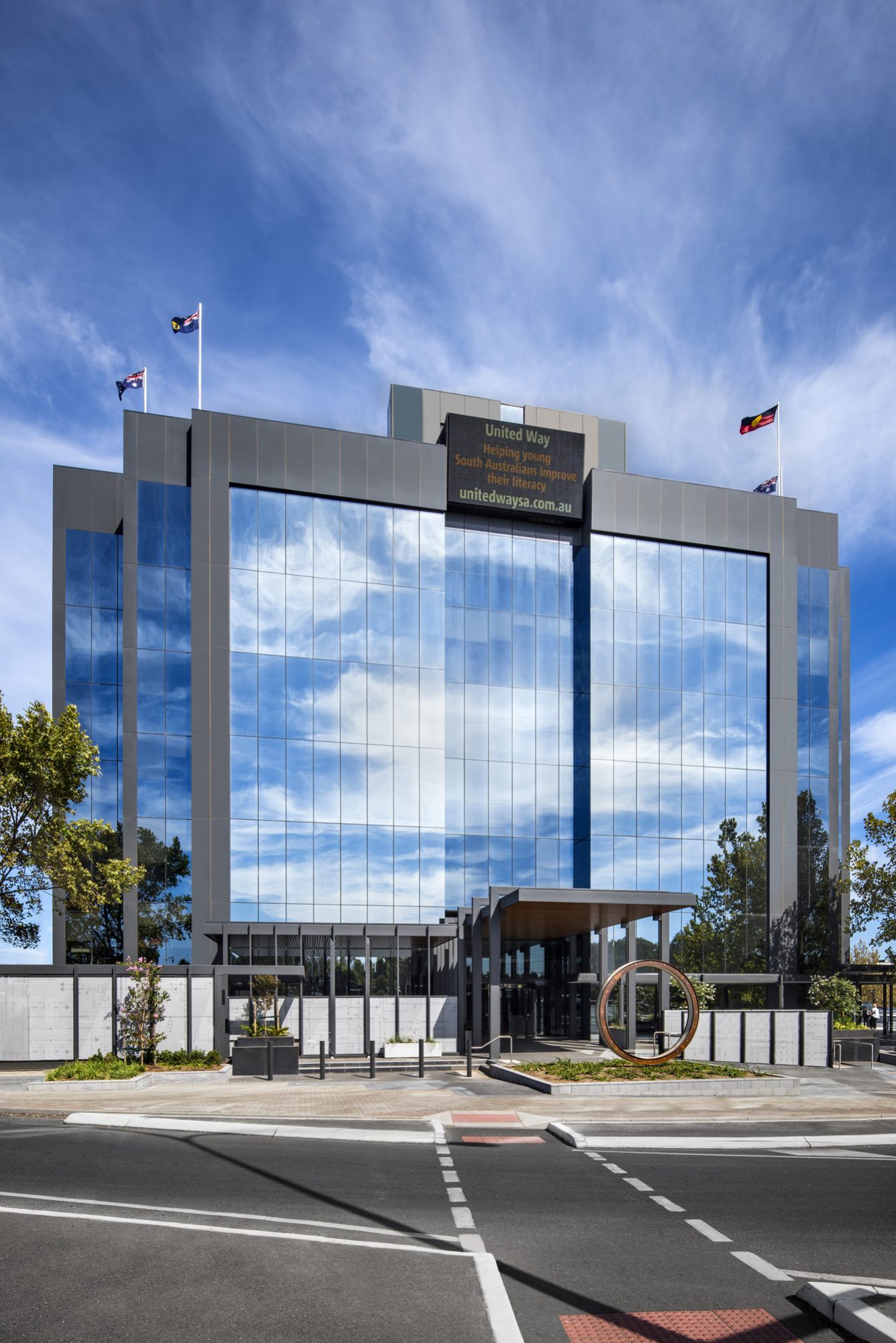 Through a long standing relationship, various refurbishment projects have been undertaken to revitalise SAPN's Anzac Highway Headquarters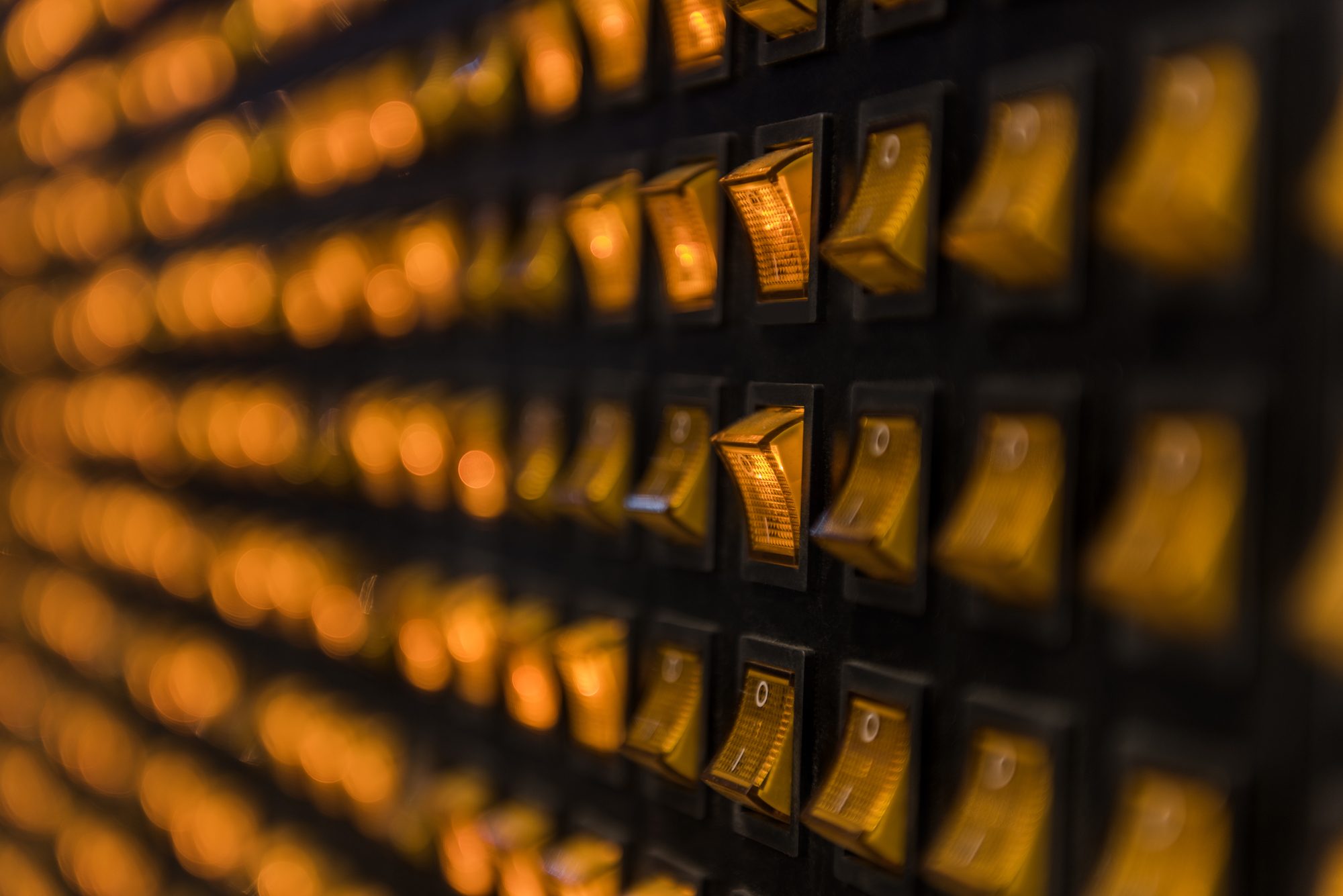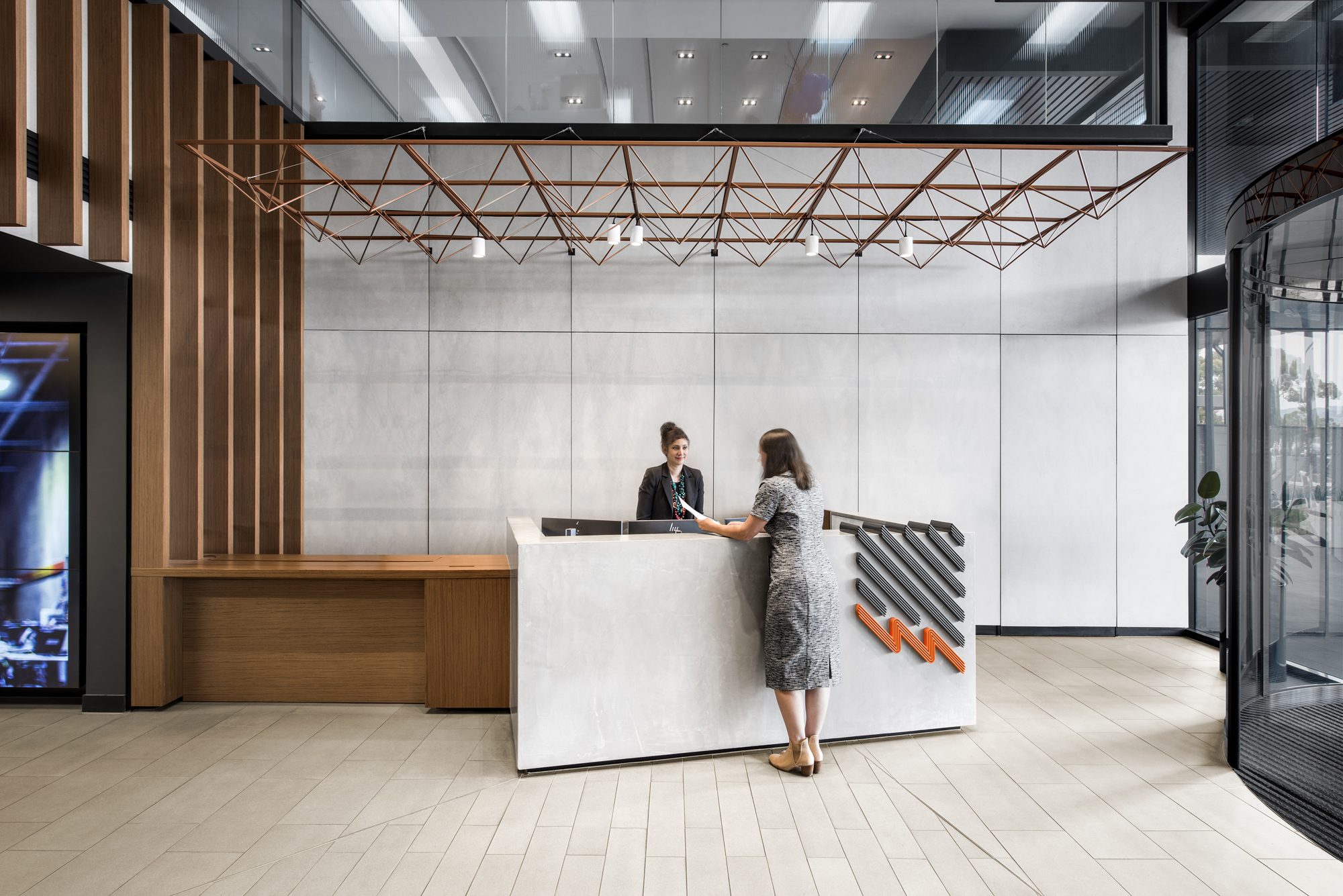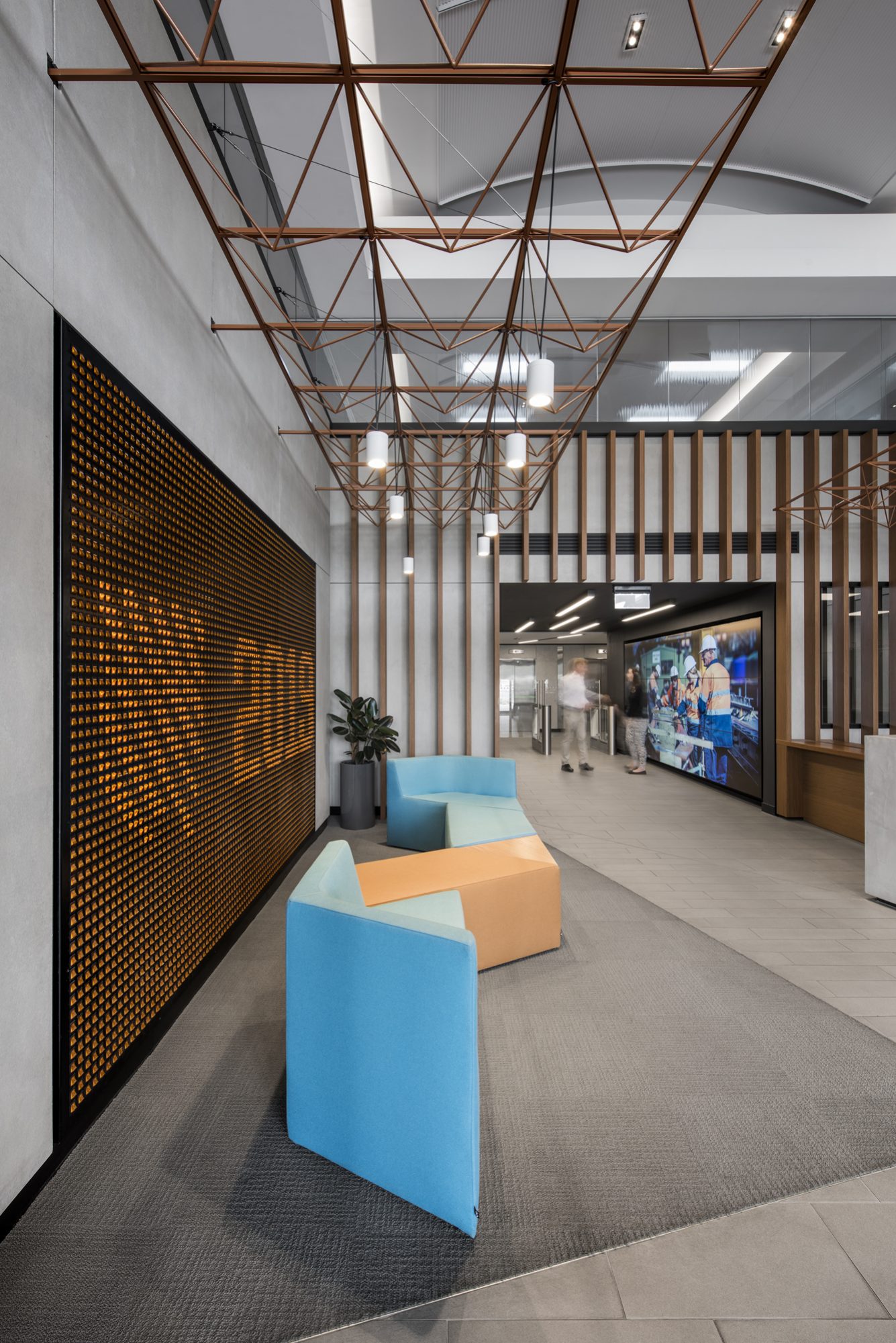 With an emphasis on technology and efficient cost solutions, the brand values of the company were to be expressed through the transformation of the buildings public areas, upgrading the reception, lift lobby, entry and outdoor spaces.

New and engaging technology has been used to provide an interactive space where signage and visual displays create a flexible, engaging communication platform that demonstrated the width and breadth of their services.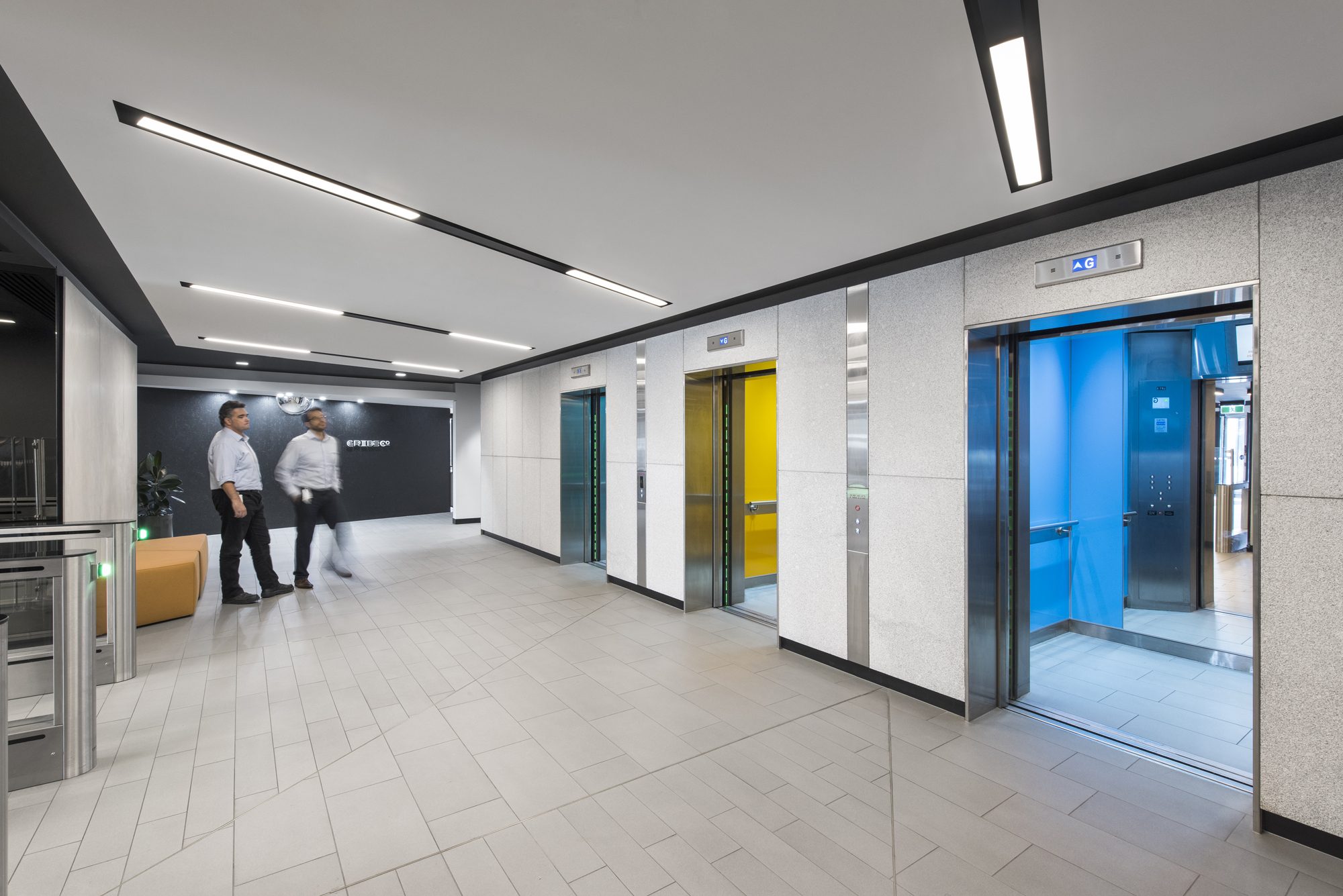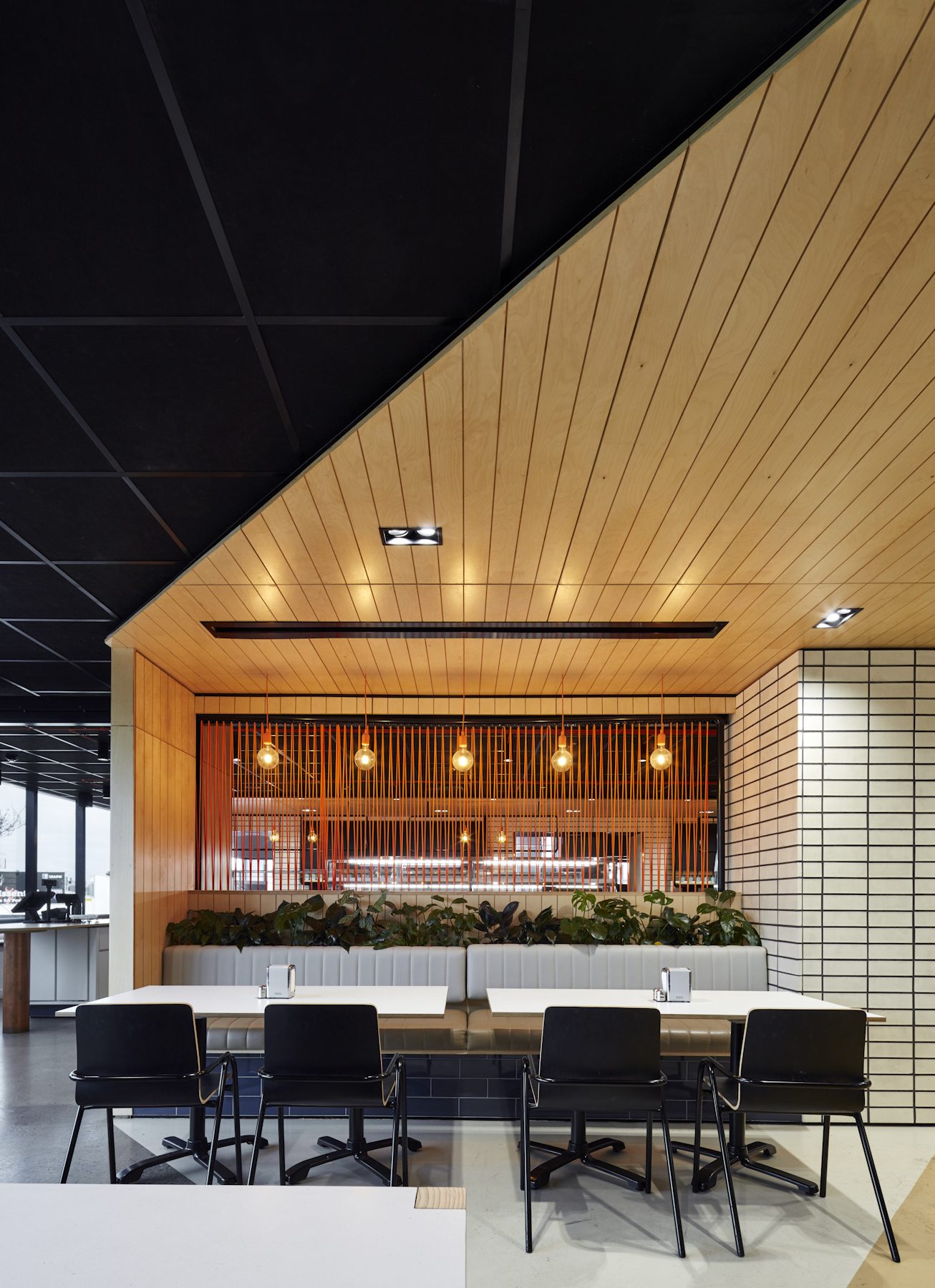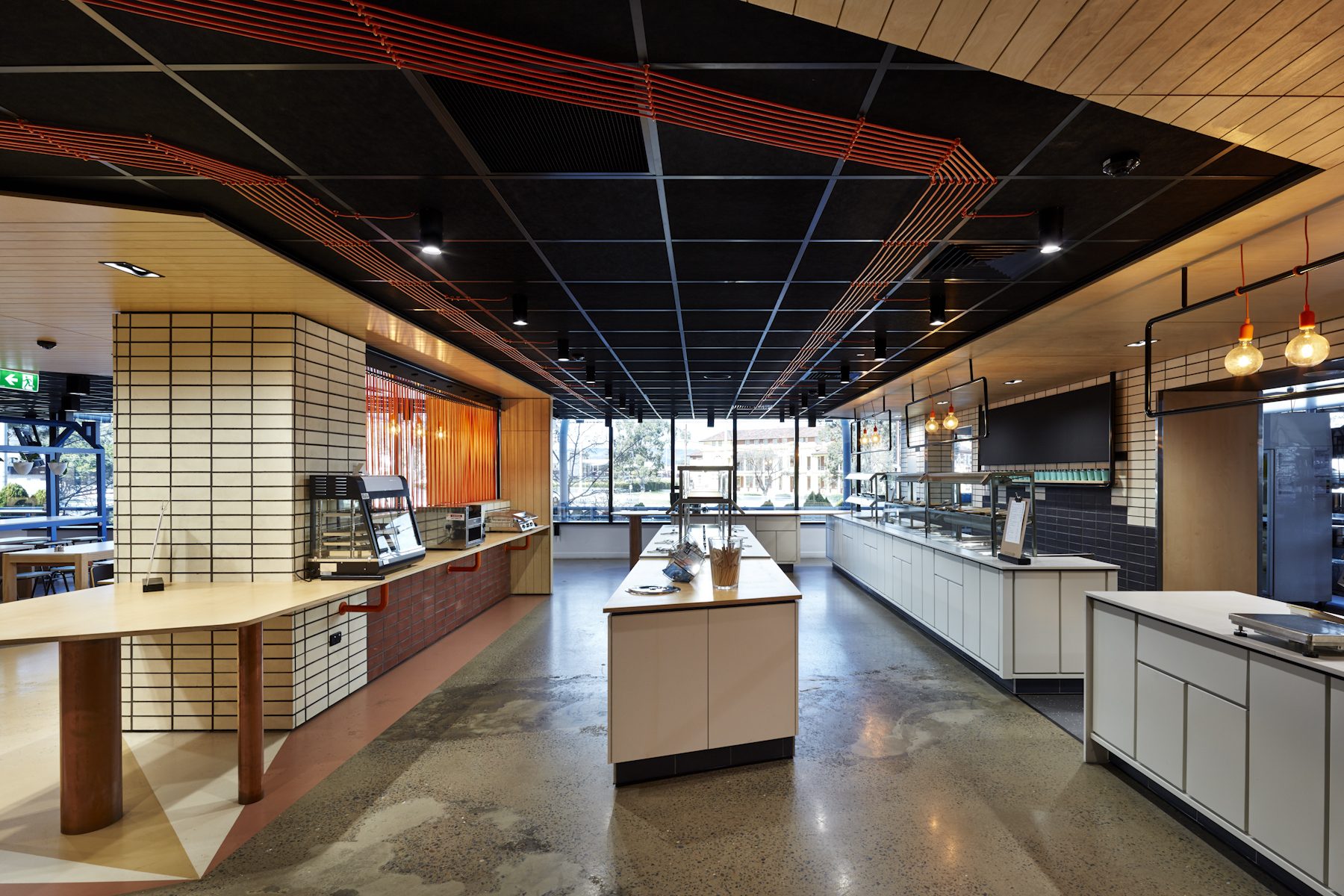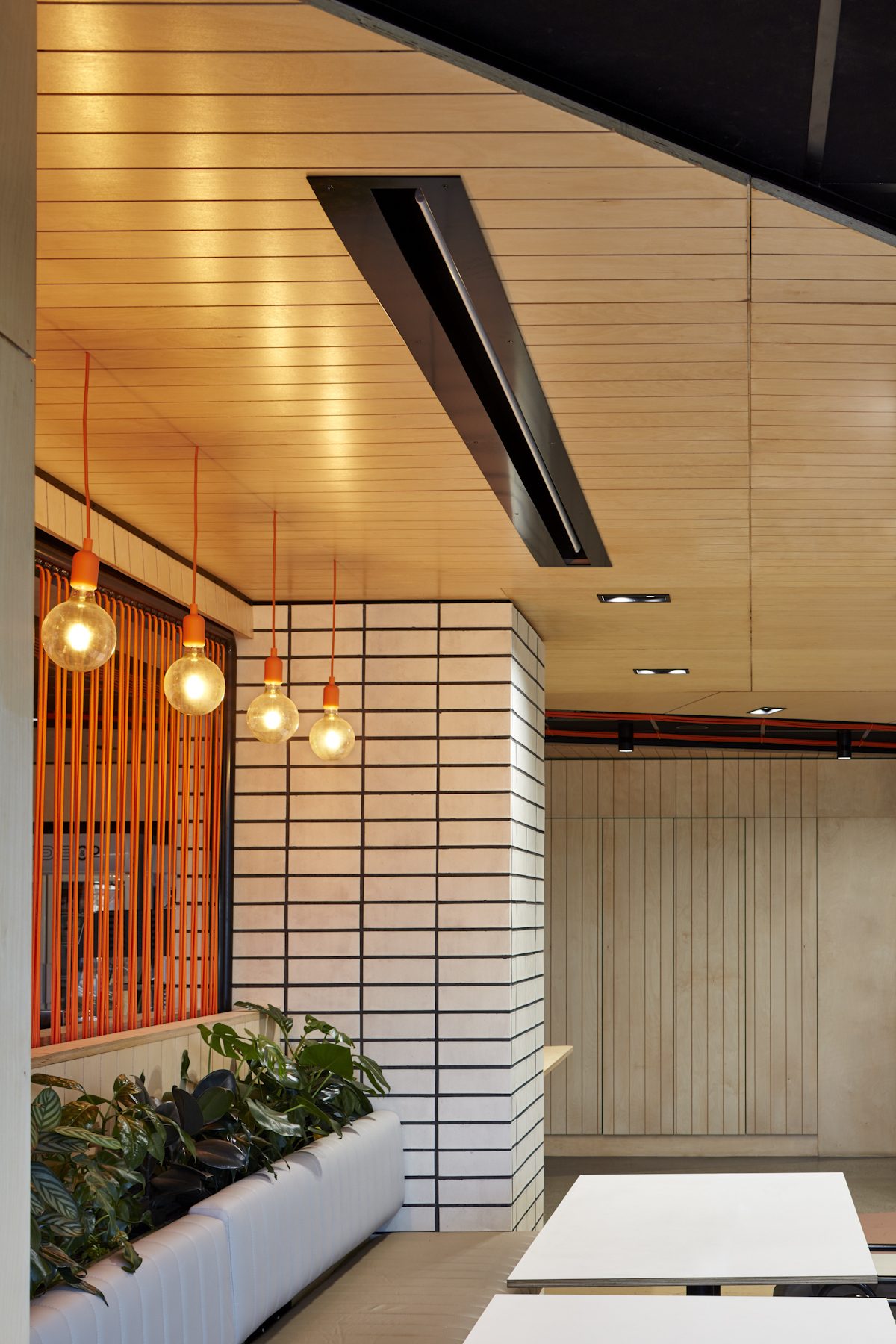 An edgy hospitality offering on the building's ground floor allows staff to feel like they've stepped out of the office and into a cafe
The cafeteria space has been transformed into a warm and inviting environment, introducing colour and brightness to create a comfortable escape where staff can gather and recharge. The clever layout includes a dining space with an industrial feel, while a mix of soft furnishings and finishes contrasts to divide the space and create an area for casual meetings.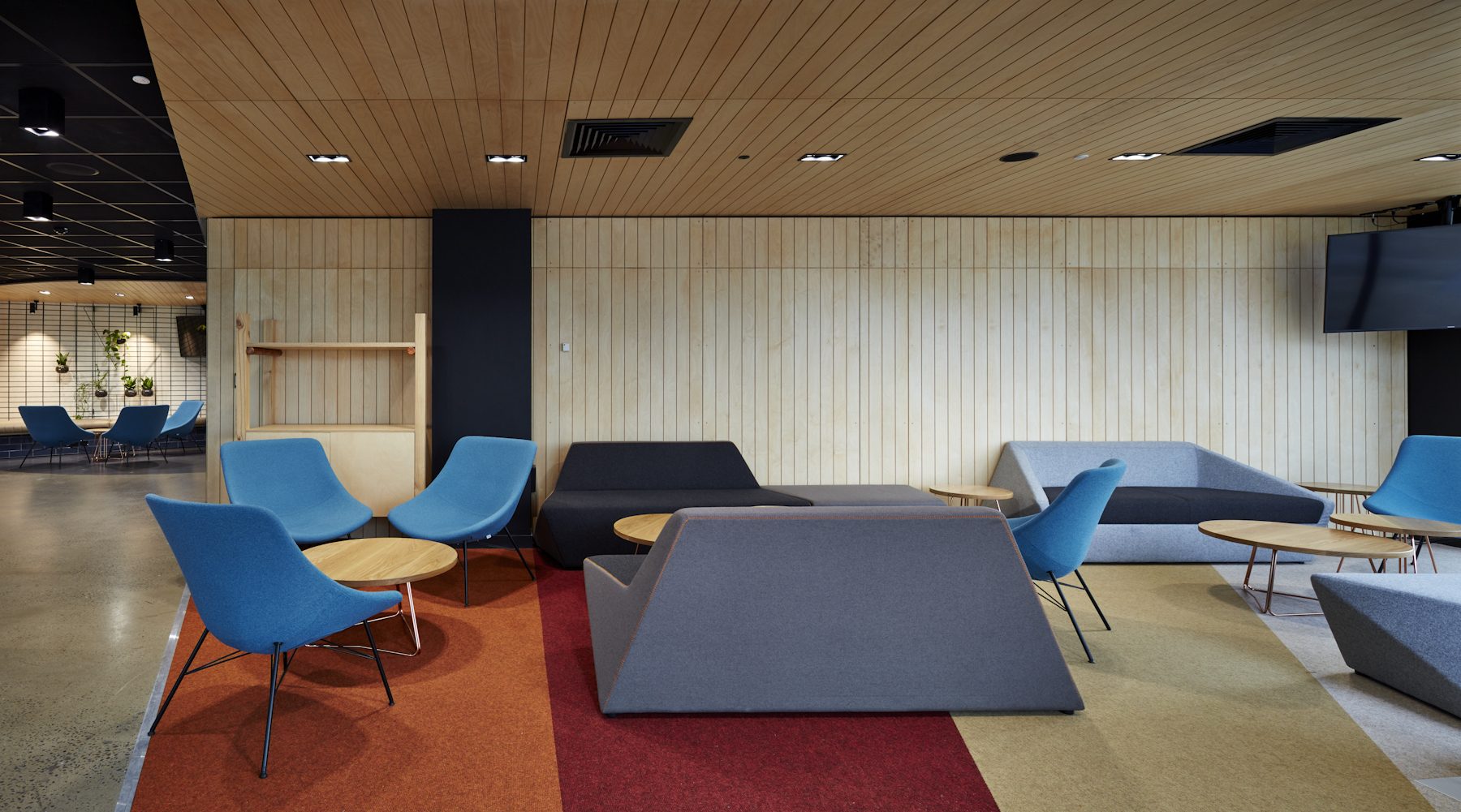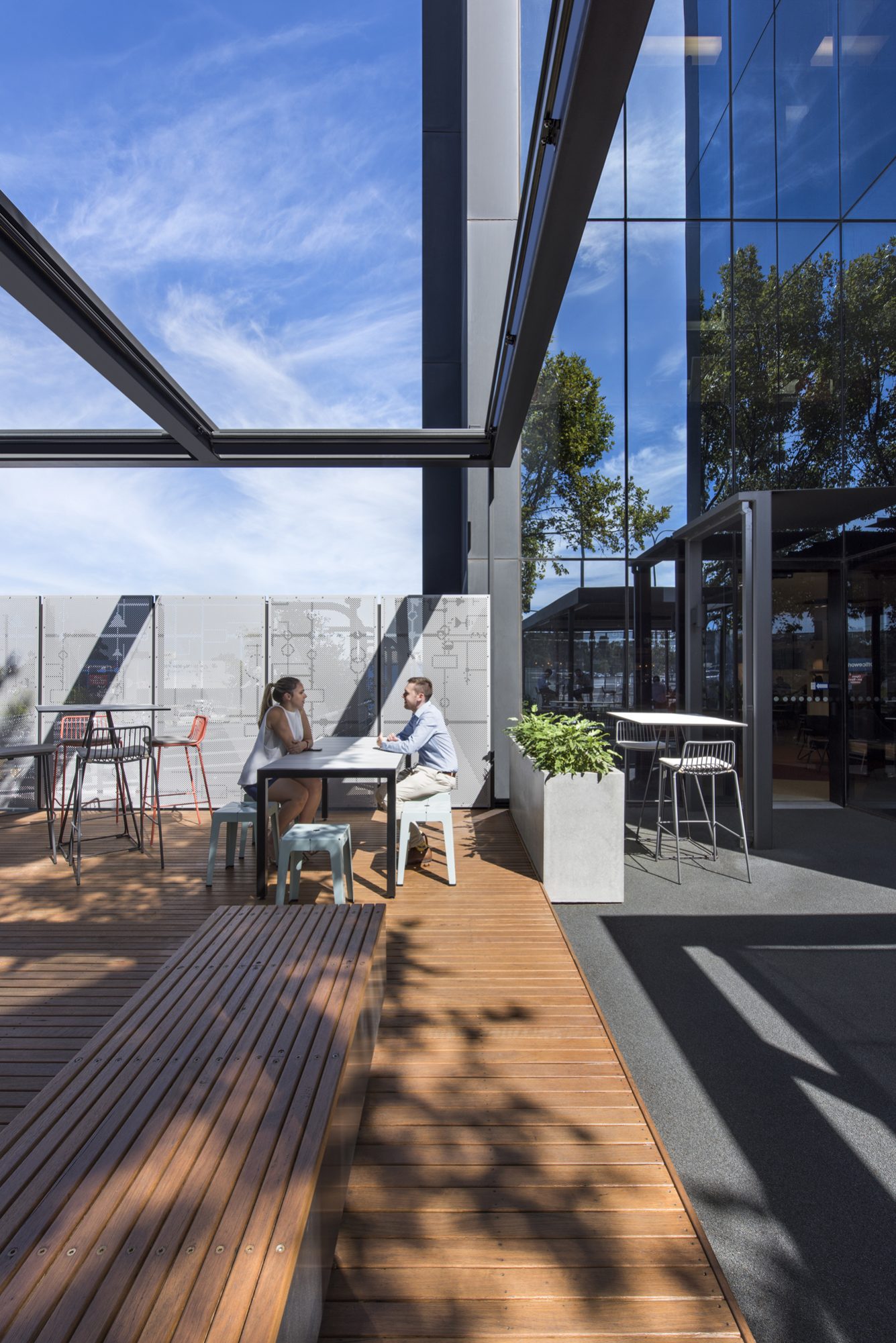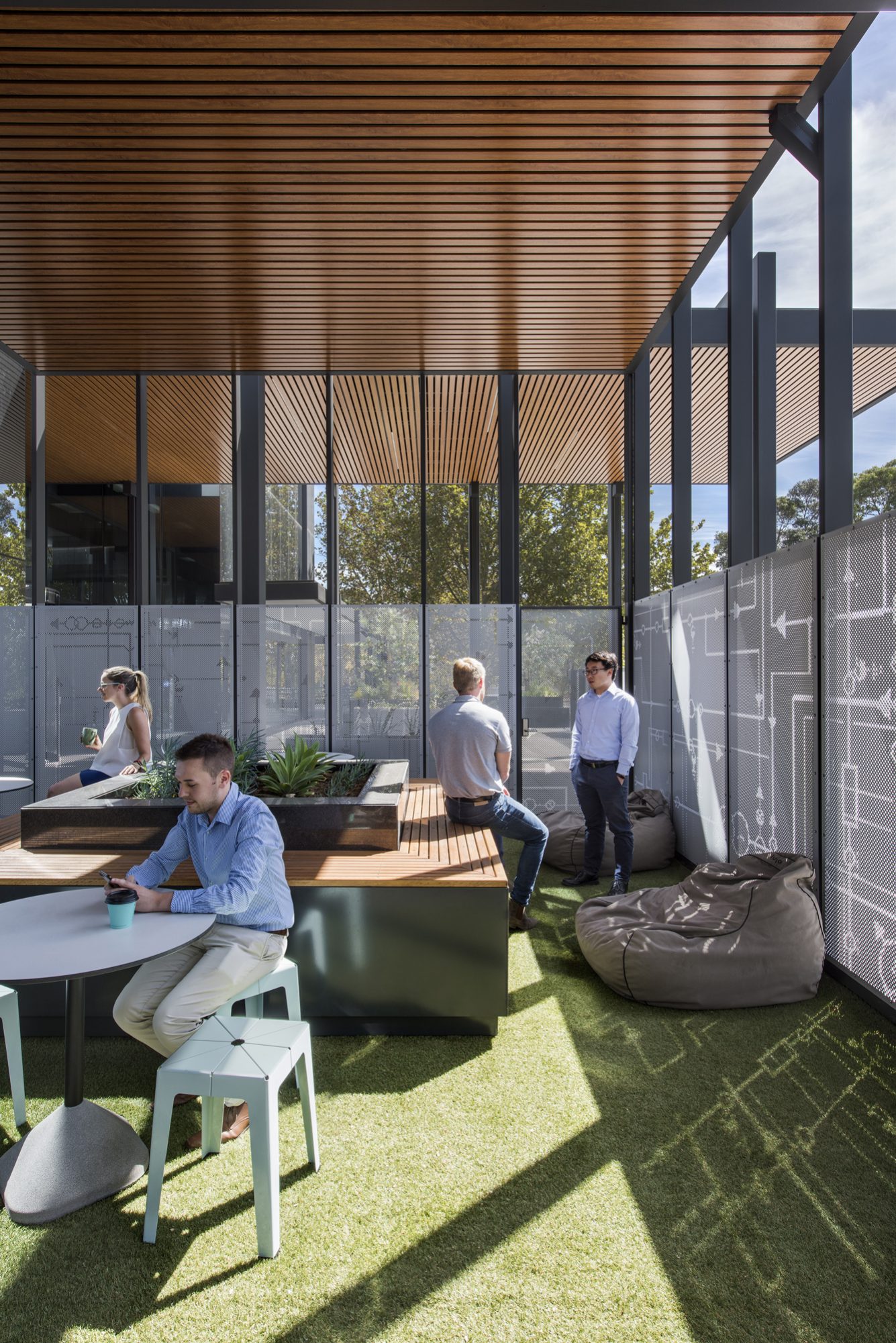 Connecting to the cafe and outdoor areas, a state-of-the-art auditorium offers a contemporary theatre space for corporate events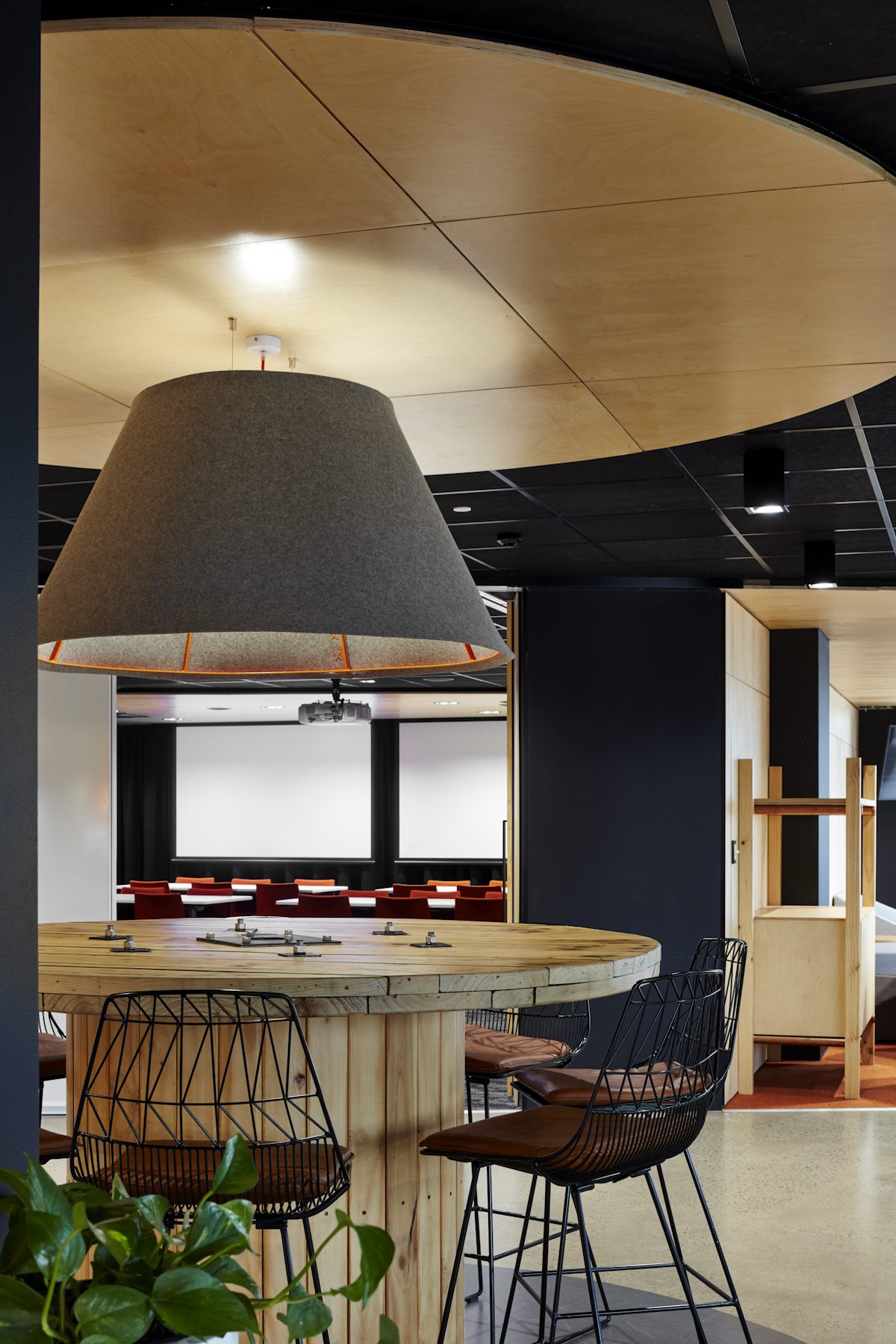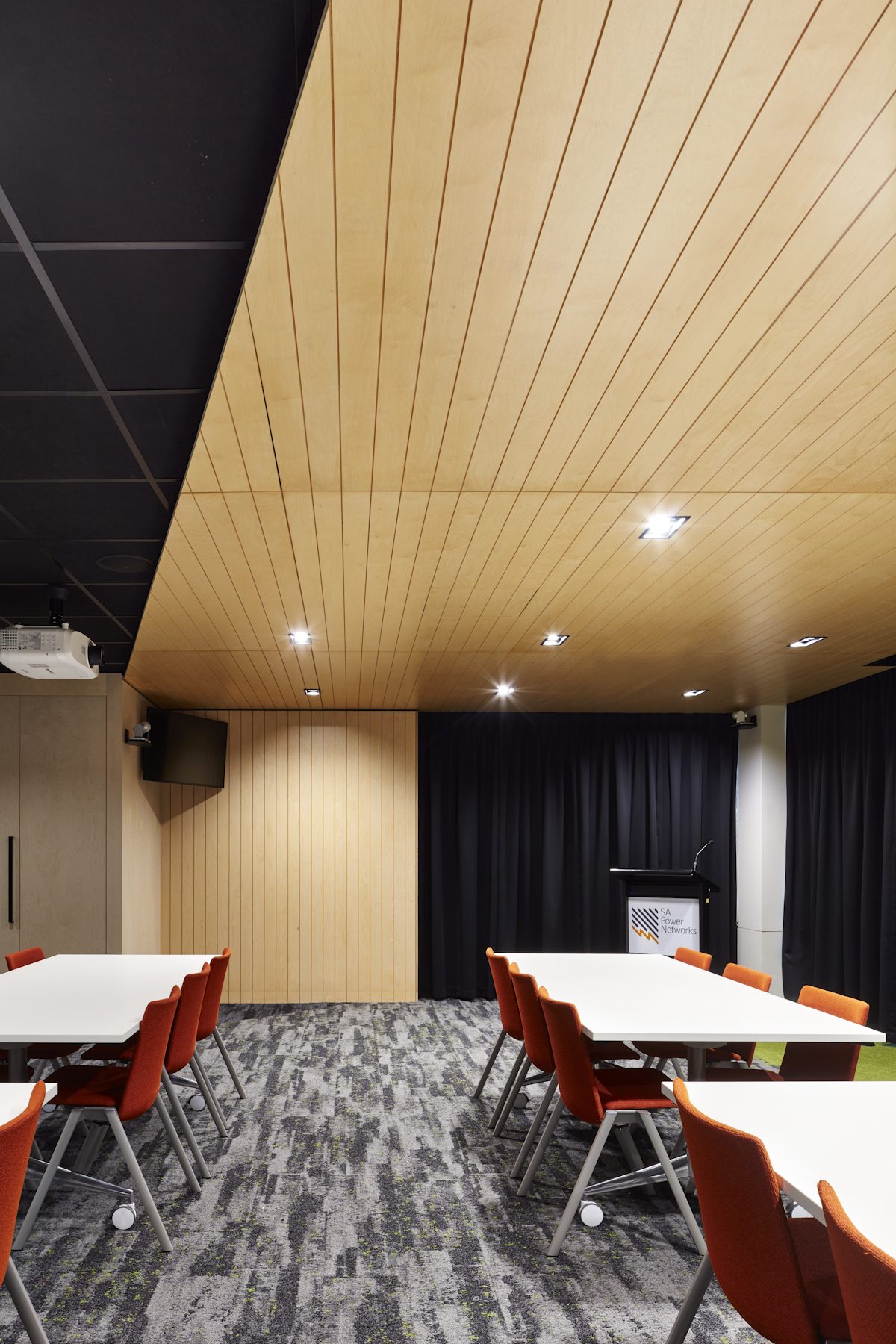 The adaptable space easily transforms into a fully equipped auditorium, implementing a custom solution which seamlessly converts floor to ceiling windows into a fully-fledged presentation theatre backdrop.
Making the most of the natural light whilst also optimising the space for audio-visual quality, a flexible furniture arrangement enables the space to be quickly tailored to suit the purpose and group size. Hosting two suspended projector screens and accompanying audio-visual equipment, the high-tech space is warmed with considerate interior finishes and materials, integrating with the surrounding elements of the headquarters.