Engaged by Renewal SA to act the key design lead, this three-storey apartment complex offers quality social housing for the state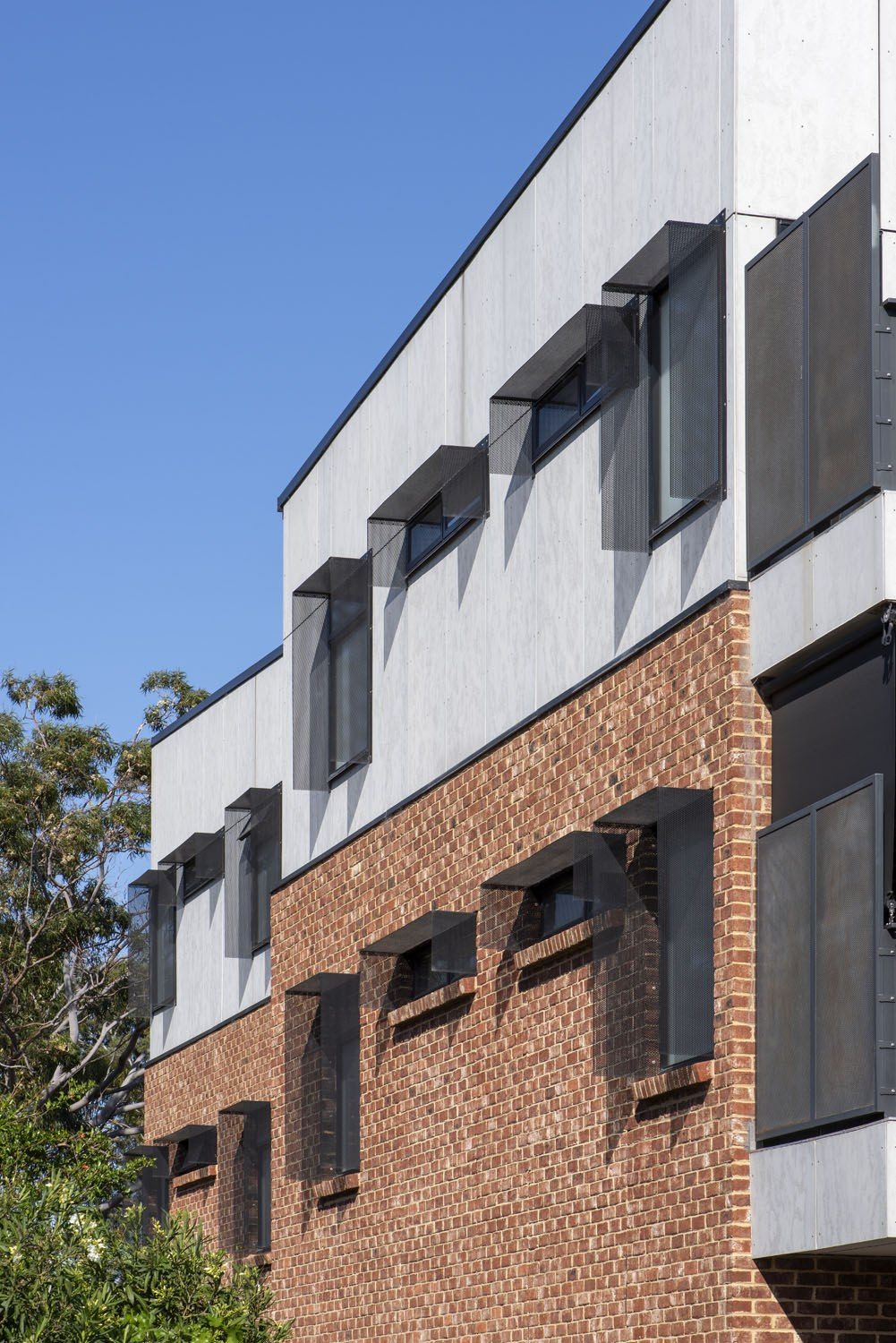 Delivered as part of the Renewing Our Streets and Suburbs (ROSAS) Program, the key objective for the site was to maximise the use of the site to achieve increases density of well-designed homes with energy-efficient outcomes and affordable living opportunities for residents. The development at 407 Prospect Road Blair Athol comprises of 10 apartments with 2 bedrooms, open plan living and a private courtyard or balcony space.
The site's corner location allowed for dual activation across two street frontages. Part of the initial briefing was to create elevated apartments that maximised views over the neighbouring sporting field.
The secondary street frontage is activated through the location of a central foyer, adjacent to a community garden. Encouraging interaction and giving back to the neighbourhood, the community garden is accessible not only to residents but also the wider community,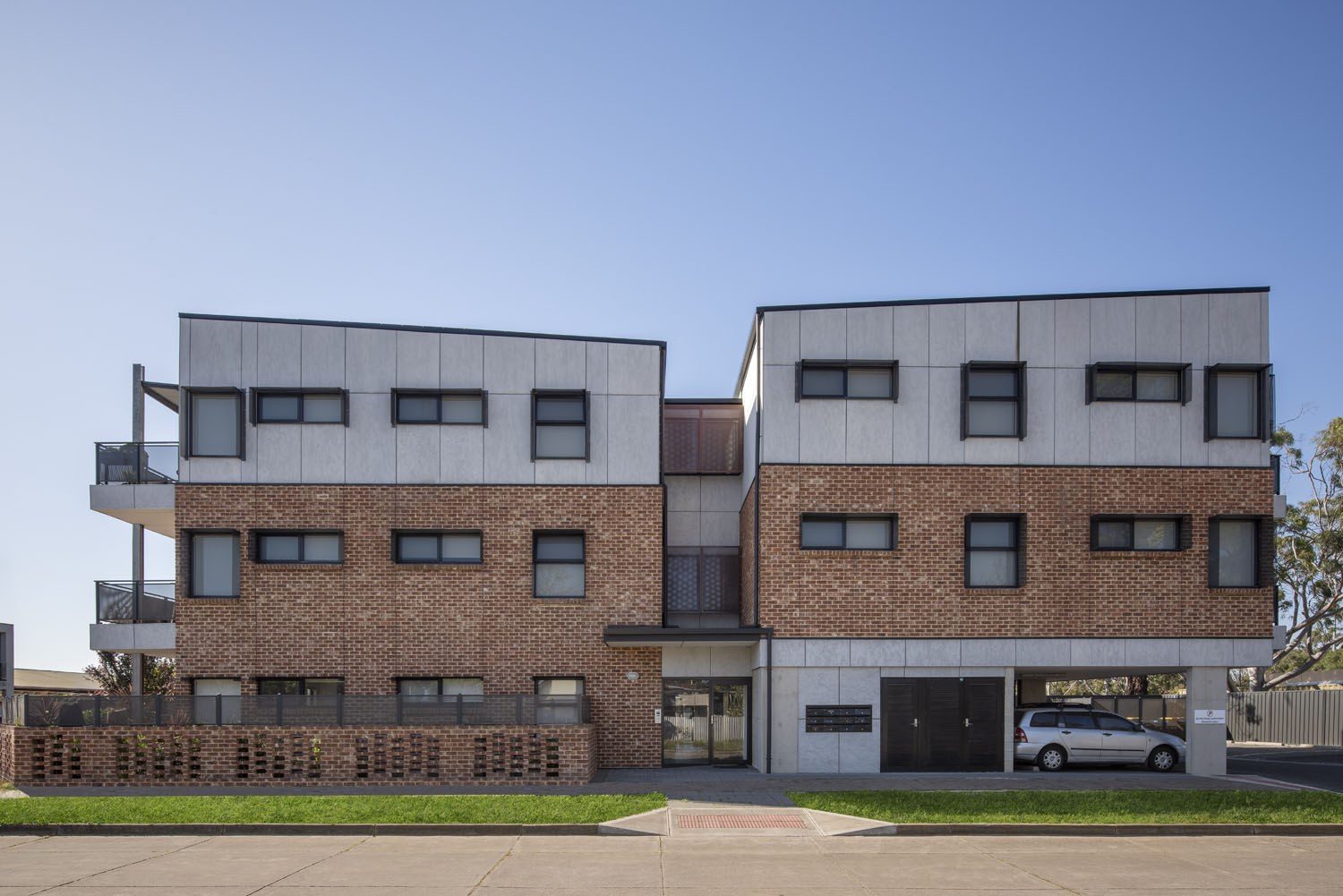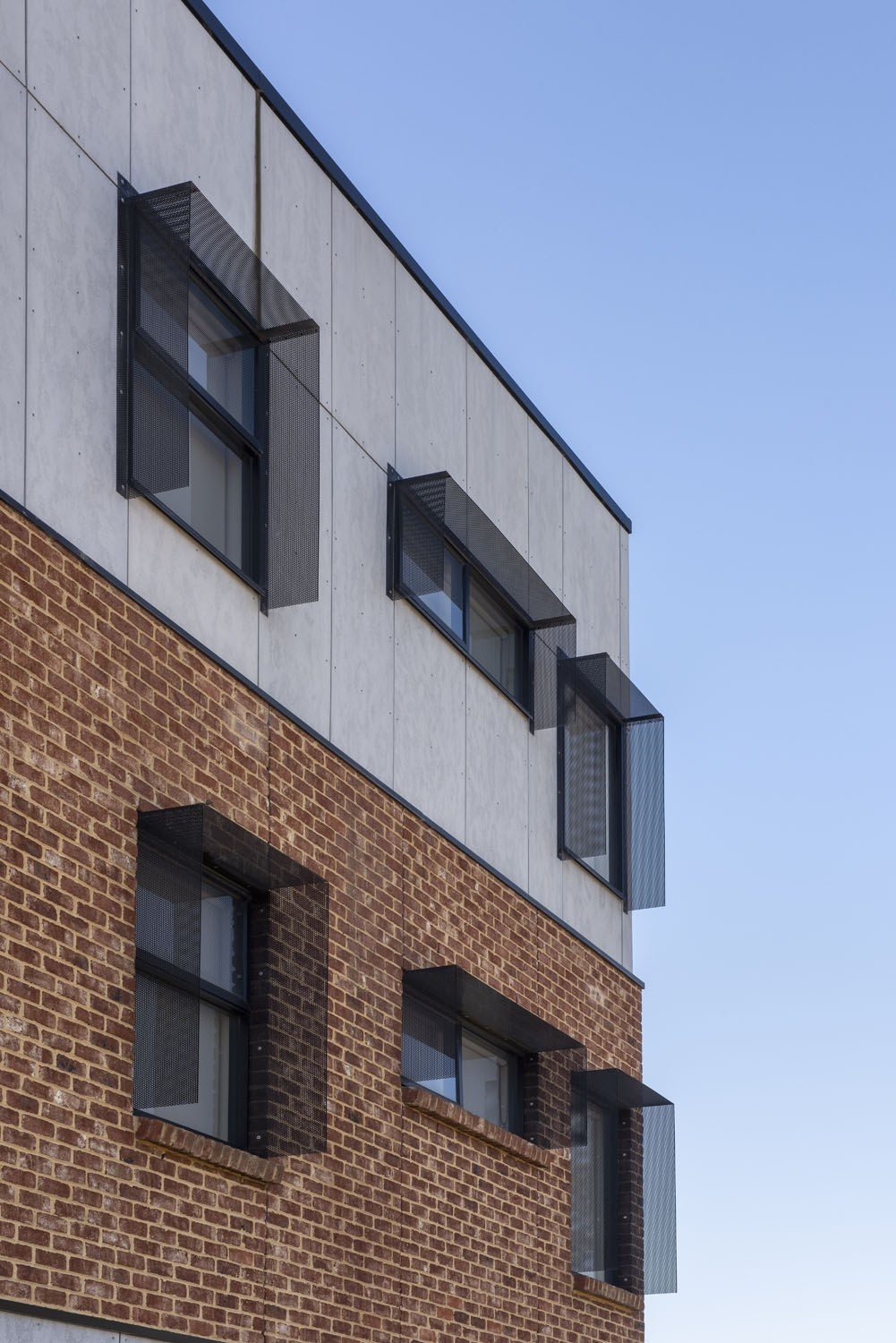 Shared resident and visitor carparking is located at the rear of the building with the carparking structure designed using a skillion roof form to shield potential overlooking issues across adjacent sites.
S9 were involved to Planning Approval, with attendance to pre-lodgement panel meetings and presentations to ODASA Design Reviews. In a collaborative effort between all parties, the final material palette was selected to reflect the local streetscape.