A prime example of residential infill, TRENO Stage 2 is a mixed-use development providing a mix of apartments, townhouses and commercial offerings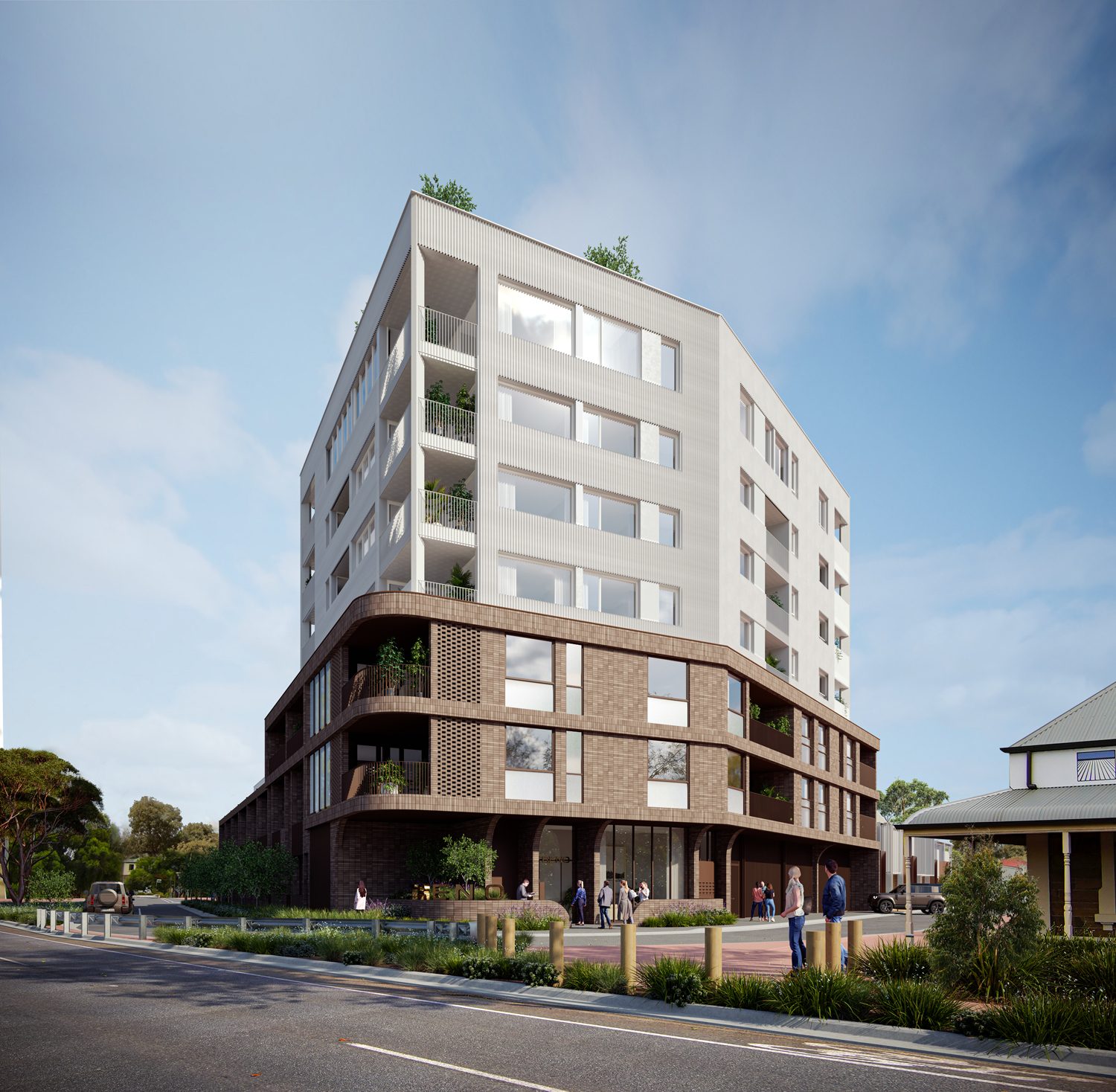 TRENO is located on the western fringe of Adelaide's parklands, in an extension of an urban development corridor near the junction of Henley Beach Road and James Congdon Drive. Studio Nine worked collaboratively with Otello and the consultant team to create a premium urban infill development that anchors a gateway to the city whilst making the most of a view of the city skyline featuring the backdrop of the Mount Lofty Ranges. The site location marks the southernmost limit of medium scale development, providing a high-quality lifestyle offering aligned with the emergence of Adelaide's Biomed City precinct.
The massing of the development was carefully structured to provide height at the north-east corner of the site which then blends into the Victorian era scale of a historic residential precinct of Mile End. Key design elements of Stage 1 extend into the Stage 2 development as a three-storey masonry plinth with deep reveals, whilst the upper levels incorporate dramatic white profiled metal cladding to create a discrete 'veiled' podium. An industrial rail aesthetic has driven the colour, material and swept forms of the plinth, with three large steel perimeter beams wrapping the apartment building.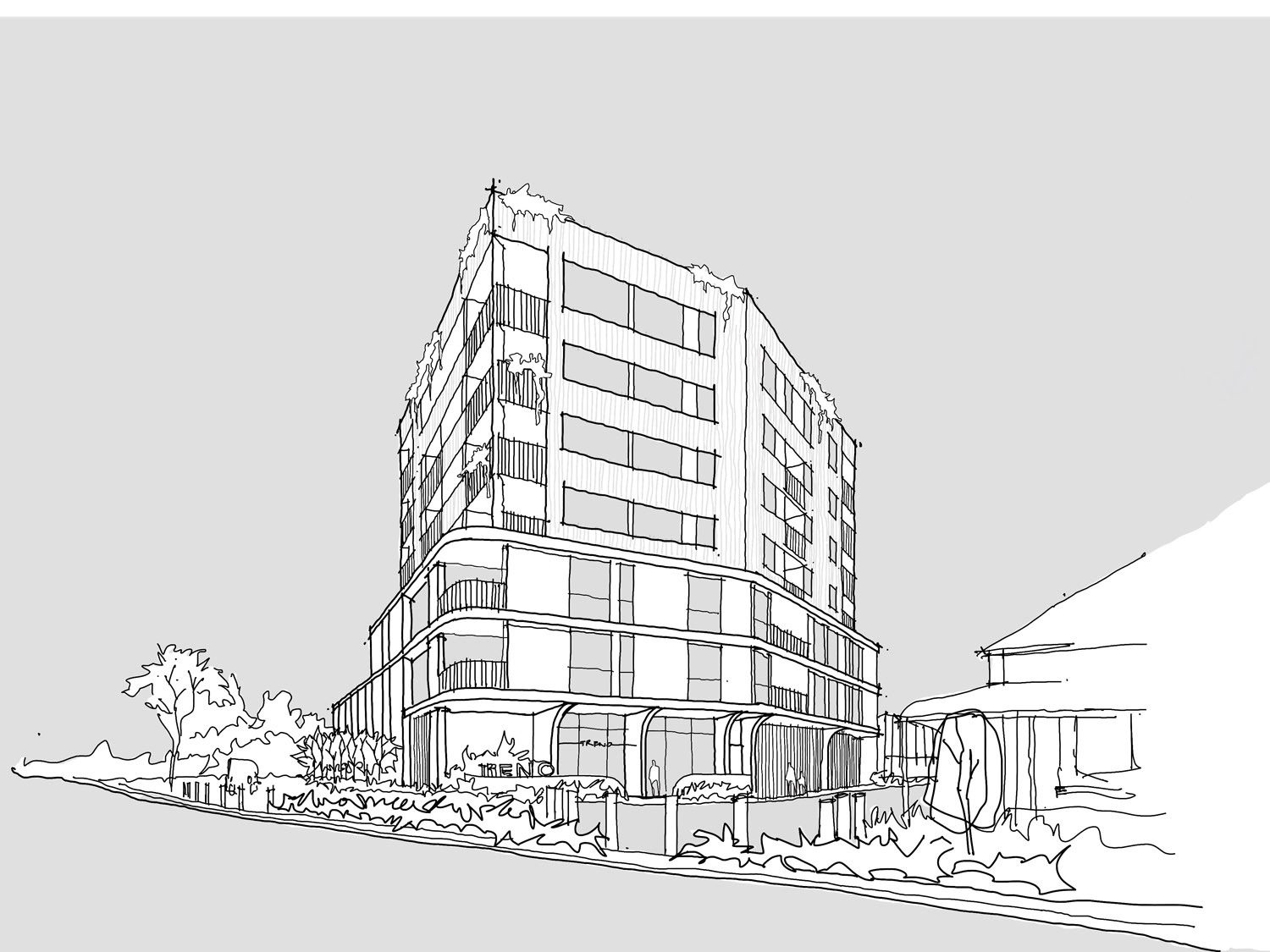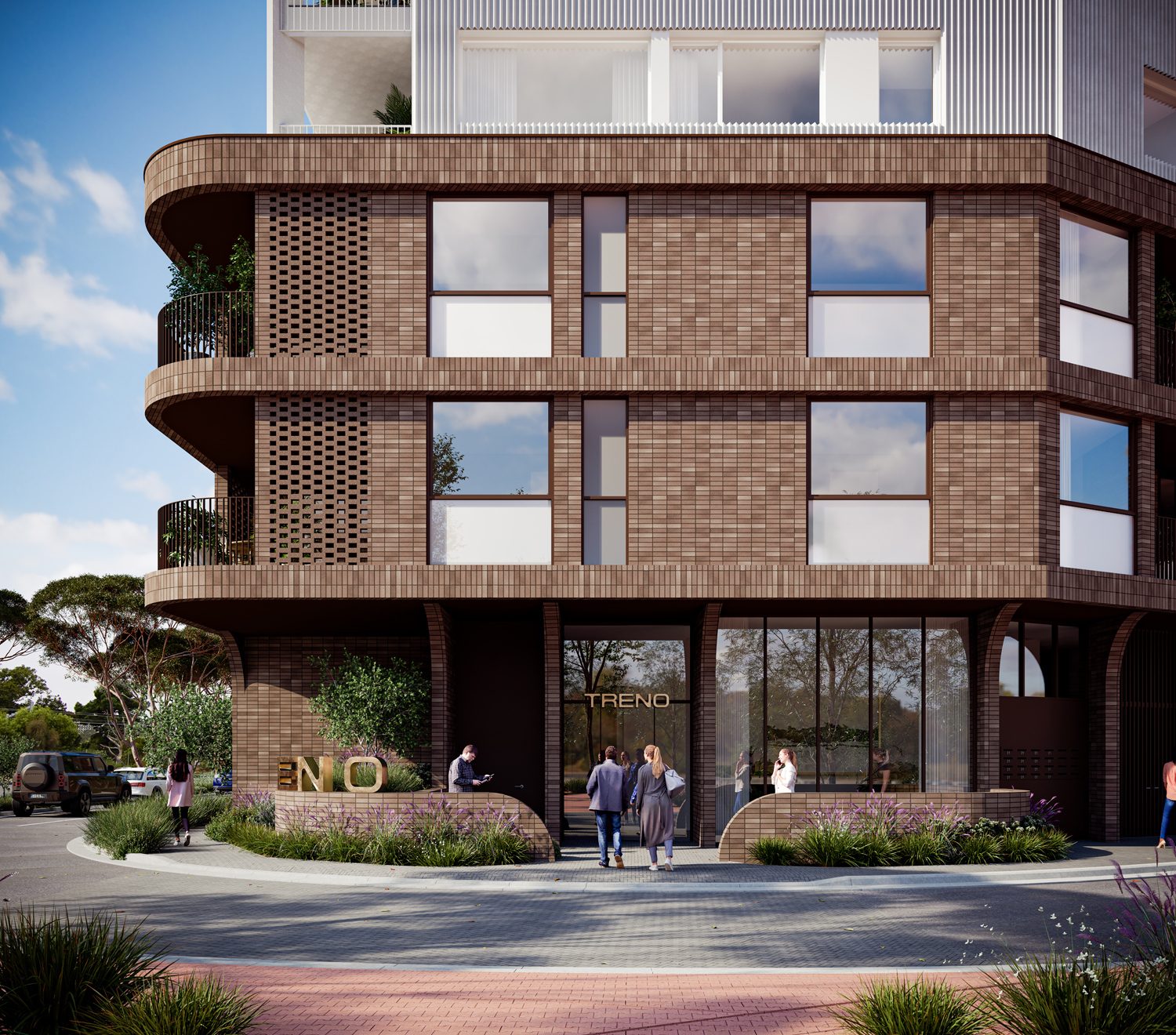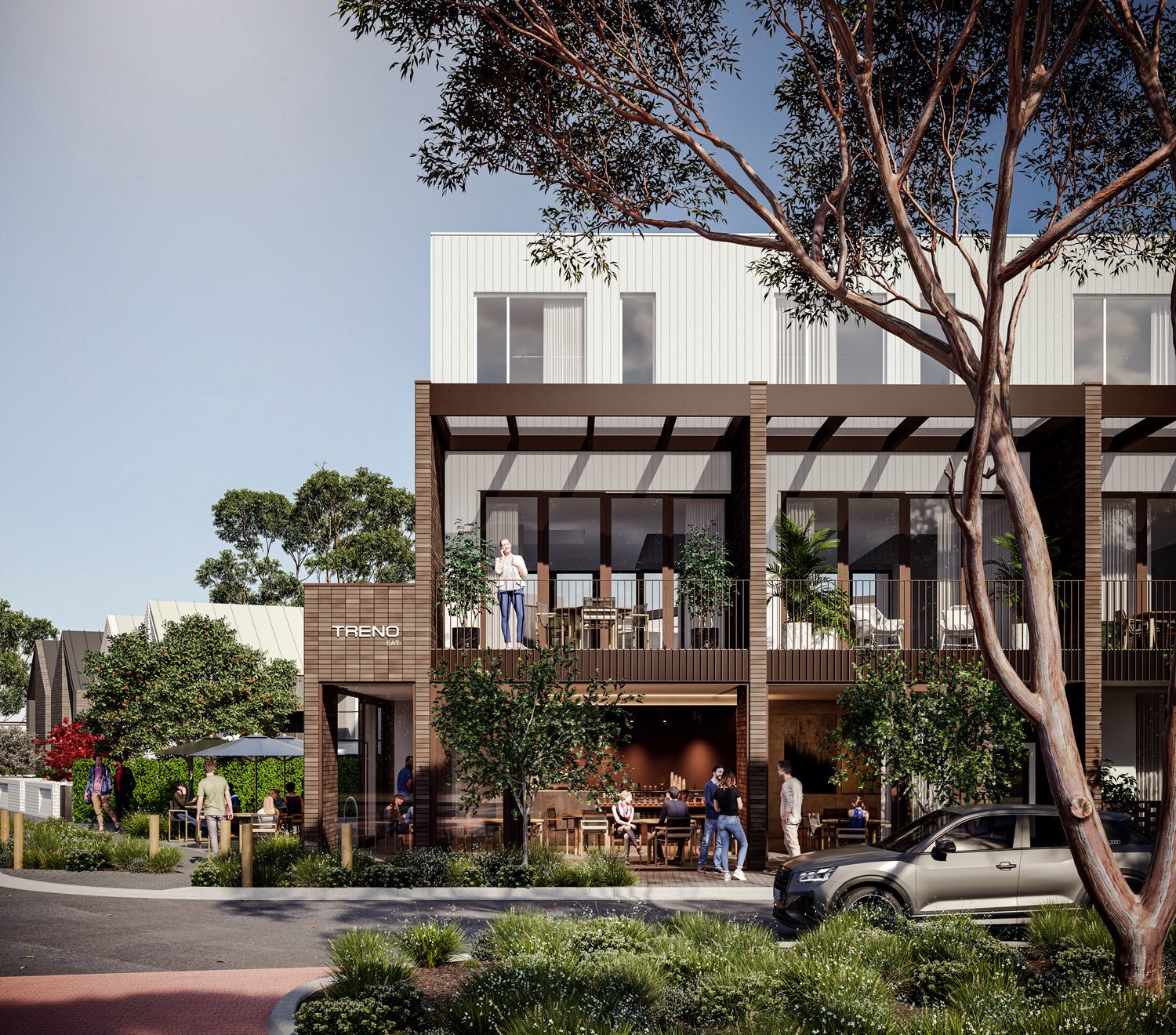 The design takes numerous departures from the ordinary apartment design including incorporation of a five-storey light well through the lift lobby, which allows light and air to condition the dwellings. Penthouse apartments include stairs to fully serviced private rooftop terraces, which are supplemented with a large east facing common terrace with city views. All apartment designs provide generous internal storage with additional caged storage in the basement carpark. A prominent lobby is presented to the main arterial road with 4m high glazing set behind a low planter.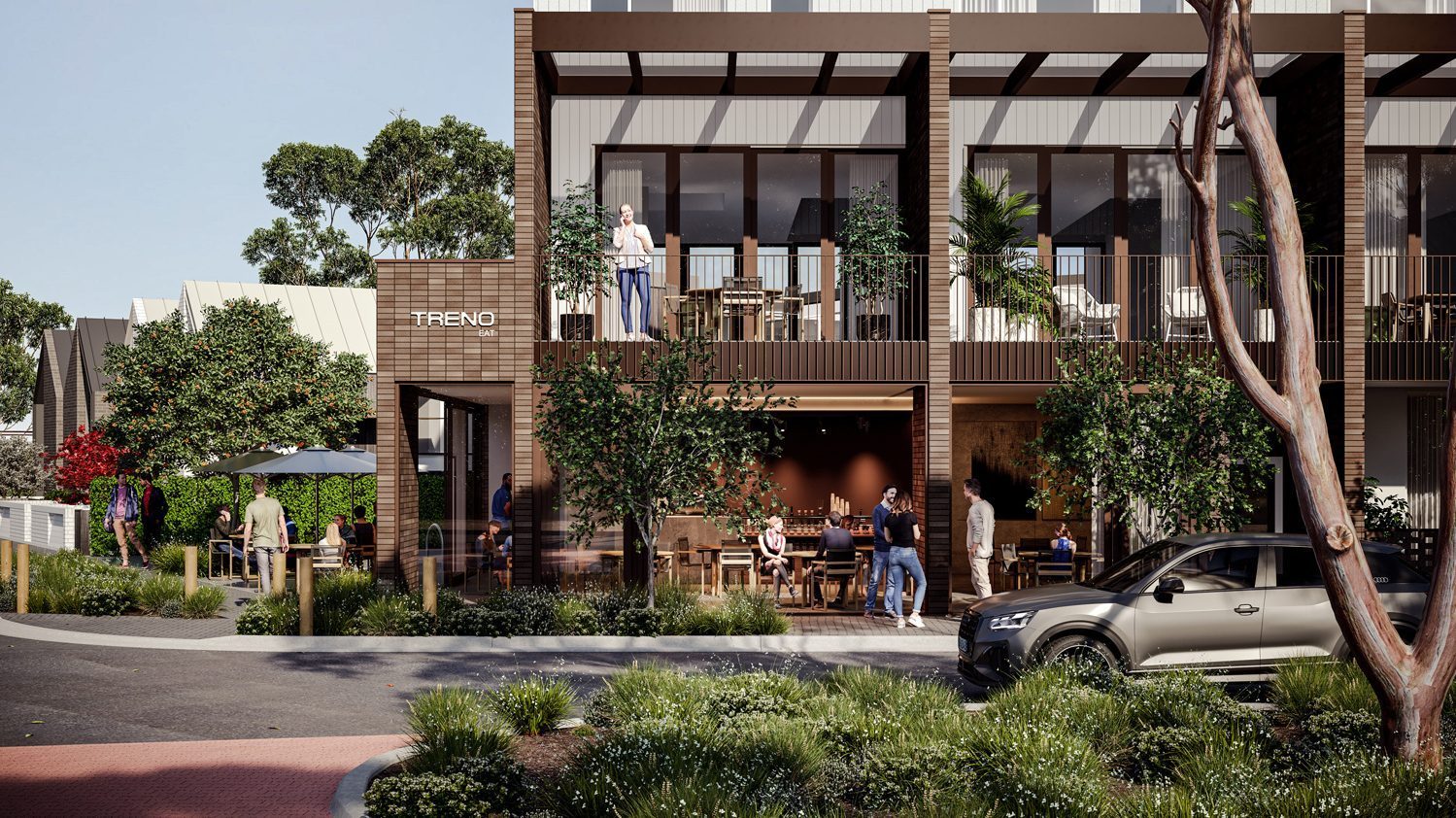 At the intersection of Hughes and Railway terrace, the development includes a traditional corner store tenancy setback from the street. The adjacent townhouses incorporate a flexible design to allow bedrooms to be easily adapted to street facing SoHo use. Upper levels incorporate large balconies extending from living spaces and east facing city views from main bedrooms.
The team worked collaboratively with the council and the State Planning Commission to refine the design prior to lodgement. Key improvements incorporated future road widening, landscape and traffic provisions whilst accommodating visual privacy and heritage considerations.