Meet the newest additions to S9 — Architect Kirstin Jenkins and Graduates of Architecture, Giulia Talotta and Cameron White. An insightful chat with 3 designers, all at different stages of their careers.
When did you realise you wanted to become an architect?
Kirstin — "In my teens. I helped my family assemble our kit home and to their surprise, I loved the process. I've always had a creative side — doing design just made sense".
Giulia — "I actually came from interior design, but I remember always being intrigued by what the architect students were doing. After graduating from Interiors, I decided to enrol in architecture — I thought if I can do the inside, why not try the outside too".
Cameron — "I also didn't go straight into architecture. I was an accountant before becoming a labourer for a carpenter, but I didn't see myself doing either forever. Being in construction sparked my creative side and an interest in design naturally evolved."
Is it what you thought it would be?
Kirstin — "It is, but it isn't. You're given free rein to design anything you want at Uni and when you enter the real world, it's a little different - you're up against a lot more constraints. In saying this, problem solving the inevitable challenges we face as Architects is one of the things I love most about my job".
Giulia — "Yes and no. The further you dive in, the more you understand how vast and complex it is. There is always something more to learn — it's exciting to know there's so much growth ahead of me".
Cameron — "I worked in a small residential firm during my Masters, so I got a taste of Architecture before moving into a full-time role. I did expect the first year as a graduate to be a steep learning curve — I think because I'd experienced it years before as an accountant. It made the transition from Uni feel less intimidating".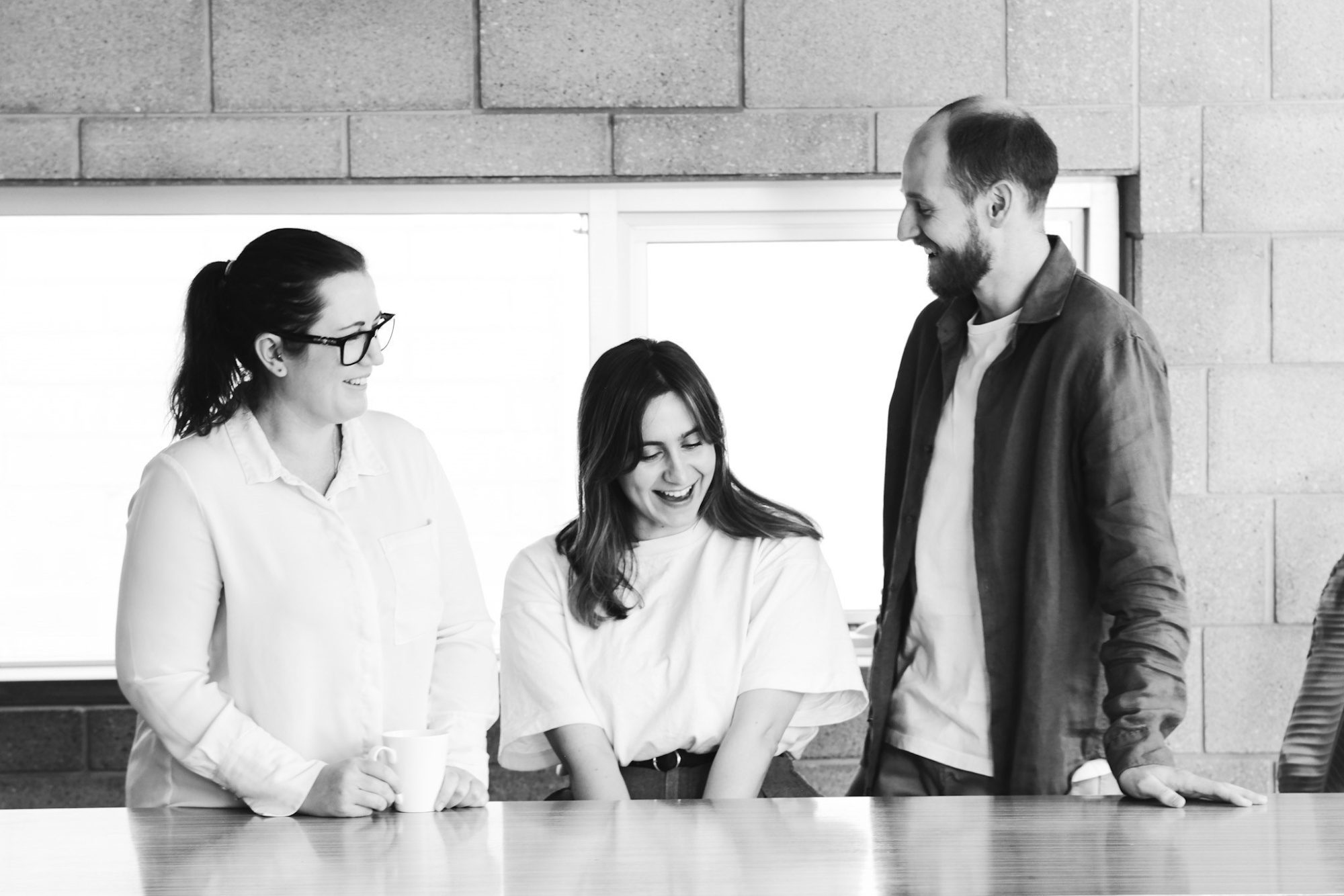 What are some key milestones in your career to date?
Kirstin — "Becoming registered. It comes with an incredible sense of accomplishment to be able to call myself an Architect. Also seeing what you've put on paper come into built form — this is what it's all about for me".
Giulia — "Getting a job at S9! I feel really lucky to work here, especially being at the beginning of my career where I get to work on a diverse range of projects across a broad scope of sectors".
Cameron — "Seeing my first ever project, Berri Regional Secondary College (formerly Glossop) through from design to completion. It's pretty incredible to think I helped design a place where people learn, evolve and begin forging their path in life".
What do you love about design and being an architect?
Kirstin — "The challenge it brings, it keeps things interesting! There will always be challenges as Architects — being able to overcome these and see the client happy at the end of it is so rewarding".
Giulia — "The people aspect. Architecture is just as much about communication as it is about design. We can sometimes get in our own heads, but when you're surrounded by a team who you can bounce ideas off and unlock different and better ways to do things, you're continuously learning and discovering a lot about yourself as a designer."
Cameron — "It's the creativity for me. It's taking a concept, making it better and putting it out into the world to create greater places for people. When you see the client like what you've come up with and then watch the project come into fruition — that's where I get real fulfillment".
Project highlights so far?
Kirstin — "The Kodo Apartments on Angas Street. It was a real learning experience, and we had an incredible team working on the project — from the architects, interior designers, consultants and the builder. Working on education projects has also been really interesting — they're highly complex and technical with a lot to consider all at once".
Giulia— "Nazareth High School's Third Campus. Seeing the complexities and technology behind an education project of such magnitude was an interesting learning experience".
Cameron — "Strathalbyn Ambulance Station — in 18 months our team of 3 completed the project from design through to documentation. It was challenging, but being on site and seeing the paramedics using the space and happy with the result made it all worthwhile. Also working on Tyndale Christian College as the Project Lead for the first time was a real highlight".
What are you most looking forward to in your career?
Kirstin — "I'm really looking forward to moving to the next level in my career. The challenge of bigger, more complex projects across different sectors excites me".
Giulia — "Apart from getting registered, I'm looking forward to networking and growing my professional network. I'm also eager to get experience in commercial architecture and work on some regional projects".
Cameron — "I'm really drawn to the multi-residential and residential space, so I'm particularly excited to expand my experience and knowledge in these sectors. I'm also working towards registration at the end of the year!"
What drives your creativity?
Kirstin — "It's the logic and detail side of design that sparks my creative thinking. I like thinking about how individual elements go together and the why behind it. When you get these little things right, it makes a huge impact to the quality of the finished project".
Giulia — "Creating a better place for community. It's not just about putting pen to paper, I love that I get to provide opportunities for others; to be housed, to play sport, to participate in the community in different forms — I think that's pretty cool".
Cameron — "I always envision how the end user will connect to the space — whether it be from within or from the streetscape. As designers we get to create impact and I want that impact to be a positive and memorable one, even if it's just for a fleeting moment".
Why S9?
Kirstin — "I'd heard a lot of good things about the culture at S9 — I wanted to see what it was all about! It's a very collaborative workplace and I feel really supported here".
Giulia — "I really wanted to work in a big studio. Naturally a bigger studio means more people and greater opportunity to learn. I was also drawn to the project diversity at S9 and being able to work alongside an interior design team".
Cameron — "I was really impressed when I sat down with the directors and they talked about the collaborative approach at S9. The investment into people and culture was obvious and this was a huge draw card for me. Also having the opportunity to work on multi-residential and residential projects got me excited".