Disrupting a stagnated industry, S9 have collaborated with a steel manufacturer to design a series of new architectural wall cladding profiles, aptly named NINELINE
Designed by Architects for Architects, the innovative series brings to market a series of new distinctive profiles in shapes, forms and depths never executed before in a steel wall cladding product
Born out of a mixture of curiosity and frustration, the series was triggered through a sports project within the studio. Sports architecture is typically clad in a single, cost-effective, prefinished material across a large-scale façade — one design move on mass.
The team wanted a bespoke solution for the project and the opportunity for true architectural freedom, so they began the process of working with a steel manufacturer to understand the potential for designing and manufacturing new products.
Where function typically informs the form, S9 took a different approach, flipping the process on its head by starting with a form and reverse engineering it from there.

Transparent

"When you graduate you very quickly learn the materials you have to work with in architecture. Architects are heavily driven by the products available to them"

Andrew Steele

Director | Architect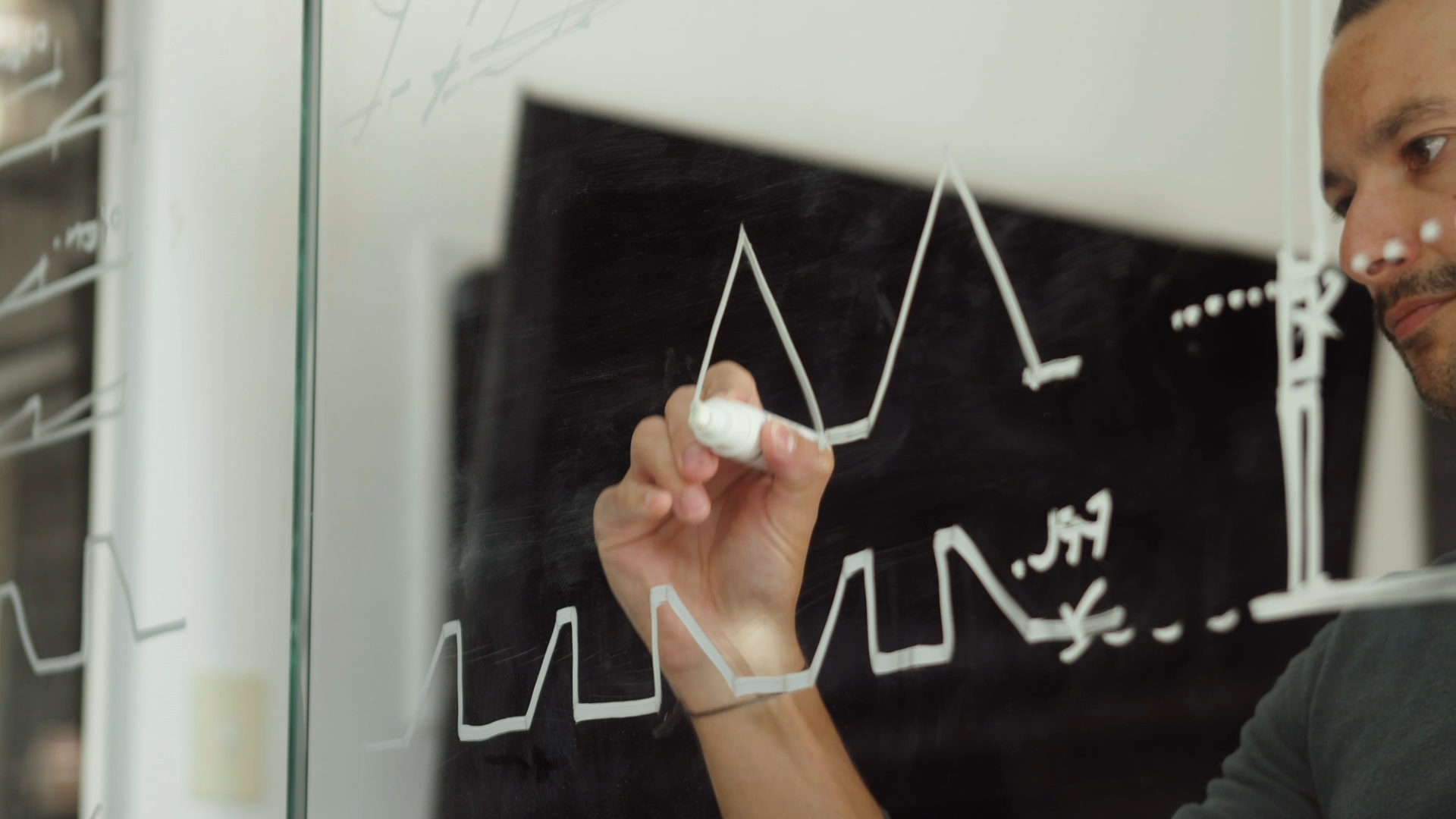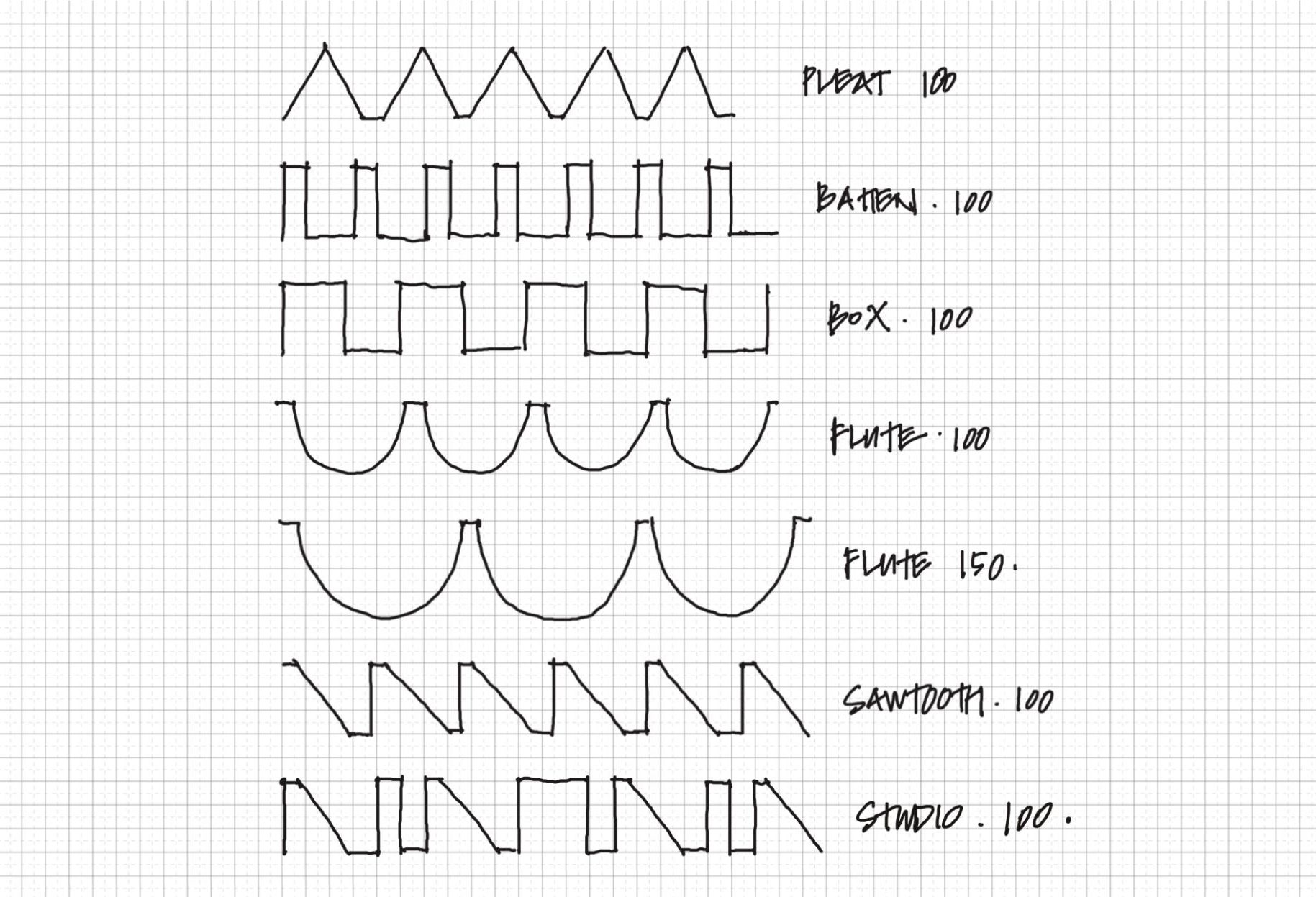 Embracing the simplest geometric shapes; triangles, boxes and circles have been interpreted into new forms
Pleated, fluted, box, batten and sawtooth profiles can be used on mass or mixed-and-matched, unlocking architectural freedom to create bespoke forms
NINELINE Pleat
The series' version of a traditional corrugated profile in a triangulated form, emphasising sharpness of the shadow and finish through pointed form
NINELINE Box
The interpretation of the batten profile in its extreme form — the geometric version of a traditional corrugated profile, with a boxed out shape as deep as it is wide
NINELINE Sawtooth
A literal reference to the sawtooth roof aesthetic, the profile utilises sharp, bladed edges to create a dynamic triangular shape
NINELINE Studio
Made up of a combination of 3 profiles — the box, sawtooth and batten profiles create a unique, geometric elevation, offering dynamic shadowing and visual interest at a distance
NINELINE Flute / Flute 150
Inspired by the shape of a half round gutter, S9 challenged how this existing shape could be formulated into a dynamic, curved wall system — the deepest profiles within the series and on the market
NINELINE Batten
Creating the effect of an applied, repeated batten system across a wall — the profile achieves the same aesthetic with one integrated singular product, rather than a traditional combination of a weatherproof wall system with an applied batten product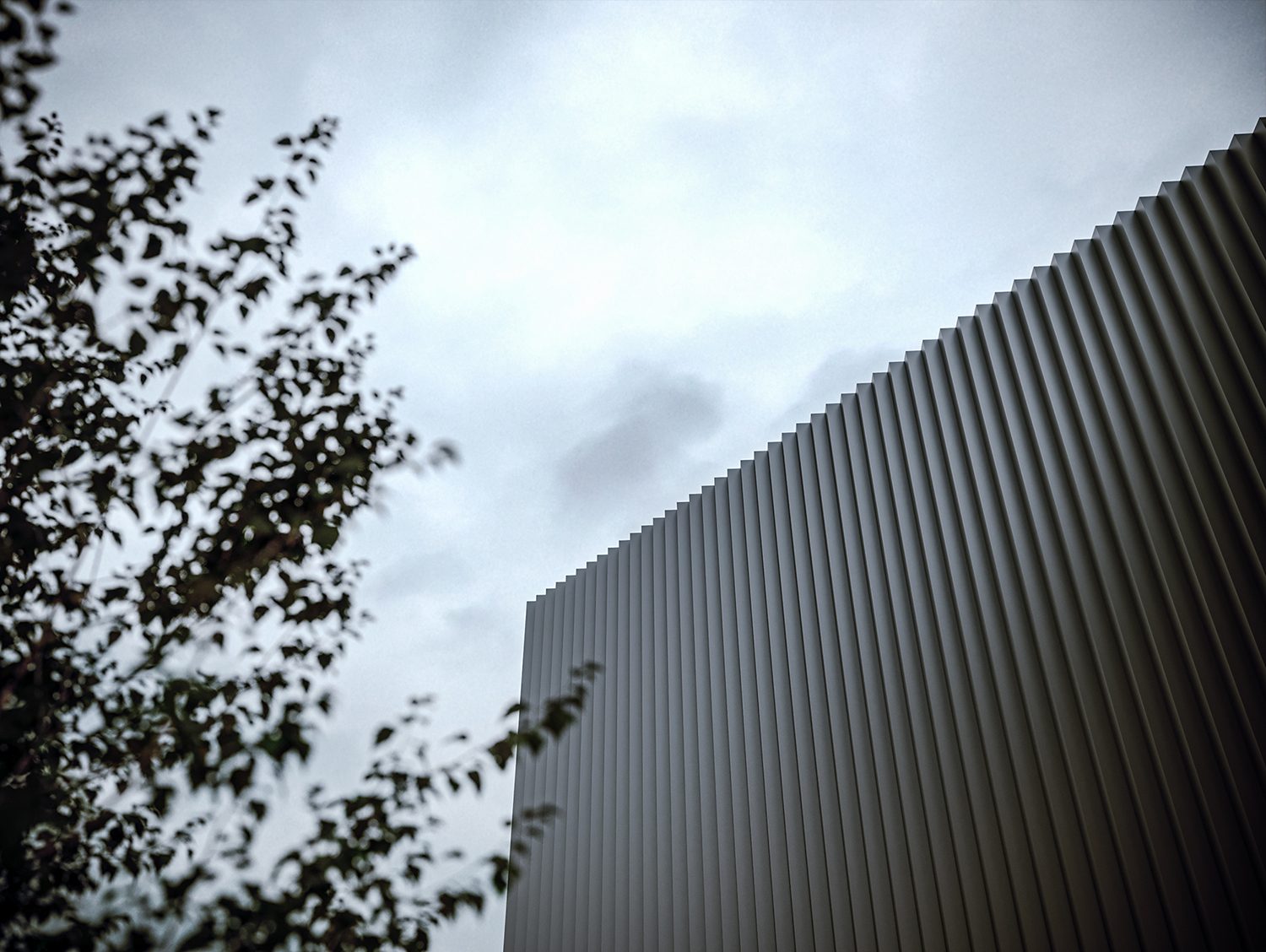 Through exploration of how the simple shapes can be used to create varying derivatives, 'NINELINE Studio' uses a repeated combination of the sawtooth, box and batten profiles to create a unique form
Continuing to challenge industry norms, the profiles are much deeper than those currently on the market
Existing steel profiles are around 50mm in depth — the series delivers up to three times that, providing deep-set articulation and visual impact, especially when applied at scale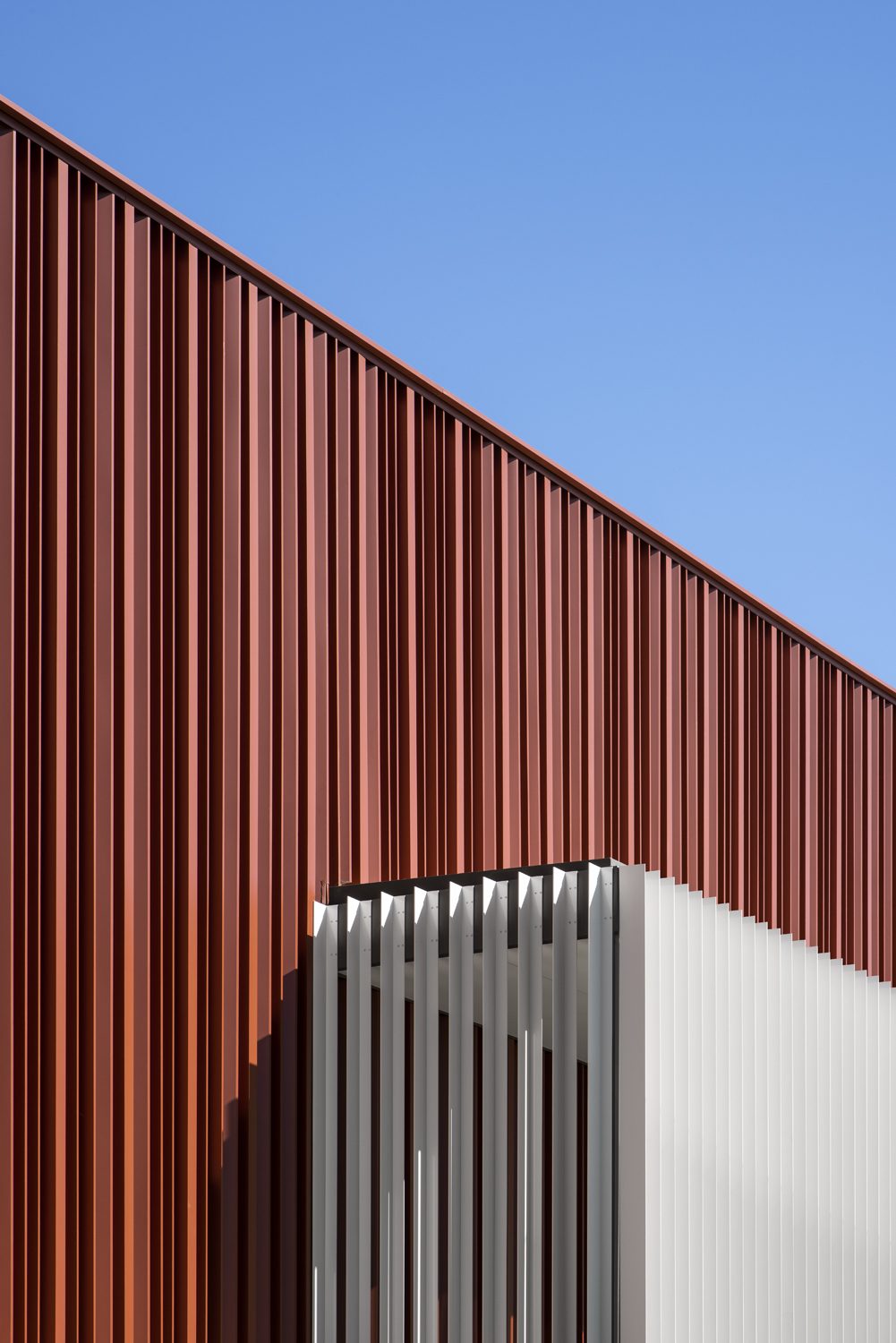 The profiles have been specified on various S9 projects, with the catalyst project, the Mitchell Park Sport & Recreation Centre that utilises NINELINE Studio, now complete.
See more photos of Mitchell Park Sport & Recreation Centre here