A contemporary and progressive working environment, giving staff the opportunity to seamlessly tailor their working day with spaces to suit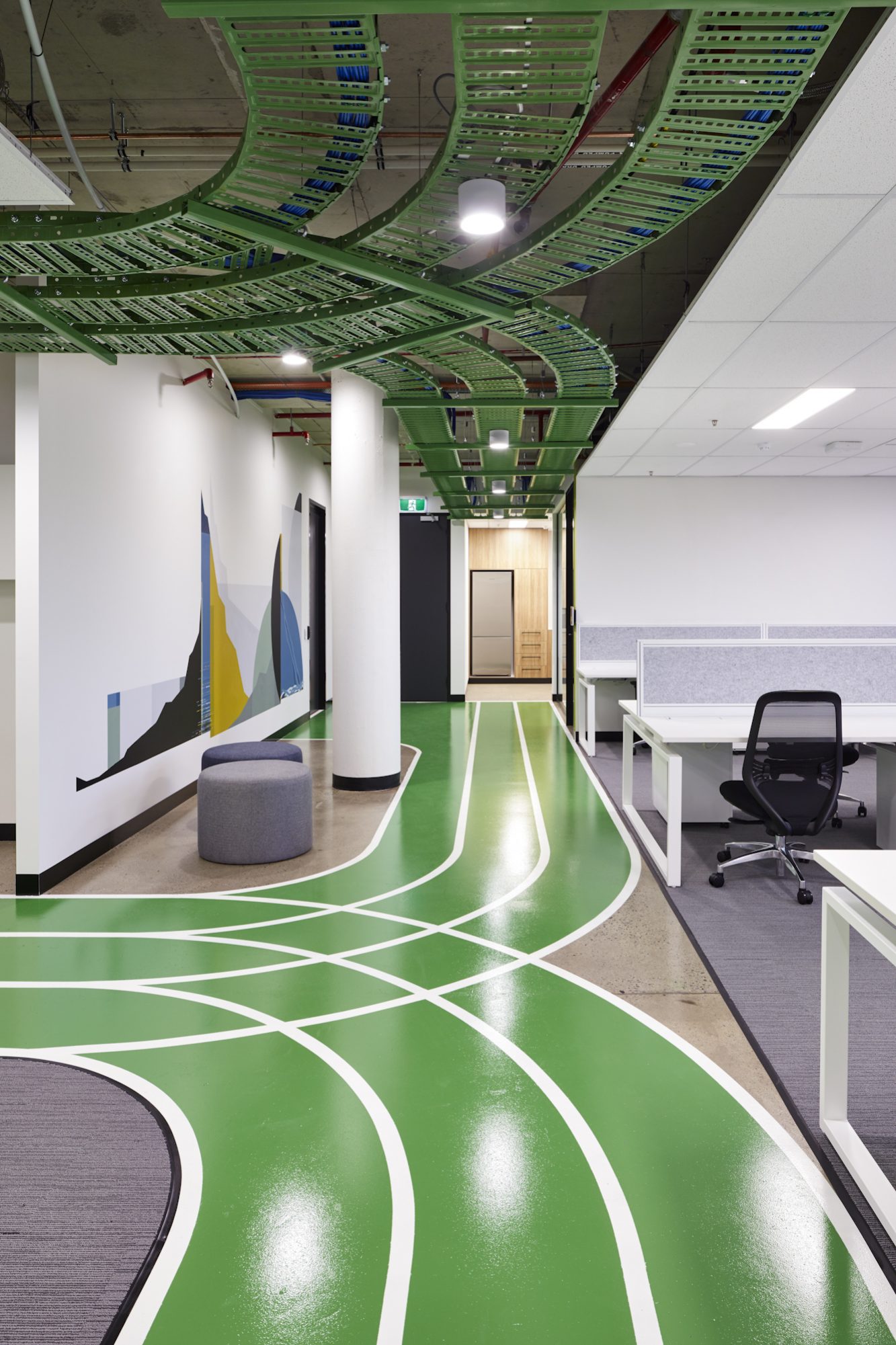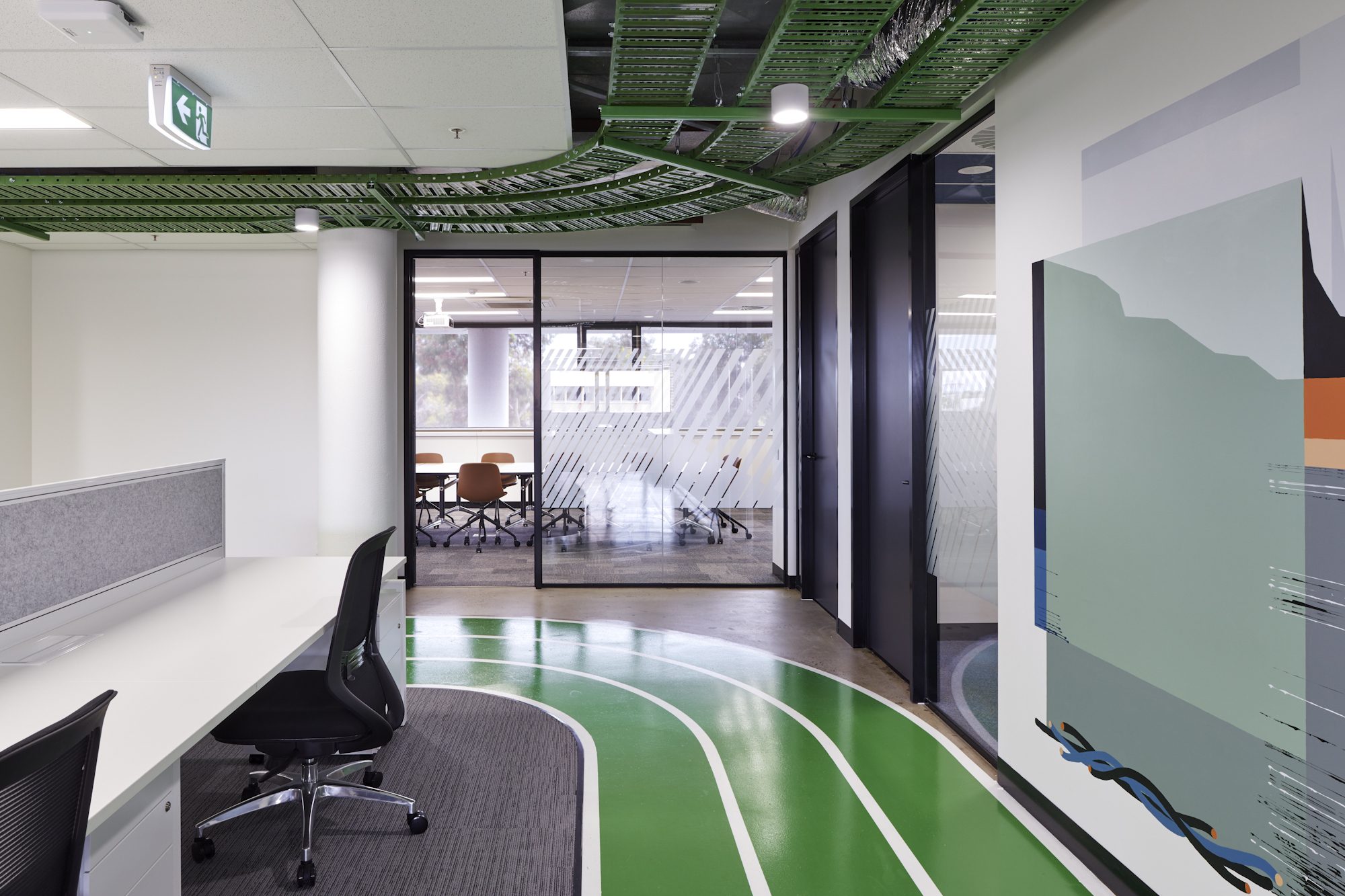 The full internal refurbishment across two floors of an existing building, provides a new workspace for the company's IT Department accommodating up to 180 staff. Connection and collaboration, with a tech focus were the key drivers in delivering a space which fostered a fun and engaging working environment. Creating a balance between open and enclosed spaces, the fitout includes open work settings, breakout areas and team huddle spaces, as well as quiet and formal meeting spaces.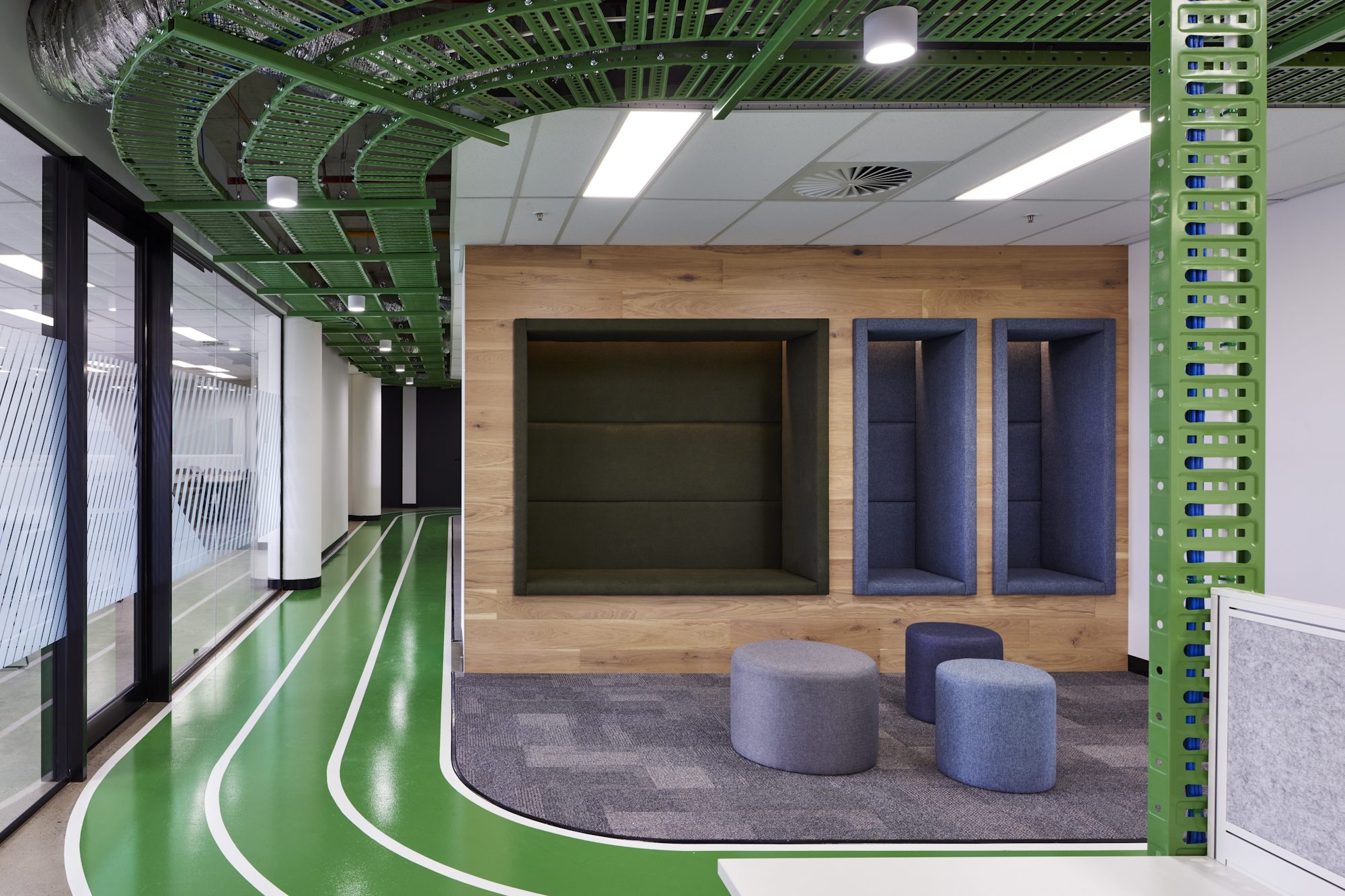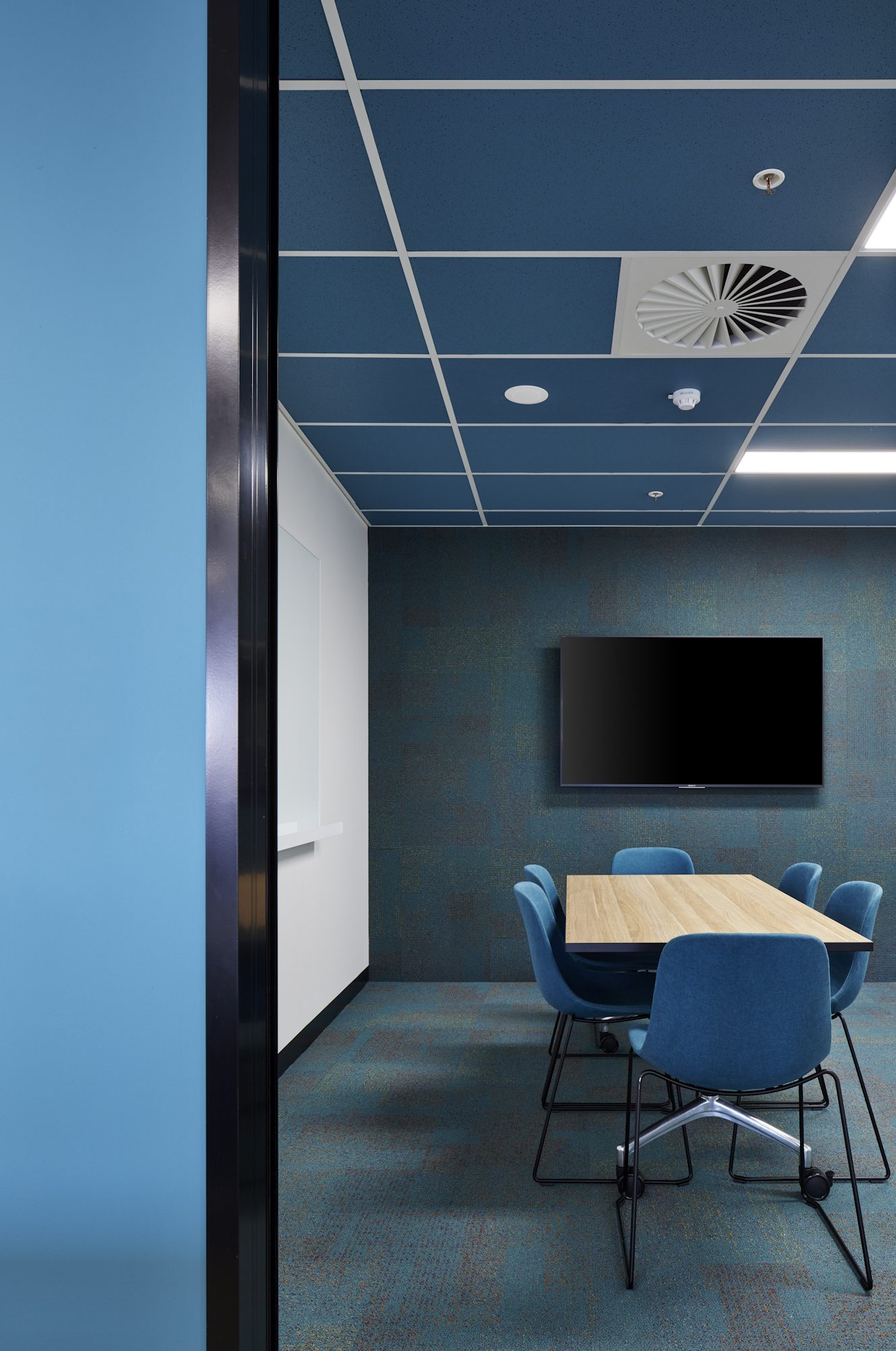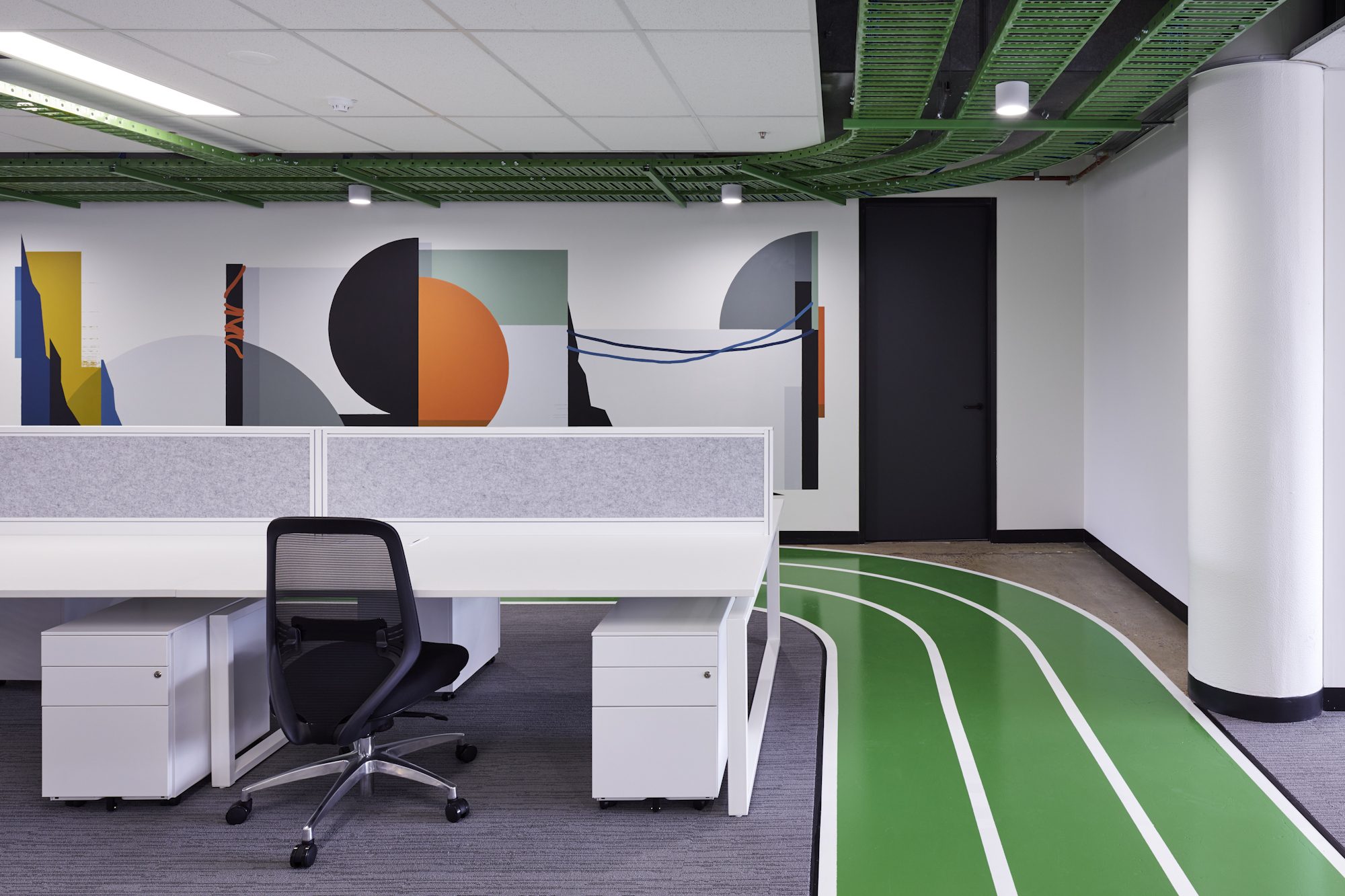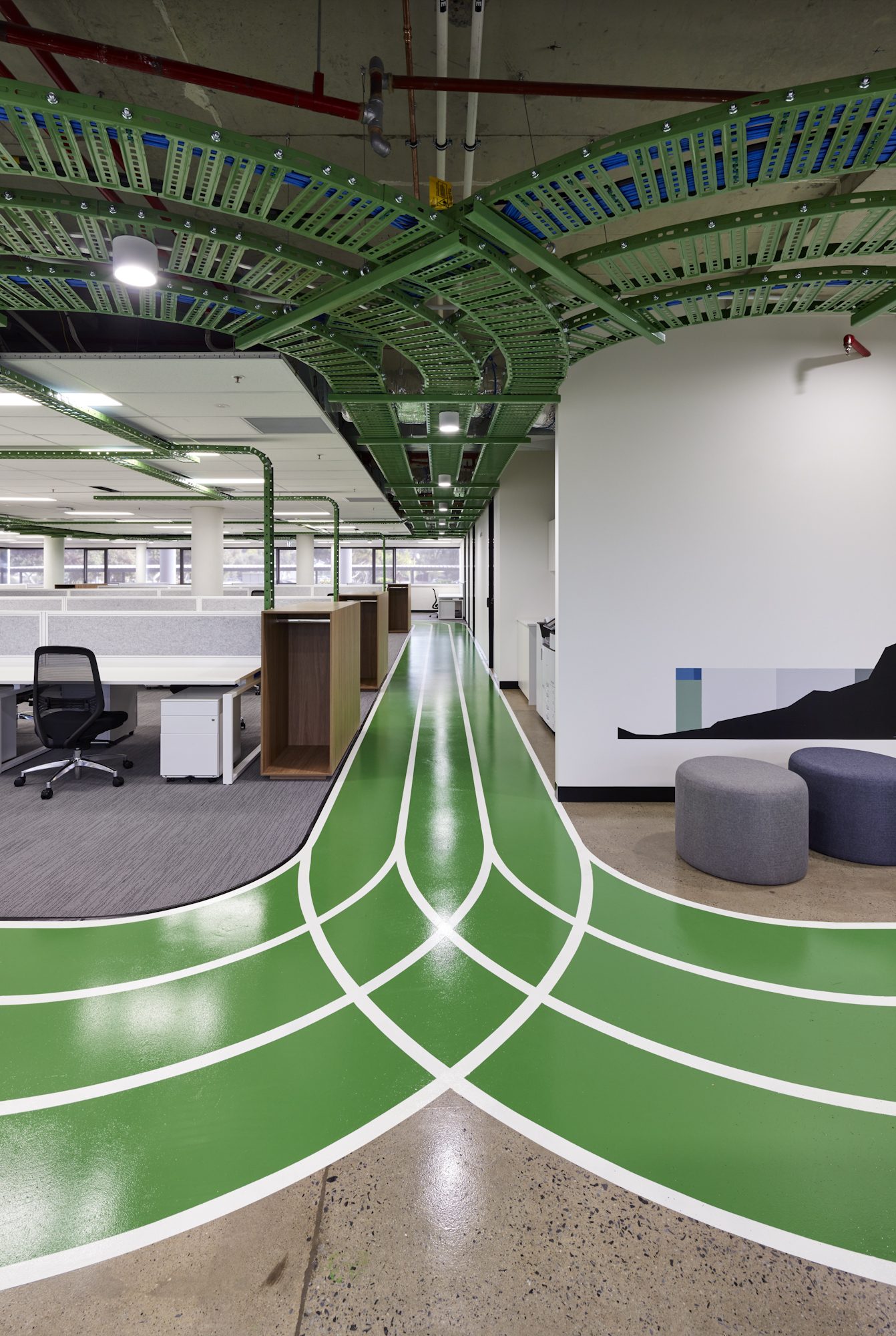 To encourage walking meetings and on the go collaboration, a race track graphic was printed on the floor of the workspace
This light hearted element adds, colour, clarity and personality to the working environment.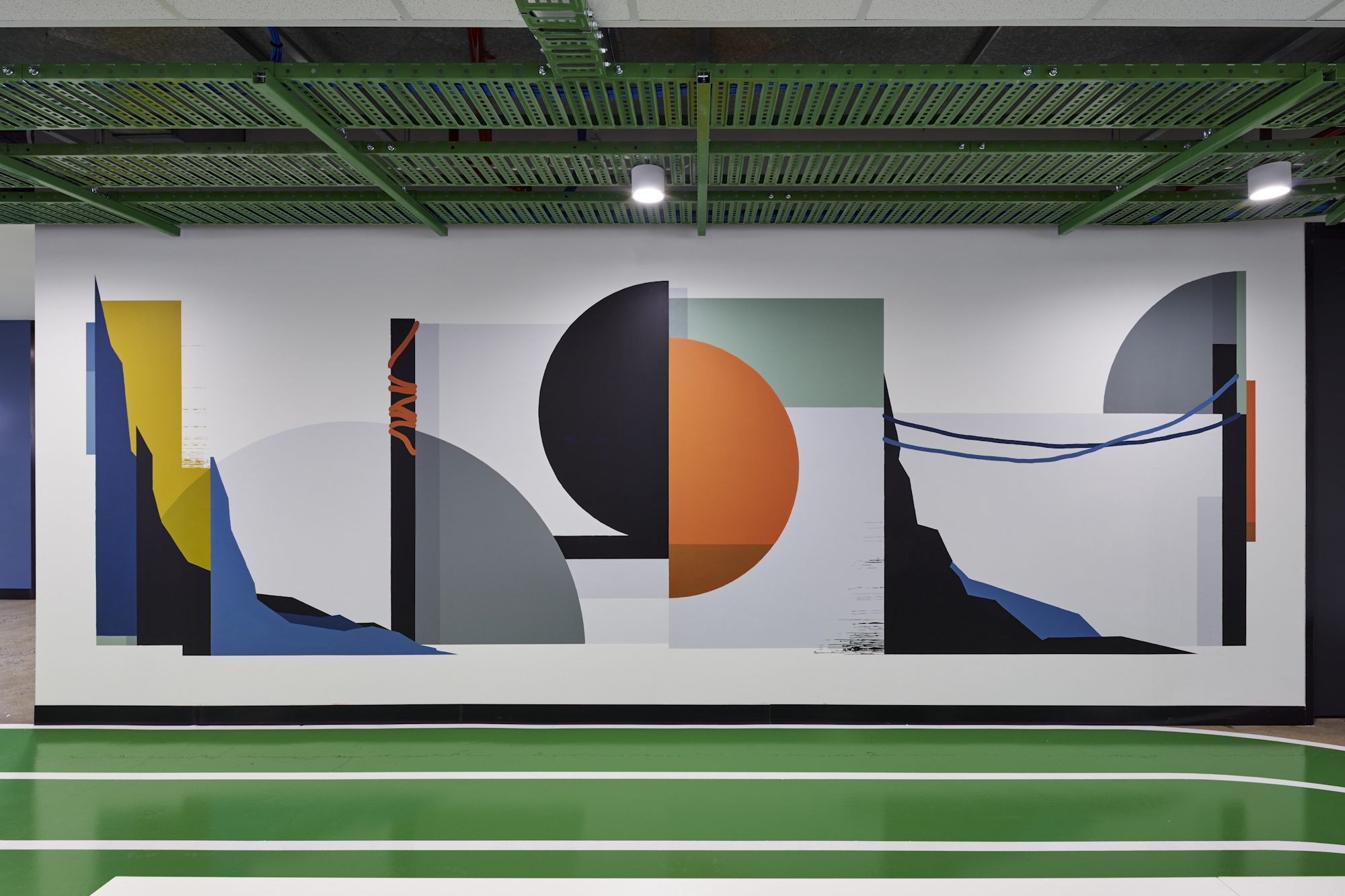 In collaboration with a local artist, commissioned artworks were incorporated to enliven the workplace in a unique way
The series of digital landscapes blend the client's corporate colours within the material palette and express the company's core services in a strong visual language.
Budgetary constraints were overcome through clever planning and working closely with the contractor through construction. The budget was focused on elements that would have the most impact, achieving a space that exceeded the client's expectations.