Get to know S9's newest additions – Ben, Michael, Alex and Dion!
Ben's interest in architecture sparked while he was working as a landscaper on high end homes across Adelaide. "I was exposed to beautiful architecture every day and I thought, I want to design places like this". He enrolled in architecture at Uni and has been working in the industry since graduating in 2016.
With an impressive portfolio that spans multi-residential, education, commercial and residential, Ben is passionate about creating lasting impact. "I love having the opportunity to be creative, playful and innovative. There is something special about designing a space that is a part of someone's life, whether it be for a moment in time, or a place where lifelong memories are created".
Along with becoming registered, Ben notes delivering the Dymocks Flagship SA store and working within the project team on Pembroke Middle School, St. Mary's College and Otello Tonsley District as career highlights so far.
The move to S9 was fitting for Ben — after being in the industry for a number of years, he was ready for his next challenge. "There is diversity, scale and complexity amongst the projects and typologies at S9. I'm enjoying being part of large team where collaboration and growth are encouraged from the director's level".
Michael joins S9 as a Senior Designer, bringing local and international experience to the studio, having worked in the Philippines, North America, Singapore and most recently as a BIM Architect here in Adelaide.
Michael has played a key role in delivering projects across multiple disciplines including health, commercial, residential and education. He notes the Monash IVF Clinic in Darwin and Albury, a high-rise multi-residential complex in the Philippines and the Repatriation Health Precinct in Adelaide as some stand out projects.
"What I love most is seeing how the inception of an idea is interpreted into its physical form". I enjoy the challenge of doing things differently and overcoming difficulties that naturally present along the way".
Michael's experience extends beyond design, having worked for building and development companies and more recently in technology for a Design Twin practice. It is this broad scope of practice that has given him a comprehensive knowledge of the design and construction industry.
Michael's approachable nature has seen him seamlessly fit into S9's collaborative working culture. "I'm really looking forward to growing with S9, deepening local industry connections and continuing to develop my skills on this next learning curve".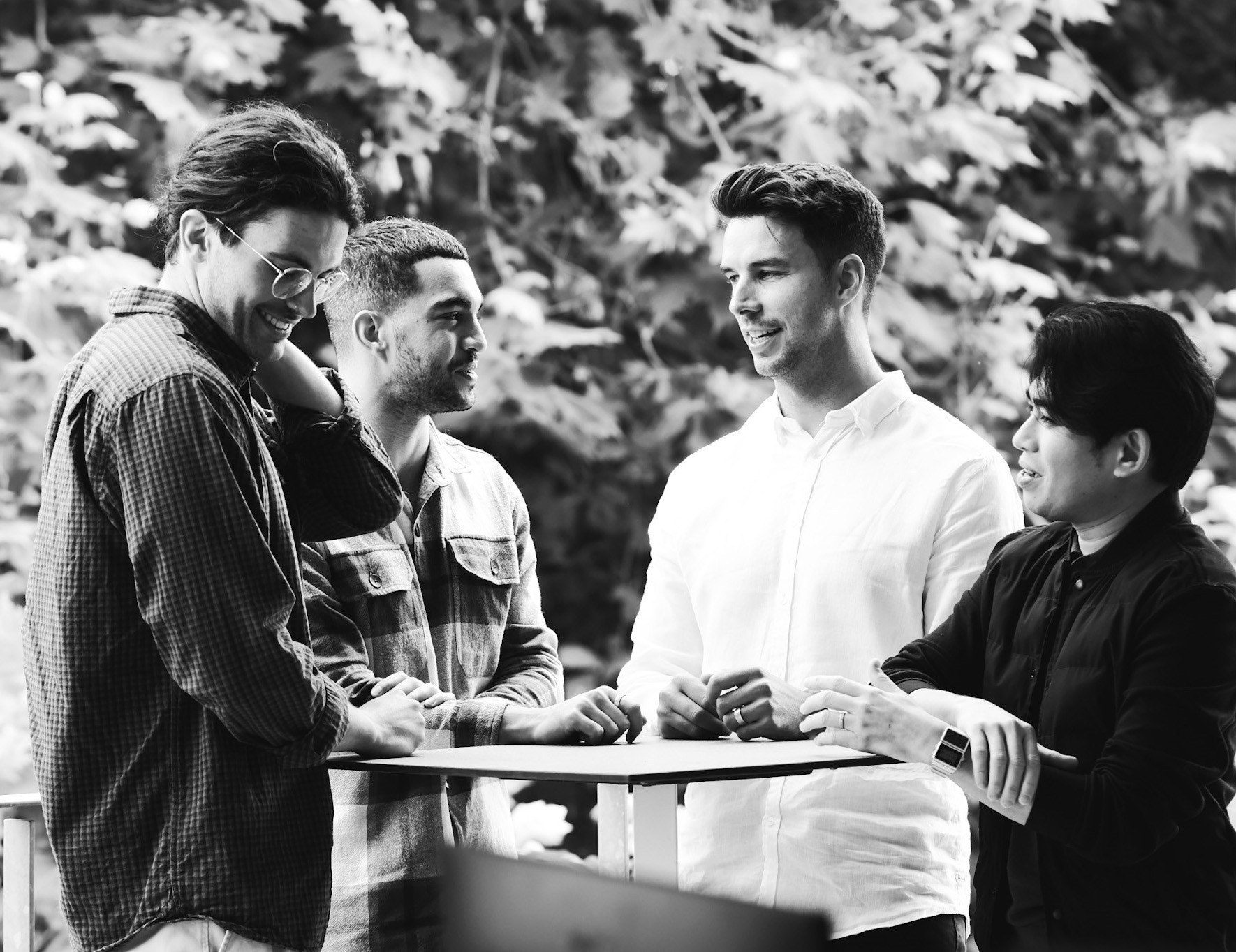 Alex's career at S9 began while he was completing his Master of Architecture at the University of South Australia. He was awarded a 5-week internship at the studio and has been here ever since.
During his internship, Alex worked closely with Director, Andrew Steele on The Calyx Project by Forage Built. "My favourite part about architecture is being able to positively contribute to society. Working on a project dedicated to combatting homelessness meant I could do just that. It's incredible what you can accomplish when creative minds come together."
It was Alex's late aunty who encouraged him to enrol in architecture after noticing his creative potential. "Architecture fuels my creative mind as much as it challenges my thinking". He has enjoyed the diverse project exposure he has already gained while at S9 and working on a mix of hospitality projects including The Clare Country Club, Para Hills Community Club and The Moama Bowling Club.
Having a large team encouraging his professional growth has been pivotal for Alex in the early stages of his career. "I gravitated to the strong team culture that I'd heard about at Studio Nine. I could also see through social media that they prioritise sustainability — something that really aligns to my personal values".
Dion also graduated with his Master of Architecture from UniSA last year. After doing work experience with us in 2021, we asked him to come back on-board last year as a Graduate of Architecture.
Dion brings an infectious positivity and passion to S9. He has been fascinated by design for as long as he can remember — "As a kid I was always drawing and building homes from toy building blocks — it's always been something I love".
With his career ahead of him, Dion is excited about expanding his knowledge in both architecture and interior design. He has enjoyed working on a mix of community, recreation and aged care projects since starting at S9. "It brings a great sense of fulfilment knowing that we're designing spaces that have the potential to enhance someone's wellbeing".
Being a new graduate, joining a collaborative team where he felt supported was important for him. "I feel proud to work at S9 — there is care and considered thought put into each step of the design process. I'm really excited to be a part of a studio where some big things are happening!".
All four new starters voiced that a strong team culture and opportunity to work on a diverse range of projects were key drivers for joining S9.