An ongoing partnership between S9 and print \ digital magazine CityMag to give a voice to our designers and an insight into the indepth knowledge and insight they offer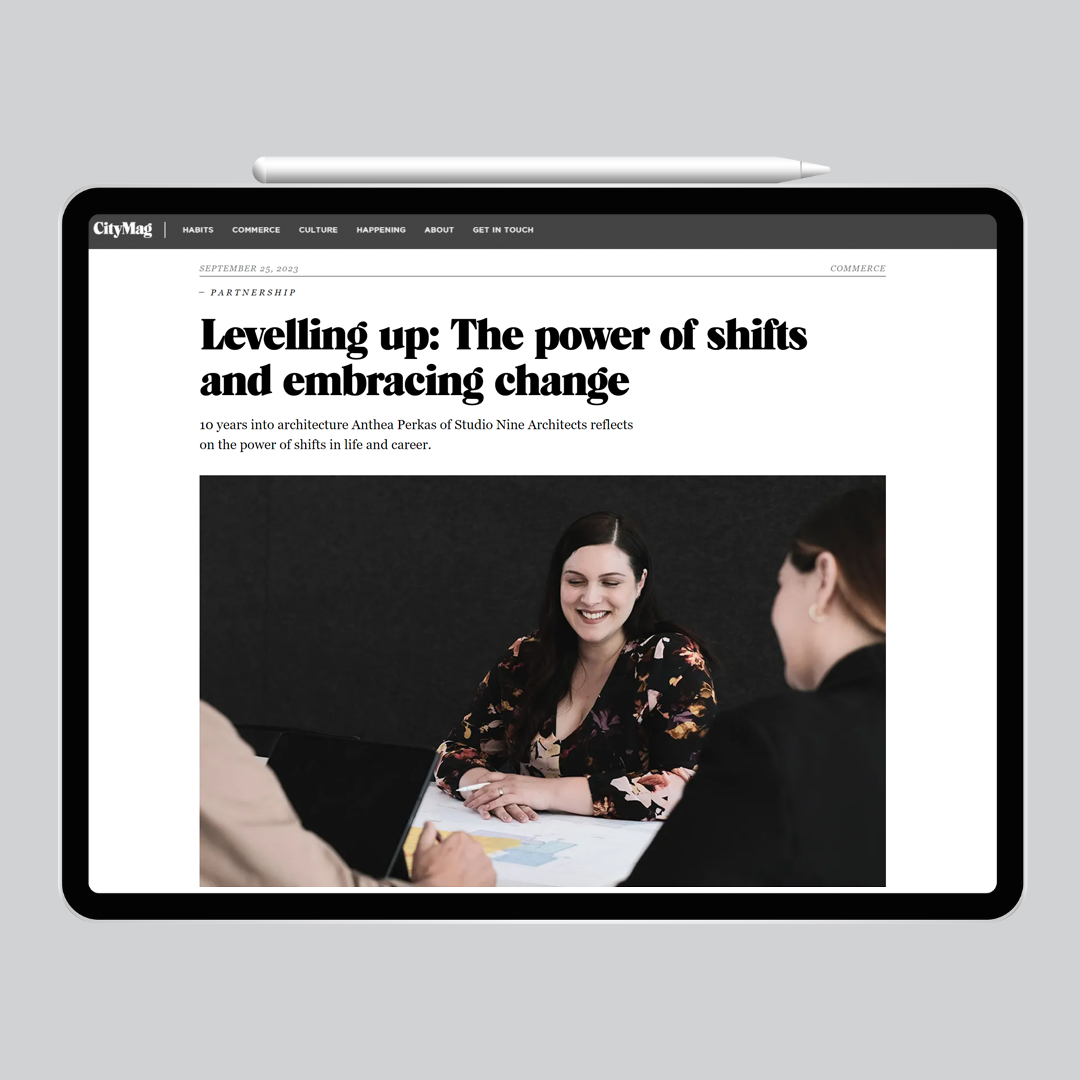 Levelling up: The power of shifts and embracing change
"It's a journey that has taught me the power of shifts – those changes in perspective and priorities that shape our lives and careers in ways we could never predict."
Architect Anthea Perkas, gives her opinion on the power of shifts and embracing change throughout her 10 year career in architecture. ⁠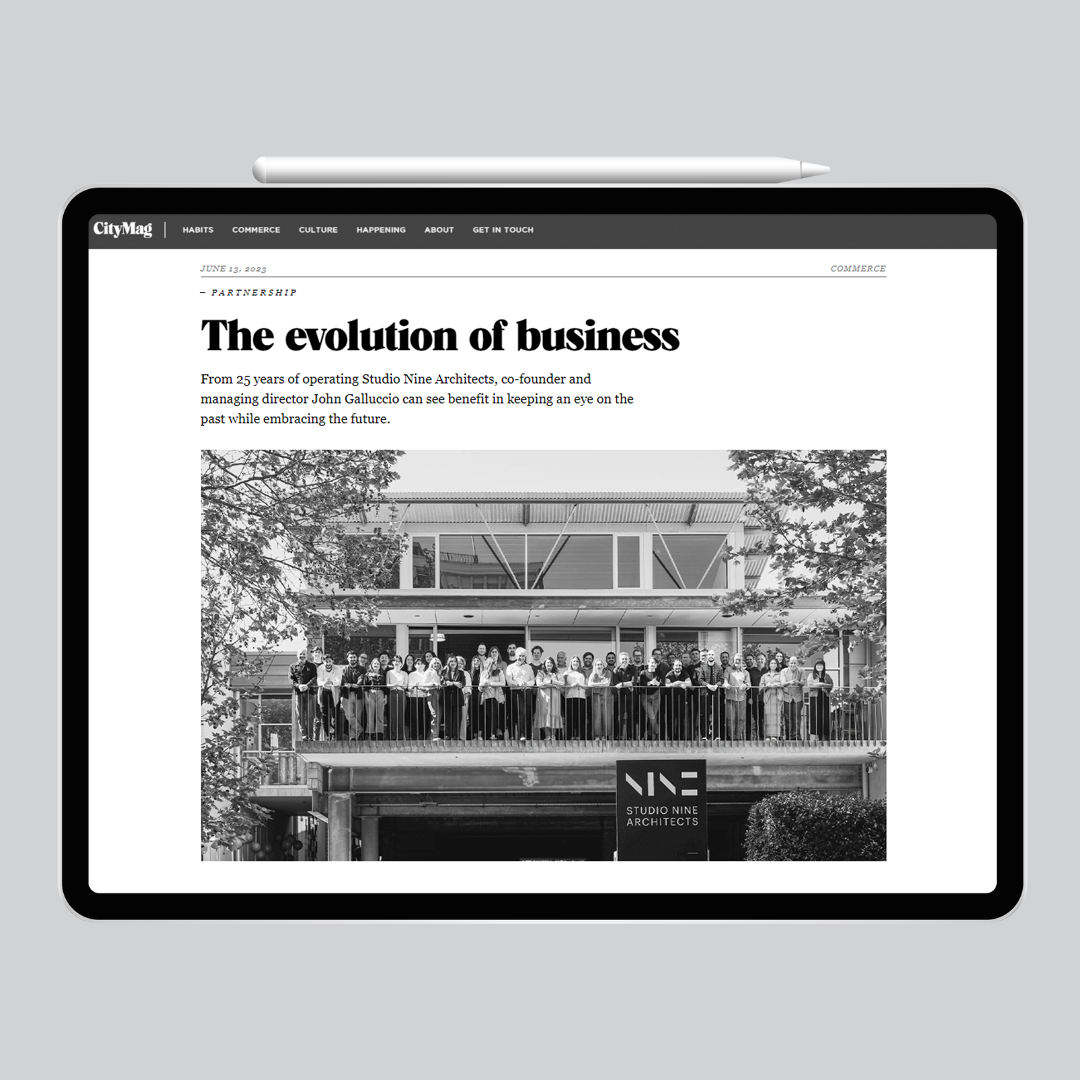 The evolution of business
"To me, going into business is not a job, it's a lifestyle choice. And to achieve success, you need to have resilience and be in it for the long haul... We've had to always be on our toes and ready to respond to change."
Director John Galluccio, reflects on 25 years at the helm of S9 and how he's approached change and evolution to grow a successful, thriving business.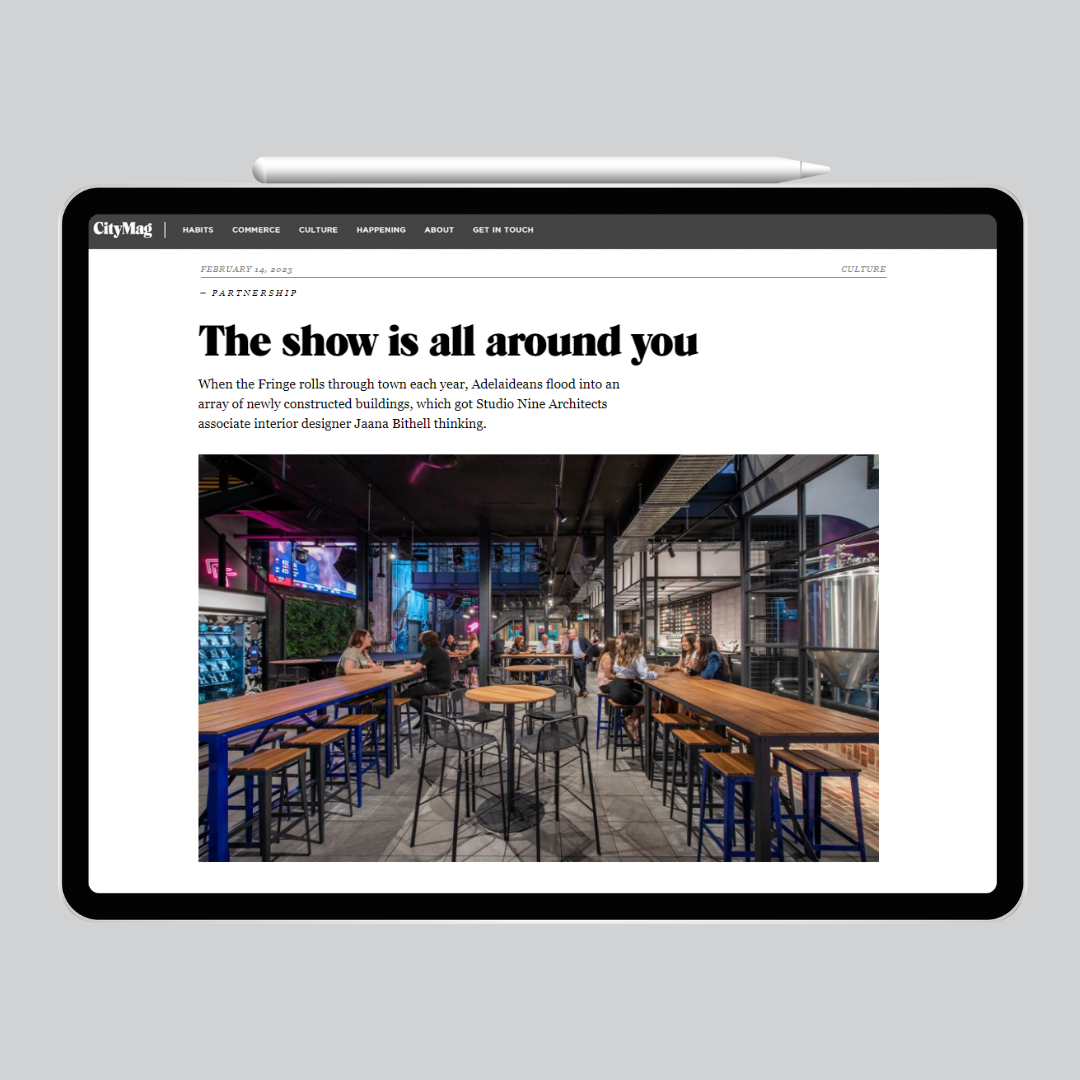 The show is all around you
"My role as a design professional is to listen, question, challenge and develop an understanding of our client and the people who use the spaces we are creating. The aesthetic design of a space is just one of the many considerations that cross my mind."
Associate Interior Designer, Jaana Bithell talks on design decisions being integral to the unique functionality of venues intended to amplify sound and movement.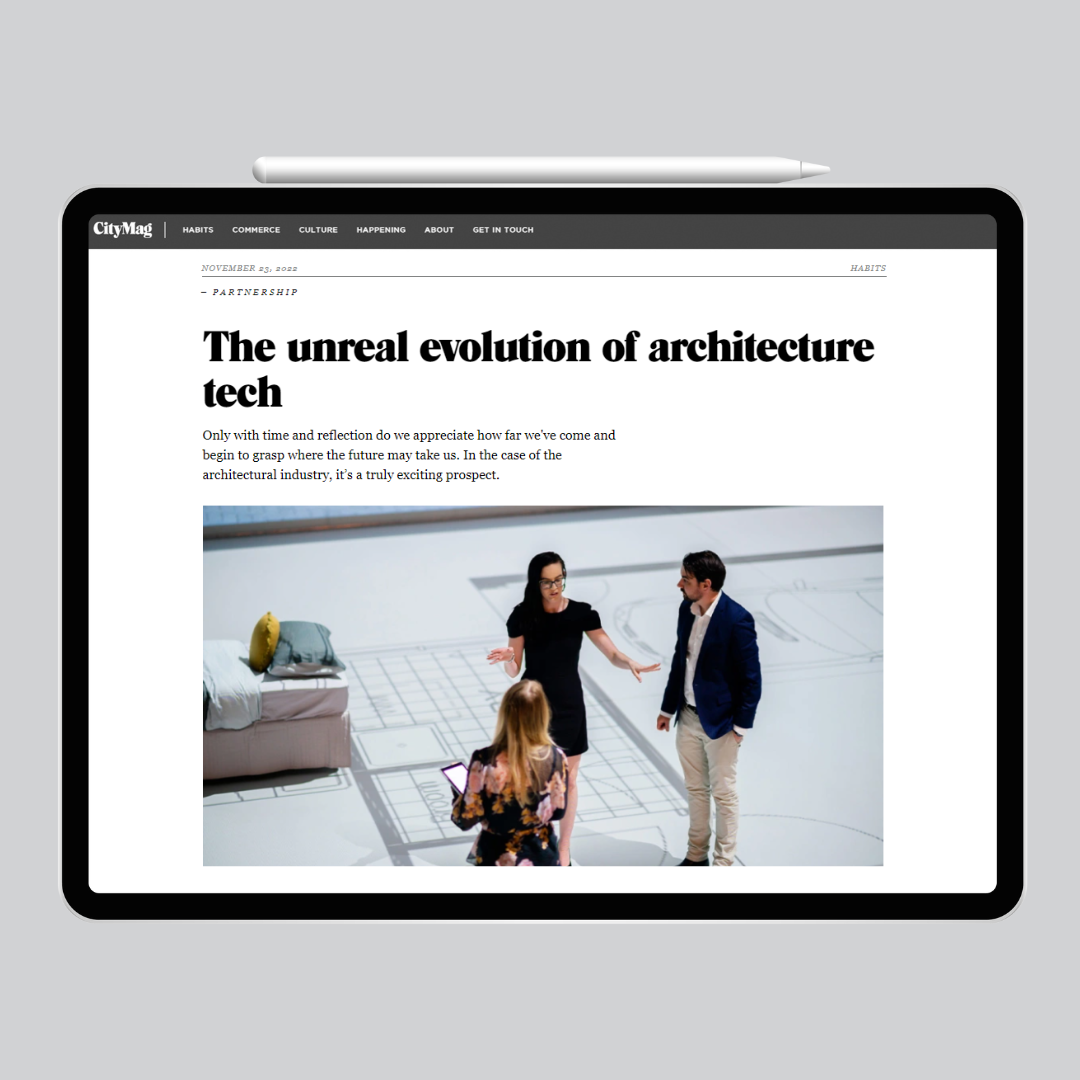 The unreal evolution of architecture tech
"Advancements in technology have shaped the way we communicate with our clients, co-workers, colleagues, and the wider construction industry. Reading plans and having the ability to mentally visualise in 3D are rare skills, but technology has enabled us to bridge this gap. We have the power to embrace technology and shape its use to our advantage".
Associate, Aaron Schintler, reflects on the exciting evolution of tech in the architecture industry and where the future may take us.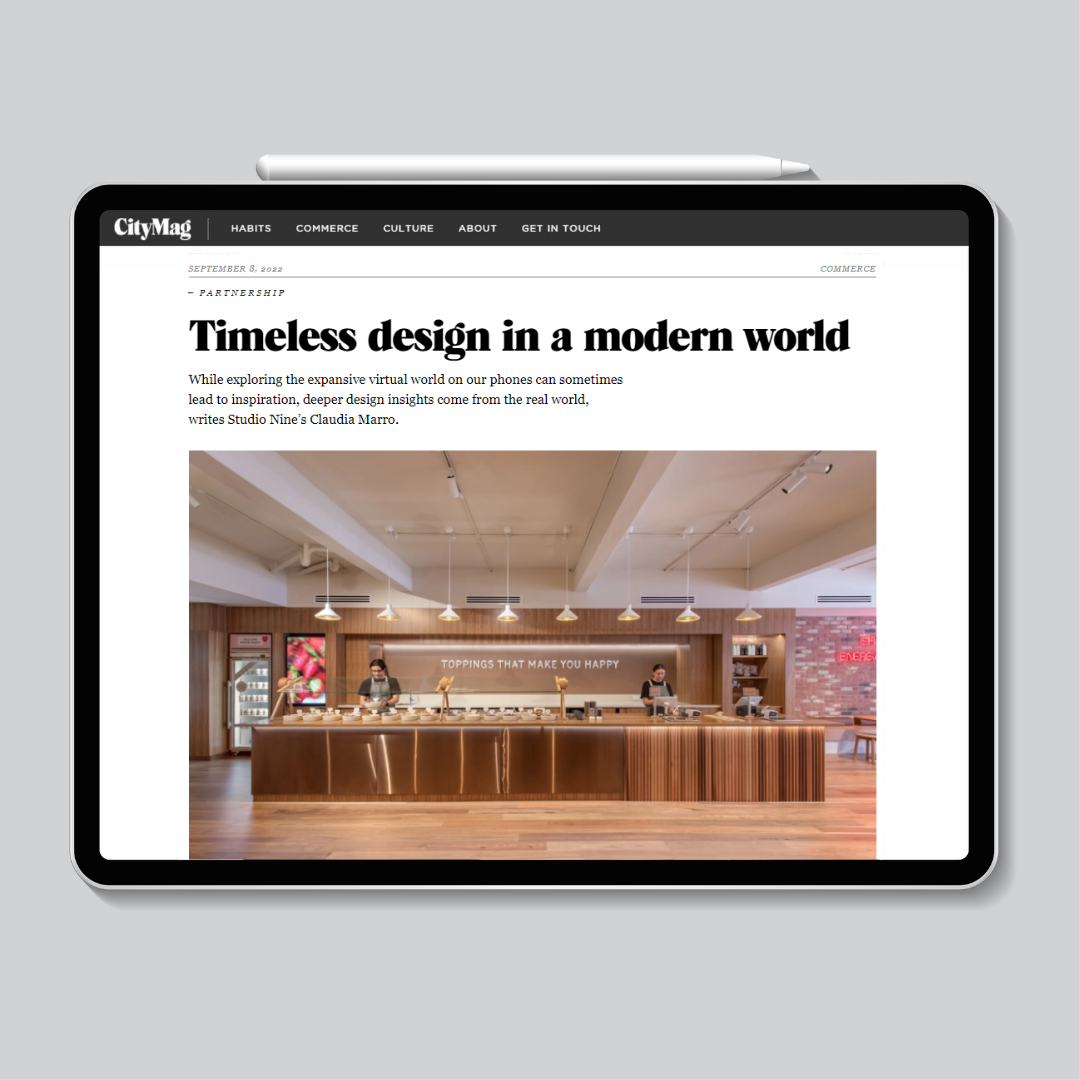 Timeless design in a modern world
"Being mindful of our built environment was a less complicated endeavour for graduates 20 years ago. Without online platforms saturating the design sphere, the quest for inspiration must have been a more authentic experience" ⁠
Written by Graduate of Architecture, Claudia Marro, the article explores how timeless and smart design solutions can be unlocked in today's digital design world.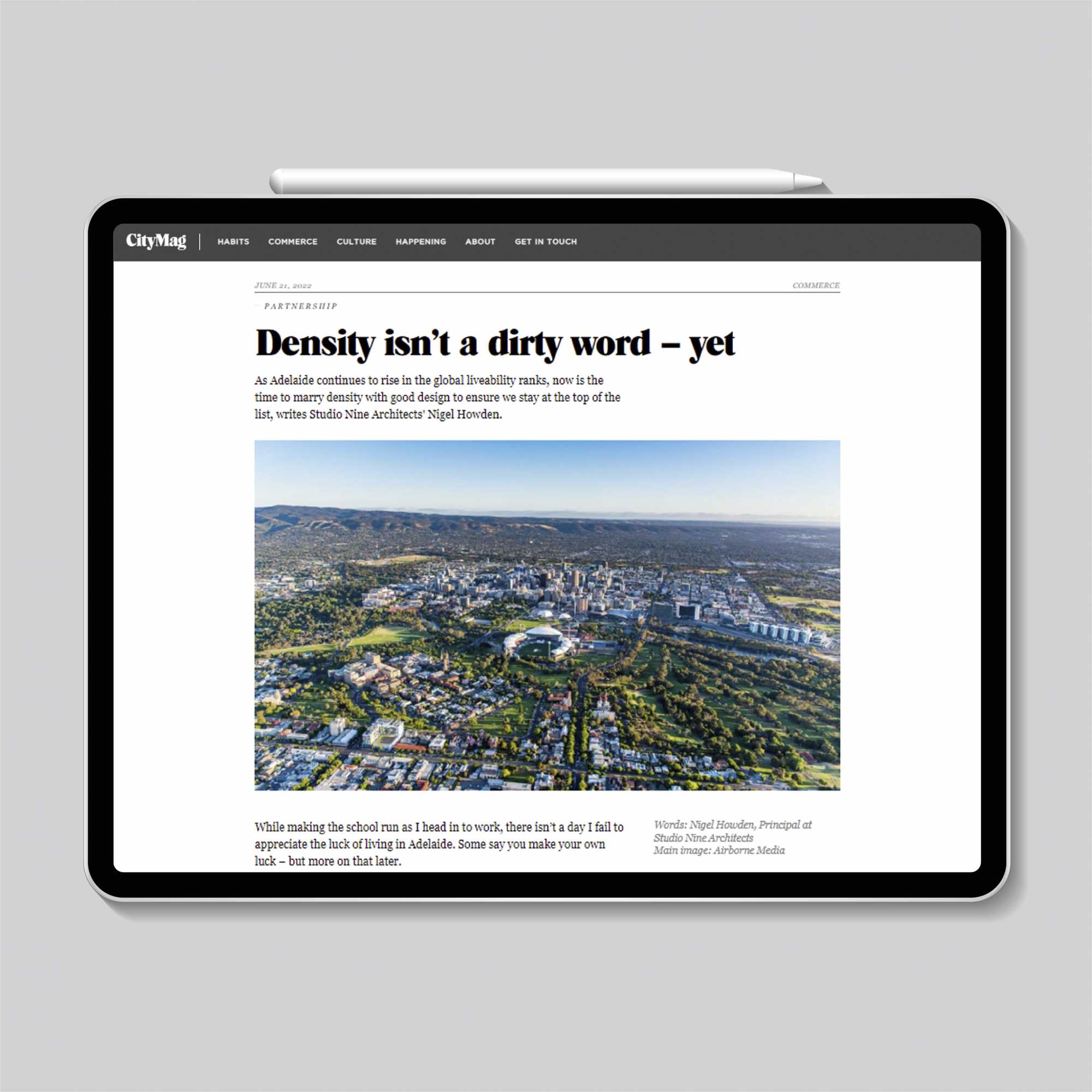 Density isn't a dirty word, yet
"So as the Adelaide skyline transforms, through increased density and building height and with the recent fundamental shifts in how people now live, we have a unique opportunity to bring these two threads together to create a truly liveable city"

Principal Nigel Howden shares his opinion on how Adelaide can win back its place in the global liveability ranks by beginning to marry density with good design.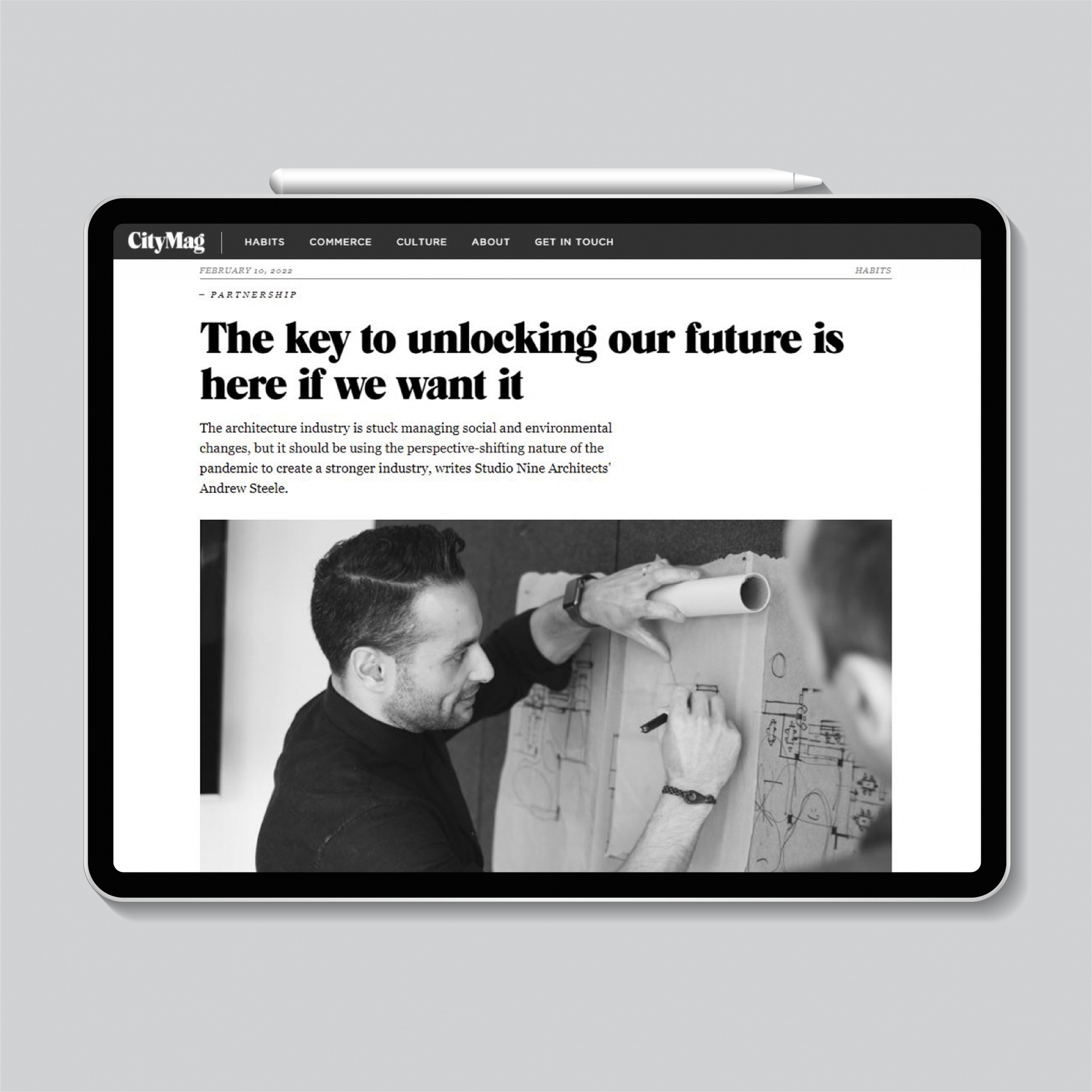 The key to unlocking our future is here if we want it
"The architecture industry is stuck managing social and environmental changes, but it should be using the perspective-shifting nature of the pandemic to create a stronger industry"
Written by Director Andrew Steele, this opinion piece considers how a shift in mindset and a design-led approach could unlock our future⁠ — if we want it.